To say we never expected our baby and pregnancy issue to feature none other than BABY SPICE is probably the understatement of the century. Talk about the most unlikely—but also strangely perfect, synergy. In this issue we share our exclusive interview with the one and only Emma Bunton, who tells us about her experiences as a mum and dishes all the info on her new eco friendly nappy brand. Let's just say our 15 year old selves never expected we would be interviewing a Spice Girl one day. Never give up on your dreams, folks! 
We are also excited to share our conversation with Sophie Walker, the creator of the popular podcast "Australian Birth Stories". Sophie has just released her new book, which is a must-read for any new or expecting parent. Sophie graciously shared with us the inspiration behind her writing and the importance of comprehending the enduring effects of birth trauma. Get ready to be captivated by her insights and the incredible impact her work has had on countless women and families across Australia.
In this issue, we had the honour of having conversations with some of South Australia's amazing foster carers, who generously opened up about their experiences and challenges while providing a safe and loving home for vulnerable children who need it the most. From navigating the complexities of the fostering system to forming deep and meaningful connections with the children in their care, these carers shared their inspiring journeys and the valuable lessons they have learned along the way. Their stories showcase the transformative power of fostering, and we are thrilled to share them with you.
While we were at it, we also had a chat with Steph Claire Smith and Laura Henshaw, two amazing Australian women who have built fitness and lifestyle empire Keep it Cleaner. They share their tips for self-love, self-care and living to the fullest, through all of life's ages and stages! 
We believe this issue is a celebration of the diverse experiences of pregnancy and parenting, and we hope you enjoy diving into the stories, as much as we enjoyed bringing them to you.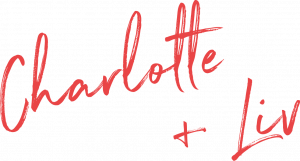 ---