After a traumatic first birth experience that left her with both physical and mental scars, Sophie made it her mission to do everything in her power to ensure other women didn't suffer in the same way she did. And so, The Australian Birth Stories podcast was born; the largest database of women's birth stories in Australia. With almost 11 million downloads and an online community of 147,000 mothers, mothers-to-be, and midwives, Sophie has become a true birth celebrity. Her soothing voice and invaluable knowledge have made her a trusted companion for thousands of women giving birth in Australia each year.
In this interview, we talk to Sophie about her journey to creating Australian Birth Stories, the importance of birth education, and her upcoming book, The Complete Australian Guide to Pregnancy and Birth.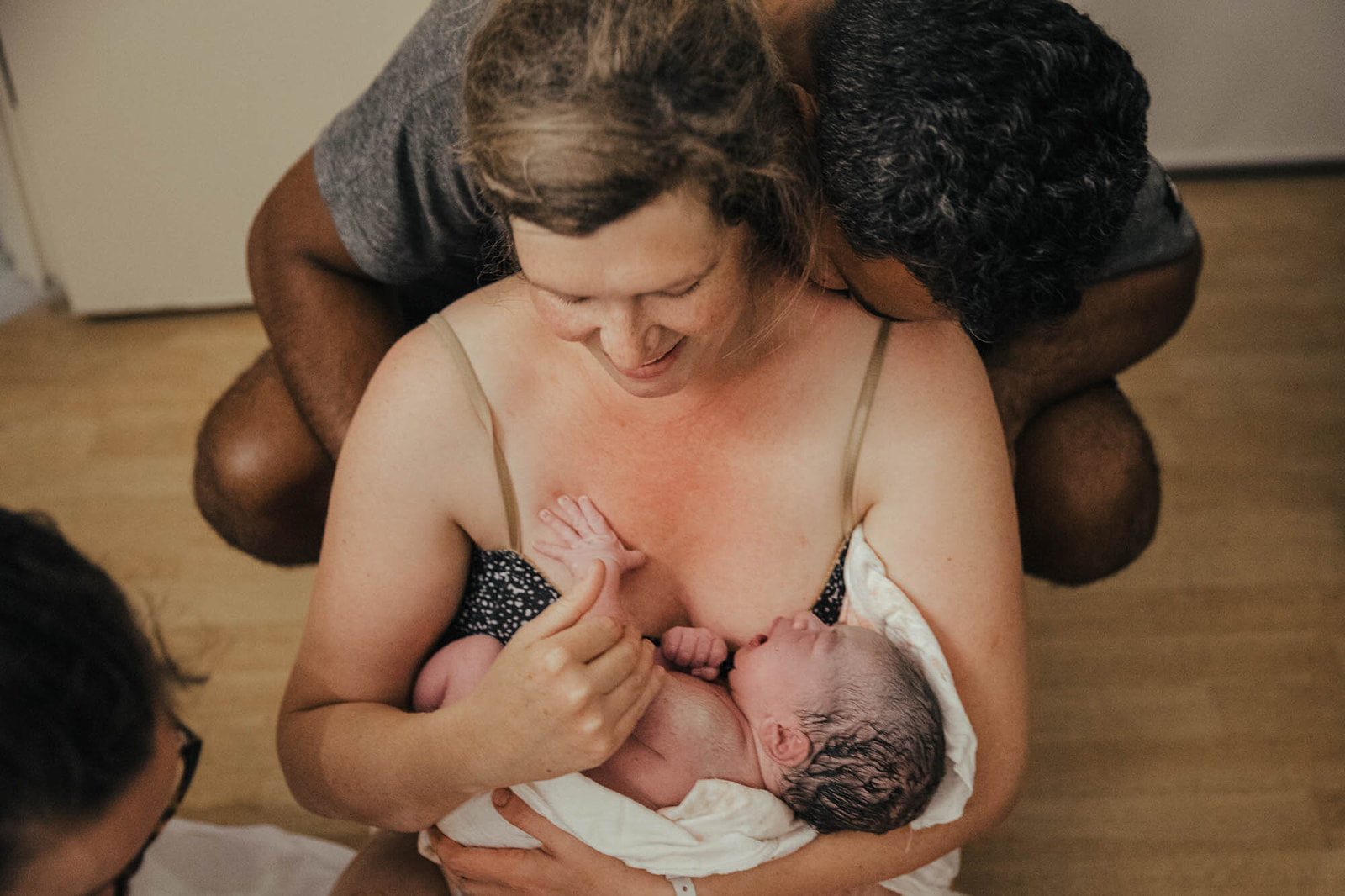 Congratulations on The Complete Australian Guide to Pregnancy and Birth! Can you tell us a little bit about why women need this book?
Birth education is the foundation of a positive birth experience. When you're educated about birth and the various twists and turns your labour may take, you're able to make informed decisions. Research says this is the basis of a positive birth experience, regardless of where and how you're birthing. For Australian women, there hasn't been a comprehensive book that covers the spectrum of pregnancy and birth experiences for some time and women want a trusted resource to guide them through such a pivotal life experience. Together with my co-author, Jodi Wilson, we knew there was a major gap and, also, a significant need for this book. We've got 7 children between us and in all our pregnancies we wished this book existed. We're really proud to have spent the past two years working on it and it's a joy to see it out in the world. It's got a big job to do! 
Why is this book such a landmark book for birthers and birthing partners?
I aim to represent the diversity of family units in the podcast and that's reflective of modern parenthood; there's more women embarking on solo motherhood, queer families are openly supported in their fertility journey (social infertility has only recently become a part of social conversation).
Writing a book where everyone—regardless of their culture, gender identity, religion or family makeup—felt included within the pages was an absolute priority.
The Complete Australian Guide to Pregnancy and Birth is a mother-focused companion that addresses the reader as "you" so it's very personal. We have also included "advice for support people" boxes throughout to ensure that support people are encouraged to prepare for labour, birth and postpartum. It's important that they recognise their integral role in the journey, regardless of their relationship to the birthing mother. 
Beyond this, the book hasn't left any topic unturned and it's for that reason that it's a landmark publication. It's the only book you'll need to guide you from pre-conception, through the three trimesters of pregnancy and into labour, birth and early postpartum. 
Talk to us about how this all came together?
Since the podcast launched in 2016, I've been asked multiple times a day for book recommendations. I've had the opportunity to interview over 360 Australian women about their pregnancy, birth and postpartum experiences over the past seven years and recently, in the creation of my online birth education classes, I've worked closely with perinatal health specialists, too. When Jodi and I started working together we always talked about the book we'd love to write and when we were offered a book deal with Murdoch Books, we set about writing. 
We had very high expectations and knew that writing this book was a big responsibility. It took us two years of work and we've combined the wisdom of women's stories alongside expert advice from obstetricians, midwives, physiotherapists, psychologists, social workers and nutritionists to create an educational, encouraging and informative guide.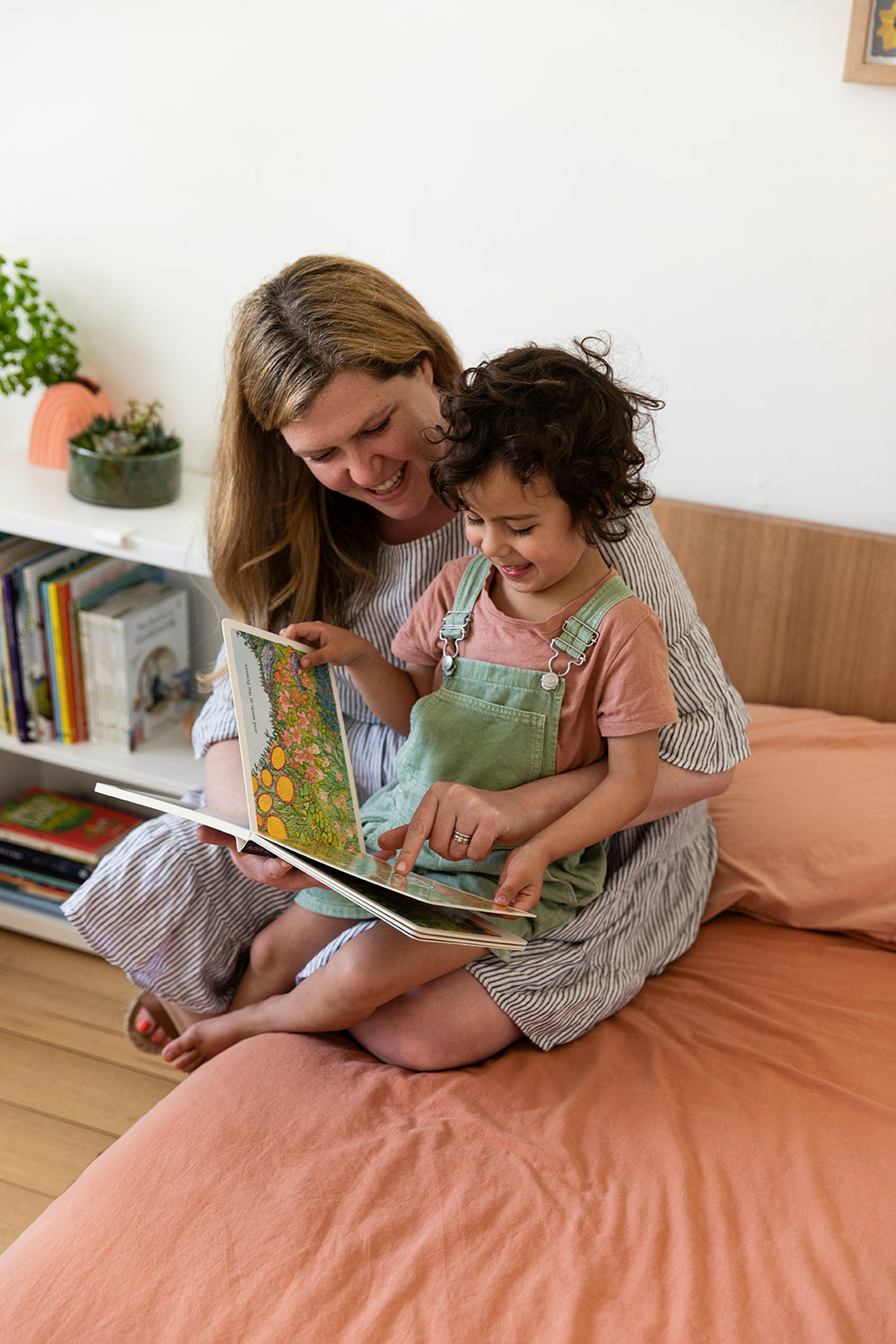 Can you talk to us a little bit about your experience with birth trauma? 
I'm the statistic, my first birth was traumatic and I'm still living with the repercussions of that (you can listen in episode #329). Many of my listeners come to the podcast after their first birth when perhaps they felt blindsided by the experience, they're carrying the trauma of that and they want to do things differently for their next birth. 
When I fell pregnant with my second child I immersed myself in education because that's what I didn't have the first time around. That birth was incredibly positive and redemptive and it encouraged me to start the podcast.
I honestly believe that with accessible birth education, with the encouragement to get informed and have honest and ongoing conversations with your care provider (and choose a care provider who aligns with and supports your birth preferences), we may see a reduction in birth trauma rates. 
However, what women really need is easier access to continuity of care with a known care provider. This means that they see the same midwife/obstetrician throughout pregnancy, birth and postpartum and they have the opportunity to develop a trusted relationship with this person. At the moment, only 8 per cent of Australian women can access continuity of care with a midwife through the public system yet it's this model of care that has the best maternal outcomes. The system has to make some big changes but in the meantime, we can encourage women to get informed and remind them that they are the most powerful person in the room (to quote Hannah Dahlen, Professor of Midwifery).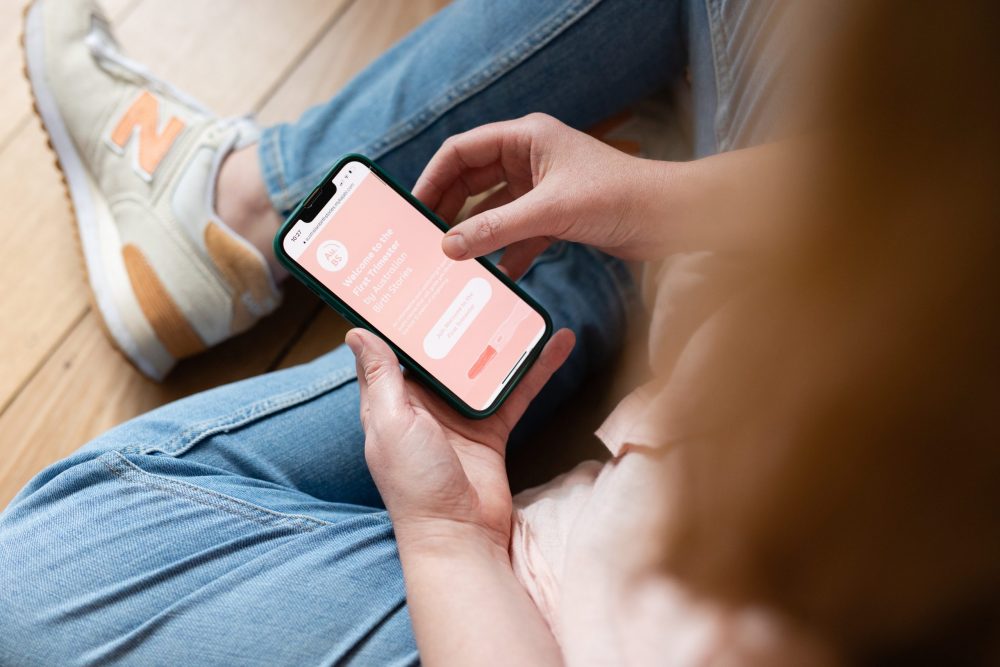 Birth is a huge life event, life changing, and one many are the least equipped for – many women go in thinking it's going to be beautiful and walk out traumatised – why do you think this is and how do you hope to change it?
I think fear plays a big part in this but perhaps the biggest contributing factor is that we're not educated about pregnancy and birth. I know we're seeing more open conversation about the menstrual cycle now but it's not uncommon for women to want to start a family and have no knowledge of their cycle or their fertile window. Many women come to their pregnancy only hearing grief-filled birth stories so it's not surprising that they put their blinkers on and just decided to "go with the flow." Going with the flow statistically means you'll have an interventionist birth and that may be overwhelming, you may feel out of control and you may experience physical trauma as a result. I want to normalise the spectrum of pregnancy and birth experiences and equip women with knowledge and skills so they understand that birth can be unpredictable but if you go in informed and with the ability to communicate your preferences regardless of what unfolds, you're setting yourself up for a positive experience. 
What do you think laid the foundations for your deep enquiry into talking about traumatic experiences?
Firstly, my own birth trauma, but also my mother is a psychologist so I know and respect the fact that talking about our experiences is cathartic. I don't think I set out to interview women about their trauma but because of the high rates of it, it has become a significant element in many birth stories. In the book I was intent on also including information about managing birth trauma, especially while preparing for a subsequent birth. 
Talk to us about changing the narrative around birth. How do you feel you're contributing to the transformation of the way we view and experience birth?
I've created a safe space for women to share their experiences and we just don't have that in our society because we're missing our village. I've created a virtual village of mothers and I'm so proud of that. There are over 5000 applications from women who want to share their stories which is testament to the fact that women want to share; they're desperate to talk and process. Storytelling is the most ancient form of education, it's the best way to learn about birth. It's also a powerful way for care providers to learn about women's experiences because while they may observe and support a woman in labour and birth, they often don't hear about her experience in detail because there isn't extensive postpartum care in Australia (unless you're with a homebirth midwife). 
You're an advocate for scrapping the 12-week taboo, tell us about your thoughts on this.
Anecdotally the first trimester is the most challenging and navigating it alone can be really hard. One in four pregnancies end in miscarriage and a common theme in the podcast is that women have been really rocked by their own miscarriage experiences; they were blindsided by the physical and emotional intensity of it and still carry their grief. 
When we silence miscarriage we're also failing to recognise that every pregnancy ends in a birth and what follows is a postpartum period where rest and healing are imperative.
Miscarriage feels like the last taboo and I honestly believe that if you're comfortable sharing your pregnancy with close friends and family, if you do end up miscarrying you'll be so grateful to have their much needed support. Writing a chapter on miscarriage was an integral part of the book and Jodi and I very gently guide the reader through the experience by explaining treatment options, what you can expect from the physical and emotional experience, what your recovery looks like and ways to navigate your grief. We have also included information for support people. Acknowledging loss and the grief that follows is an essential part of pregnancy and birth conversations.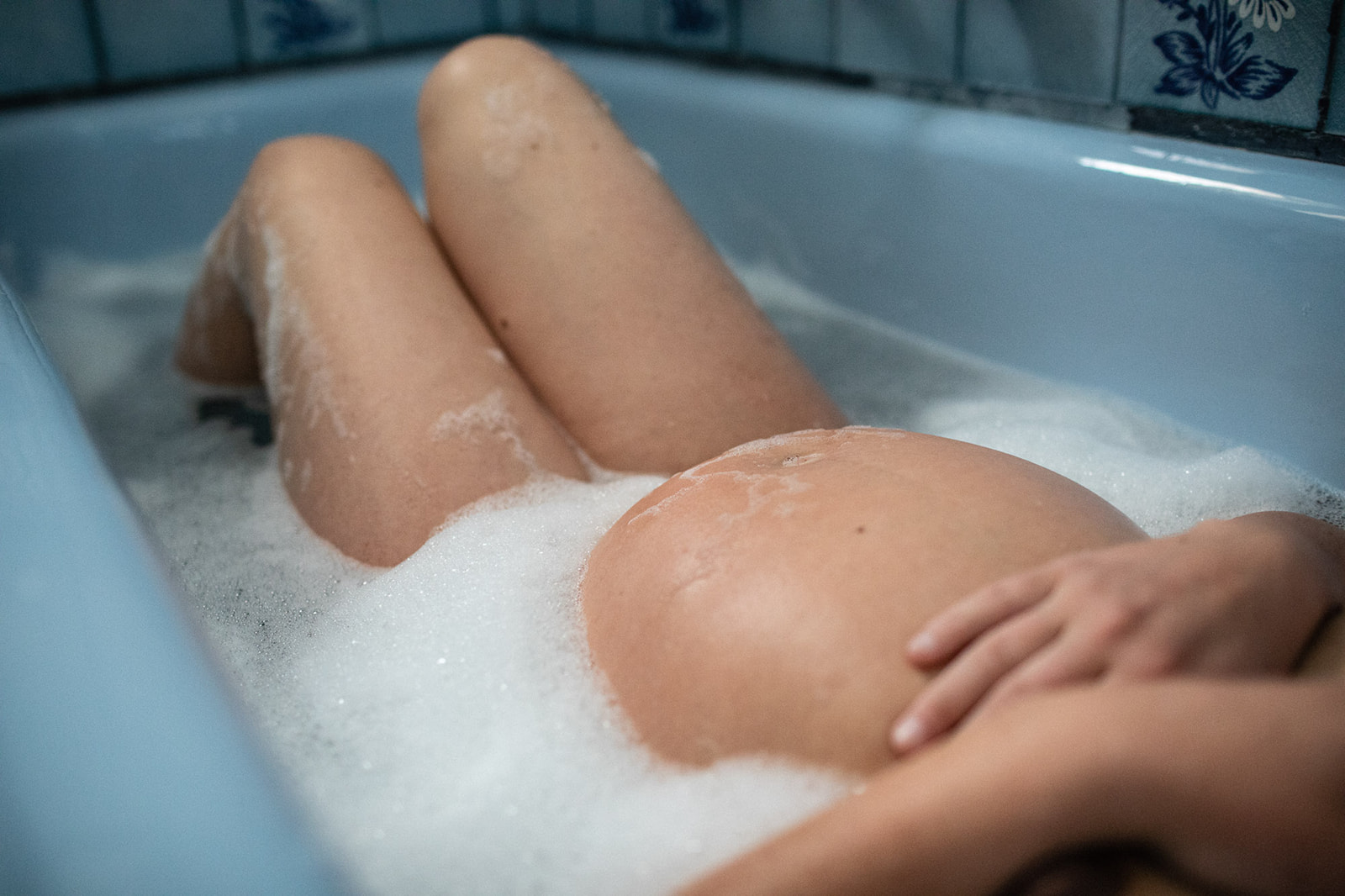 How did you ensure you were able to explore and represent a diverse range of stories?
Cultural diversity was a major consideration when we were in the planning stages of the book and that led us to the work of Birth for Humankind, an organisation in Melbourne who support refugees, women who don't speak english and queer families who may not have as much access or support when navigating the healthcare system. They're doing really important work but offering free doula support to women who need it most. 
All birthing women should have culturally safe care in Australia and that includes First Nations women and their families. For the Birthing on Country chapter we reached out to the Molly Wardaguga Research Centre and asked them to write the chapter because we wanted to create space for Indigenous professionals to speak directly to Indigenous women. Discussing cultural practices in postpartum was another important element and we've included the birth stories of a woman who embraced the Chinese tradition of confinement after birth and the health benefits it has for all women (it's ultimately the foundation of contemporary postpartum doula work). 
You're a staunch advocate for ending the phrase "I wish I had known" when it comes to pregnancy and birth, tell us why!
I want to normalise all aspects of pregnancy and birth because by doing so I can speak to first time mums before they birth for the first time and hopefully educate and empower them to make decisions that are best for them. 
When we speak openly about pregnancy and birth – the joy, challenge, fear, overwhelm, guilt, doubt, anger, happiness, stress – we're emphasising that pregnancy is not all about beautiful belly bumps on instagram. None of us are sailing through perfect pregnancies – we all have our stress and fear and often those emotions are amplified by the discomfort of nausea, vomiting, haemorrhoids and swollen feet. 
I can understand why most women only want to hear positive birth stories and I agree – we all need to know that birth can be positive, empowering and beautiful. But most labours and births also have their challenges and the birthing mother often has to swear, yell, sweat, groan, writhe and moan her way through. And often, there may be a slight change of birth plan where you need to surrender to what's happening. I think this is where listening to all kinds of birth stories is imperative – it means that you understand that birth is unpredictable, that you may have to make decisions regarding pain relief or intervention, and that if you have an understanding of what's happening and you're not overwhelmed by the unknown, those decisions can be informed and empowered ones. 
The Complete Australian Guide to Pregnancy and Birth tells you everything you need to know about pregnancy and birth so you'll never have to say "I wish I'd known."
Can you talk to us about some of the things you've learned from interviewing so many different women on your podcast about their birth experiences?
I think listening to hundreds of stories has proven that many (most!) women come to pregnancy knowing very little about it. After a positive pregnancy test they have no idea what to do next and I think that really impacts the rest of their pregnancy because these women don't know the benefits of continuity of care with a known care provider and therefore they don't know the importance of booking early (often as soon as you've peed on the pregnancy test). 
Access to continuity of care in Australia is postcode and knowledge lottery; you need to live near a hospital that offers a midwifery group practice (MGP) programme and you need health literacy to understand how important it is to advocate for your preferences early on. Private obstetric or midwifery care is also available but it requires financial privilege and in this cost of living crisis, it's not an affordable option for many women. 
When continuity of care can't be accessed for whatever reason, I always encourage people to look into working with a student midwife. So few people know about this option but student midwives are literally lining up to support you (they need to attend a certain number of antenatal appointments, births and postnatal appointments to graduate). 
But mostly what I've learned is the power of storytelling. Women want to hear birth stories and they want to share their own. Woman-centred care in the maternity system is crucial to women's health. I hope that amplifying birth stories leads to more birth awareness, more social conversation and less birth trauma.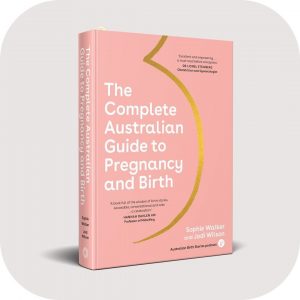 The Complete Australian Guide to Pregnancy and Birth is published by Murdoch Books, RRP $34.99
---