Founded by Brooke Pitt and Hannah McKimm, two remarkable women who understand the challenges of pregnancy and motherhood firsthand, Our Pilates aims to empower women and provide them with the tools they need to navigate these transformative stages of life with confidence and strength.
For Brooke, who is currently 35 weeks pregnant, and Hannah, a new mum raising a 6-month-old, the timing couldn't be more perfect. The newly launched programs are specifically designed to support women through pregnancy and beyond, offering carefully planned videos that help them move their bodies with confidence, achieve results, and enjoy the process. The decision to expand their offerings arose from the strong demand within the community for specialised support during the prenatal and postnatal phases.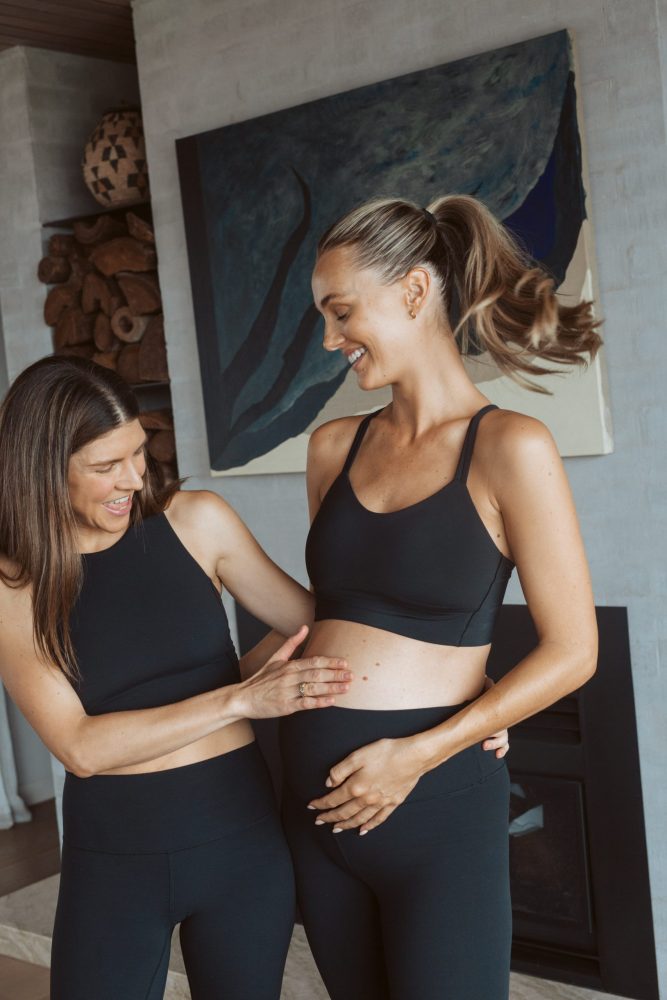 As co-founders and mothers themselves, Brooke and Hannah saw a natural progression to focus their attention on women experiencing similar stages of life. Regardless of whether women are on the go or at home, every subscription to Our Pilates provides access to the full class catalogue, with the added benefit of thoughtfully curated movement sessions specifically tailored for pre and postnatal women.
Hannah, a physiotherapist and Pilates instructor, has devoted herself to helping others through movement for over 12 years. Drawing from her extensive knowledge of the human body and her personal experience, Hannah understands the tremendous benefits of home-based exercises for mothers and mothers-to-be.
There is so much information out there, it's hard to know what to believe and who to trust. Our aim is to help women to feel empowered and educated rather than confused and uncertain,  said Hannah.
The programs
The 10-week Prenatal Program is designed to provide women with clear and safe information alongside their movement classes during pregnancy. Covering topics such as engaging the pelvic floor, nutrition tips, sex during pregnancy, labor preparation, post-birth recovery, and much more, the program offers comprehensive support and guidance.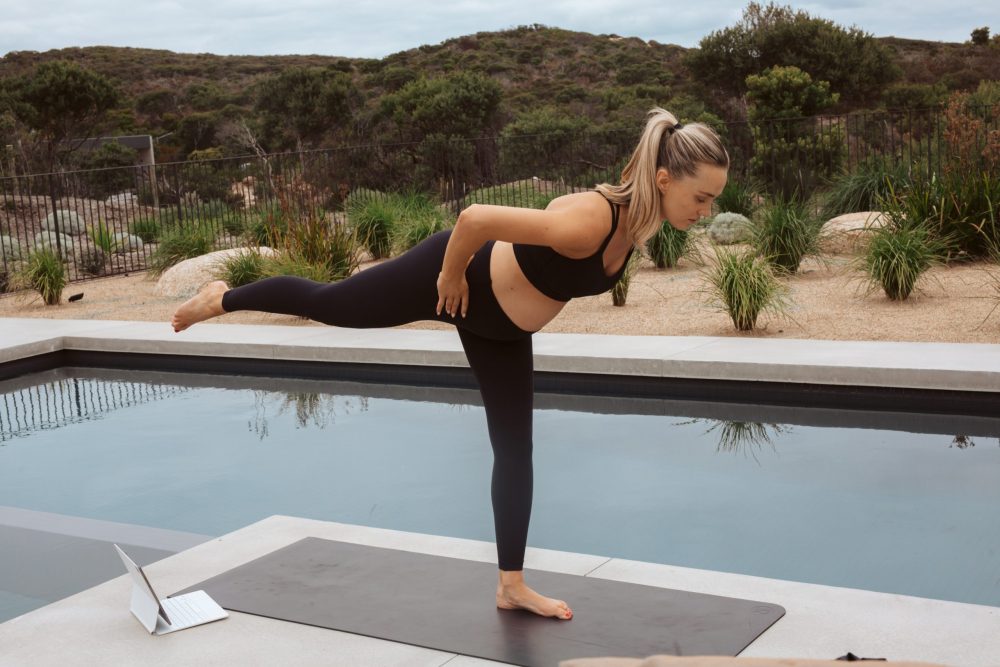 "As the body changes during pregnancy, the way you exercise also needs to change a little to reflect this. In our prenatal classes, we focus on stretching out your hips and spine and strengthening your glutes and pelvic floor to support your pelvis in preparation for giving birth. And equally importantly, you will strengthen your upper body in preparation for feeding and lifting your beautiful bub," Hannah adds.
Additionally, the 8-week Postnatal Program is carefully crafted to gradually and safely rebuild strength, allowing women to confidently return to regular classes on the Our Pilates platform. These classes emphasise pelvic floor and deep abdominal muscle strengthening, postural control, spinal and hip stretching, as well as overall upper body and leg strength development.
Hannah goes on to explain, "After giving birth, either vaginally or via caesarean section, our body needs time to heal and recover before we resume regular exercise again. We take things gently to begin with, but as with all Pilates classes, gentle doesn't always mean easy. You will feel adequately challenged and stretched by the end of each class and by the end of the program you will be ready to return to any class on our platform".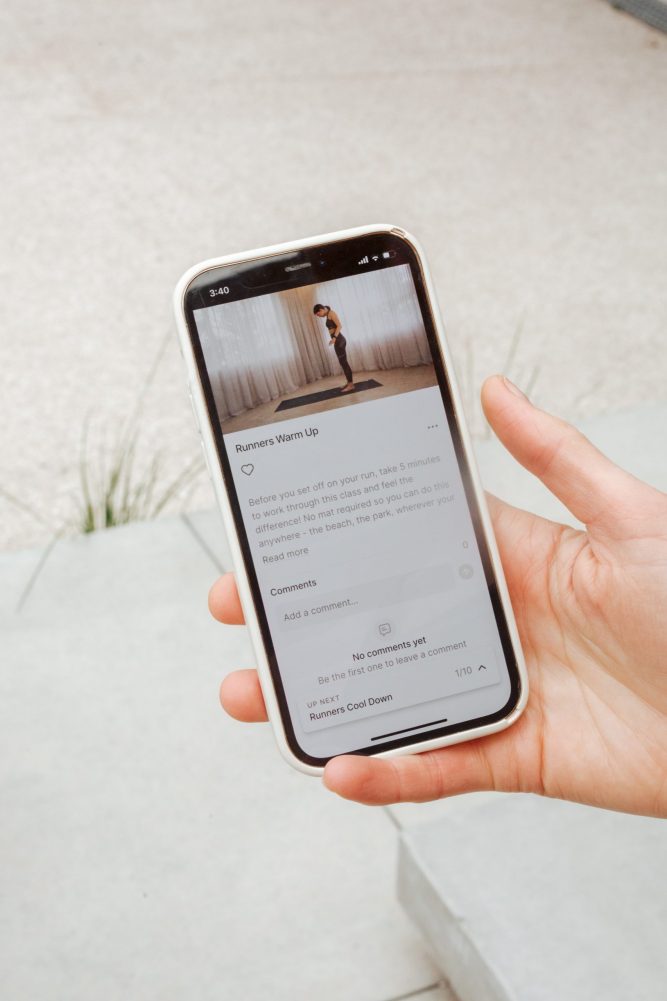 Holistic approach
To enhance the holistic experience, Our Pilates members participating in either program will receive 1-2 videos per week, featuring guidance and insights from leading health professionals.
Collaborations with women's health physio Fiona Beder, lactation consultant Jess Kahan, sexologist Meg Callander, dietitian Wendy Fedele, naturopath Lauren Daye, and hypno-birthing consultant Vanessa Barnard ensure a comprehensive and well-rounded approach.
The benefits
As an added bonus, program participants will receive weekly eDMs with exclusive offers and incentives from Our Pilates' esteemed brand partners. Partnerships with The Memo, Brillo Beauty, Naked Harvest, Nouri, Grown, Prene, Seek Solitude, Nunchi, Mamas & Papas, Bloom Baby, Aden + Anais, Alivio, The Birth Space Book, TheRy, and Vacation allows Our Pilates members to enjoy a range of benefits and discounts tailored to their needs as they embark on their pre and postnatal journey.
Download the Our Pilates App today from the Apple App Store. Discover a community that understands your needs and a program that will guide you towards a stronger, more confident self. Join Brooke Pitt, Hannah McKimm, and the ever-growing Our Pilates family as they empower women to embrace their motherhood journey with grace, strength, and a deep sense of self-care.
---
Download Our Pilates: