Australian Children's Furniture are manufacturers of plywood children's furniture items for pre-school and primary aged kiddos made locally.
Harmony O'Cadin and her two brothers now run the South Australian family business that has been producing commercial retail joinery for over forty years. Three years ago, the trio decided to produce furniture for the pre-school market after visiting Early Learning Centres with their own children and realising that quality, locally made furniture for these environments was hard to find.
The trio knew that their local manufacturing facility and skilled employees would be able to produce products that would not only look aesthetically pleasing, but would also offer the durability and quality that can be difficult to find in the flatpack solutions or imported products.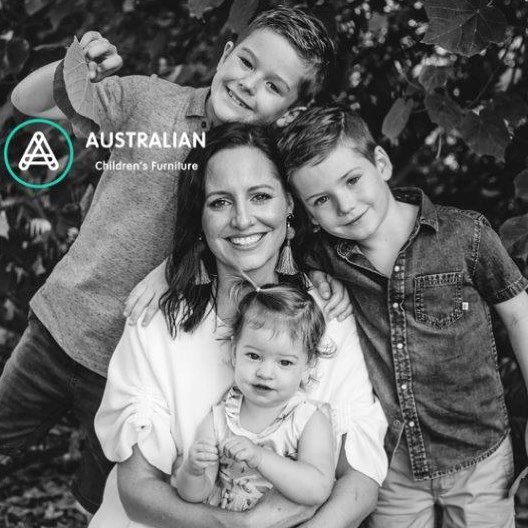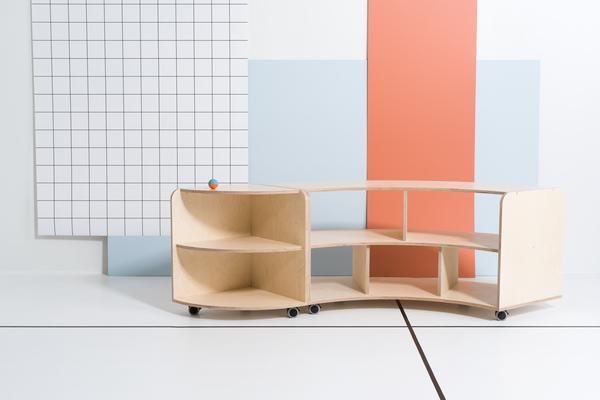 We spoke to Harmony to learn more about sustainability and Australian Children's Furniture:
What makes buying from local manufacturers like yourself more environmentally sustainable?
The plywood material we use is purchased through an Australian supplier and comes with FSC accreditation. This means that it is ethically sourced and is not coming from an endangered forest or from illegal sources.
The energy used in our manufacturing process is harvested through our solar panels, and we use waste disposal companies that have facilities to process and transform our waste into valuable commodities. We also like that we are contributing to the sustainability of Australian manufacturing by offering employment to skilled joiners and carpenters.
What sets you apart from other, more commercial manufacturers?
Being a family business located in Edwardstown, we are accessible to our customers by phone, email or in person. Not too many commercial manufacturers are accessible by the general public. We also have the ability to show our customers the products prior to ordering online. This can be very reassuring for schools or Directors of centres and kindergartens that may be looking to place a large order.
As we are commercial joiners, we have the ability to custom make additional joinery items that may be required. This is particularly helpful to new centre's opening up or refurbishments that may require joinery in addition to furniture.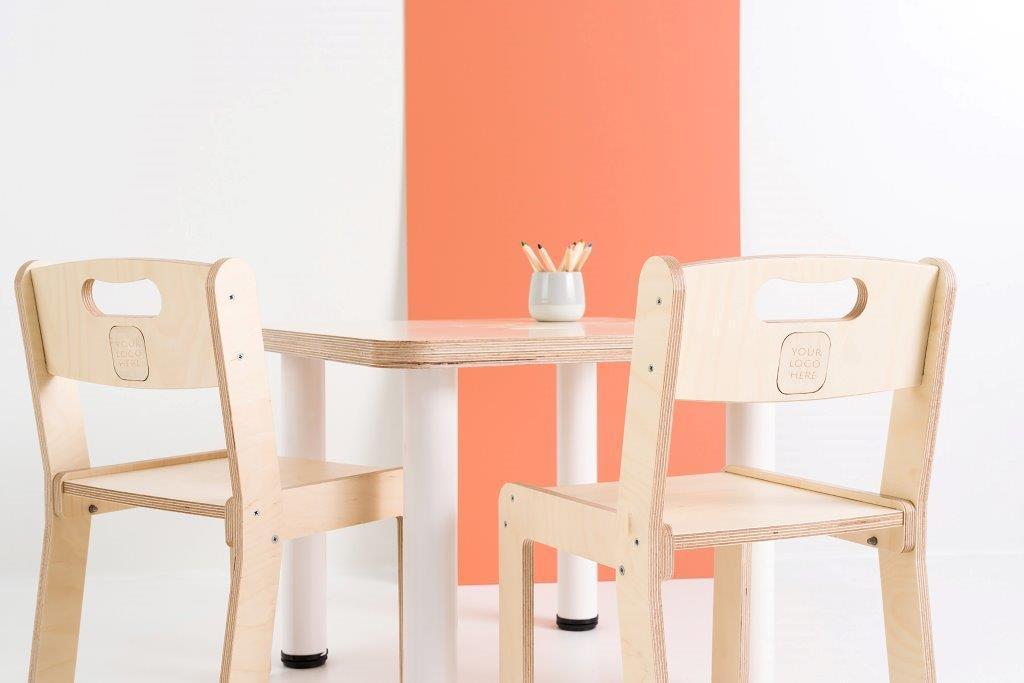 What age group is your furniture designed for?
Our chairs and tables are designed for the pre-school market (Early Learning Centres, Montessori Schools, Kindergartens and Childcare Centres) and our storage and library units are suitable for pre-school and primary school environments. The range is made from high quality solid birch plywood which makes the furniture very sturdy. The superior quality is instantly recognisable.
Can your furniture be customised or custom ordered?
Yes! We have customisable chairs and tables which means that a school or centre can have the backrest of their chairs, or the centre of their tables embedded with their logo or emblem. We have also had businesses use this option for play areas within shopping centres; meaning the furniture on display and used by the kids is branded with the centre's logo.
Our range is continually expanding, but we offer the option to have items custom made to suit a particular request.
Do you deliver?
Absolutely! Our furniture is delivered fully assembled and ready to use! We also offer a DIY Collect option for any customers that may wish to save on delivery costs by collecting from our Edwardstown warehouse.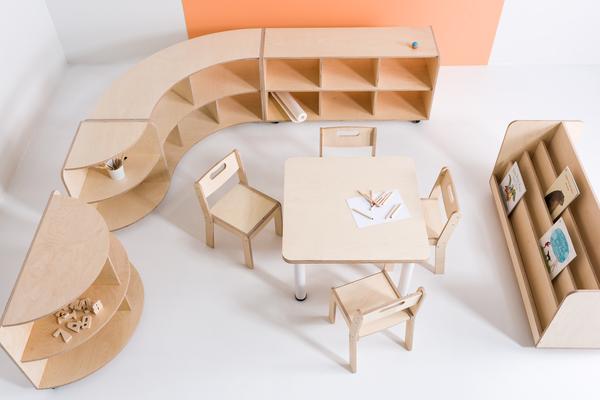 View Australian Children's Furniture range online here:
australianchildrensfurniture.com.au
@australianchildrensfurniture