The online clothing brand features designs by founder Sara Collins, carefully curated for babies from three months to children of six years.
Launching after more than 18 months after its initial conception, Sara says inspiration came from pieces she couldn't find for her own two children.
Designs like feminine frills for little girls and the Peter Pan collars for little boys, along with the styles of the classic British and Spanish styles… these are what I love seeing on children, so I've based designs on these with a fresh approach.
"Seeing well-dressed children out and about just makes you smile I think, and I hope people see Little Collins Clothing as a label that makes achieving a smart look easy!"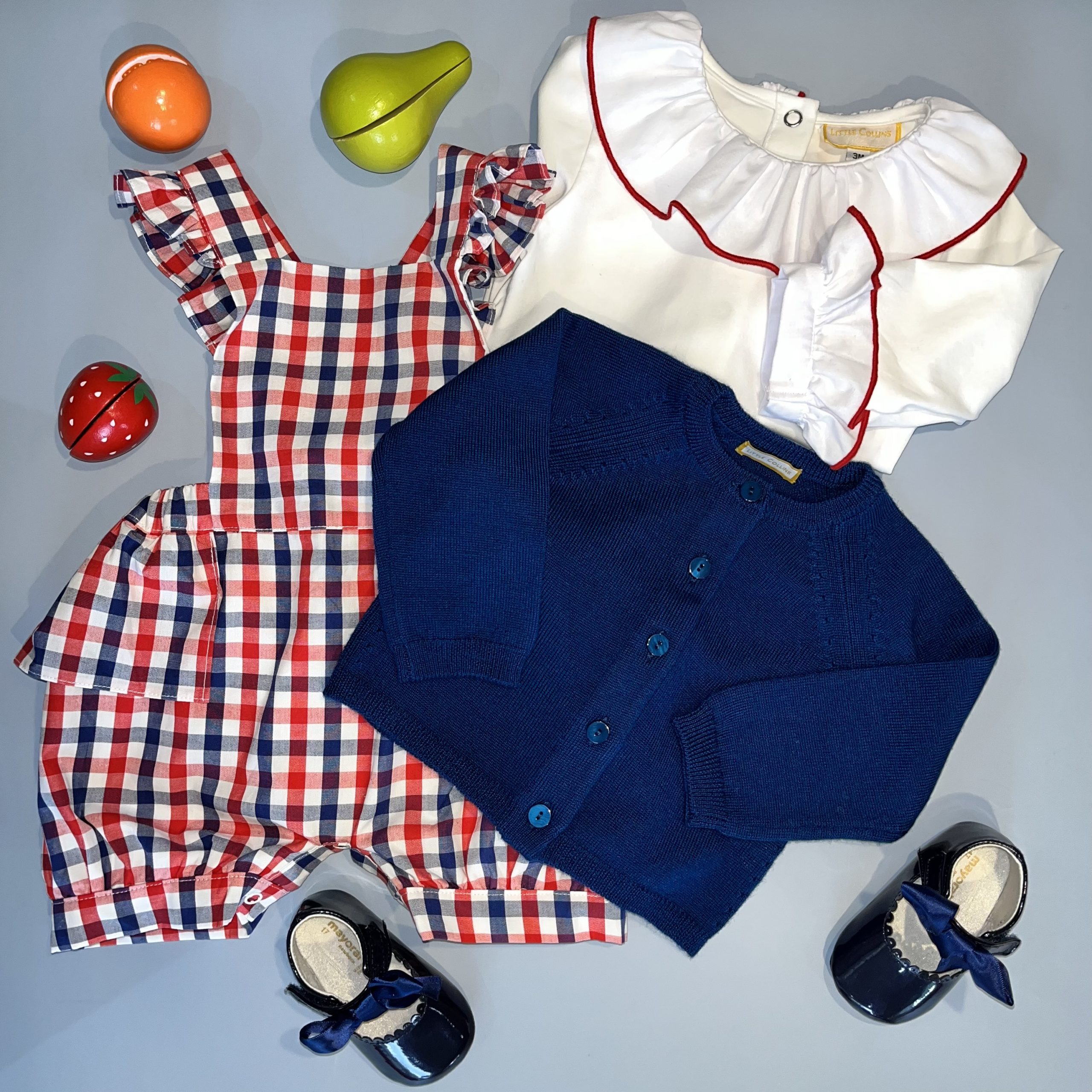 It is a marked change from Sara's career in law – a general interest in fabric and design and dabbling in creating pieces for herself led to fulfilling a broader desire.
Memories of Sara's own childhood would form inspiration for designs as well as her children and their need for easy-wearing outfits.
There are two opening collections available for purchase – an Essentials range with smart basics, and a seasonal Autumn/Winter range.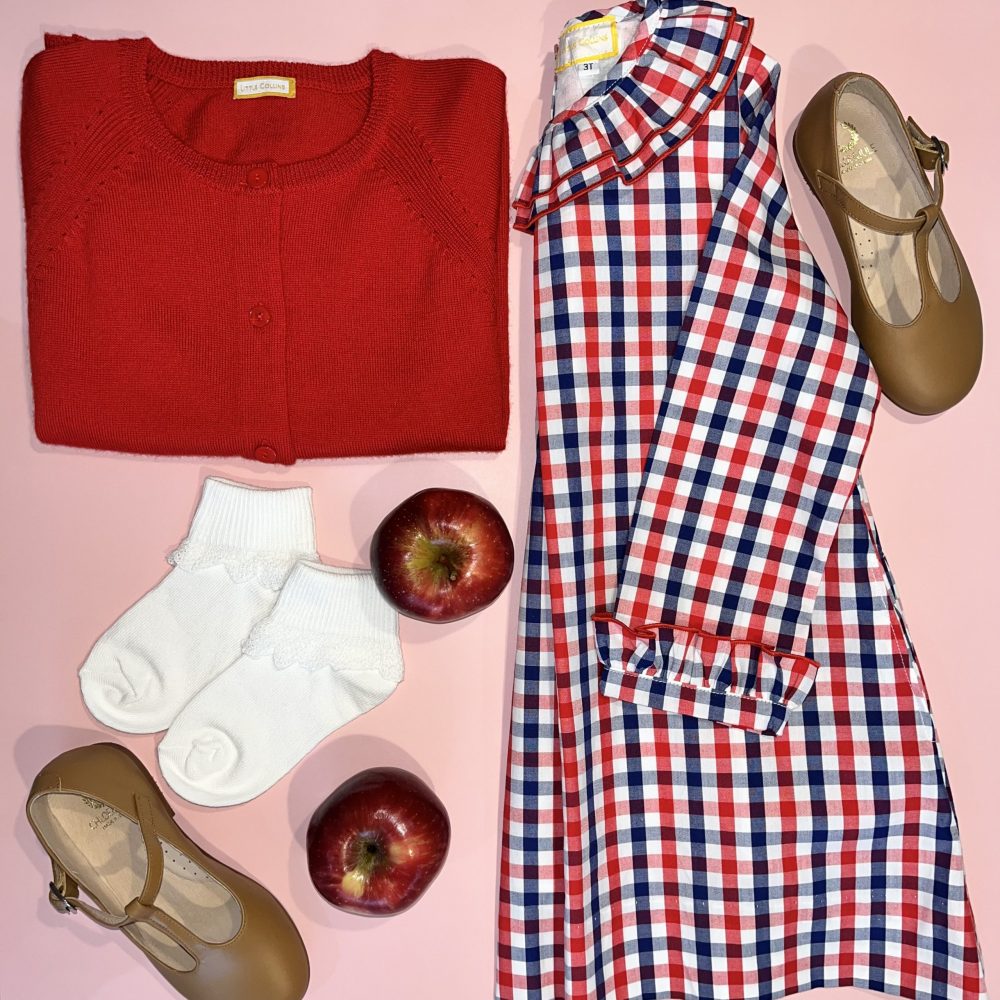 Think smock dresses with frills, pinafores, black and white stripes, blues and reds. Simple colour schemes and classic patterns predominant for boys and girls.
Knitwear in the range is made from 100 per cent merino wool, ultimately comfortable for children no matter what they get up to in the home or on a family outing.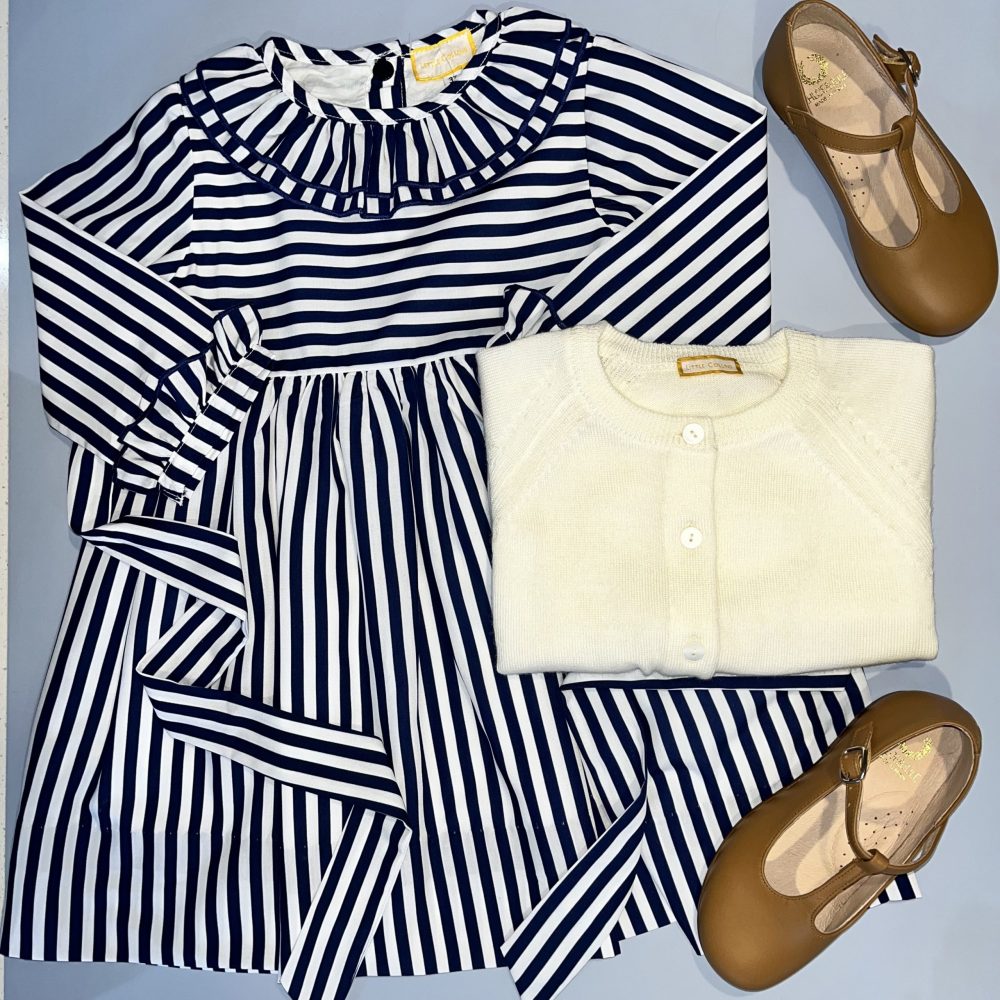 The collections are designed to work seamlessly together, and this will also count for the general Spring/Summer range to be revealed later this year.
Little Collins is committed to creating classically beautiful clothing both practical and fun, while making sure to partner with ethical manufacturers.
For more information: