Ken Done has sat firmly on top of Kip&Co's dream list of collaborators since the business was founded ten years ago. His unabashed optimism and signature enthusiasm for colour has undoubtedly been one of the team's biggest influences.
Ken Done art epitomises Australia, with luminous vibrancy and iconic imagery that radiates happiness. It's the stuff that makes you feel proud and lucky to call this country home.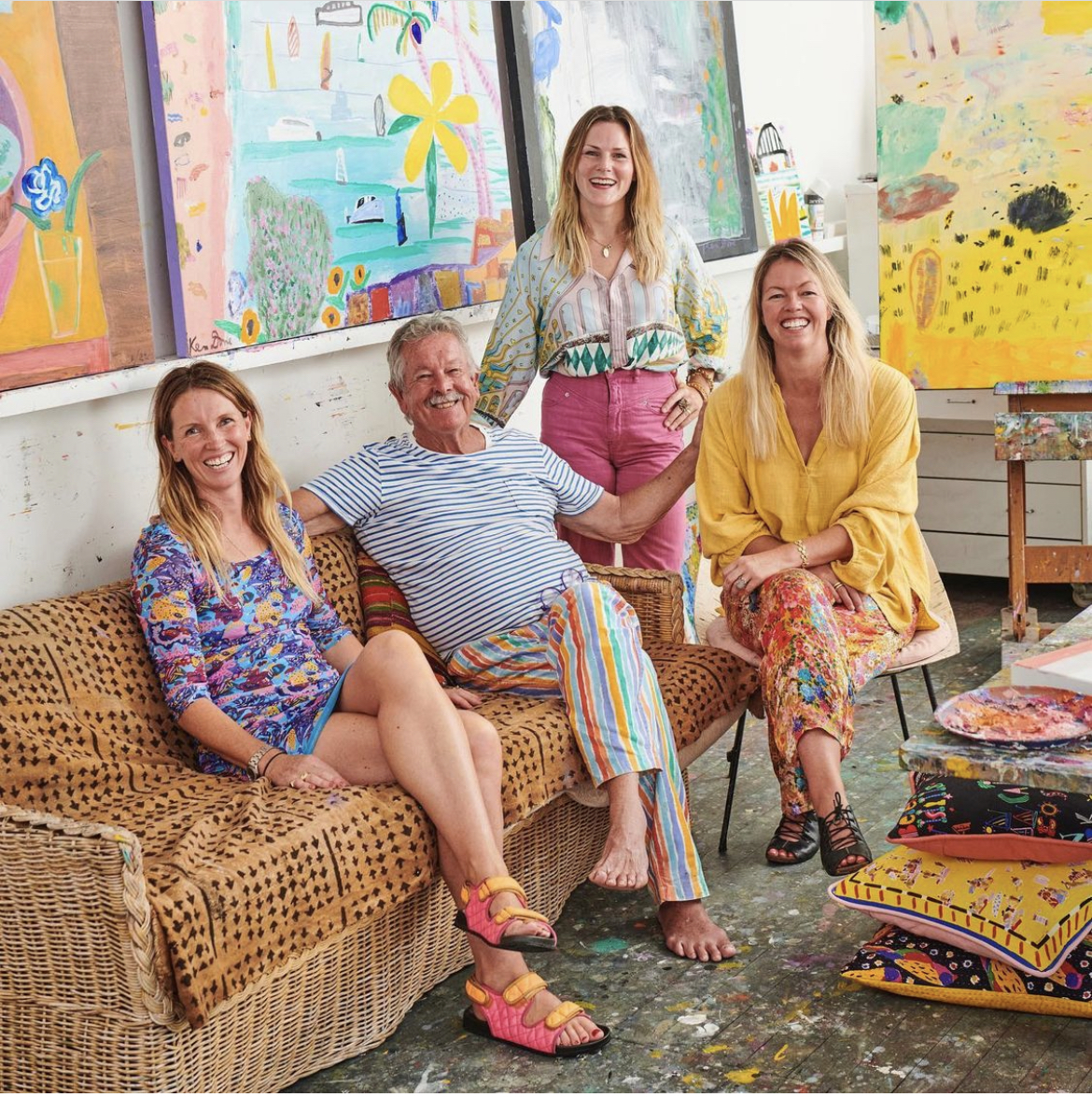 10th anniversary iconic collection
For Kip&Co, this is the perfect way to mark their 10th birthday –  a celebration of colour that showcases some of Ken's most iconic subject matter – the Great Barrier Reef, yachts on Sydney Harbour, sunbathers on the beach and Australia's incredible flora and fauna.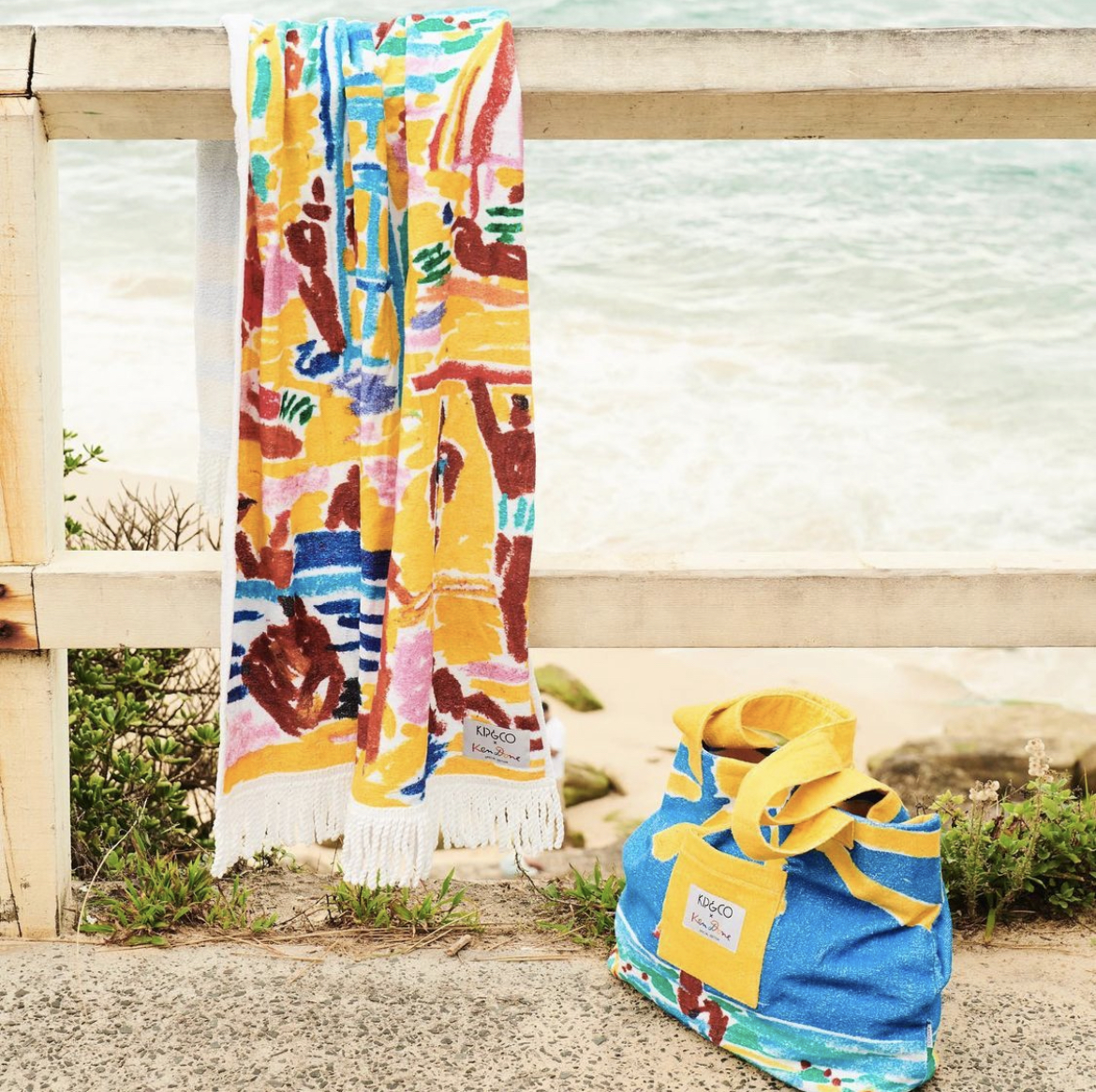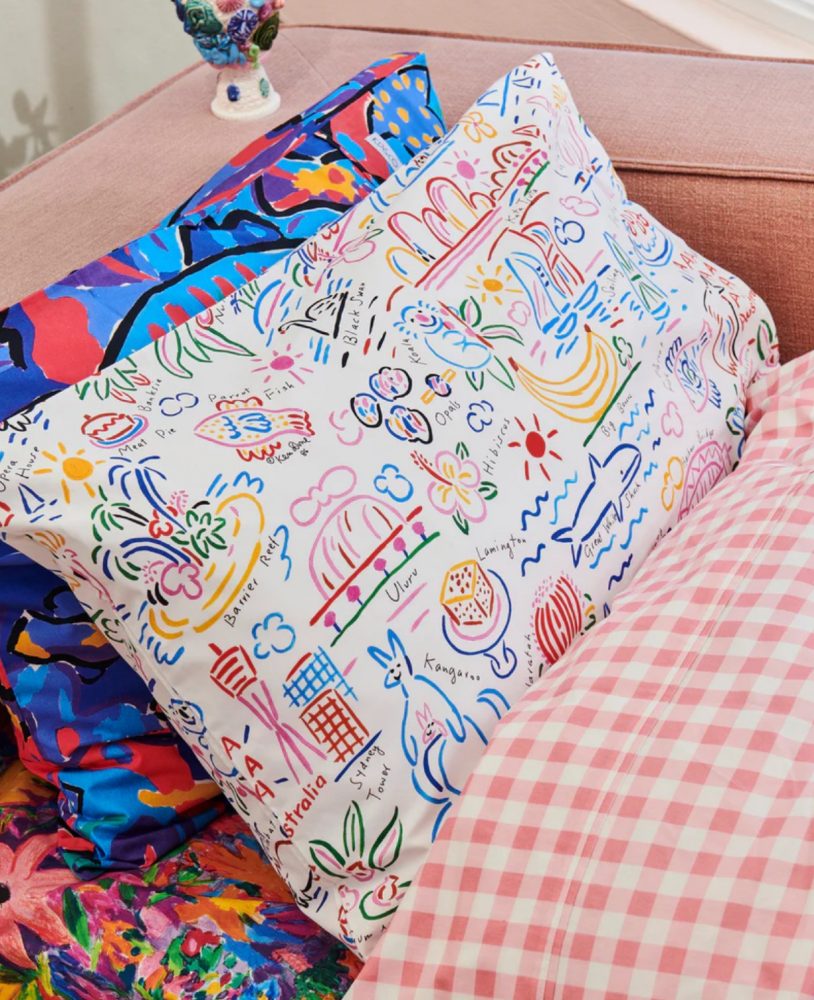 Iconic prints for a nostalgic collection
The collaboration with this artistic legend has been a true dream come true for the team at Kip&Co.
When we grew up in the 80s, Ken's art leapt off the walls and into our day to day lives, providing an incandescent backdrop to our nostalgic treasured childhood memories.
You'll find these iconic prints across the entire Kip&Co range, from bedding, home and bath, kids and baby, right through to beach towels and bags!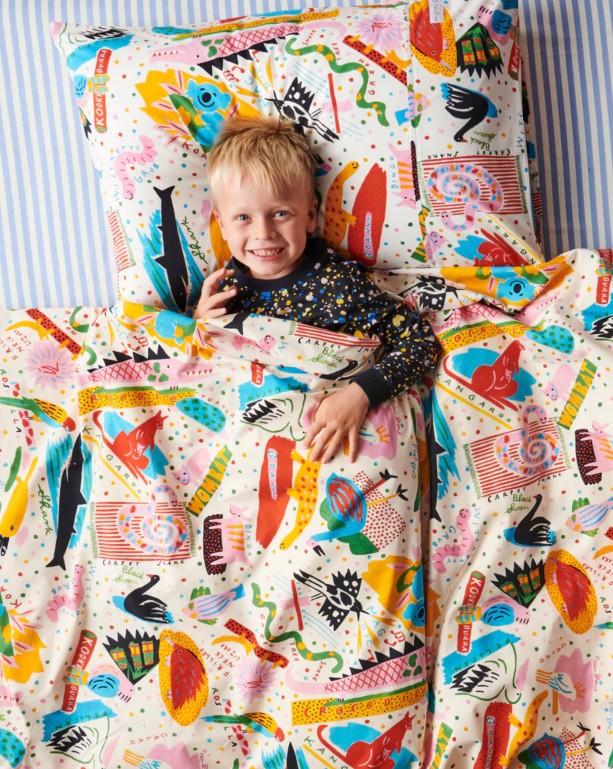 The collection is bright and bold, and the perfect keepsake collector's item. Pair with matching sets or mix and match across the whole range, brighten your every day with Kip&Co x Ken Done.
For more information or to buy: