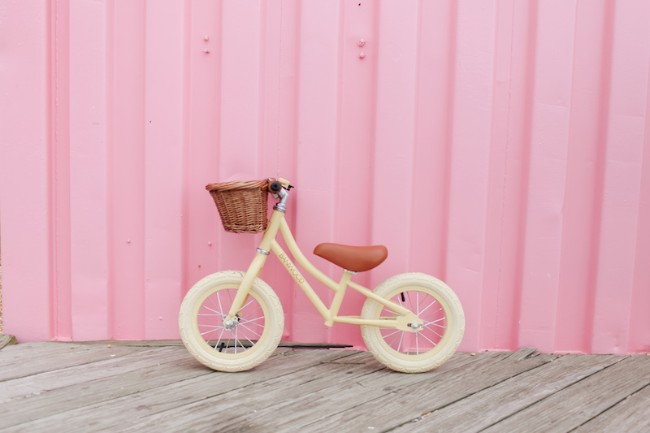 We think these Banwood Bikes are wheelie adorable and we're no cycologists, but we're pretty sure that a nice fresh bikeride through the 'burbs is what every kiddo needs more of. Putting the iPad down wouldn't be hard with wheels as fresh as these.
Banwood is a family-owned company based in Berlin, Germany, with a passion for creating high-end cycling products for small children. Their core values are safety, high quality and timeless design. Teach your kids the basics of cycling with the Balance bike. Designed for children from 3 years. Helping little ones to develop their balance, steering and coordination. This beautiful bike is Available in six colours.
'Time has changed the way kids play, but the way kids learn and develop remains the same. We believe that play is the key for children's growth and lays the foundation for adult life. We want to keep that magic of being active alive and support children's growth in a playful way while creating happy childhood memories,' says Banwood.
Banwood also has an adorable range of jumpers and caps, just incase you wanted your kid to look even cooler. The Banwoodd website doesn't ship to Australia quite yet, but don't fear, their products are available through Smallable
Instagram: @banwoodbikes
Facebook: @banwoodbike