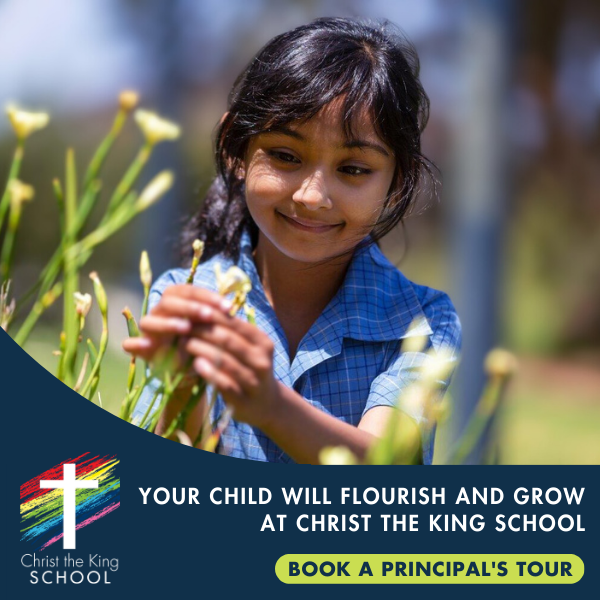 Christ the King School Principal's Tour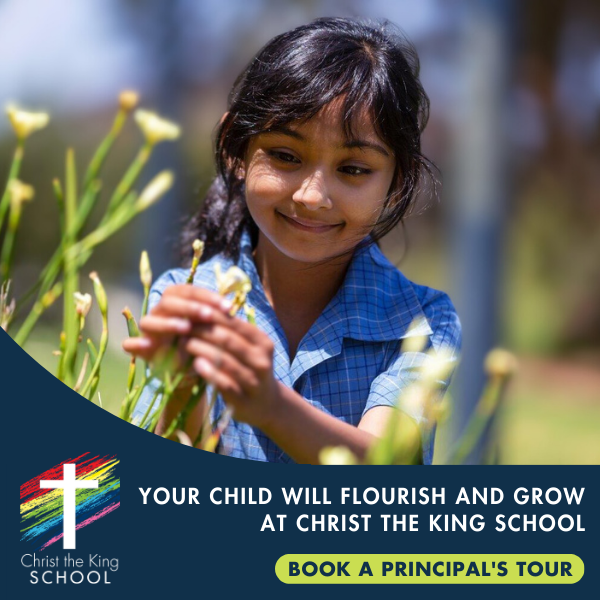 When considering enrolling into the right school, what factors come to mind? It could be instilling a love of learning or building values that carry children through life – a Catholic education at Christ the King School provides both.
Located in the heart of Adelaide's southern suburbs, the school delivers an inclusive and tight-knit community where students grow through strong educational foundations. The school's holistic approach to quality learning and contemporary facilities delivers the supportive environment children need to flourish.
Joining a school tour this August is a fantastic way to get a feel for the school in person and meet other families who are on the same journey as you.
Discover Christ the King School today.
Book a tour via our website
christking.catholic.edu.au/enrolment