Eating out with kids in Adelaide doesn't have to be a disaster of half eaten food, spilled drinks and incessant straw touching.
There are so many incredible, accommodating, kid friendly places to eat with kids in Adelaide where the food, atmosphere and customer service is wonderful and kids are more than welcome.
That's why we wanted to create the ULTIMATE list of the best child friendly restaurants Adelaide has to offer… because sometimes you just can't be bothered making dinner… or doing the dishes!
The Best Child Friendly Restaurants Adelaide has to offer
The KIDDO list (aka your new go-to guide) of Adelaide's top child friendly places to eat is full of cafe's, restaurants and pubs that tick all the boxes;  family friendly environment, cracking kids menus, kids activities, and if you're really lucky… a play area for the little people to hang out in too! We're talking kid friendly cafes, kid friendly food and an all round kid friendly, family feeling!
And it seems like every week a new option for eating out with kids in Adelaide pops up, so we keep this list updated with all the best child friendly restaurants Adelaide has to offer whenever we come up with something new to whet your appetite!
Updated September 2023
Best Child Friendly Restaurants Adelaide City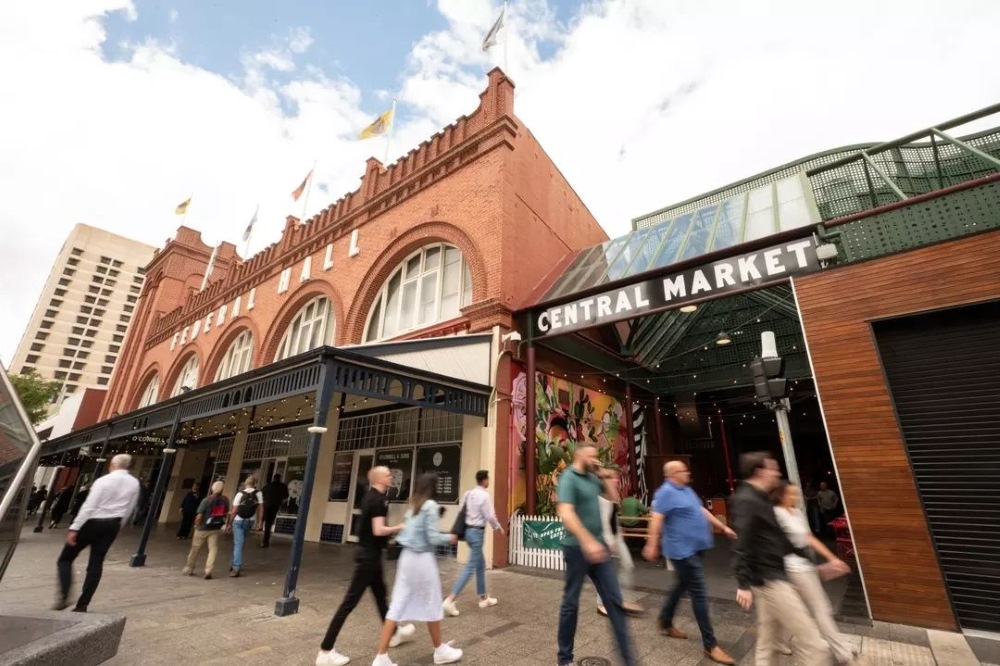 Adelaide Central Markets
Adelaide Central Markets is always a hit for the kiddos. With so much to see, do and smell it's the perfect day out for the foodie family.
There are plenty of cafes and eateries at the Market to satisfy all tastes and are sure to fill hungry bellies. From Lucia's Pizza & Spaghetti Bar and Zuma Caffe to Big Table and Let Them Eat. Another great option for kids are the food courts – as the casual atmosphere can be much more forgiving when kids act like kids!
For a more laid back to-go lunch, maybe to sprawl out and let the kiddos run at the parklands around the city, visit one of the many bakeries and delicatessens. Choose a selection of bread, cheeses and meats for a picnic style charcuterie board! Grab some fruit and veggies and you've got yourself a balanced meal that is sure to be kid approved.
44/60 Gouger St, Adelaide
---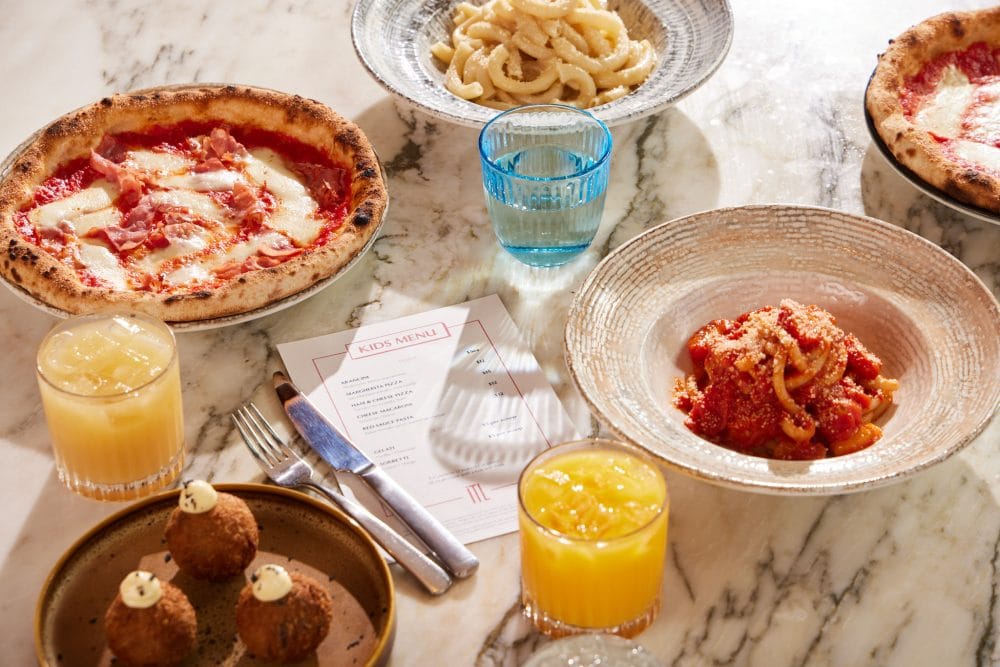 iTL Italian Kitchen 
iTL Italian Kitchen has a reputation for being Adelaide's go-to for uncomplicated, contemporary Italian dining, so you can focus on enjoying the good stuff. Well now your kids can focus on enjoying the good stuff too, with iTL at SkyCity launching a new, crazy-good kids menu, filled to the brim with the fresh ingredients and simple flavours we know kids love. We already know the team at iTL live and breathe pizza, which means everything about their pizza has to be perfect (including the dough that takes a whopping 36 hours to make!). The new kids menu offering is no exception, with classic kid fave Margherita Pizza as well as Ham & Cheese for the small slice connoisseurs. The menu is complete with additional traditional kid fare including Cheese Macaroni, Pasta with Red Sauce and Mushroom Arancini. 
SkyCity Adelaide, 125 North Terrace, Adelaide
skycityadelaide.com.au/eat-and-drink/itl-italian-kitchen
---

Malt Shovel Tap House
Kids can enjoy the riverbank while you all dine at the Malt Shovel Taphouse in what is a nothing-short-of-spectacular outdoor space in the CBD. Overlook the Adelaide Oval and the River Torrens, enjoy awesome food for biggies and smalls, and the adults can choose from a selection specialised craft beers for those so inclined! The Taphouse also offer occasional live acoustic music and if that's not a vibe then we don't know what is. If your kids are anything like ours, they'll sure love a booth seat, and there are booths aplenty at Malt Shovel, red and white striped ones no less, with plenty of room for families in the relaxed atmosphere. When it comes to the child friendly places to eat in Adelaide, this is a firm fave.
Festival Centre, Festival Drive
---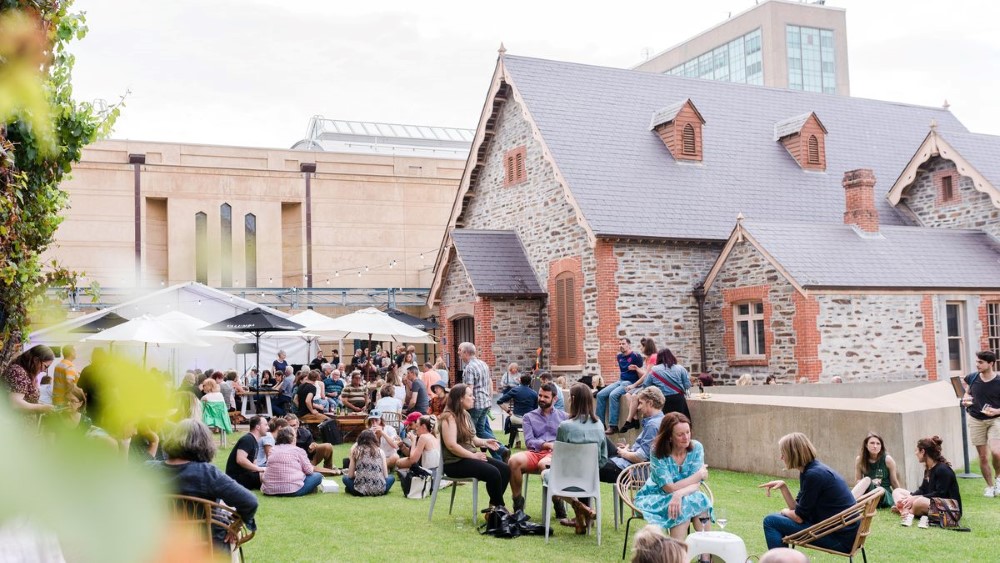 Art Gallery Cafe
The Art Gallery itself regularly has exhibitions and activities for kids but in addition to that it has the cutest cafe which is just about as child friendly as it gets. It's such a beautiful space with an enclosed grassed area to soak up the sunshine and let the kids run around and play till their hearts content. They have healthy kids meals and cater for so many dietary options, you will be sure to find one… or ten, things on the menu that tickle your fancy. It really is just a beautiful space to sit and take some time out. On the way out don't forget to visit the book store!
North Terrace, Adelaide
---

Peter Rabbit
I mean, can we talk about kids / adults totally re-living-their-childhood-wonderland?! This is it. As soon as you walk in you're immediately transported, it is such a beautiful space with plenty of room for the kids in the courtyard. The outdoor space incorporates a lovely garden for kids to run around in (both fenced and under the shade in summer or with outdoor heating in the winter). Oh, and they grow and source organic produce to ensure that what you and your babes are eating, is nourishing goodness. Need we say more? Hop to it, it's the ultimate. You can thank us later.
234-244 Hindley St, Adelaide
---
Gilbert Street Hotel
OK so when it comes to places to eat with kids in Adelaide, often what we're looking for is a beer garden with enough room for the kids to make a bit of noise and not bother anyone. Well, that's what you'll find at the Gilbert Street Hotel where you can enjoy the sunshine in the hotel's grassed beer garden out the back with room aplenty for kids to muck around, which is what they love to do! There are high chairs available for babies, as well as toys and games like Jenga to keep the children occupied and iPad-free. WINNING!
88 Gilbert Street, Adelaide
---
Best Child Friendly Restaurants Adelaide West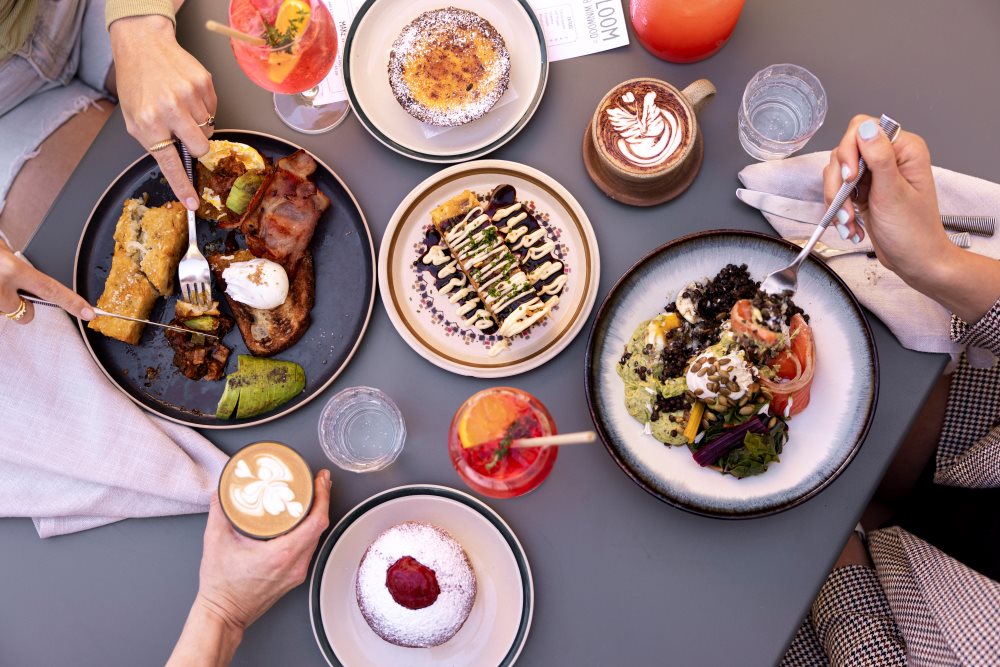 Bloom
We just LOVE the vibe of Bloom in Thebarton! We stumbled across this intensely CHIC location one evening on the way to an event at the nearby Entertainment Centre and were immediately drawn to the effortlessly cool vibe and decor of the cafe and function space and vowed to return for a visit. In what used to be an old tram barn, the team at Bloom have created a spacious, welcoming eatery with too-cool-to-be-true interior and a lush green garden playground outside – perfect for dining with kiddos – you can even sprawl out on the lawns with a picnic rug! The only time the grassy area isn't available is if a daytime function has booked out the space, so it can be wise to check ahead! Open 7am-4pm Monday – Friday and 8am-4pm Saturday & Sunday, this is a place for a morning pick-me-up, brunch or a late lunch, and you can still get the kiddos to bed on time!

38 Winwood Street, Thebarton
---
Beach Bum Brighton
OK, if we're being honest, we didn't know that Japanese, Hawaiian & Mexican fusion was even a THING, but we are SO glad it is because not only is Beach Bum in Brighton very deserving of its place on a list of best child friendly restaurants Adelaide has to offer, but kids also eat free Sunday lunch and dinner (one free meal per main meal purchased for under 12s) and that's precisely the amount of money we like to spend on a kids meal! I promise you that you haven't lived until you've sampled a Hawaiian style curry!
406 Brighton Road, Hove
---

SeaSalt Society
To be honest, you had us at the yellow and white striped umbrellas. You really can't go wrong for beachside dining with the kids in Adelaide at SeaSalt Society. The food is exceptional and the ambiance even better. Soak in the buzzing atmosphere at Henley in super cool surrounds, and please do us a favour and order the Singapore Chilli Fish Wings because they are next level amazing! If you're looking for somewhere child friendly to eat in Adelaide's West… add SeaSalt to your list! And they do takeaway so if you prefer to let the kids run wild on the beach while you sit back and feast, then that's an option too!
Beachfront, 269 Seaview Rd, Henley Beach
---

Joe's Henley
Joe's is more than just a Henley institution, it is a part of the community and the beach! Literally! Take your family to Joes's and you'll enjoy a great coffee, breakfast or lunch on the shore of Henley Beach, with great staff and a sandy beachfront as far as the eye can see. Couldn't be better. The vibe is relaxed and perfect for eating with the kids in tow, walk-ins are always welcome and they're not only child friendly, they're dog friendly too! Any eatery that reserves a seat for man's best friend is OK by us! If you want to sit by the sea, munch on something delicious, maybe even enjoy a sneaky cocktail, then Joe's is the perfect sunny spot for your family dining.
The Esplanade, Henley Beach
---

CARŌCLUB
My Kitchen Rules contestants Tim and Kyle have teamed up with their best mate and head chef Kain (formerly Bread & Bone, Street, NOMA) to bring you CARŌCLUB. And if you're thinking something sounds familiar here, that's probably because this is the crew behind one of Adelaide's fave food trucks of the same name. That's right, we're talking CARŌclub signature fried chicken, bad-ass burgers and all round delicious dishes with a little bit of Latin flair, now with a home of its own within Bowden Cellars at Plant 3 in Bowden. Dine in 5 days a week (plenty of turning circle room for a pram right there!) and enjoy a cracking kids menu and one of the best burgers in town. Walk-ins only, no need to book, just show up with your little people and big appetites! 

Bowden Cellars, Plant 3 Bowden, Red Shed Lane, Bowden
---

Oceanique
A firm fave in the west for eating out with kids in Adelaide! A huge expanse of lawn and beach for the little people to play on (and away from the road which is good for the blood pressure!), a top notch kids menu, on point service aaaand… let's just say the food for the grown ups at this beachfront hot spot is not to be missed. Ticking all the boxes for family friendly dining in Adelaide.
9 Barcoo Road, West Beach
---

Estia
This is family beachside dining at its best. With the popular Henley Square water fountain feature (aka kids splash zone) mere metres away, the kids can play outside in the water whilst you wait for your meal. And WHAT a meal it will be! Estia specialises in sharing mezze food and its traditional Greek menu is to die for! Could somebody pass the skordalia?
225 Seaview Road, Henley Beach
---
ZEEA'S
Tony & Marks eatery, Zeea's, is all about the experience: which is built on strong family values and top-notch customer service. Zeea's is a great family and child friendly option in Adelaide, and somewhere that you immediately feel happy upon arrival. Their food is so delicious and they have a strong focus on locally sourced and traditional recipes. The menu is filled to the brim with so many options to cater for all dietary requirements, plus a kids menu with nutritious choices. This will fast become a family favourite that you return to again and again and again. They also have a second location if you're eating out in the East, on Portrush Road in Glenunga – handy!
Cnr South Road & Ashwin Parade, Torrensville
---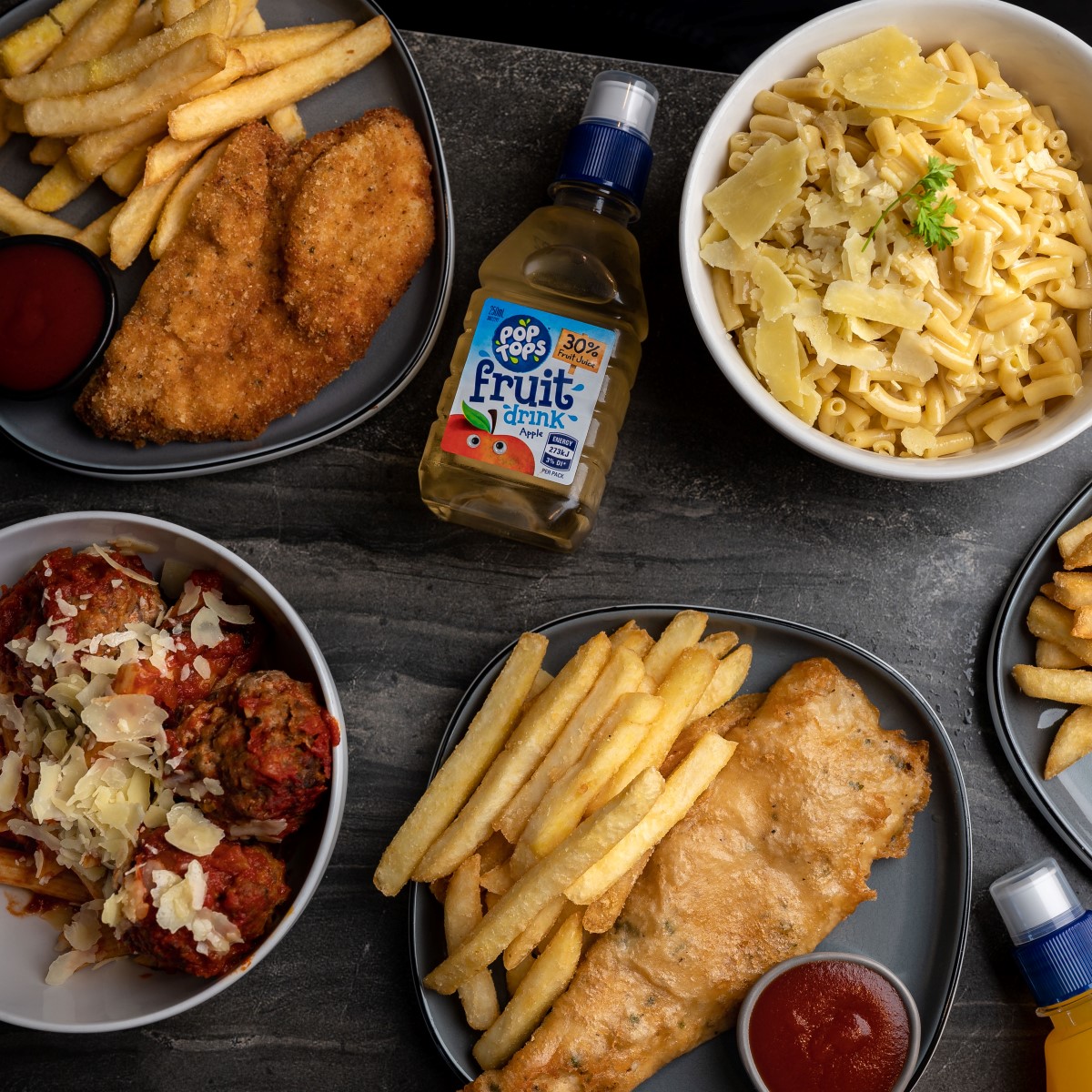 Schnithouse
Discover the perfect family-friendly dining spot at Schnithouse restaurant! With a diverse kids menu that caters to even the pickiest eaters, your little ones are sure to find something they love. From classic favourites like schnitzel and chips to sliders and mac and cheese, meals are officially family-friendly and kid-approved. And for those with dietary preferences, the gluten-free schnitzel option guarantees no one feels left out.
Each kids' meal includes a drink and an ice cream, ensuring happy and satisfied tummies. Parents can also relax in the welcoming ambiance while kids burn off some energy in the dedicated playgrounds at the Hilton and Golden Grove locations.
Bring the whole family for an easy night-out and make use of the fantastic 'Kids Eat Free' offer at the Golden Grove restaurant between 3-7 pm, Monday to Thursday.
Schnithouse promises delicious dishes and a vibrant atmosphere for a memorable meal out with your whole crew.
Hilton | Golden Grove | Aston Hills | O'Halloran Hill
---
Best Child Friendly Restaurants Adelaide South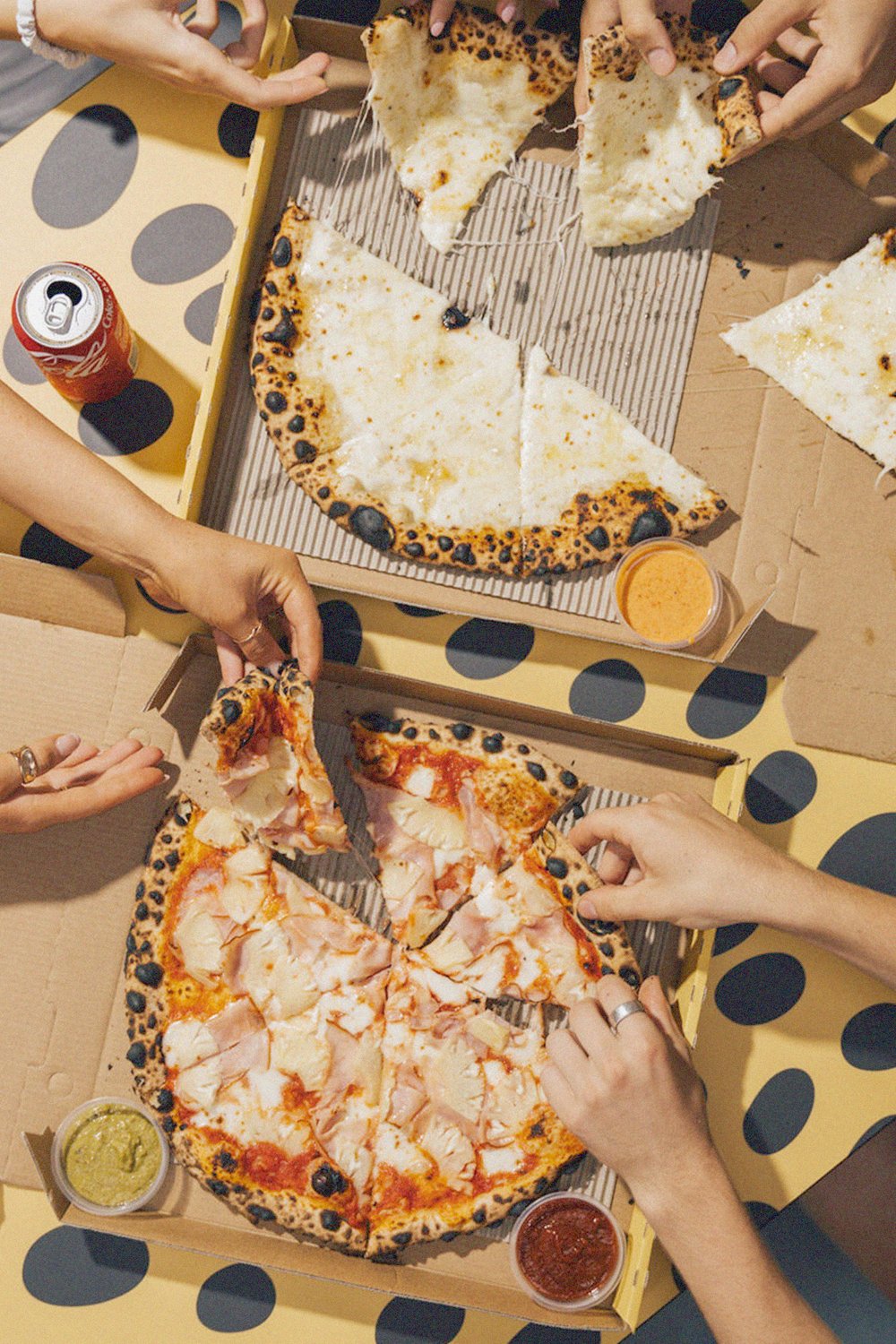 One Sneaky Cheetah
One Sneaky Cheetah have spent years making delicious pizza. They know how to do it right. They know how to make it fast (we're talking ovens hot enough to cook a pizza in under 90 seconds). With a roaring fire, locally hunted ingredients, and a passion to deliver a feast fit for a beast. Dine-in or takeaway, this pizzeria across two locations, one in Adelaide's south and the other one all the way across town in the north, will not disappoint. Walk-ins only, no need to book, fired up and ready from 5pm Sunday-Friday, 12pm Saturdays. 
971 South Rd, Melrose Park | 243 South Rd, Ridleyton
---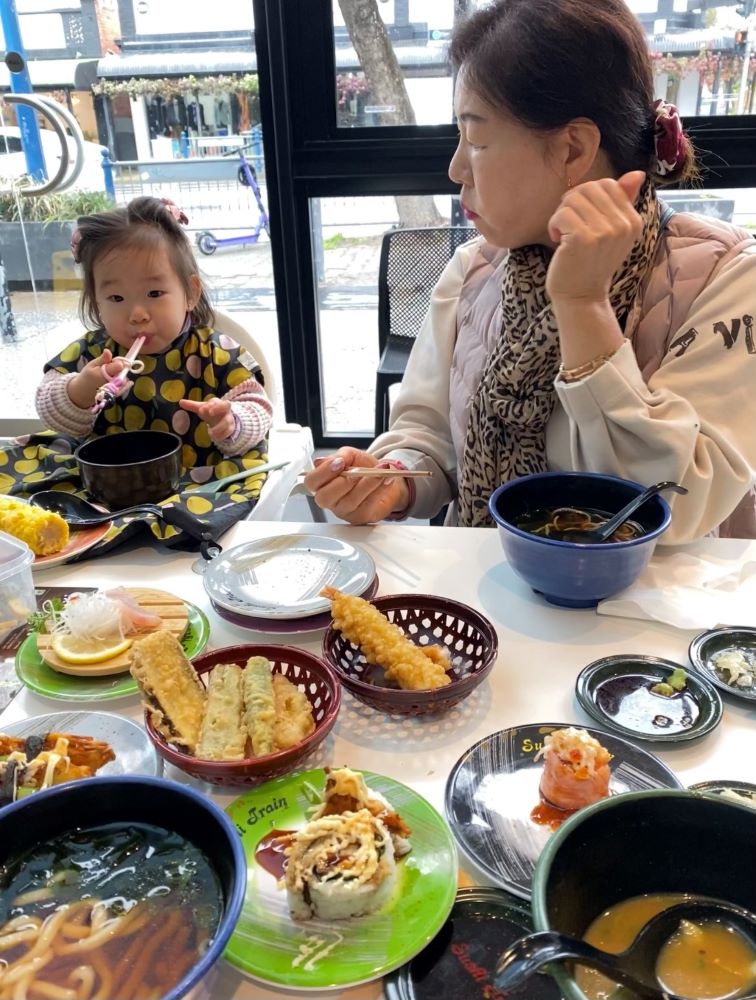 Sushi Train Unley
Choo choo choose the Sushi Train Unley for your next meal out with the kiddos, and you'll experience the future of dining when you're served by a sushi robot waiter! This is the ultimate novelty for the kids who will love receiving their freshly made meal straight from a sushi serving robot with a smile. 
The Sushi Train Unley offers a newly expanded dining room, now boasting 8 additional tables, perfect for families seeking a comfortable and spacious setting. The Sushi Train team understands the importance of accommodating their littlest guests, and that's why they've carved out room for highchairs and prams, ensuring a hassle-free dining experience for parents and their bundles of joy. 
Kids will love the special kids-only meal deals (served in a train!), while families can also enjoy VIP membership that offers discounts as well as stamp cards for return visits. Receive a token with every third meal for your kiddos to use in the toy machine where they'll win a tiny treasure to take home!  
With plenty of gluten-free options and thoughtfully curated vegetarian dishes there's a dining adventure that caters to every palate and every member of the fam. From delicious sushi rolls to mouthwatering sashimi, every bite is a taste of Japan's finest flavours. 
Unley Metro, Hyde Park
---

TGI Fridays at Westfield Marion
Get ready for meals and deals at TGI Fridays, on level 2 in Westfield Marion's outside dining precinct. It's the ultimate spot to enjoy a bite to eat, whether your tiny tots are picky eaters or adventurous foodies, there's something to satisfy every tummy. 
From Monday to Thursday, your kiddos eat absolutely free when you order any adult main meal. TGI Fridays is serving up a menu full of tasty dishes that you and your little foodies will love. Your youngsters can pick from the awesome Stars or Stripes menu and enjoy a delicious kids' main course, on the house. Just a quick heads-up, drinks, sides, and desserts aren't part of the deal – only the wholesome stuff for your fam.
TGI Fridays also goes the extra mile by including a bonus activity booklet for your kids. While you enjoy your meal, your children can stay engaged and entertained with fun activities, colouring pages, word searches and more. It's a win-win – delicious food for you and a fun dining experience for the kids.
Westfield Marion, Oaklands Park
---

Grill'd at Westfield Marion
Grill'd, located on level 2 of Westfield Marion, offers another fantastic opportunity for a family dining treat. Take a break from cooking and head over to Grill'd Marion for a midweek feast that the whole family can enjoy. Every Tuesday and Wednesday evening, kids eat free with any mains burger purchase.
Indulge in Grill'd's mouth watering selection of burgers while your kids enjoy a free Mini Me Pack and apple juice. With the added convenience of Westfield's central location, it's the ideal spot for a stress-free family dinner.
Plus, you can feel good knowing Grill'd burgers are filled with fresh and 100% natural ingredients, with zero artificial colours, flavours or preservatives. Your taste buds will thank you!
Westfield Marion, Oaklands Park
---

Local Kitchen Co. Parkside
This is the second location for the Local Kitchen Co. This spacious Café is a great space to enjoy a coffee and a babycino, and a light meal to dine in or take away! Beyond their much loved pre-made meals, they have a café section that serves aromatic coffee, beautiful salads, and mouthwatering house-made pies and sandwiches.
Their commitment to a no-menu philosophy means the café keeps things fresh and exciting by continually evolving its menu, ensuring an interesting and unexpected culinary experience with each visit. Whether you're a meat eater or prefer plant based fare, the café caters to all tastes, offering daily options like cheesy baked bean, BLT wraps, and butter chicken pies.
The rear-parking makes it super convenient for those juggling young kiddos!
89 Unley Road, Parkside
---

Cremorne Hotel
I'm not one to wax lyrical about a pub, but honestly the way the light hits the courtyard at the Cremorne Hotel alone makes it worth a visit. So yes, it's been architecturally redeveloped and looks amazing, but it doesn't stop there, it's also just simply a great spot to eat with kids in Adelaide, with changing daily specials, and yes the beer garden has a SUPER screen for those long summer afternoons when the cricket is on! It's got a good trendy vibe, but you won't be getting side eyed by hipsters when you walk in with your mini mess makers either.
207 Unley Road, Unley
---

The Parkside
Welcome to your new favourite pub! I mean as if the incredible wallpaper wasn't reason enough! But seriously, The Parkside is our GO-TO. It's been recently renovated and not only does it look absolutely shmick (think a cool Palm Springs vibe which is very worthy of the gram), it's also perfectly set up for families. There's a kids play area, for one, which is a game changer when eating out with kids, as we all know. The staff are also SUPER tolerant of loud littles, and it makes a real difference when you're not feeling guilty that your little people are being a bit rowdy… after all, they're kids! The kids menu is a double sided colouring sheet that comes with a set of pencils, keeping your kids busy for just long enough before their meals arrive…meals which are super delish, the perfect size for little tummies, AND come with a free sundae. Tell me this isn't going to be the next place you eat out with your kids in Adelaide! They're also always doing sweet little promos for kids like easter egg hunts and special kids Christmas activities… and they also do kids pizza making parties! Perfect-dough!
142  Glen Osmond Road, Parkside
---
Gang Gang Parkside
Holy best burger of our lives people, you have to get into Gang Gang and eat your body weight in burgers! We are a family of burger lovers, and feel pretty confident we've tried pretty much every high profile burger you can get in Adelaide. I cannot confirm that statement with receipts but look, we've had a lot of burgers. After burgers at Gang Gang in Parkside we had a resounding "THIS IS THE BEST BURGER WE'VE HAD" from the entire family – which is a pretty big call considering usually my kids will disagree just to annoy me. Notable mention to the super cool Palm Springs vibe interior (which is clearly my fave aesthetic), it's so light and bright and full of indoor greenery. It's a small space (so make sure you book ahead – they have a very quick and easy facebook booking system) but oh so cool, and the little courtyard out the back has summer cocktails written all over it. The staff were absolutely fantastic with the kids, even making off-menu kids burgers for them and the house made lemonade is ace. Make sure to check out the hilarious celeb inspired burger names… I had the Lana Dill Rey chicken burger – can confirm… we'll be back! This is officially our new fav place to eat with the kids in the inner South of Adelaide and we'll happily buy a t-shirt that says so!
69 Unley Road, Parkside
---

The Unley Rooftop
OK the inner South is giving us a WEALTH of great places to eat with kids in Adelaide, and that's probably because the surrounding suburbs are FILLED with families, and the local restaurants and cafes need to cater to the market if they're going to keep up! The Unley Rooftop definitely belongs on the list of best child friendly restaurants Adelaide has to offer. It's at its best when you go RIGHT on opening at 5:30pm and hit the balcony on the rooftop (adorned with festoon lights, because…of course). It's often really quiet at this time and the kids can roll around on the grass carpet accordingly if that's their thing. We love the rooftop space, and they do great burgers and interesting schnitzel specials. Always a good playlist pumping, kids are given pencils and colouring sheets and the mosaic tabletops are a point of interest for the little people too.
27 Unley Road, Parkside
---

Cafe Paparazzi
The team at self proclaimed Adelaide kid-friendly restaurant, Cafe Paparazzi, sure do know the meaning of a family friendly environment. Their menu is next level with clean eats, homemade meals and a kids menu that your little people will love. They have high chairs in abundance and we need to take a moment to stop and talk about their kids parties, aka kids PIZZA MAKING parties. What a cool, interactive and educational birthday idea… can the adults join in too?!
291 Unley Rd, Malvern
---

The Pantry on Egmont
We are very much not kidding when we say that the food at The Pantry is NEXT. LEVEL. And don't even get us started on the quirky interior with it's vintage diner furnishings and retro wallpaper. This place is an absolute vibe. But its no use being a vibe if your food and your coffee isn't up to scratch, and as luck would have it, that's where The Pantry eclipse all expectations. The Chef at The Pantry is not playing around. They legit serve the best toastie you'll ever have in your life, and their baked-fresh muffins…to die for. Let's just say if I was asked to nominate a last meal, it would probably be from The Pantry. They always ALWAYS have awesome specials going if you keep an eye on their social media, they are also committed to supporting local artists by displaying their work, and they take the war on waste seriously; so it's not just good food at The Pantry, it's good karma too. This is definitely one to hit up with your kids in tow, they're a family business and always welcoming of little people, as evidenced by their kids menu which has a good mix of parent-approved good for your taste buds and good for your body dishes that the kids will love!
2 Egmont Tce, Hawthorn
---
---

Nature's Providore
A super chill, family friendly vibe, Nature's Providore is the perfect weekend family break spot, or mid-week-catch-up-with-your-girlfriends-and-their-bubs spot. It's spacious, has a designated indoor and outdoor play area for the kids – including a wall to draw with chalk and loads of toys. And we need to talk about the food, so nourishing, plentiful and tasty… you will want to keep coming back again and again.
88 Duthy St, Malvern
---
Dear Daisy
This happy li'l corner shop cafe in Forestville is a top spot for morning coffees and daytime eats, open before school drop off and closing just in time for picking up your little noisemakers! If you're looking to get our with your preschooler or bub in tow (or school aged kiddies on the weekend), this is a great suburban secret – and offers plenty of Vegetarian, Vegan and GF-friendly options too! Don't be deceived by its simple corner cafe vibe, the food they dish out at Dear Daisy is nothing short of delish gourmet!
66 Leah Street, Forestville
---

Our Boy Roy
Our Boy Roy, sister cafe to Semaphore's High Tide Cafe, now occupies what used to be Rise and Grind on East Avenue is Clarence Park.
Bright fresh interiors and exteriors give the space a welcome update. The outdoor space at the back makes it perfect for the young and the active kiddos to stretch their legs mid meal.
Specialising in panini and sandwiches, they also serve up the usual breakfast and brunch fare. Then there's the deli section offering freshly sliced meats, cheese, eggs, bread and much more.
Take out is also available for those that want to take theirs to-go whether that's home, or up the road to the fully fenced playground on Byron Rd.
114 East Ave, Clarence Park
---

Belair Hotel
We get it, usually the word 'pub' and 'kids' don't go hand-in-hand. Enter: Belair Hotel to change your way of thinking. This pub is soooo kid friendly that anyone would think it was designed around kids. They have an awesome kids menu with healthy menu items. A super fun kids playground – to run off some of that endless energy and a kids chill out zone for when said energy has been run off – it's filled with beanbags, toys and games all whilst being in a position where you can keep a watchful eye. Nuff said.
141 Main Rd, Blackwood
---

Pizza Teca
Pizzateca is the bees knees and one of the first restaurants that immediately came to mind when we began compiling our list of the best child friendly restaurants Adelaide has to offer. If you haven't been there yet, you're in for a real treat and we're kind of jealous you get to have that first time experience. Pizzateca is all. about. family. It's run by the sweetest, warmest family you will ever meet, all the staff there are so inviting, accommodating and lovely and the food is next level; you'll feel like you're eating at Nonna's house. There is so much room for your tiny tots to run around and don't worry about them making noise, the more noise, the better, it adds to the atmosphere. And FYI, their Spritz's and Tiramisu are a must for the mamas and the papas.
319 Chalk Hill Rd, McLaren Vale
---

Victory Hotel
First and foremost, the Victory Hotel has a seasonal kids menu that is a cut above your usual nugget and chips kiddy meal! So many options for little mains, and all absolutely delicious using as much local, seasonal produce as they can! The focus on good food here is absolutely key, but the hotel is also absolutely set up for family dining and eating with tots in tow, set on a grassy hill with spectacular views of the surrounding vineyard and coast. We love the grassy area outside where kids can run free after they've finished their mini Victory Burger. A VICTORY for all involved.
Old Sellicks Hill Road, Sellicks Hill
---

Pearl at Aldinga
Three words. House. Spiced. Fries. Oh my, oh my, this is what dreams are made of. Fries aside, cute seaside Aldinga eatery, Pearl, is on the door step of the beach, so it makes sense they specialise in seafood. And they do not disappoint. Plenty of room for kiddos to roam while parentals relax with a meal too, and that's basically our fave thing to do…and you can't beat that view! We also love how Pearl is so aware of the environmental footprint of their business, and are continually challenging themselves to minimise it – a happy world for our kiddos to inherit! Cheers to that!
53 Lower Esplanade, Aldinga Beach
---
Maxwell's Grocery
Fresh, organic and local produce. Cold pressed juice, organic coffee, raw desserts, and amazing burgers. Need we say more? Maxwell's has the community feel of popping in on your best mates who also happen to be running a top notch cafe, and every meal there feels like visiting family. A great place for a bite with the kiddos when you're on the coast and to stock up on your pantry yummies too!
206 Port Rd, Aldinga
---

Flying Fish Cafe
When your address has "The Foreshore" in it, you know the view is going to be a cracker, and it doesn't get much better than beachfront dining at the magnificent Horseshoe Bay in Port Elliot. Idyllic is an understatement. The Flying Fish Cafe is basically a coastal icon, if you're going to head out to eat with your family on the coast of South Australia then you have to visit the Flying Fish Cafe at least once… and we promise after you've been there once, you're gonna want to go back again and again. The view is unbeatable and you have to try the Flying Fish gourmet fish and chips served in their signature cone – people have been returning to the cafe even just for this for over a decade! The full cafe menu is available as a takeaway option as well, with public seating areas  available both in front of the cafe and also in the adjacent park and playground, so you can sit and eat while your kids play if you prefer!
1 The Foreshore, Port Elliott
---
Valley of Yore
Specialty coffee, Fleurieu food and good things… all in one of our favourite pockets of the planet! Kids (and dogs!) are welcome at this special little coffee shop where you'll not only find locally made food and top notch coffee in a family friendly environment, but also a beautiful selection of curated slow fashion items and homewares. Ticking all the boxes! Valley of Yore shuts at 3pm each day, so perfect if you're looking for a breakfast or lunch drop-in spot in Myponga with the fambam!
46 Main S Rd, Myponga
---
Best Child Friendly Restaurants Adelaide North

The Gully Public House and Garden
Well this place is just an instagrammers dream, first up! But, more importantly, it also ticks all the boxes when we're looking at the child friendly restaurants Adelaide has up its sneaky sleeve. Not only do these guys offer some incredible school holiday programs (think kids cooking classes and the occasional petting zoo – not kidding!) but they're also always putting up new limited time only specials on their social media (kids eat free anyone?), so make so to check in! With incredible pizza and out of this world milkshakes, this is a kids paradise, and parents will just love sitting on the beautiful deck in the beer garden and kicking back.
1349 North East Road, Tea Tree Gully
---

Pippo North Adelaide
At Pippo North Adelaide, seasonal produce meets refined honest fare. Food meets family and good taste is savoured in unruffled surrounds. Spacious, with plenty of room for kids, you have a choice between inside and outdoor seating, which is perfect because lord knows we sometimes just need the option to move their loud little voices outside!! One of the big draw cards here (apart from the amazing food and stellar coffee!) is the room to move. You won't feel like you're on top of each other if you have a pram and a highchair and that is a win in our books! Try the toasted banana bread with maple butter – just too good!
67 O'Connell Street, North Adelaide
---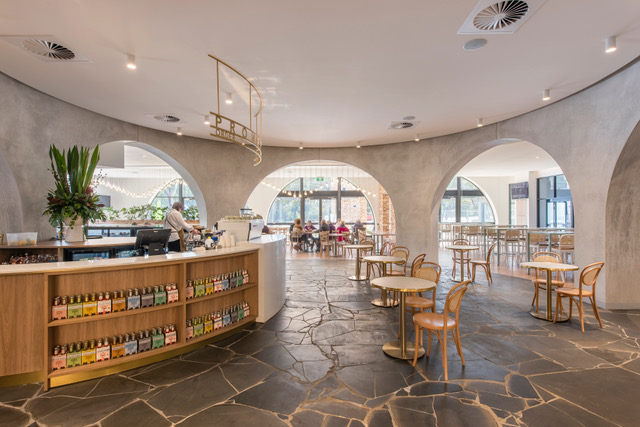 Rezz Hotel
The Rezz hotel offers the perfect kid zone in their cafe area which is just the spot for parents to relax while their kids play! The Kid Zone is broken into two areas, one with arcade games for bigger kids, as well as the adjacent custom build soft playground for the littles! The hotel also offers a full 'little people's menu' which includes a mini drink and ice cream with their fave topping! 
20 Hamilton Terrace, Newton
---

The Village Tavern Golden Grove
The Village Tavern is newly renovated and offers great outdoor and indoor areas for you to meet with family and friends. Whether it is a catch up over coffee and cake, bistro dining or relaxing with mates after work, there is something for everyone here! They have an indoor playground for the kids and alfresco dining options in the beer garden. The atmosphere is friendly and the food is spot on! Definitely a deserving spot on the list of Adelaide's best family friendly places to eat!
The Grove Way, Golden Grove
---

Tony Tomatoes
We know Italian culture is all about family and so rest assured you'll find nothing but a family friendly feeling here. Large table tops so the kids can colour in / play with toys at the table while they wait. A fun, loud, vibrant atmosphere. Delicious, fresh, sharing size portions of Italian food including kids food and pizza. And we all know that kids and pizza go together like movies and popcorn. And we're not talking run of the mill pizza, we're talking your-tastebuds-won't-know-what's-hit-them-kind-of-delicious. This certainly makes the list as one of the best child friendly restaurants Adelaide has to offer.
155-157 O'Connell St, North Adelaide
---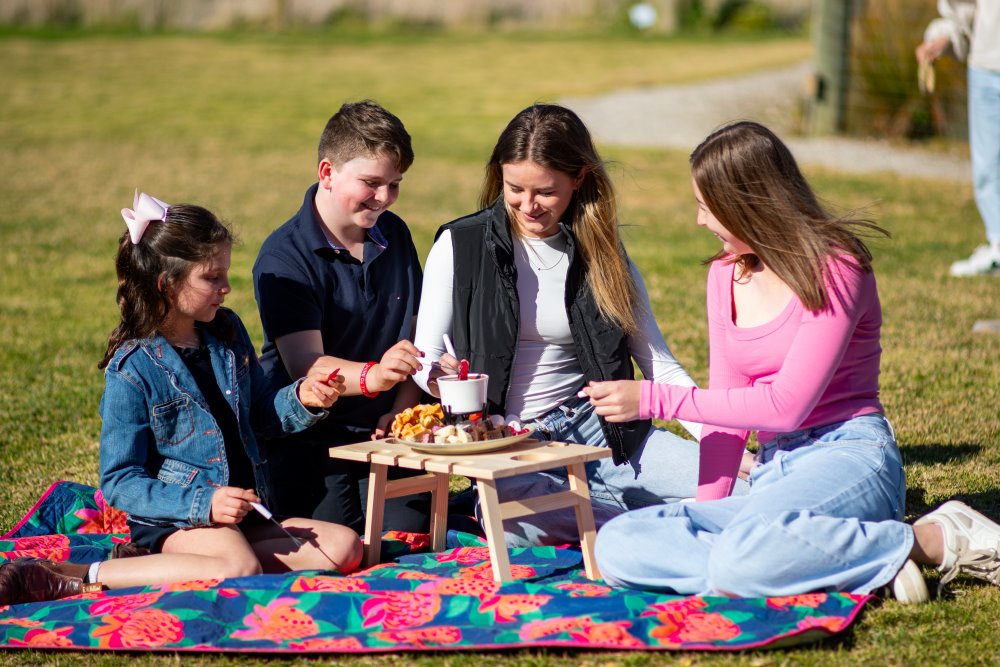 Barossa Valley Chocolate Company
Good times and happy smiles are on the menu at the Barossa Valley Chocolate Company, located in the heart of picturesque Tanunda. 
In what could be Adelaide's best kept secret in the beautiful Barossa region, your family can enjoy a delicious lunch on the deck, soaking in the sweeping property and water views. Parents can indulge in a wine and chocolate pairing while the kiddos enjoy a gelati or chocolate tasting plate; with over 22 incredible house-made gelati and sorbet flavours, sweet dreams are quite literally made of these! 
The expansive property offers so much open space, it's the perfect spot for the family to grab a take away pizza and a gelati. Spend time on the beautiful grounds while the children run and play, there's even a family treasure hunt, free for children dining in the cafe, that will keep them happily engaged, giving you the chance to unwind, and take in the breathtaking view.
Chocoholics can enjoy a front-row seat to where the magic happens – watching the skilled BVCC chocolatiers at work, crafting their award-winning Belgian dark, milk, white, and ruby chocolates. Or head into the BVCC Chocolate shop which is the gateway to more than 250 chocolate wonders that are just begging to be sampled! 
64 Burings Road, Tanunda
---
Best Child Friendly Restaurants Adelaide East
KOKKO
Who doesn't love fried chicken? But we're not talking the Kentucky version here, this is the BEST Korean Fried Chicken, and believe us when we say… it is next level. If you're not ordering the citrus mayo chicken then you're not living. Kokko's is just off The Parade, and it's the brightest little bistro you ever did see; Honey Mustard Chicken is a fave with the kids, and if you like it HOT, then there's always the super spicy option – if you're not too CHICKEN (ba dum bum tssss). The concept of KOKKO's is simple, chicken and only chicken! So if you like chicken… this is the place for you. They limit the servings to 100 per day to ensure only the best quality and it's working because this is honestly the best friend chicken in Adelaide. Can we say chicken a few more times? CHICKEN!
1-1 Margaret Street, Norwood
---
MR NICK'S KITCHEN @ ADELAIDE'S FINEST SUPERMARKETS
Mr Nick's is part of Adelaide's finest supermarkets and you can find their two locations at Pasadena Foodland as well as the always-a-pleasure-to-visit Frewville Foodland. Both locations have such a great atmosphere and with their selection of amazing food, great coffee and kid friendly atmosphere, we're stopping in for a bite to eat or a cuppa even when we don't need to do our grocery shopping. This is child friendly dining done right!
20 Fiveash Dr, Pasadena | 177 Glen Osmond Rd, Frewville
---

Velo Precinct
Apart from the fact that it's a gorgeous building in glorious surroundings, Velo Precinct is an incredibly spacious and beautiful space with a designated children specific custom playground: Spokey Dokey. It also has an outdoor park area for the older kids. And as for their menu; it's a healthy, kid friendly menu that will keep yours and your buns tummies satisfied. And they offer kids parties too. I mean, these guys are all about the kids and we love it.
140 Fullarton Rd, Rose Park
---

The Marryatville Hotel
Ok so the Marryatville Hotel has a playground. Three slides! Climbing tunnels! Outdoor games! If that's not a win for parents everywhere, we don't know what is. There are also video games set up inside for the older kiddos, and a solid kids menu on offer.
If that's not enough, they have a soft serve machine where kids can add their own toppings and sprinkles to make their own dessert and that ticks off just about every box there is when it comes to the best kid friendly restaurants Adelaide has to offer!
Good to know for the adults: their menu features seasonal South Australian produce and traditional pub fare meet modern multicultural flare across lunch and dinner. Their wine list features many local wine makers. Don't like wine? They have a delicious cocktail list and many local beers on tap.
Sit back and relax, while the children play!
239 Kensington Road, Marryatville
---

Beerenberg Farm Cafe
Families are able to enjoy fresh food and drink in the Beerenberg Farm Cafe… what's more, is that they can take the opportunity to take part in tastings, cooking demonstrations and foodie experiences!
The Farm Cafe is the perfect space to stop, relax and enjoy a great coffee and a meal. Whilst you're there, stop past Strawberry Lane with the kiddos and discover the journey of the Paech family and how Beerenberg began over 200 years ago.
The menu is full of family favourites and they use fresh, seasonal, and locally-sourced produce. You'll find everything from freshly-made sandwiches, salads and homemade pies, to delectable cakes, waffles, and pastries, served – of course – with their very own jams, relishes and sauces.
Open daily from 9am-5pm (except Christmas Day) this is the perfect Hills spot to stave off the daytime hungries, take in the rich history of the Beerenberg story…and buy some jam to take home, obviously. There's even an in-house ice creamery, The Dairy! YES PLEASE!
Mount Barker Road, Hahndorf
---

The Scenic Hotel
Perched high in the clouds, atop the hallowed summit of Norton, the newest jewel in then Adelaide Hills' crown offers kid friendly dining at its finest. With sweeping views of the city, a crafty wine list, glorious food and good tunes, The Scenic Hotel is an Adelaide 'must-go', and oh so family friendly. Top notch, better-than-usual pub fare with a hint of gourmet and plenty of room for the kiddos to roam free! Could we ask for more?
Norton Summit, Adelaide Hills
---

LOT. 100
I mean just look at this place, would ya? All that grass and open space is calling for your family! Sit back, relax and enjoy the pace that is LOT.100 in the courtyard. The courtyard shared lunch of antipasto, wood oven pizzas, sides, a dish of the day from the kitchen and dessert for groups over 4 people is… all the things! Think great South Australian produce with an Italian flair, this is the perfect spot to celebrate the seasons, a birthday or just have family lunch. The kitchen can accommodate most dietary requirements in this menu which is great for parents who have kids with any intolerances, just make sure to mention it when placing your booking. Just 30 minutes from the CBD, 30 minutes away from the best pizza of your life! Definitely KIDDO approved, child friendly dining in Adelaide!
Chambers Road, Nairne
---

Uraidla Hotel
The Uraidla Hotel has got to be one of our absolute favourite child friendly places to eat in Adelaide. It's just that good. Don't get us started on the food for one thing, it's beyond standard pub fare, it's straight up next level amaze. And the ambiance and atmosphere of the indoor, and particularly the outdoor, dining area is perfect for families. They even have an old school swing set and slide set up in the garden, there's a chicken coop, an onsite veggie garden, incomparable views of the surrounding area and plenty of grass and outdoor games for the kids to play with. Oh, and they do the best ice cream sundae we've had pretty much ANYWHERE, ever. (Honourable mention MUST go to the Uraidla Bakery which is the adjoined building and shares the grounds… they do cracker pies, have a fun, kitschy interior and are well worth a visit with the kids too!)
1198 Greenhill Road, Uraidla
---
WE'VE FOUND THE KID FRIENDLY CAFES AND RESTAURANTS IN ADELAIDE…
…the rest is up to you!
If you can't find somewhere to eat with your kids in Adelaide on this list, then you're not trying hard enough!
But if you happen to know a contender for one of the best child friendly restaurant Adelaide has to offer, then let us know and we'll add it to the list! We're always updating this guide with new family friendly eateries that are perfect places to pop into with our poppets!