RESTAURANTS, CAFES AND PUBS WITH A PLAYGROUND, ADELAIDE
If you've eaten out with kids, you'll know it can quickly slip into the nightmare territory of loud voices, spilled drinks and drawings on napkins with mummy's lipstick. That's why, as a parent, restaurants, cafes and pubs with an indoor or outdoor playground are a god send! The kids can trot off and play to their hearts content while you order quietly and know you're not bothering other patrons who are trying to enjoy a meal in peace.
However, finding a restaurant or cafe in Adelaide with a playground can be a battle in itself! That's why we've done the hard work for you and we've compiled a comprehensive list of all the Adelaide restaurants, cafes, pubs and eateries that have a play area for the kids! You're welcome!
Updated: October 2023
We've listed all the restaurants, cafes and pubs with a playground in Adelaide, South Australia

The Hot Pot Guy
Inner-city The Hot Pot Guy has recently added an in-door playground to their much loved hot pot restaurant. The playground includes a ball pit, trampoline, a super fun twisty slide, and more! Guaranteed hours of fun here. It's never been easier than now to enjoy hot pot in peace than at The Hot Pot Guy.
151-155 Gouger St, Adelaide
---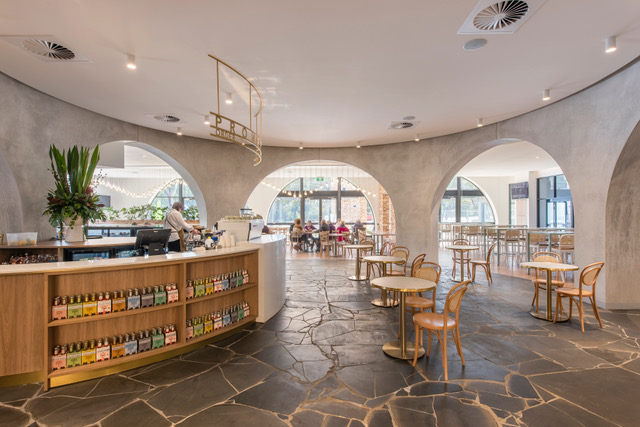 Rezz Hotel
The Rezz hotel offers the perfect kid zone in their cafe area which is just the spot for parents to relax while their kids play! The Kid Zone is broken into two areas, one with arcade games for bigger kids, as well as the adjacent custom build soft playground for the littles! The hotel also offers a full 'little people's menu' which includes a mini drink and ice cream with their fave topping!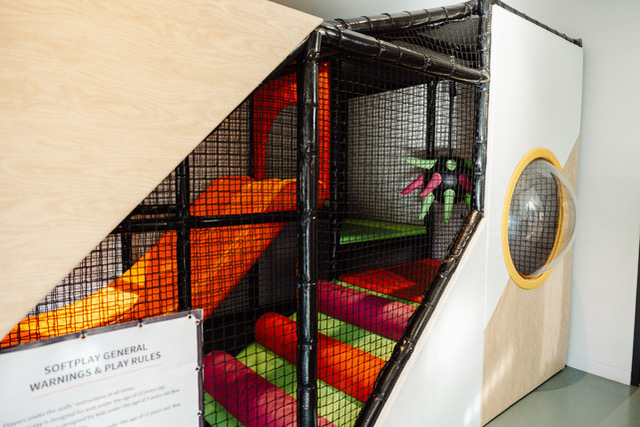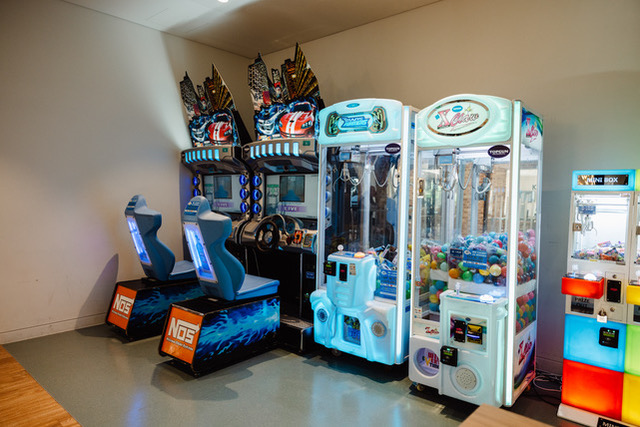 20 Hamilton Tce, Newton
---

Belair Hotel
We get it, the word 'pub' and 'kids' often don't go hand-in-hand. Enter: Belair Hotel to change your way of thinking. This pub is soooo kid friendly that anyone would think it was designed around kids, and in fact they have a whole playground and play area adjacent the restaurant area that basically is!
Yep, the Belair Hotel has a super fun kids playground – so kiddos can run off some of that endless energy, and follow it up in the kids chill-out zone for when said energy has been run off. It's filled with beanbags, toys and games all whilst being in a position where you can keep a watchful eye. Nuff said.
They've also got a whole Children's Menu so even the fussiest eaters will be sure to find something they like. And kids eat free in the Bistro on Monday nights!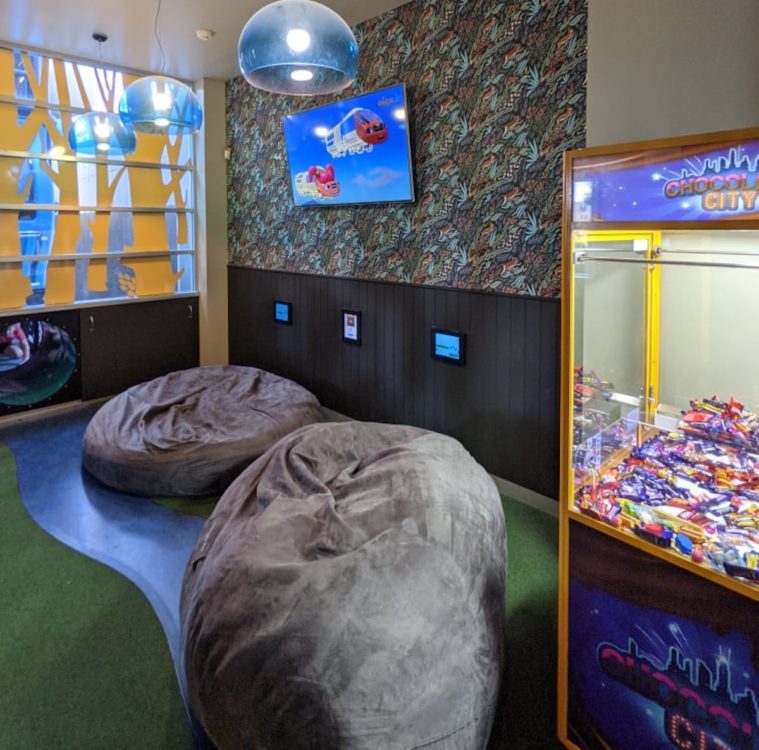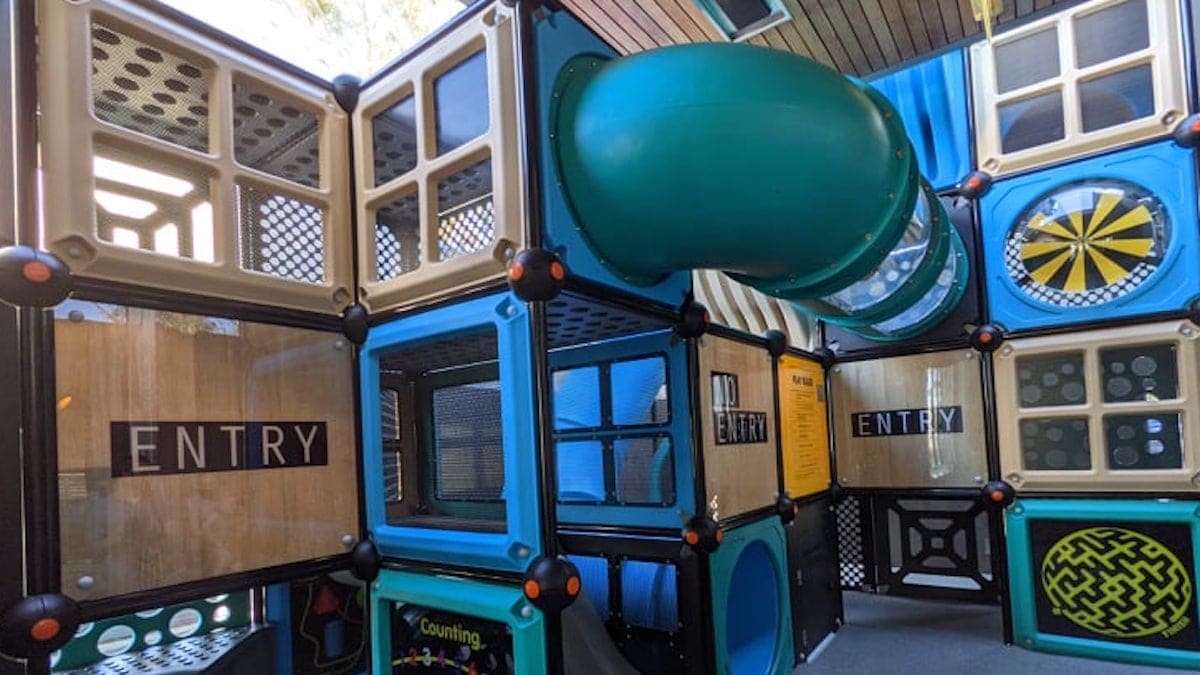 141 Main Rd, Blackwood
---

The Parkside
The Parkside is the perfect set up for families, complete with kids playground and play area. At The Parkside, you can even book to sit in the dining area that overlooks the play area (OR NOT!) so you can keep an eye and an ear on your little noisemakers.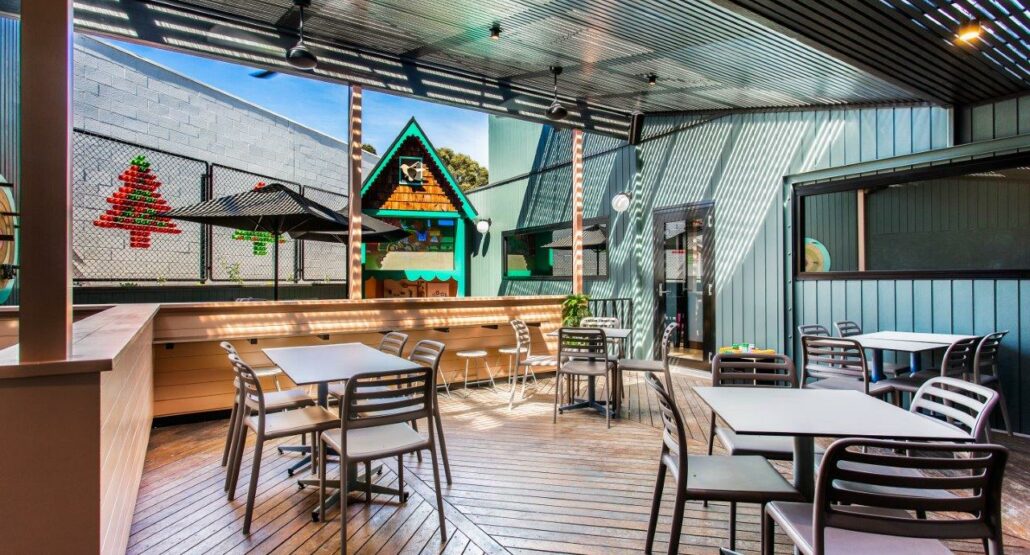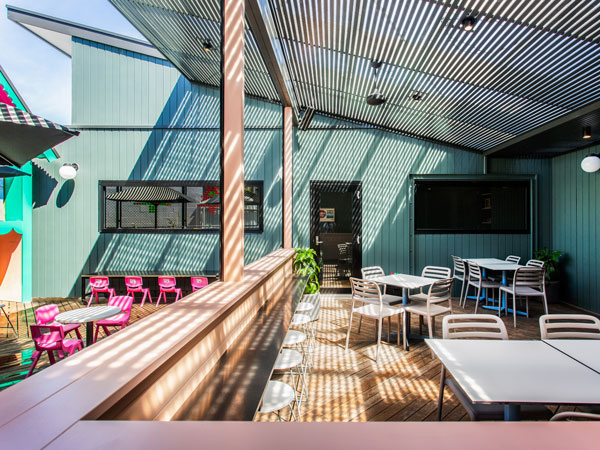 142  Glen Osmond Rd, Parkside
---

Nature's Providore
A super chill, family friendly vibe, Nature's Providore is the perfect weekend family break spot, or mid-week-catch-up-with-your-girlfriends-and-their-bubs spot. It's spacious, has a designated indoor and outdoor play area for the kids – including a wall to draw with chalk and loads of toys. And we need to talk about the food, so nourishing, plentiful and tasty… you will want to keep coming back again and again.
88 Duthy St, Malvern
---

The Village Tavern Golden Grove
The Village Tavern is newly renovated and offers great outdoor and indoor areas for you to meet with family and friends. Whether it is a catch up over coffee and cake, bistro dining or relaxing with mates after work, there is something for everyone here! The pub has an indoor playground for the kids and alfresco dining options in the beer garden. The atmosphere is friendly and the food is spot on!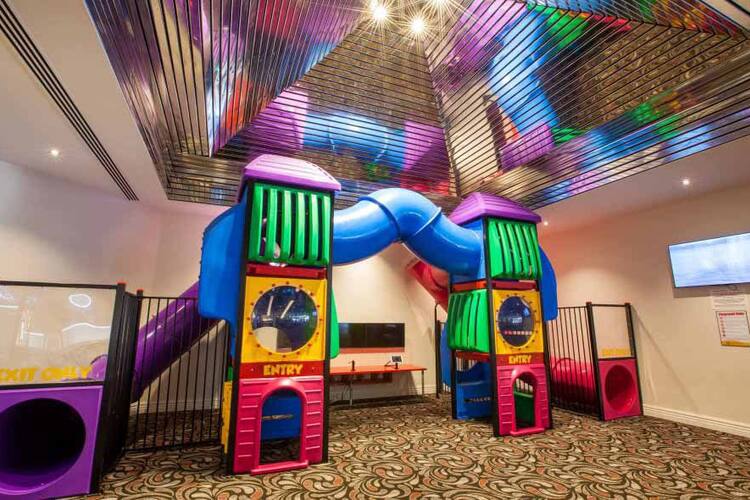 The Grove Way, Golden Grove
---

Velo Precinct
Apart from the fact that it's a gorgeous building in glorious surroundings, Velo Precinct is an incredibly spacious and beautiful space with a designated children specific custom playground: Spokey Dokey. It also has an outdoor park area for the older kids. And as for their menu; it's a healthy, kid friendly menu that will keep yours and your buns tummies satisfied. And they offer kids parties too. I mean, these guys are all about the kids and we love it.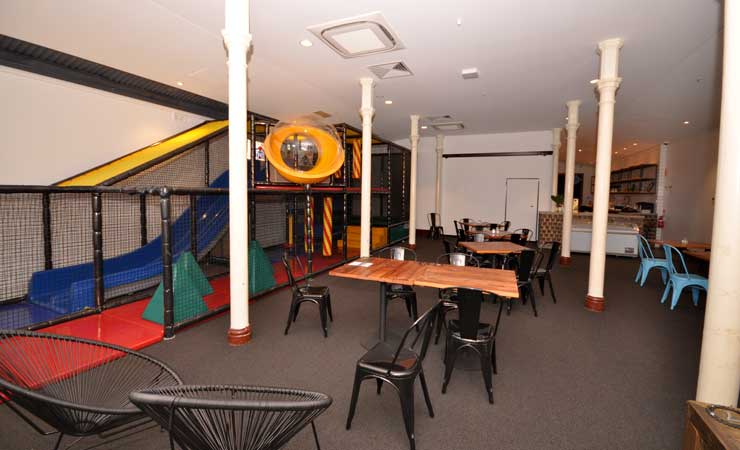 140 Fullarton Rd, Rose Park
---

The Marryatville Hotel
Ok so the Marryatville Hotel has a playground with three slides! Climbing tunnels! Outdoor games! If that's not a win for parents everywhere, we don't know what is. There are also video games set up inside for the older kiddos, and a solid kids menu on offer. If that's not enough, they have a soft serve machine where kids can add their own toppings and sprinkles to make their own dessert and that ticks off just about every box there is when it comes to the best kid friendly restaurants Adelaide has to offer!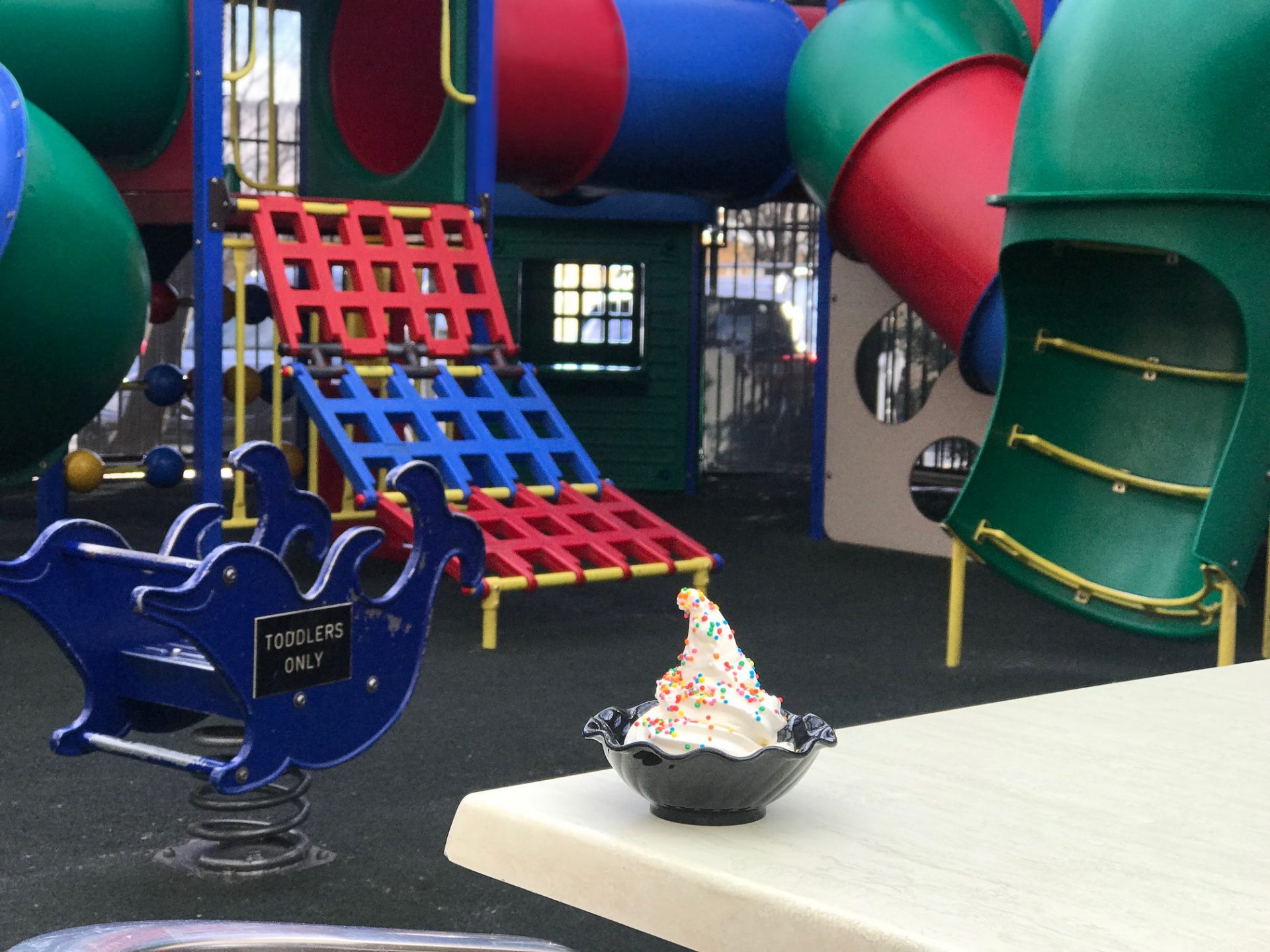 239 Kensington Rd, Marryatville
---

Schnithouse Hilton
Lots of folks are looking for an in-house playground when searching for somewhere to eat with kids in Adelaide, and as we've discovered, they can be a dime a dozen! Schnithouse at Hilton, in Adelaide's West, however, boasts a pretty fab playground in their outdoor dining area, complete with twisty twirly slide and tunnels to keep your kids busy (and not spilling water all over the table for the hundredth time) while you're waiting for dinner. You're also guaranteed an excellent schnitzel (you can even get a schnitzel on a pizza or in a burger at Schnithouse) and we all know schnitz and chips are the ultimate in kid friendly fare!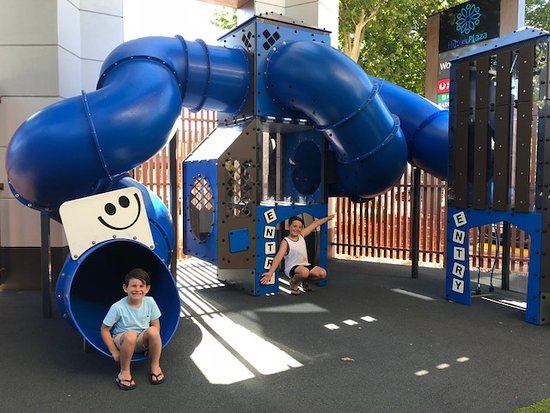 160 Sir Donald Bradman Dr, Hilton, Adelaide
---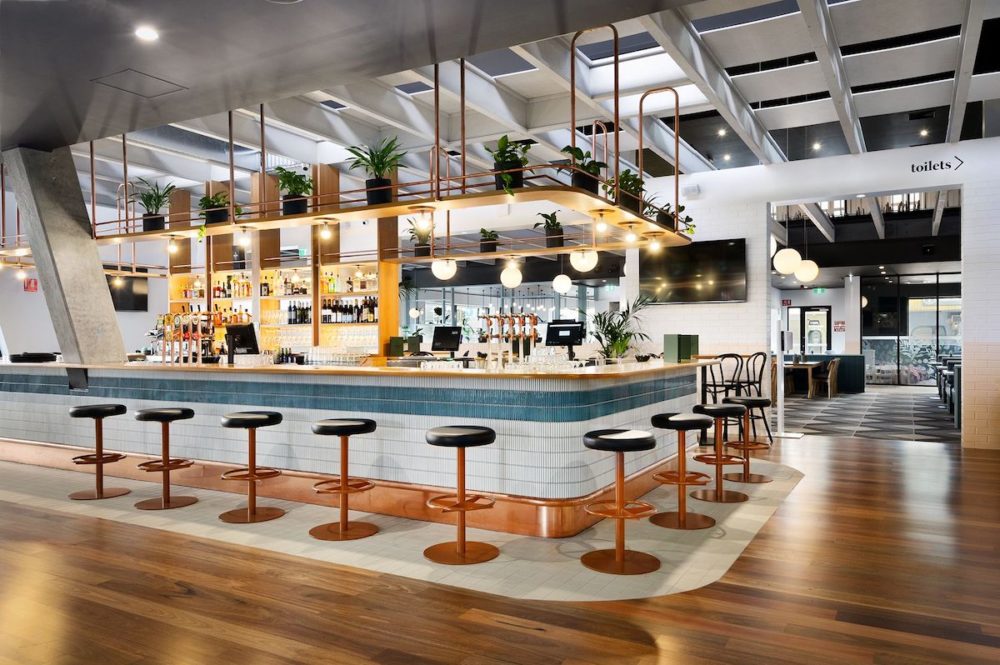 Brighton Metro Hotel
After serving the Brighton community for 175 years, Brighton Metro Hotel has had a major re-vamp! The new-look buffet, sports bar and beer garden are now open. The All You Can Eat Buffet starts from $29.95 per adult, with special prices for seniors and Kids Eat Free on Monday & Tuesday! Hoorah! They also have a fab kids room with plenty of toys and games and a couple of screens that will keep kids quiet while waiting for their dins!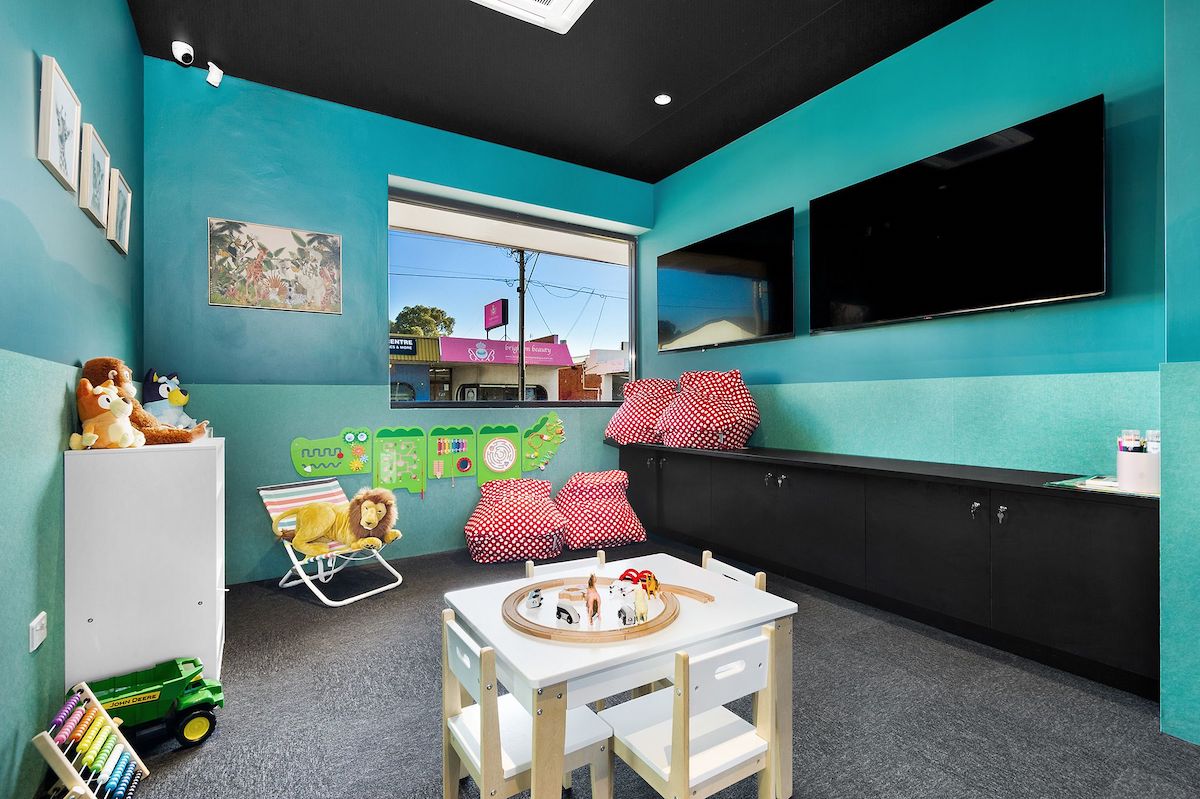 466 Brighton Rd, Brighton
---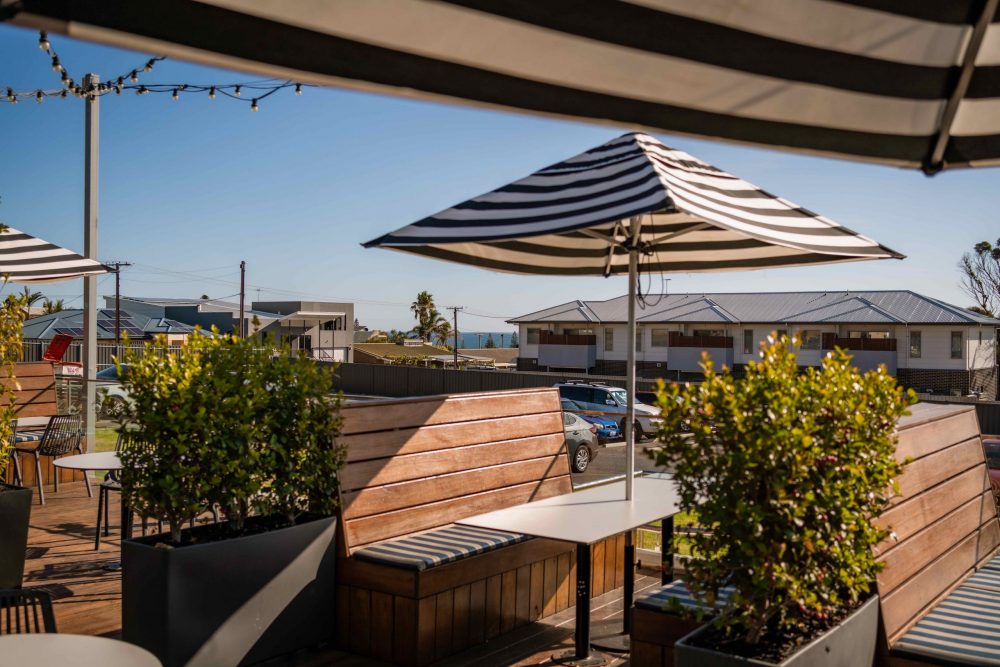 Christies Beach Hotel
Let your kids roam free in the fresh air at the Christies Beach Hotel playground while you relax and have a drink or two just a hop, skip and a jump away from the beach! It doesn't get any better than this. The Christies Beach Hotel also offers a cracker kids menu that comes with ice cream and an activity pack!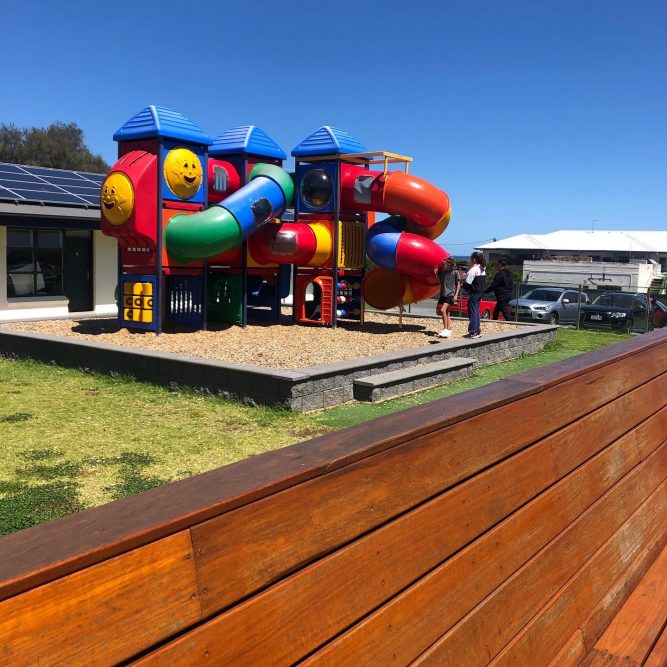 12-13 Gulfview Rd, Christies Beach
---

Highbury Hotel
Highbury Hotel is a local favourite for people of all ages – but it is particularly good for those with young children. Adjacent to their dining area in their Bistro is a bright and colourful playground. The space is perfect for 3-10 year olds to burn off some energy as you sit back and enjoy a cold beverage as you watch them through the glass.
They also have a kids menu for those 10 years and under which includes a soft drink and dessert! Plus you can order straight from your table using your phone – so no lining up with little people tugging at you the whole time.
1017 Lower North East Rd, Highbury
---

Quench Cafe
Quench Cafe is loved by parents in the North East, and is known as a safe haven for parents their little tag-alongs. The in-door playground is perfect for preschoolers and young children and will keep them busy for hours. Sit in doors or out and you're able to have eyes on the kiddos through the glass windows.
There is plenty on the menu for little ones too – their kids platter is a hit here and will refuel hungry tummies in-between playground runs.
2 Famechon Cres, Modbury North
---