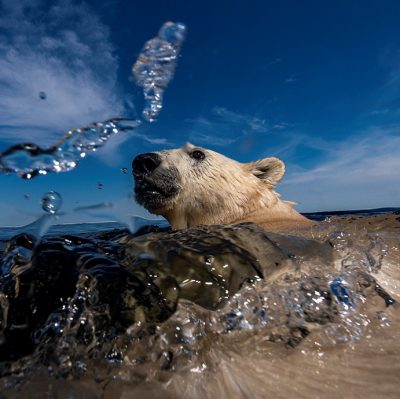 Wildlife Photographer of the Year


Love Nature? Join us for the Wildlife Photographer of the Year exhibition!
For the first time in South Australia, you can gaze through the lens of some of the world's best wildlife photographers and marvel at the beauty of our planet.
The world-renowned exhibition, on loan from the Natural History Museum in London, features exceptional images which capture fascinating animal behaviour, spectacular flora and landscapes, and the breath-taking diversity of the natural world.
Using photography's unique emotive power, the images will inspire and astound, leaving you with a deeper understanding of the issues facing nature and the actions we need to take to protect it.
Attracting over two million people annually worldwide, Wildlife Photographer of the Year is renowned not only for its compelling imagery but also for the quality of its interpretation.
Launching in 1965, today the competition receives over 50,000 entries from all over the world, highlighting its enduring appeal.
With a record-breaking number of entries from 95 countries, the judges of the fifty-seventh Wildlife Photographer of the Year have had the toughest job yet.
Every entry was judged anonymously on its creativity, originality, and technical excellence by an international panel of industry experts.
Make a day of it! While you're in your botanic garden, we encourage you take the time to explore its iconic green pathways too – they are always revitalising.
We look forward to welcoming you here soon!
Photograph: Ice bear as sea bear by © Martin Gregus, Canada/Slovakia.