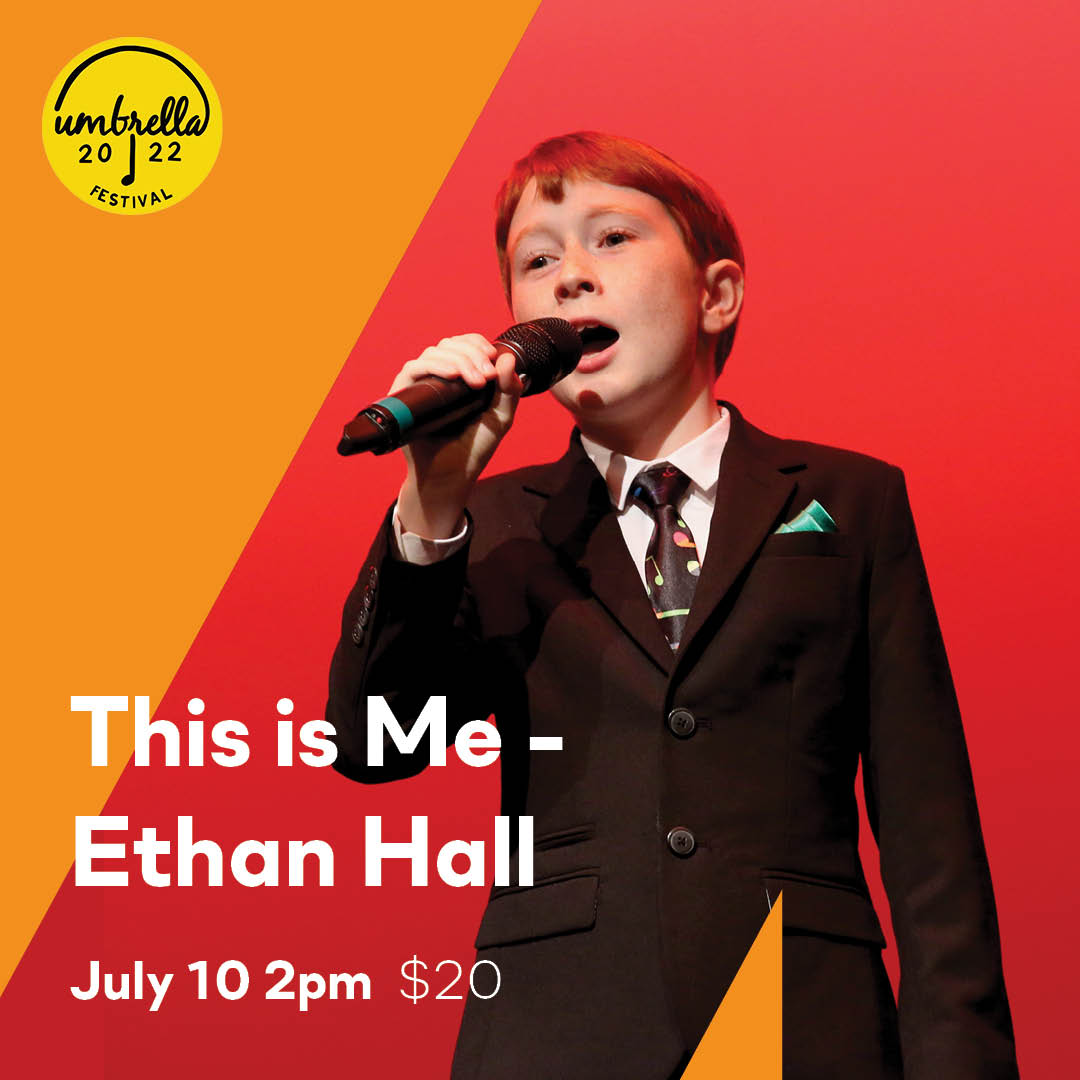 This Is Me – Ethan Hall
From stage to screen & in between. Come along & be amazed by 14-year-old boy soprano Ethan Hall who recently featured on the tv show The Voice 2022 making the top 48. This will be a beautiful afternoon of music carefully selected to describe Ethan's journey & leave you feeling happy, smiling & mesmerized. Ethan is delighted to sing his favourite songs to you and to show people that if they work hard at their goals they can reach anything they dream about. Being featured on The Voice this year has shown Ethan that dreams are possible. He promises there will be something for everyone.
Ethan was commonly known as "The Hiccups Kid" when in 2015 at the age of 7 years old, he sang the Australian National Anthem at an Adelaide Bite Baseball game with the hiccups. He was delighted this year to have been featured on The Voice where he has hopefully now added to his recognition "Ethan from the Voice" and be known for his outstanding vocal skills at such a young age.
Ethan enjoys singing many genres of music although he was featured on The Voice with the beautiful classical hymn "Pie Jesu", his concert will include music from movies, musicals, Disney and other songs that help describe his story.
Be amazed at his voice and come along and see for yourself. You are more than welcome to chat with Ethan at the end and even snap a photo with the budding star.
For tickets: 
eventfinda.com.au/2022/this-is-me-ethan-hall/adelaide/oaklands-park