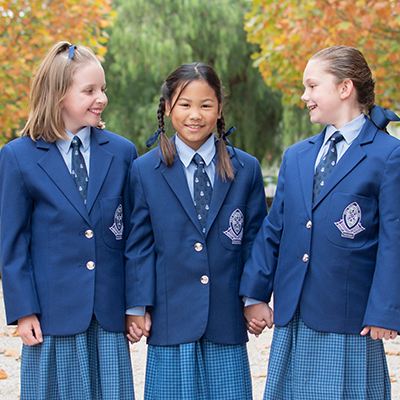 St Peter's Girls' School Tour
Our School Tours provide a wonderful opportunity to experience Saints Girls first-hand. Join our Principal and Heads of Sub-Schools to experience our world-class campus and Early Learners' Centre.
Upcoming Tours
Thursday 9 September 2021, 9am
Thursday 14 October 2021, 9am 
To register for a St Peter's Girls' School Tour, please click here.
The tour will include a welcome from our Principal, Ms Julia Shea, and you will then be invited to join our Heads of Sub-Schools and Senior Student Leaders on guided tours of our ELC, Junior, Middle and Senior School. Following the tour, refreshments will be available along with the opportunity to speak with key staff about your daughter's future education at St Peter's Girls' School.
All of our Tours follow Covid-19 restrictions.
Virtual Tour
In the meantime, we invite you to discover more about our first-class educational facilities through our newly launched Virtual Tour.
We look forward to welcoming your family to Stonyfell.
Contact Us
For further information, please contact our Enrolments Office:
Megan McCormack or Rachel Vanderzon
Enrolments Team
P: 8334 2215
E: enrolments@stpetersgirls.sa.edu.au