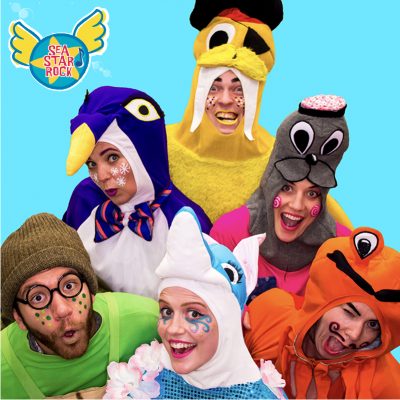 SeaStar Rock | Adelaide Fringe
SeaStar Rock | Adelaide Fringe
Hop aboard this interactive, musical, rocking family party, with all the characters from the famed, locally produced TV series on Adelaide's Channel 44.
Kids will be up singing, dancing and playing games as they help navigate the oceans on an exciting eco adventure! With sell out crowds at Adelaide Fringe, the show was recommended as the "Top 5 Things to do with Kids", The Advertiser.
Highlights will include:
Helping Paddy Polar Bear bring back the snow
Creating a colourful coral reef with Cha Cha Crab
Surfing waves with Snappy Starfish as he takes on the plastic bag monsters!
From the bluesy beats of 'Blue Boppin Whale' to the dance floor filler 'Jelly Fish Fizzies', parents love the SeaStar songs as much as the kids do! Old favourites and new tunes to rock to!
Three shows only!
Important Information: This event is taking place at one or more venues that require proof of double vaccination or exemption upon entry. Please check the performance listing for the vaccination icon ahead of purchase.
Event Details
Sat 26 Feb – Sun 27 Feb: 3:15pm
Venue: The Box at The Garden of Unearthly Delights
For tickets: