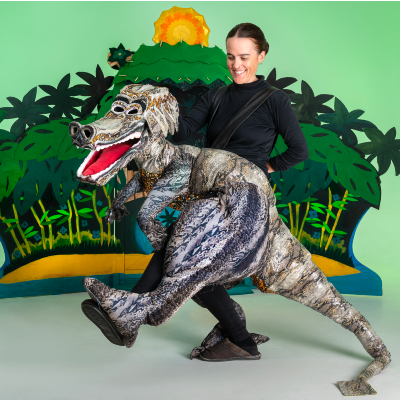 Pico and the Golden Lagoon | Adelaide Fringe

Pico and the Golden Lagoon | Adelaide Fringe
'Pico and the Golden Lagoon' is an enchanting adventure story about courage, new friendships, and the wonders of nature.
Pico is a world traveler who flies around in a yellow bi-plane. On her adventures, she is introduced to new eco ideas through the characters in the stories. Pico is in the middle of a mail run when all of a sudden her plane runs out of fuel and she is forced to make a crash landing on a nearby island. Here she meets David, a marooned naturalist, who shows her the charms of the island. Pico meets many wonderful characters including Lou a dragon who lives in a cave at the edge of the lagoon.
Does Lou guard the solution to Pico's empty fuel tank? How will the story unfold?
Created from re-purposed and recycled materials, using puppetry, live music, and storytelling.
Event Details
Sat 26 Feb: 2pm
Venue: Red Poles, 190 McMurtrie Rd, McLaren Vale

Fri 4 Mar – Sat 5 Mar: 11am
Venue: Domain Theatre at Marion Cultural Centre, 287 Diagonal Rd, Oaklands Park

For tickets: