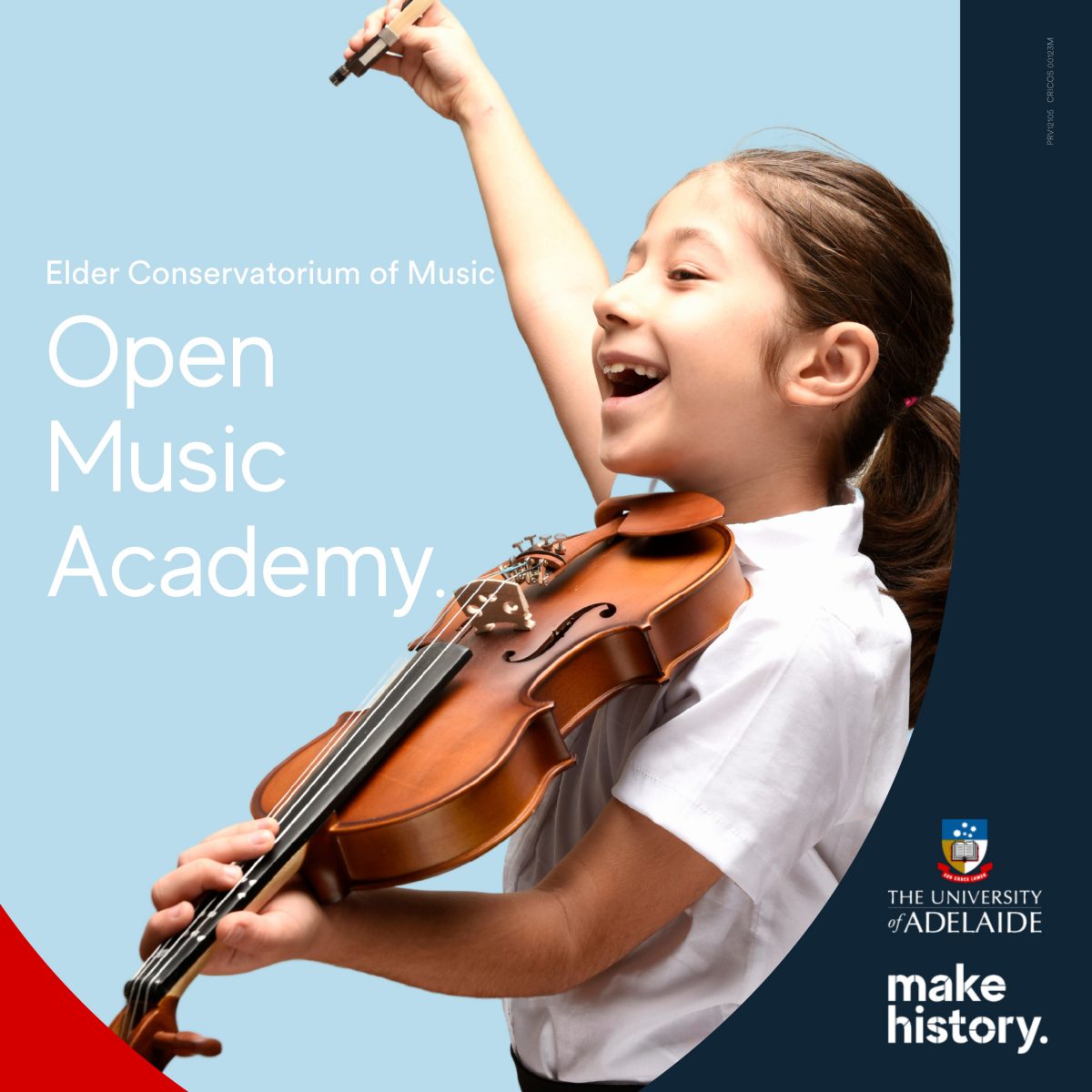 Open Music Academy – Instrumental Lessons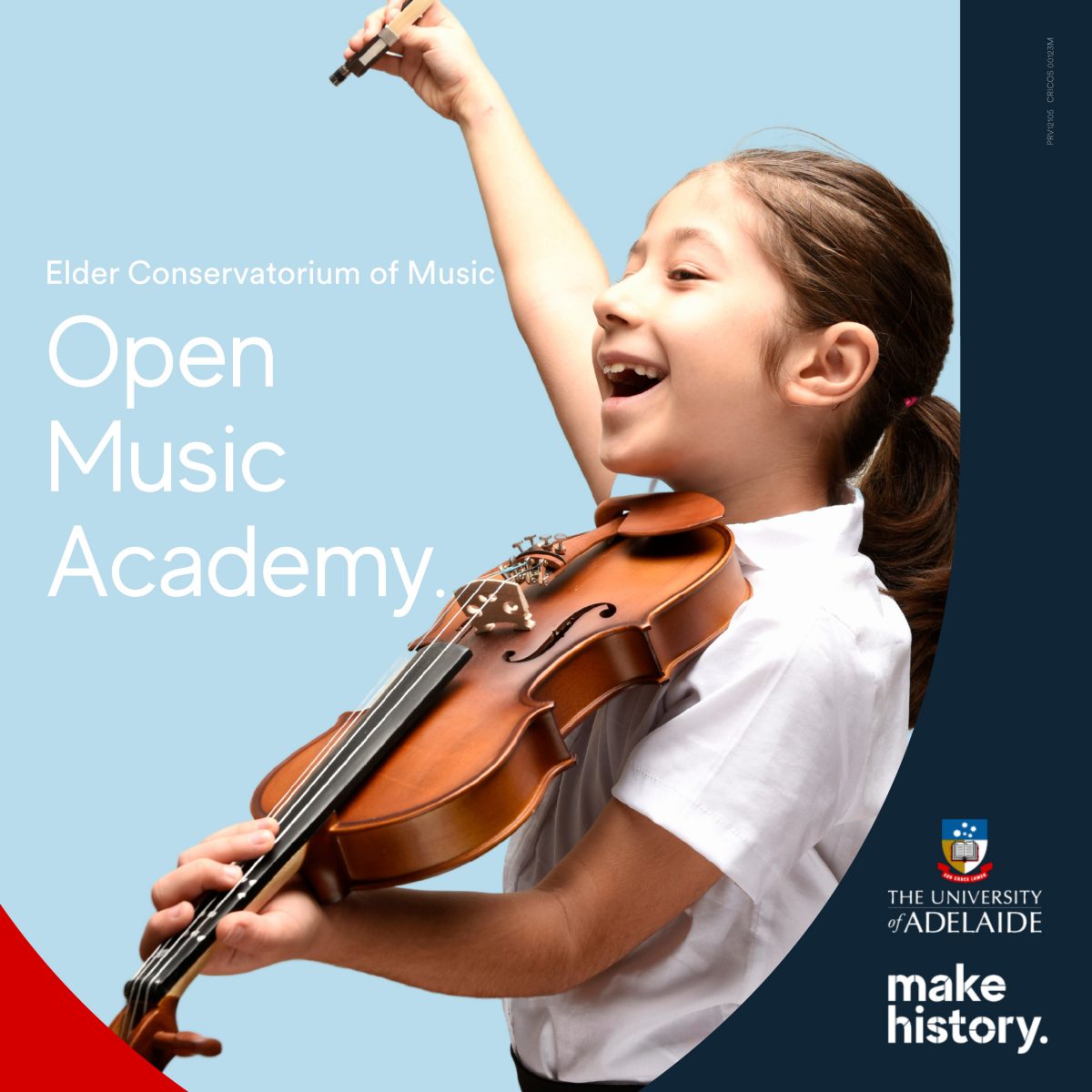 Don't miss out on Term 4 Music Lessons at the Elder Conservatorium's Open Music Academy!
Enrolments close on Friday, September 15th.
Open to both primary and secondary school students, Term 4 will run from Monday, October 16th, to Sunday, December 17th, 2023.
At OMA, we're offering a wide range of instrumental lessons for you to choose from: Bassoon, Cello, Clarinet, Double Bass, Drums, Flute, Classical Guitar, Oboe, Percussion, Piano, Saxophone, Trombone, Trumpet, Tuba, Viola, Violin and Voice.
About Open Music Academy:
The Open Music Academy opens the doors to Australia's renowned Elder Conservatorium of Music, providing high-quality music education with access to leading educators, musicians, and events. Our program inspires and challenges students at all levels, nurturing their musical growth.