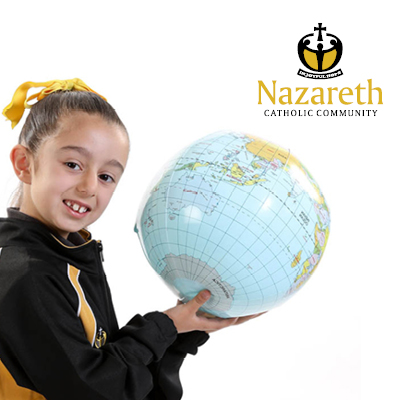 Nazareth (R-6) College Tour

Nazareth (R-6) College Tour
Nazareth is a community of welcome and connection. Our aim is to engage with families across the whole-of-life journey. From newborns and pre-schoolers, to primary and secondary students, young adults and recent graduates and then into adulthood and senior years, we are creating communities of faith, learning and wellbeing.
Our College tours are your opportunity to visit us and see our Catholic community in action, ask questions, meet staff and experience our contemporary learning spaces.
Bookings are essential. Book now!
Enrolment Information
By enrolling at Nazareth, your whole-of-life journey with us begins. Families seeking a Catholic coeducation and care experience for their children are invited to submit applications now.
Upcoming Tour Dates
2022 Open Day
Flinders Park Campus (7-12)
Wednesday 9 March 3:00pm – 7:00pm
We are currently accepting enrolments for:
Reception 2024 and beyond
Year 7 2022 and beyond
Please visit our website to check our Enrolment Criteria:
nazareth.org.au/college/enrolment
For further information, please contact our Registrar Team.
registrar@nazareth.org.au or via phone 08 8406 5012