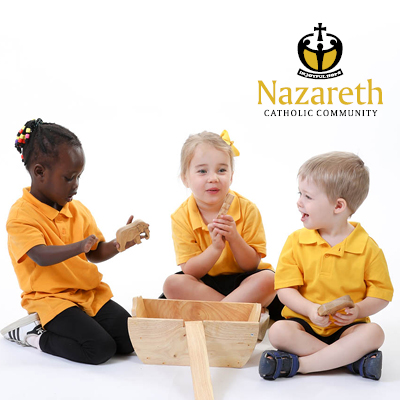 Nazareth Early Childhood Centre Tour
Nazareth Early Childhood Centre Tour
From newborns and pre-schoolers to primary and secondary students, young adults and recent graduates and then into adulthood and senior years, we are creating communities of faith, learning and wellbeing.
Discover our world of faith, education, and growth!
Experience our beautiful learning environment for yourself! We understand that child care is a significant decision for families. Take the opportunity to feel our Centre for yourself during a personal tour with our educators.
Touring our Centre will give you the opportunity to meet our Early Years Director and educators, learn about our faith-centred approach to education and care and ask any questions you may have.
Tours available during the school term, Mondays at 10:00 am.
Bookings are essential. Book now.
Please visit our website to check our Enrolment Criteria:
nazareth.org.au/college/enrolment