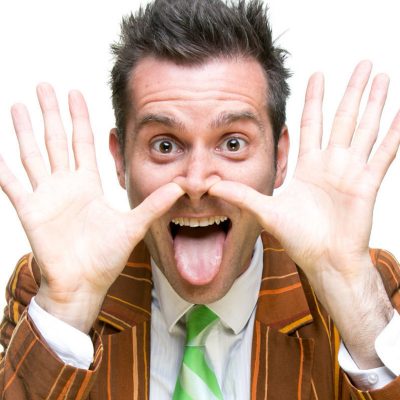 Mr Snotbottom's Stinky Silly Show | Adelaide Fringe

Mr Snotbottom's Stinky Silly Show | Adelaide Fringe
Kids comedy hero Mr Snot-bottom, brings his slimiest and stinkiest of songs, gruesomest of gags, plus some BRAND NEW just-wrong routines in a rollercoaster of weirdness this Adelaide Fringe!
Star of the award winning* 'Busy Bodies' podcast, fringe favourite Mr Snot bottom will have weird kids 5+ and their even weirder parents gasping, groaning and howling with delight with the most hysterically deeeeesgusting moments from a career of sell-out shows and rave reviews!
★★★★★ "multi-generational comedy for all…a must see show!" Glam Adelaide.
★★★★ "kiddy stand up at its best" The Advertiser
★★★★1/2 "guaranteed to gross you out and leave you smiling ear to ear" HifiWay
*Best Family Podcast 2020 Silver Medalilst Aus Podcast Awards.
Nominated Best Children's Event Perth Fringe 2020.
Important Information: This event is taking place at one or more venues that require proof of double vaccination or exemption upon entry. Please check the performance listing for the vaccination icon ahead of purchase.
Event Details
Sat 5 Mar – Sun 6 Mar: 3pm
Sat 12 Mar – Mon 14 Mar: 3pm
Venue: The Factory at The Garden of Unearthly Delights
For tickets: