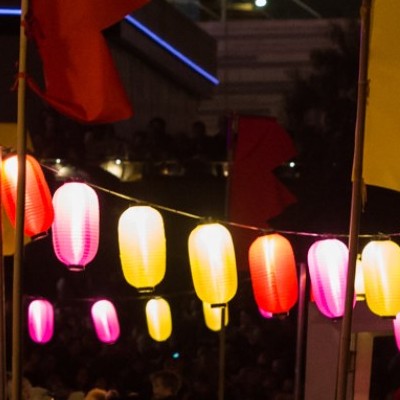 Moon Lantern Trail Tour

Moon Lantern Trail Tour
Your favourite lanterns in a whole new light!
An OzAsia Festival favourite, the much-loved Moon Lantern Parade is evolving in 2021 from a one-night event to span four days of celebrations!
Starting at Adelaide Festival Centre Precinct and lighting a path to Pinky Flat, the newly imagined Moon Lantern Trail offers an exciting new experience for schools on the first Friday of OzAsia Festival.
In an experience designed especially for schools and led by two engaging hosts, this interactive tour guides students through myths and legends from across Asia, connecting them to present day celebrations and symbology.
Celebrating harvest, family gatherings and the moon, this year's Moon Lantern Trail will be beautiful to explore with your students during the day. Come see your favourite parade lanterns in a whole new light!
Australian Curriculum: The Arts, Asia and Australia's Engagement with Asia Cross-Curriculum Priority
Year Level: Year 3 – 6
Date: Friday 22 October
Venue: Adelaide Festival Centre Riverdeck & Pinky Flat
Time: 10:30am, 11:30am & 1pm
Duration: 45 minutes + post-trail workshop (TBA)
Price:  FREE – Department for Education IoED Category 1-4 schools
For more information:
adelaidefestivalcentre.com.au/learning/primary/moon-lantern-trail-tour