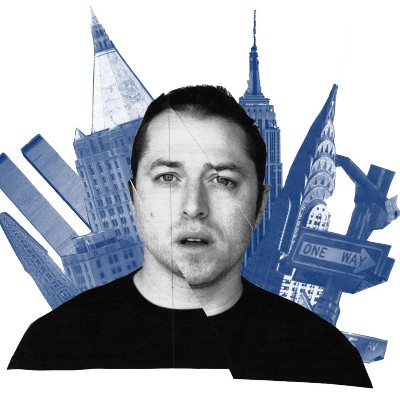 How not to make it in America | Adelaide Festival Centre
How not to make it in America | Adelaide Festival Centre
It's 2001. Matt is a young actor from Adelaide who moves to New York with dreams of making it big.
But as September comes and the city at the centre of the world is thrown into chaos, Matt's life, the one he'd always dreamed off, starts to veer wildly out of control.
Featuring a tour de force performance by beloved South Australian actor James Smith, How Not to Make in in America is a sharply observed portrait of a man on the edge, fraying at the sides while staring down a city that threatens to swallow him whole.
Written by Emily Steel and produced by the award-winning Theatre Republic, How Not to Make it in America is a hilarious and heartbreaking off-off-off-off-Broadway world premiere about holding it together while being pulled from every direction.
Ambitious, bold, and deeply moving, this is unmissable theatre from South Australia's most exciting new writing theatre company.
Suitable for ages 16+
Event Details:
Date: 17-20 November, 2021
Venue: Space Theatre
Session times:
17 November – 8:00pm
18 November – 11:00am and 8:00pm
19 November – 8:00pm
20 November – 2:00pm and 8:00pm
For tickets: 
adelaidefestivalcentre.com.au/events/how-not-to-make-it-in-america