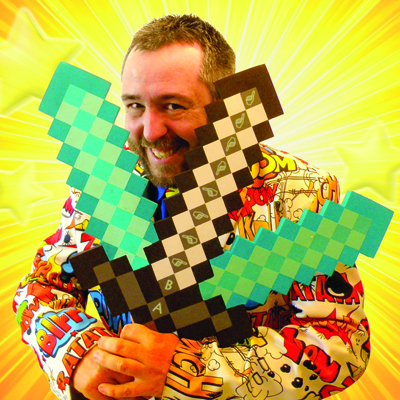 Game on 3 | Adelaide Fringe

Game on 3 | Adelaide Fringe
Last year's sold-out smash hit is back!
Like John Farnham, Matty Grey is doing a farewell show about video games! Well, John Farnham doesn't do shows about video games, but parents reading this will get the joke here. OH GOD! I've already used up most of my space! Um um… it's for kids, about video games, comedy and EPIC Nerf gun battles. HANG ON!!! This is the internet write up… YAY more characters to use and really describe what the show is about and what the audience can expect.
Adelaide Advertiser Best Family Fun 2021
★★★★★ Adelaide Advertiser 2021
★★★★ Clothes Line
"It's not every show that you get to throw poo around." KIDDO Magazine
★★★★ "A heck of a way to spend an hour, and there's plenty here to keep the adults more than entertained."
Important Information: This event is taking place at one or more venues that require proof of double vaccination or exemption upon entry. Please check the performance listing for the vaccination icon ahead of purchase.
Event details
Sat 19 Feb – Sun 20 Feb: 3:15pm
Sat 26 Feb – Sun 27 Feb: 3:15pm
Sat 5 Mar – Sun 6 Mar: 3:15pm
Sat 12 Mar – Mon 14 Mar: 3:15pm
Sat 19 Mar – Sun 20 Mar: 3:15pm
Venue: Melba Spiegeltent at Gluttony – Rymill Park
For tickets:
adelaidefringe.com.au/fringetix/game-on-3-af2022