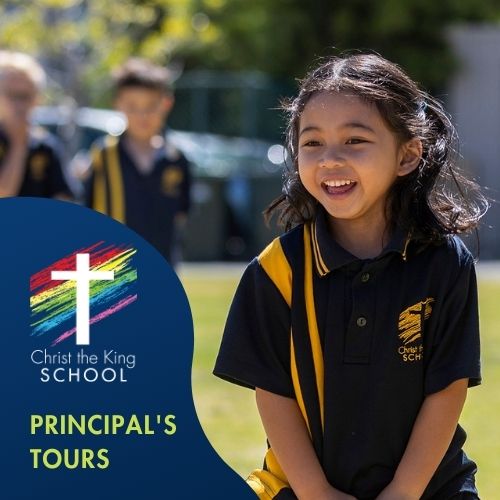 Christ the King School Principal's Tour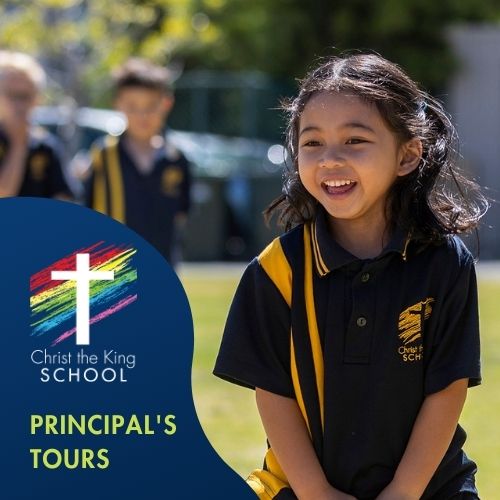 Come and explore Christ the King, a co-educational Reception to Year 6 Catholic school located in the heart of Warradale where our holistic approach and contemporary facilities offer a supportive environment for your child to flourish.
We are a small but mighty school with an inclusive and tight-knit community where students grow through strong educational foundations and quality learning environments.
Exploring our school on a Principal's tour is a fantastic way to get a feel for the school in person. We also offer group tours which are a great way to meet other families who are on the same journey as you. We are happy to arrange a tour that suits your availability.
We are currently accepting enrolments for Reception to Year 4 from 2023 and beyond.
Reception students who join a 2023 mid-year intake will get free tuition in Terms 3 and 4.
We'd love to meet you!
Visit our website to register for an upcoming tour.
christking.catholic.edu.au/enrolment