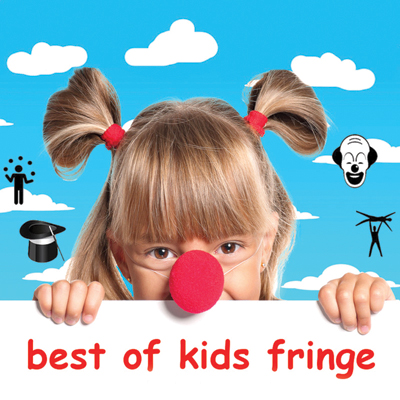 Best of Kids Fringe | Adelaide Fringe

Best of Kids Fringe | Adelaide Fringe
A fun Fringe 'best of show' for kids! Keep them clapping and cheering along with circus performers, magicians, bubble artists, clowns, sing-a-longs and puppeteers throughout this ever changing silly spectacle like none other.
★★★★ "an outstanding one hour of fun" Barefoot Review
★★★★1/2 Glam Adelaide.
"something to tantalise every tastebud!" KIDDO Magazine
"I wouldn't hesitate to recommend Best of Kids Fringe to children 4 to 11 years, and their parents" The Clothes Line.
Important Information: This event is taking place at one or more venues that require proof of double vaccination or exemption upon entry. Please check the performance listing for the vaccination icon ahead of purchase.
Event Details
Sat 19 Feb – Sun 20 Feb: 12pm
Sat 26 Feb – Sun 27 Feb: 12pm
Sat 5 Mar – Sun 6 Mar: 12pm
Sat 12 Mar – Mon 14 Mar: 12pm
Sat 19 Mar – Sun 20 Mar: 12pm
Venue: The Gosling at Gluttony – Rymill Park
For tickets: