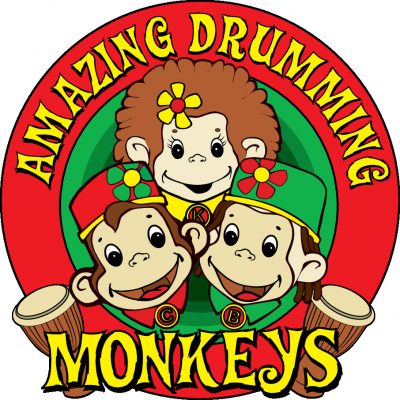 Amazing Drumming Monkeys | Adelaide Fringe

Amazing Drumming Monkeys | Adelaide Fringe
Australia's favourite family puppet show is back at the FRINGE in 2022. Comedy, puppetry, live music, and heartwarming themes. Sold out in 2021, the Monkeys will have kids and parents laughing, dancing and drumming together with their delightful show.
Perfect for little kids and great for adults as well, this show has something for everyone. Cute & funny monkey puppets for the children, hilarious comedy for the adults, funky live drumming for all ages, and a message for the world.
It's rare to find a show that can be equally enjoyed by young children, and their parents. The Amazing Drumming Monkeys does that and more. It's a fantastic show!
★★★★★ "Our Favourite Concert!" Rolling Music, Shanghai China.
★★★★1/2 "Top Banana!" Adelaide Advertiser.
"Banging good fun!" WOMADelaide.
Important Information: This event is taking place at one or more venues that require proof of double vaccination or exemption upon entry. Please check the performance listing for the vaccination icon ahead of purchase.
Event Details
Sat 19 Feb – Sun 20 Feb: 11am, 2pm
Sat 26 Feb – Sun 27 Feb: 11am, 2pm
Sat 5 Mar – Sun 6 Mar: 11am, 2pm
Sat 12 Mar – Mon 14 Mar: 11am, 2pm
Sat 19 Mar – Sun 20 Mar: 11am, 2pm
Venue: The Factory at The Garden of Unearthly Delights
For tickets: