Did you know research has found that friendly bacteria in dirt and mud can
trigger the release of serotonin? A wonderful chemical that helps to regulate
mood. Mud can, literally, make kids happy yet parents often cringe at the
thought of it. The dirty footprints, filthy bathtub and extra washing are
enough to make anyone daydream about scrapping mud from the outdoor
play agenda. But, with International Mud Day just around the corner, it's the
perfect time to overlook the mess.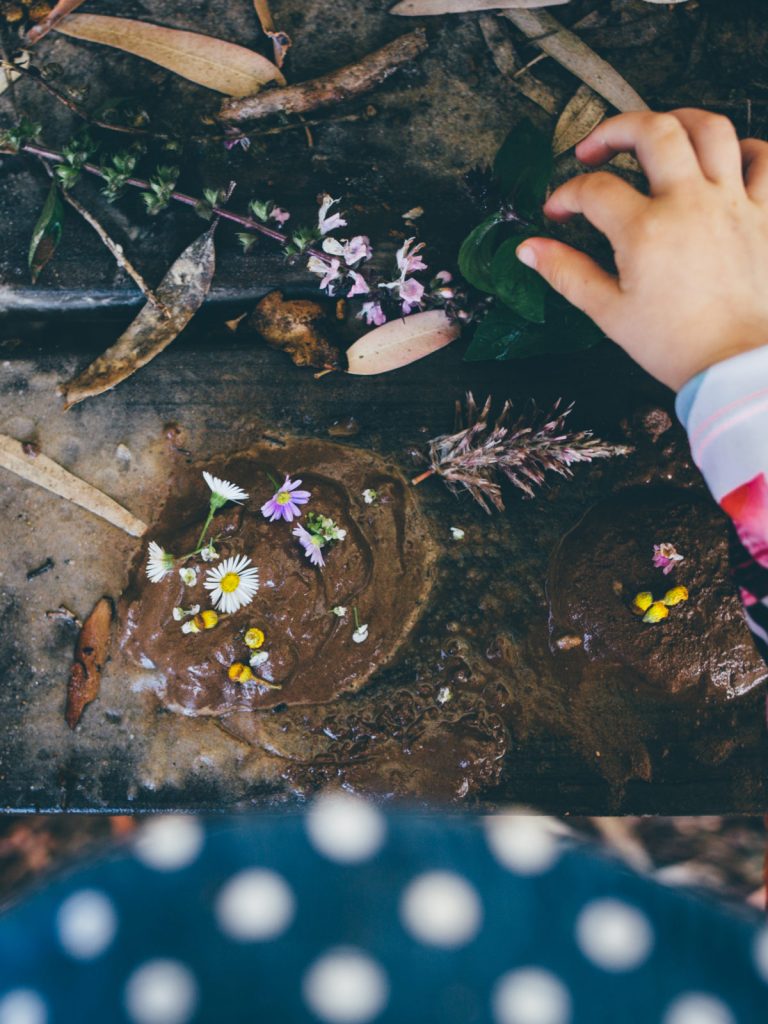 In the second issue of Wild Ones magazine, Nature Play SA share the
benefits of mud for healthy sensory development, as well as tips and tricks
to incorporate it into outdoor play. Even if you prefer to operate at a slower
(cleaner) speed, there's something for the whole family to enjoy – like this
most magnificent mud pie recipe. Friday the 29th of June, why not line the
kiddos up for an International Mud Day mud pie bake-off? If you'd rather
not get your hands dirty, you can always pick the flowers.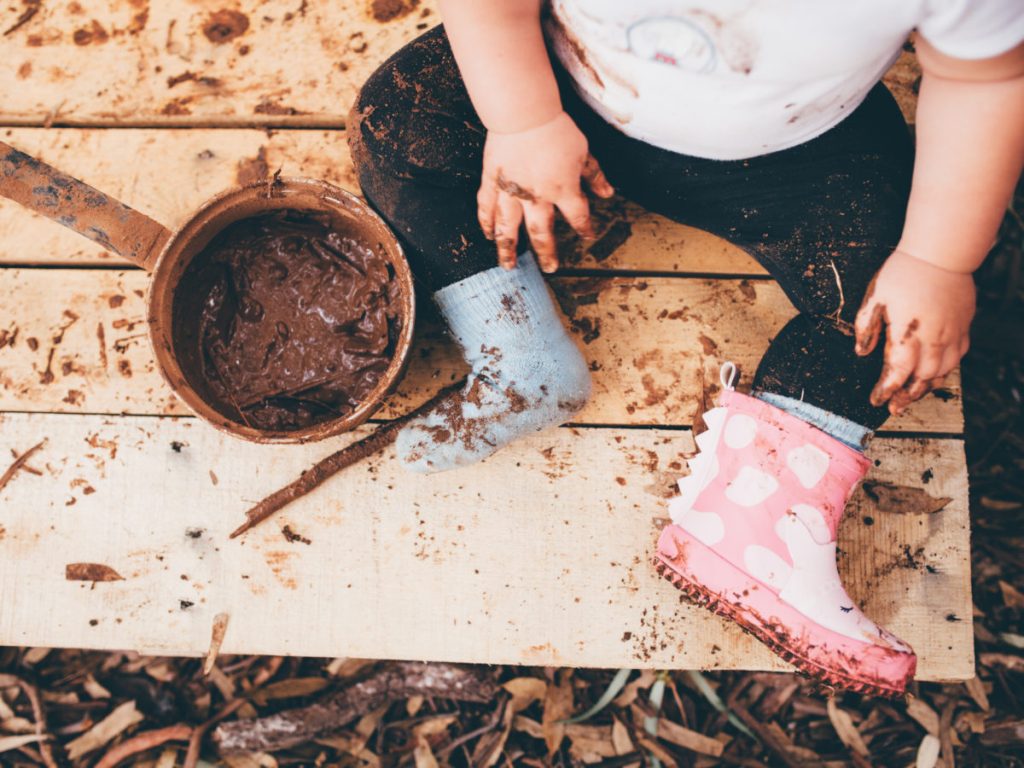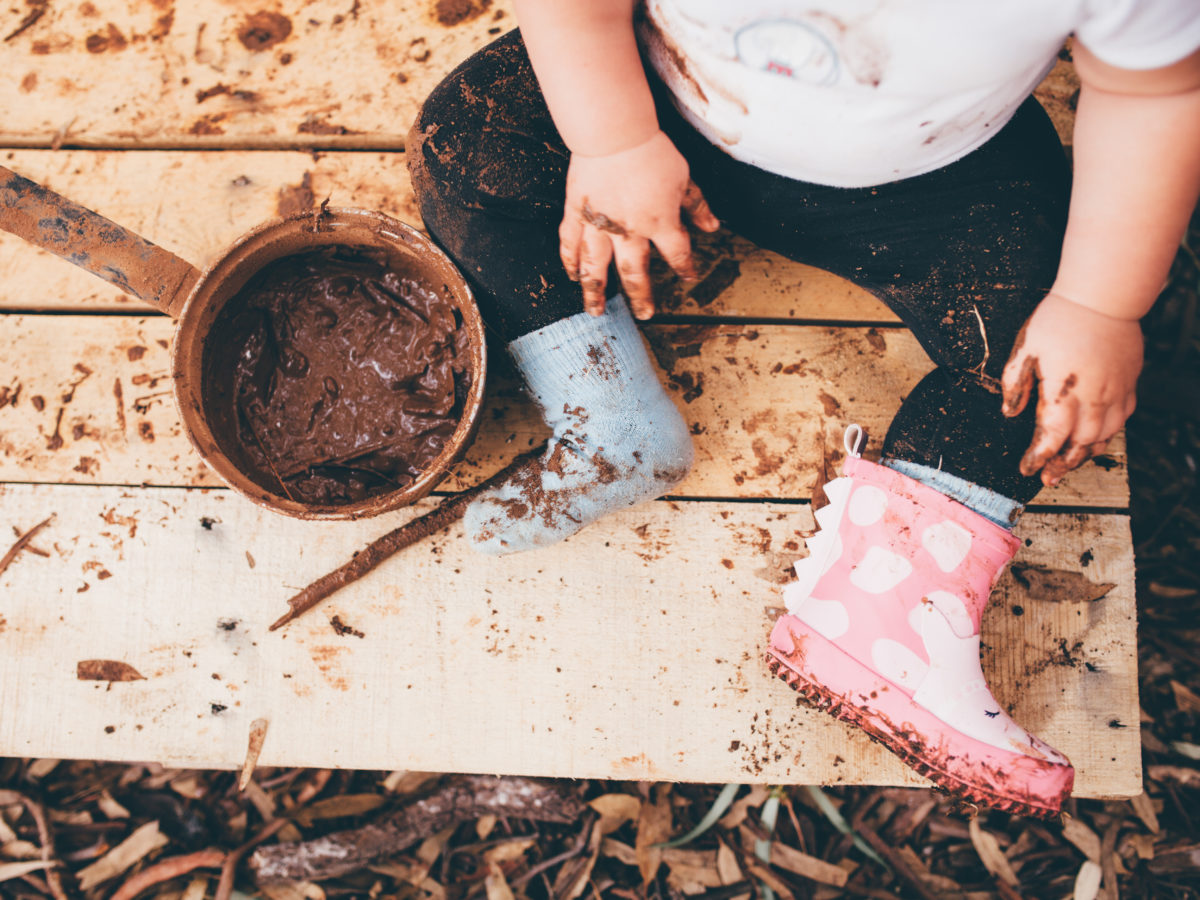 Most Magnificent Mud Pie Recipe
Ingredients
◆ 1 cup of dirt
◆ 1⁄2 cup of water (added as needed)
◆ Fresh herbs ground in mortar and pestle
(plus extra for garnish)
◆ 3 sprigs of lavender
◆ A selection of twigs
◆ Mixed leaves
◆ Flowers for decoration (whole or petals
removed)
◆ Your own secret ingredient
Optional Extras
◆ Feathers, shells or natural treasures
◆ Children's waterproof onesies from
Nature Play SA
Method
◆ Mix, stir and decorate to create your own
most magnificent mud pie.
◆ Hose down waterproof onesie, run a bath
and enjoy a warm drink together.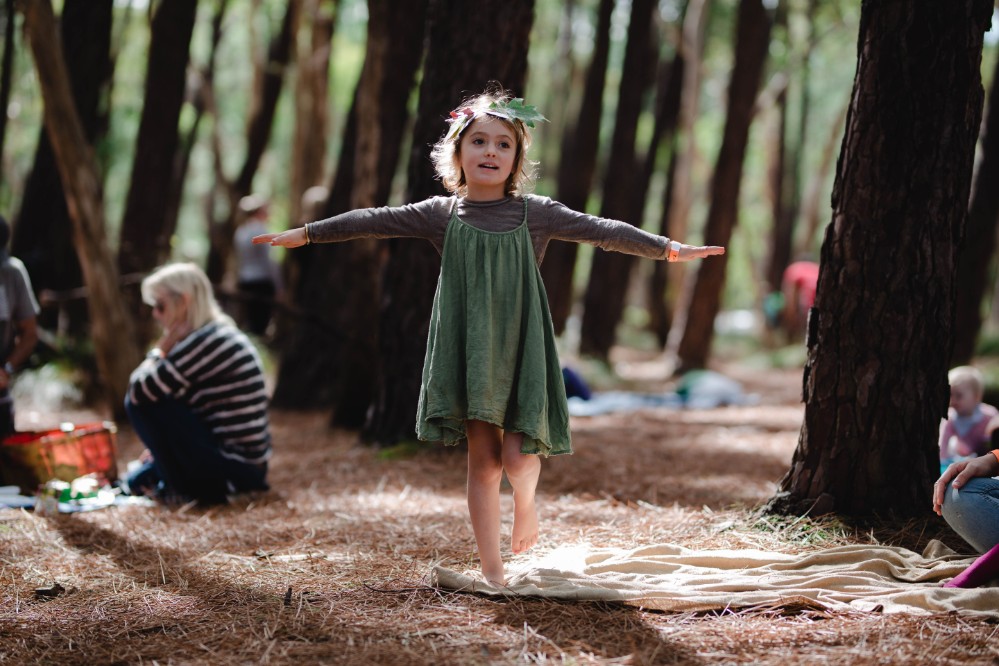 Cubby Town
Hands up if you joined the fun at Nature Play SA's Forest Festival at Kuitpo Forest in April? Their next popular event, Cubby Town, is returning to Belair National Park in the winter school holidays 17 + 18 July.
– they won't stick [excuse the pun] around for long!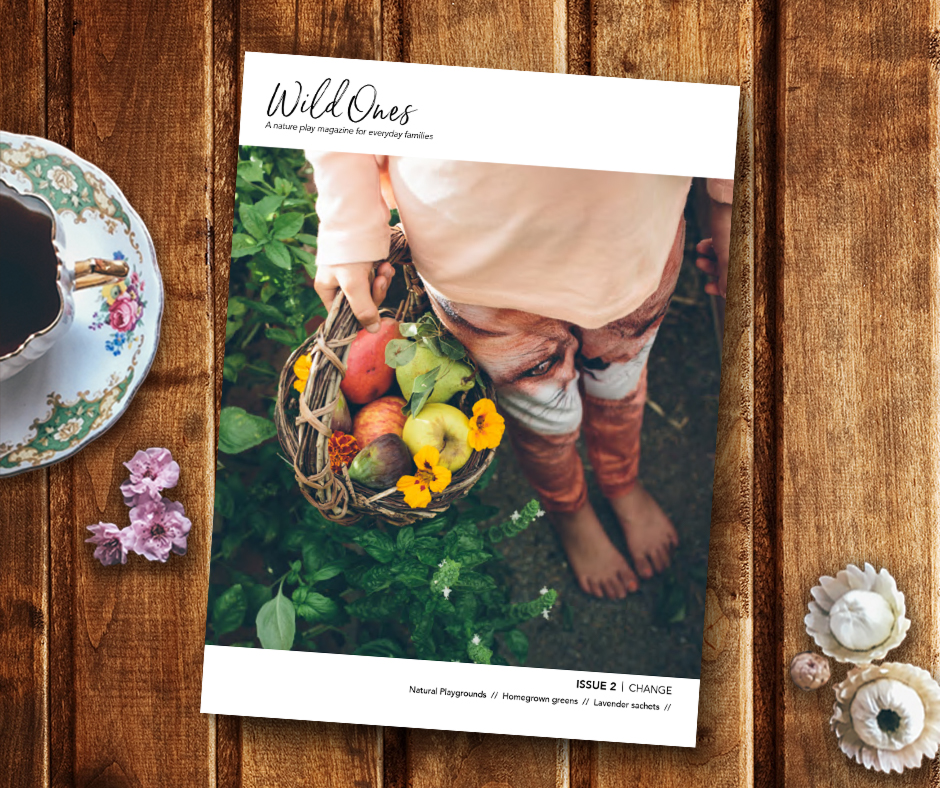 Nature Play SA is a not-for-profit organisation dedicated to inspiring communities to engage children with nature through outdoor learning and play. Find out more about their Wild Ones magazine and Family Membership at
Photography by Jason Tyndall