Renowned for quality education and care, Edge Early Learning is equally as passionate about the health and wellness of children and setting the tone for future wellbeing – so much so, children at Edge are 'omm'ing through the day by engaging in daily yoga and mindfulness activities.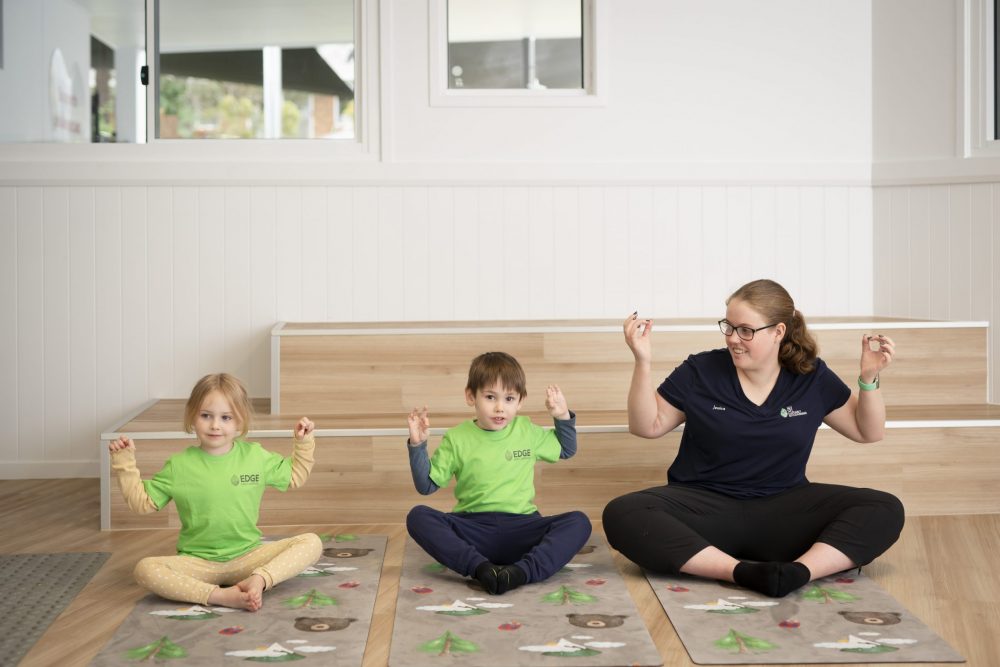 Practising mindfulness can play a key role in the development of a young child as it helps them to learn how to better manage emotions, improve their strength, flexibility and mindfulness by using traditional meditation and stretching techniques.
Edge have seen the benefits the practice reaps, which is why daily yoga is incorporated in their Health and Wellbeing program which educates and encourages youth on healthy eating, physical activity and encouraging active lifestyles.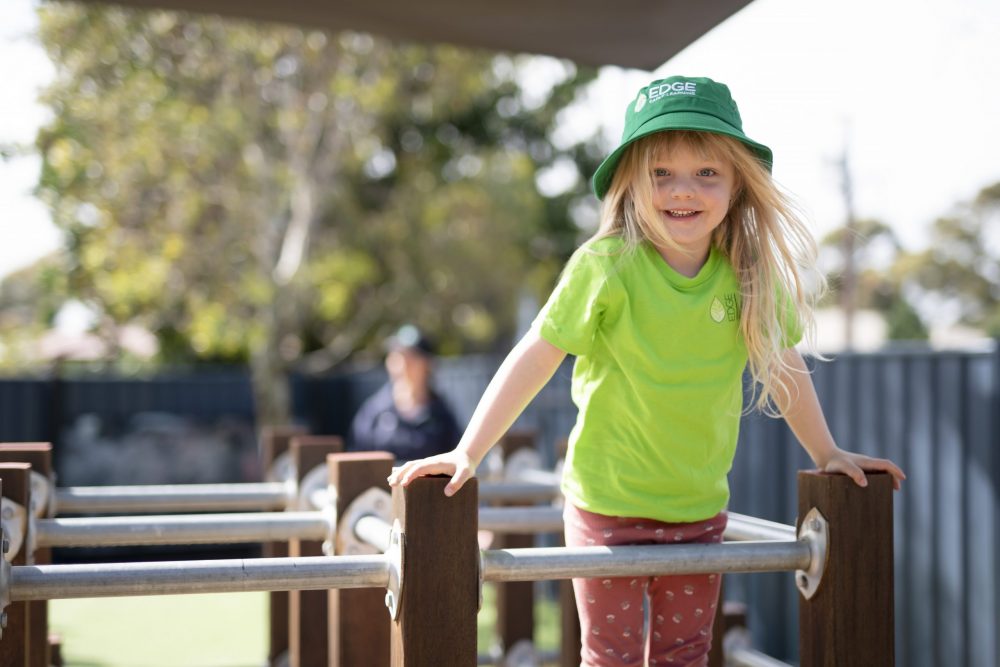 Edge Strathalbyn Educator, Sarah Wickham, has found introducing daily yoga has had a multitude of benefits, including helping children with afternoon restlessness and better concentration.
"I've found yoga allows us to move our bodies and enables children to reset themselves for the afternoon, especially in our older age groups that often don't rest and find it hard to be still," she said.
"They can reset their emotions and feelings and be ready for play in the afternoon. We also use breathing techniques as a strategy for when we are feeling upset, overwhelmed or frustrated."
Developing mindful strategies gives the children tools to regulate their open emotions and take steps to understand their feelings better.
Edge maintains a holistic approach to learning that ensures physical development as well as their mental and emotional development too.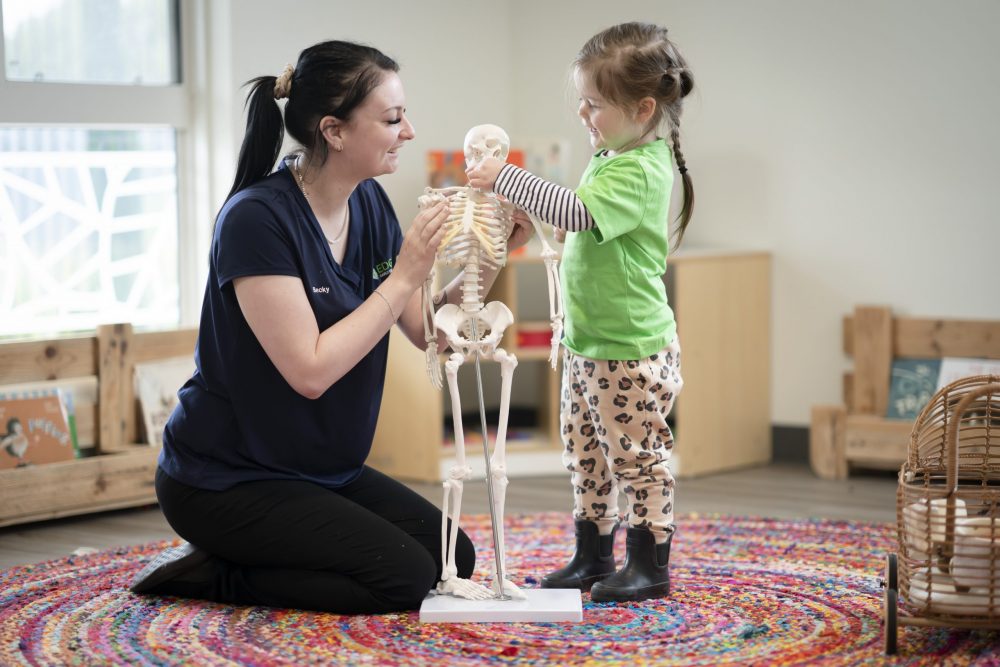 Their teaching curriculum is based on the understanding of instilling joy in children, focusing on connection and openness and allowing children to lead the way through an inquiry-based approach to learning.
Edge's program also promotes outdoor play, physical activity, mindfulness, and basic nutritional education, helping children foster healthy habits and develop friendships that will lead to future happiness.
Good nutrition is essential for a child's health, growth and development, and is why all South Australian centres have in-house chef who produces a new, seasonal menu every week and provides fresh meals daily.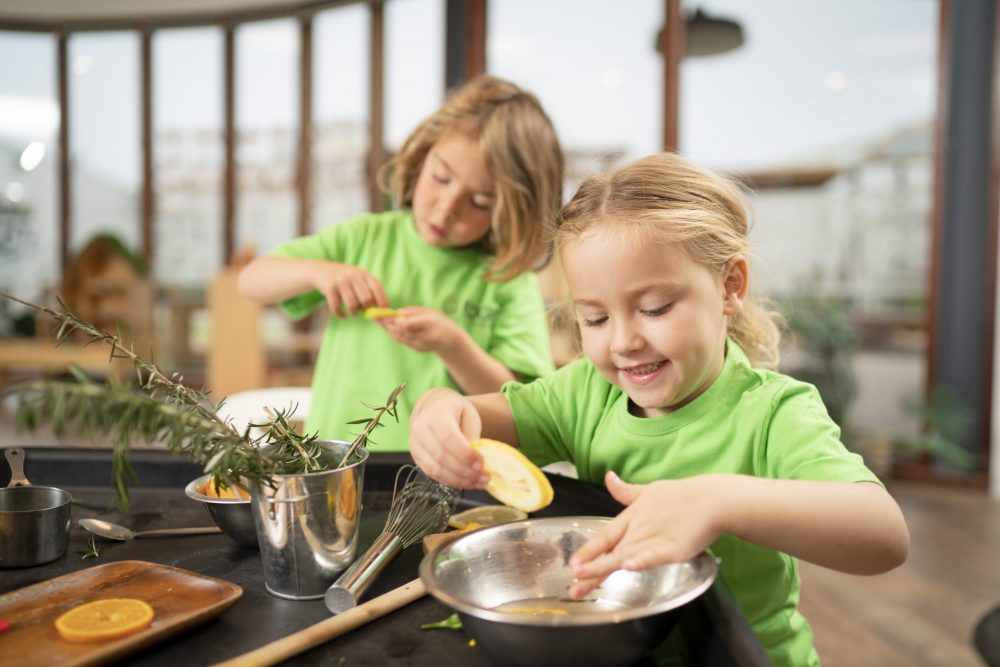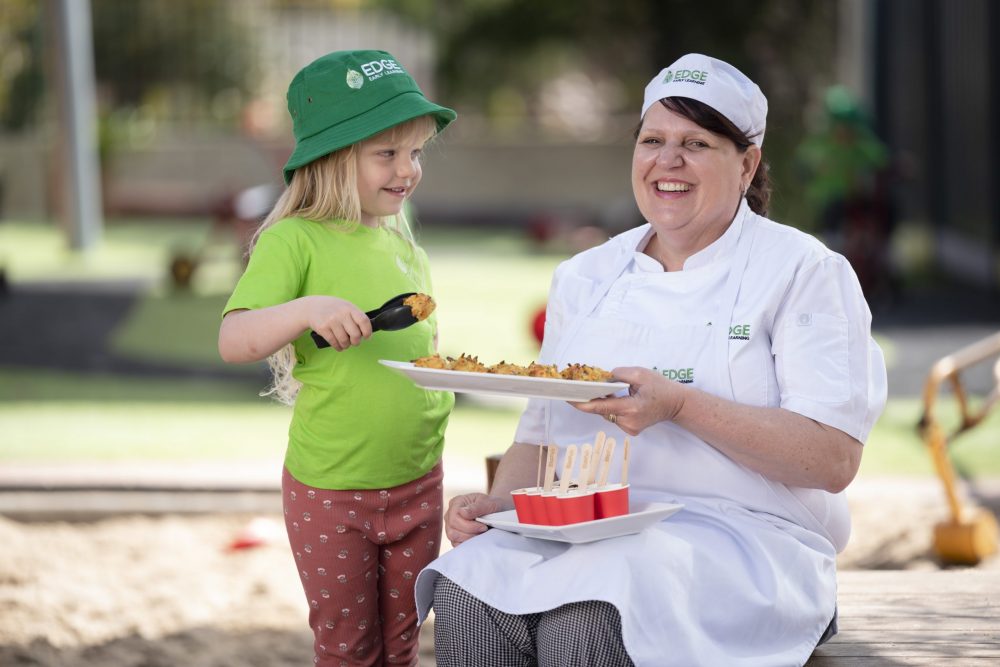 Catering to all dietary requirements, children enjoy vast variety of meals, salads, soups, mains and desserts. Some of the children's favourites are focaccias, pin-wheels, chicken curry, spaghetti and meat balls, and burgers that the children get to construct themselves.
"We place a high importance on serving children nutritional and well-balanced meals that are diverse in flavour in cuisine," Annie said.
"Mealtimes are designed to be social, so the children eat together at tables in each of the centre's dining areas. We find this helps encourage socialisation and positive eating habits."
With 17 locations in South Australia, each Edge Early Learning centre has high-quality early learning resources, which include modern learning facilities and spacious outdoor play areas that allow children to run, climb, and play whilst developing their gross motor skills and building confidence.
The early childhood education group are committed to delivering an exceptional early learning experience so that all children in its care can discover their full potential and start school with a love of learning.
Edge Early Learning are committed to delivering an exceptional early learning experience for children from 6-weeks to school age.
Edge is currently taking enrolments for 2023 across all its centres.
To find out more about Edge Early Learning and book a centre tour: