Little Tennis Stars is a local Adelaide tennis club specifically designed for early learning so that little ones can develop confidence straight off the bat.
Founder Dionysia Paronis (Didi) was introduced to tennis in primary school at age 5. She instantly fell in love with the sport and decided to join a tennis club.
After noticing the joy and confidence that she gained from her involvement with tennis, Didi decided that she wanted to provide this same experience to younger children (as young as 18 months old).
A mama herself, Didi loves working with young kids, this lead to a specific focus on catering to the Early Learning area. Her programs allow young ones to feel safe and comfortable in their new learning environment.
We asked Didi to explain a bit more about the benefits of tennis:
How does playing sport build up children's confidence and help with their developmental learning?
We use the 'Game Sense Approach' this encourages children to play with purpose while learning through play. Children feel confident when successful and as a good coach it's important to make each child successful at everything they try. With confidence and success their developmental learning comes naturally and they will be able to advance to the next level.
How do you provide a safe/supportive environment for children with all different levels of capabilities?
Our program follows the Early Years Learning Framework guidelines (EYLF). This assists in planning each lesson like an ELC would as part of their daily routine.
During a lesson we use both direct and indirect teaching styles. Both encourage children to learn how to search and receive information, solve problems and explore solutions. At the Foundation stage of children's development we 'guide more, direct less'.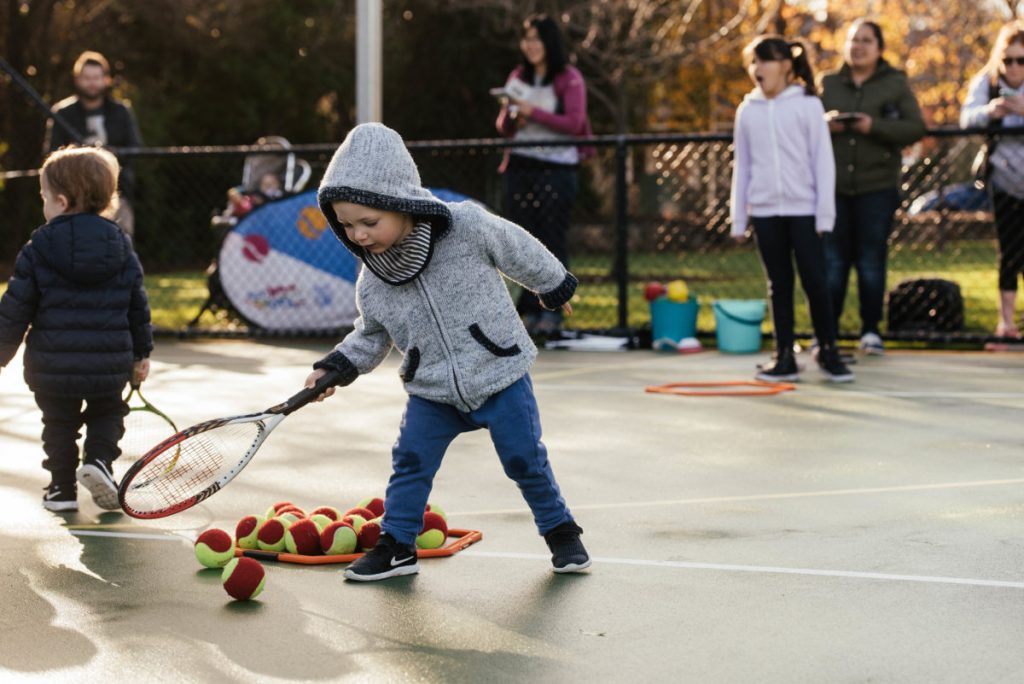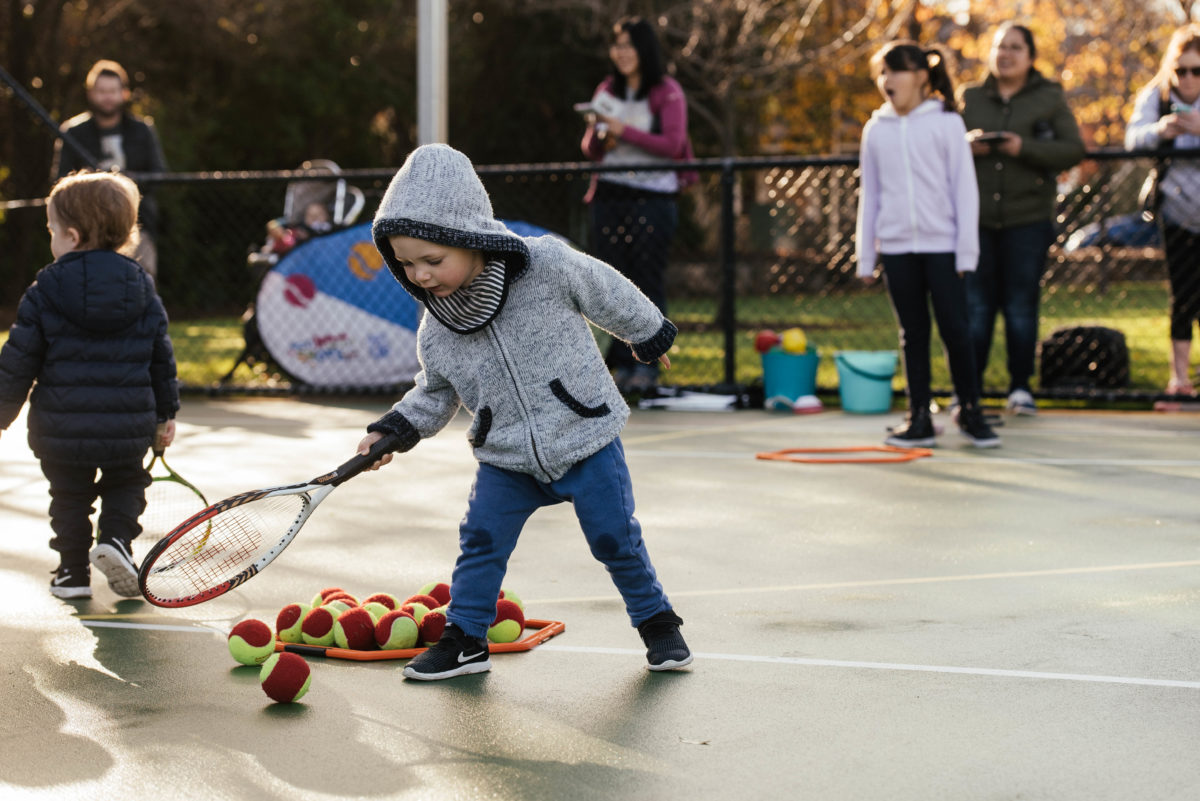 Are your programs purely competitive?
At the foundation stage of children's learning it's important to keep it simple and effective for their development. Seeing the children have fun while learning is most rewarding for us.
Our foundation program isn't competitive. Once children progress to our Hot Shots Red, Orange and Green stage program there you'll see more competitive training methods to assist in match play.
PROGRAMS
Hot Shots Blue Stage 3–5 years (ELC)
Hot Shots Red Stage 5-8 years
Hot Shots Orange Stage 8-10 years
Hot Shots Green stage 9-12 years
Petite – Introductory Program 18 months – 3 years (ELC)
The Petite Introductory program assists in preparation for the ANZ Tennis Hot Shots pathway.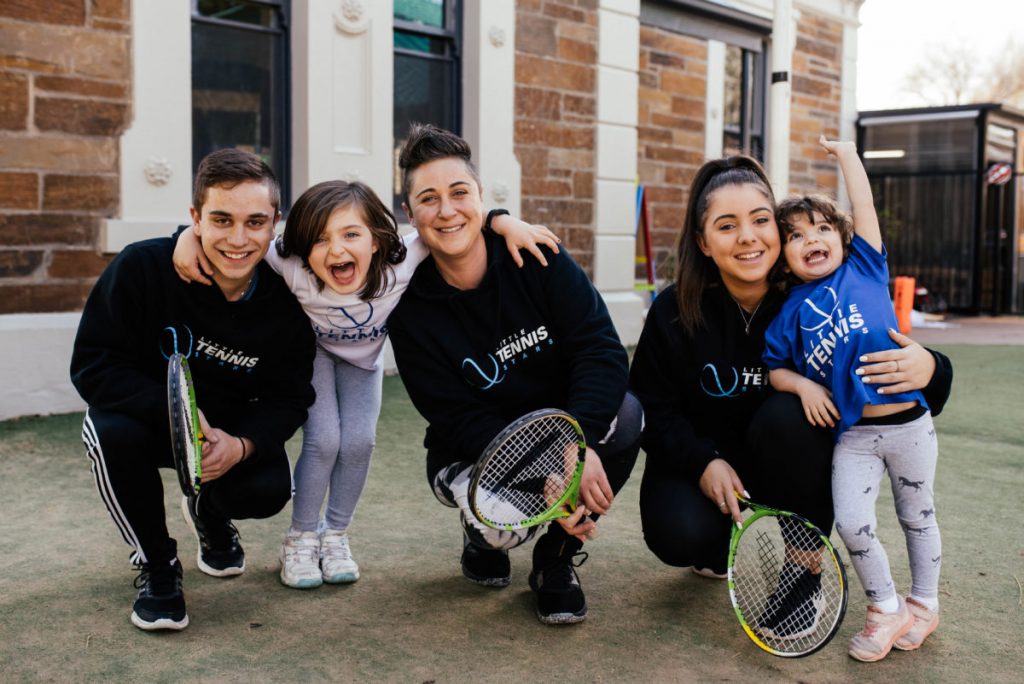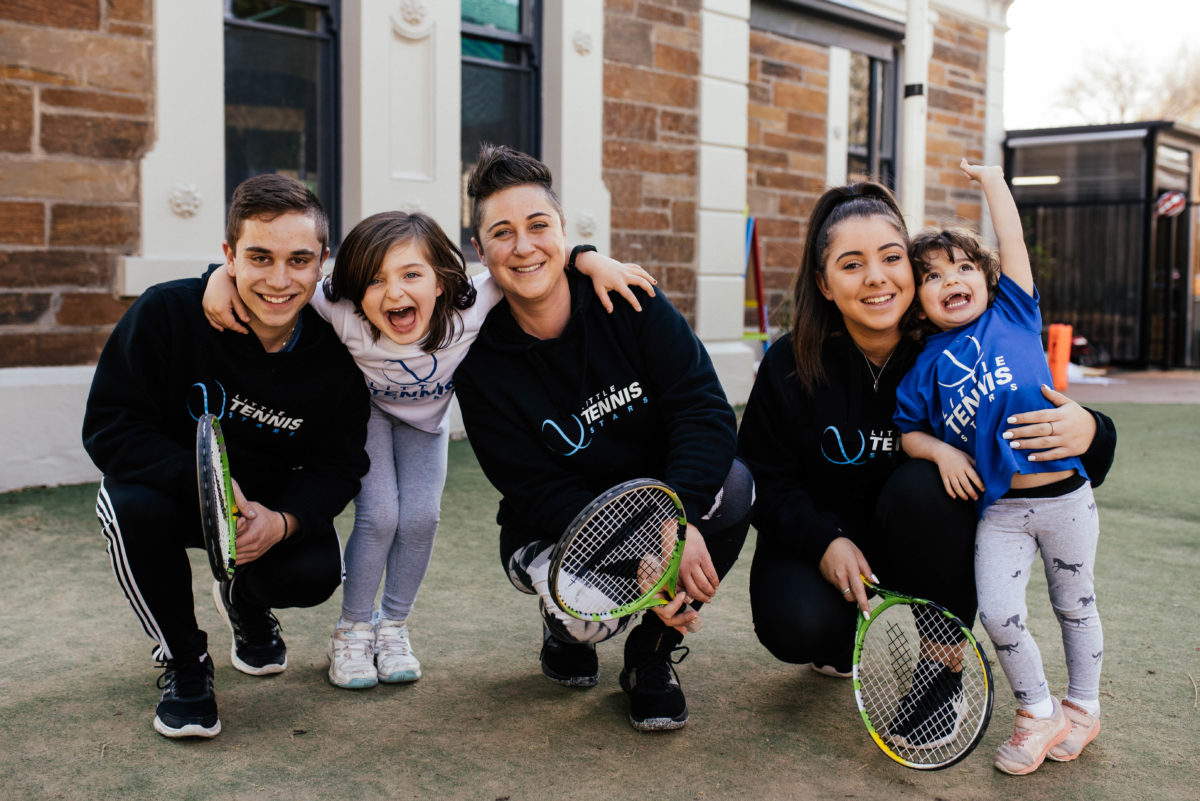 Early Years Learning Framework (EYLF)
The Little Tennis Stars Program has been specifically designed to meet the requirements of the Early Years Learning Framework (EYLF).
Children have the opportunity to develop skills including:
• Gross motor skills
• Co-ordination
• Group interaction
Confidence and self-esteem
littletennisstars.com.au
@littletennisstars
Image by Meaghan Coles Photography