Renowned for their quality care and education, Edge is a privately owned and operated early learning company that delivers programs from 6-weeks to preschool age, enabling children to discover their potential and start school with a love of learning.
Having established themselves in South East Queensland in 2017, the South Australian acquisition signalled a milestone for Edge who now has more than 50 centres across three states, including Queensland, SA and ACT.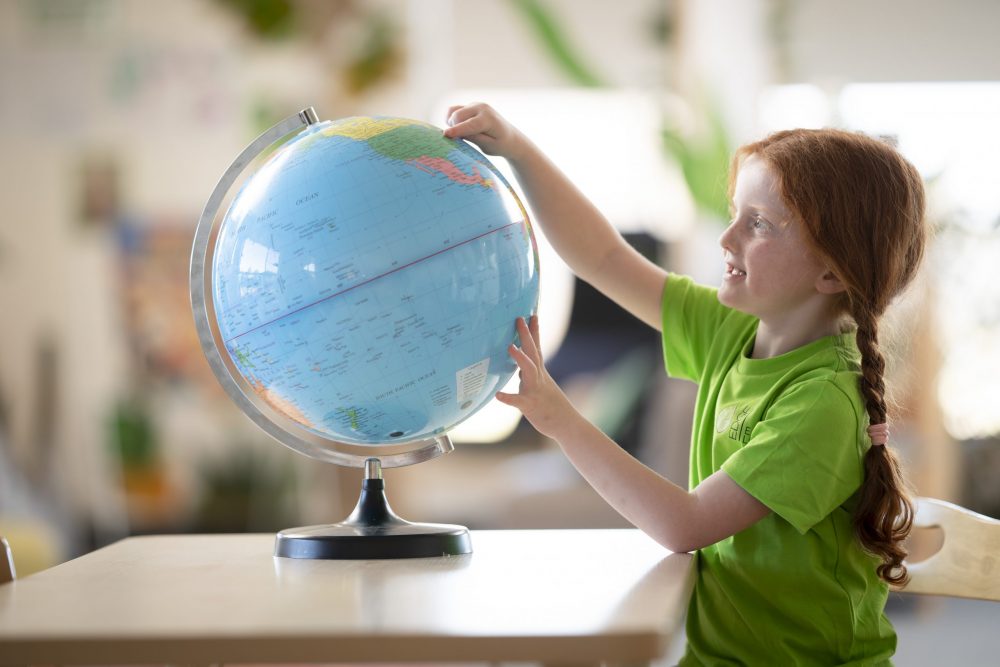 With plans to revolutionise early childhood education, Edge has acquired centres in suburban communities and developing areas around the state, including; Angle Vale, Brahma Lodge, Gawler East, Munno Para West, Strathalbyn, Virginia, Plympton, Oaklands Park, Royal Park, Port Adelaide, Hallett Cove, Port Pirie, Port Augusta, and two in both Aldinga Beach and Mount Barker.
 Edge Early Learning Chief Executive Officer, Annie Bryce, believes Edge's recognised brand of early learning services will enhance the current offering while meeting the growing demand for access to quality care in South Australia.
 We have built a reputable educational practice in the early learning space on the East Coast and had been looking to take Edge to areas that are seeking quality childcare and education
"The rapid acquisition of such a large number of South Australian centres is aligned with our growth plans and provided an opportunity to establish ourselves immediately as a leader in the market," Annie told us.
"I know how difficult it can be for families to find the right early learning environments for their young ones, but our role is to meet the needs of each family and ensure parents are closely involved with their child's learning experience."
Each location has been rebranded and updated with high-quality early learning resources, which include modern learning facilities and spacious outdoor play areas that allow children to run, climb, and play whilst developing their gross motor skills and building confidence.
Some locations, including Brahma Lodge and Aldinga Beach Quinliven Road, will undergo a full renovation to meet Edge's standards of state-of-the-art learning environments.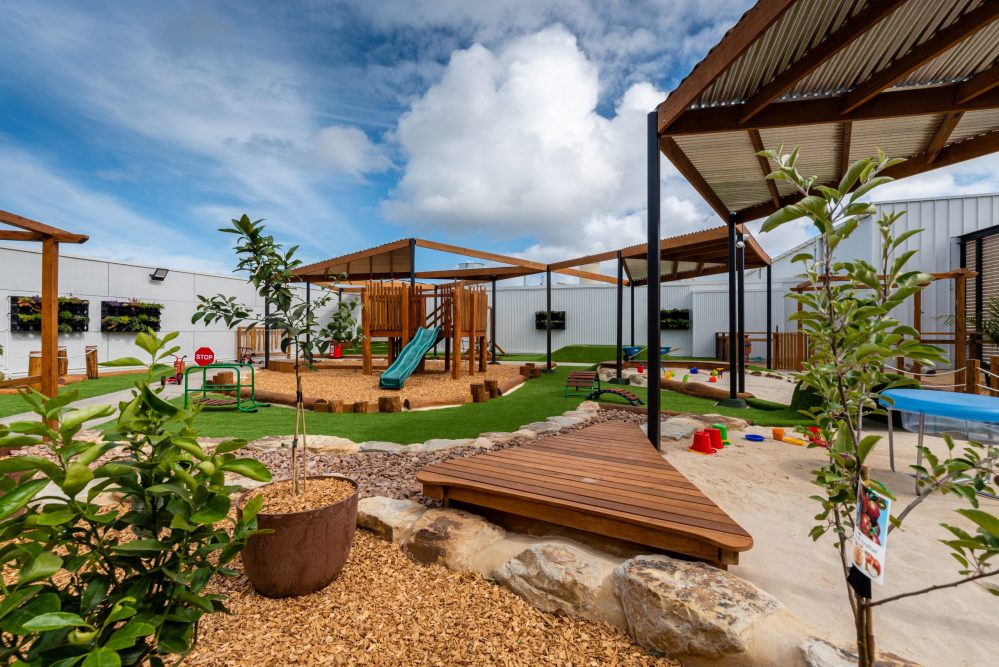 Play based learning curriculum
Edge's inquiry-based philosophy and play-based learning curriculum is also embedded in their South Australia centres, where children are provided access to modern resources, equipment, and books.
With the backing of a passionate team of experienced educators, Edge Early Learning's educational programs support and enhance learning milestones and journeys across all areas of development through its four pillars, education, wellbeing, relationships, and sustainability.
"We create a sense of community to give children the best opportunity to develop new skills and learn about the world around us with our inquiry based learning curriculum," Annie said. 
"Learning occurs naturally when teachable moments are captured and that is why our skilled educators implement this approach to encourage children to be curious and active learners."
"We encourage children to explore new ideas and learn through play, as we cater to children from 6 weeks to school age and focus on preparing them for older years, socially, emotionally, and developmentally." 
"Our South Australian centres are infused with our philosophy, bespoke learning surrounds and teaching methods to ensure that our children have access to safe and inspiring environments, create meaning about the world around us, experience new understandings, and develop a love of learning."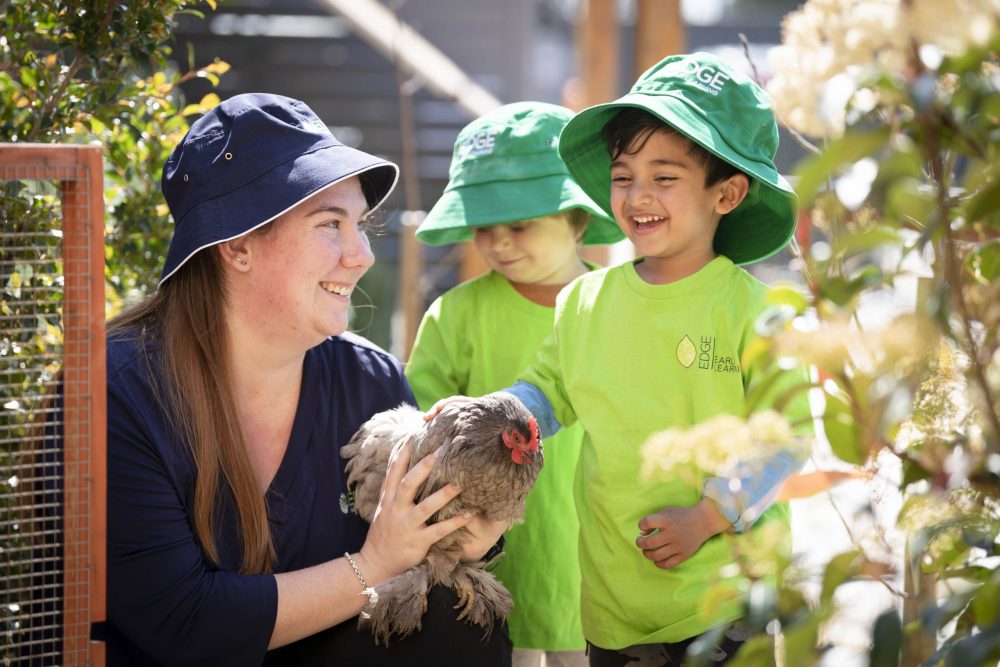 Sustainability at Edge Early Learning
Being sustainable is front of mind for Edge, who have implemented daily practices inside and outside the classroom to be more sustainable and are passionate about teaching children the importance of sustainability and taking care of the environment.
Each Edge centre is moving towards solar power, uses environmentally friendly cleaning products, biodegradable bamboo nappies and wipes, and recycling stations; with most South Australian locations also having vegetable gardens and centre pets such as rabbits and chickens.
Some of the ways Edge implements sustainability practices is by having recycling stations within each classroom so children can learn and practice how to recycle different types of waste. Outdoors, children are taught about the natural environment by learning about native flora and fauna and are involved in tending to the vegetable garden and animals.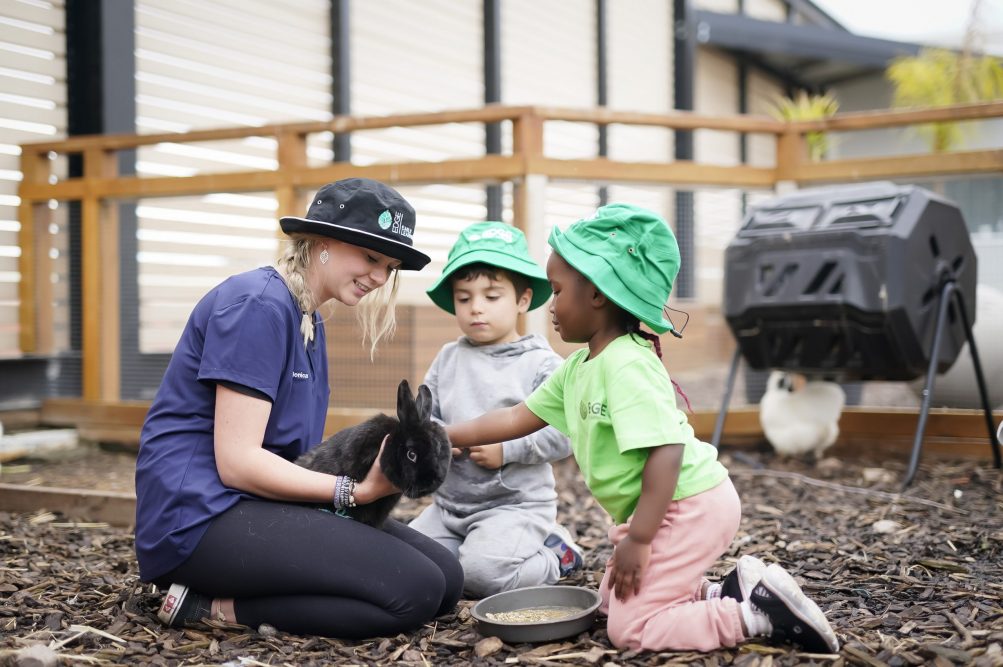 "As a company, we believe we can play our part in developing a more sustainable future. The majority of our centres across the three states are switching to solar power, all of our cleaning products are environmentally friendly, and our nappies and wipes are made from biodegradable bamboo, which has added benefits for sensitive skin," Annie said.
"We take a lot of pride in educating children on sustainably. Practising sustainability in a child's early years empowers them to construct knowledge, explore values and develop an appreciation of the environment and its relationship to their world."
Some of our sustainable practices that the children love is learning how to make recycled paper, propagate plants and tend to our onsite vegetable gardens.

Edge in-house chef
Good nutrition is essential for a child's health, growth and development, and is why all South Australian centres have in-house chef who produces a new, seasonal menu every week and provides fresh meals daily. 
Catering to all dietary requirements, children enjoy vast variety of meals, salads, soups, mains and desserts. Some of the children's favourites are focaccias, pin-wheels, chicken curry, spaghetti and meat balls, and burgers that the children get to construct themselves.
"We place a high importance on serving children nutritional and well-balanced meals that are diverse in flavour in cuisine," Annie said.
"Mealtimes are designed to be social, so the children eat together at tables in each of the centre's dining areas. We find this helps encourage socialisation and positive eating habits."

State of the art Early Learning Centres
Edge Early Learning is known for its state-of-the-art early learning centres that support the needs of the community and offer added conveniences to families, while being committed to delivering an exceptional experience where children can discover their potential and start school with a love of learning.
Edge provides quality education and care for children aged from 6-weeks to preschool by instilling a love for learning through play-based experiences.
Edge is currently taking enrolments for 2023.
To find out more about Edge Early Learning and book a centre tour: