Dining out with kids can have its challenges but Adelaide's Finest goes all out to make it an affordable and stress-free experience.
Mr Nick's at Frewville and Pasadena are family-friendly restaurants which welcome your junior dining companions and offer a special menu designed to appeal to their taste buds. The kid-friendly dishes are made with good-quality ingredients and deliver the right portion size at the right price.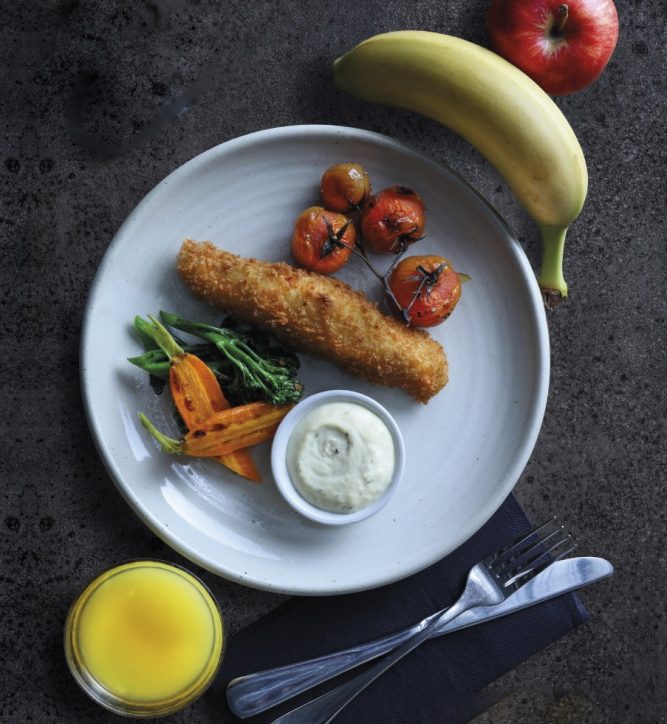 As a family-owned and operated business, Adelaide's Finest empathises with the challenges many families are facing amidst the rising cost of living along with the difficulty of maintaining a balanced household budget. To help ease some of this pressure, Mr Nick's has introduced a kids' menu of fun, fresh and flavour-packed dishes sure to win over even the most fussy eaters.
The chef-cooked kids' meals are $10 and include penne pasta with a tomato sugo or Bolognese meat sauce, battered local fish with chips, a Mr Nick's junior cheeseburger or crumbed free-range chicken tenderloins or calamari with hot chips.
Taking the whole tribe to dine at Mr Nick's is a great way to spend quality family time (with no washing up!) but Adelaide's Finest also makes things a little easier for busy households by doing all the hard work when it comes to a speedy, homestyle and affordable meals to cook at home.
Adelaide's Finest Frewville and Pasadena stores have an ever-evolving selection of freshly- cooked heat and eat meals which are big on value and flavour. Feeding everyone at home is easy with Adelaide's Finest 2kg family packs of delicious lasagne or ricotta and spinach cannelloni. They also have a classic Greek-style moussaka which has Mr Nick's seal of approval! The 2kg family packs are $35 each which makes them unbeatable value.
The butchery and seafood teams at Frewville and Pasadena also help make dinnertime a stress-free event with their ever-increasing range of quality, value-added meals which require minimal effort to cook. The team do all the prepping for you with pan-ready chicken and beef schnitzels, hand-crumbed garfish and flathead, Mr Nick-approved Greek-style shaslicks and tasty sausages which are all made from scratch in store.
---
Adelaide's Finest Supermarkets
Frewville | Pasadena
adelaidesfinest.com.au
@adelaidesfinestsupermarkets