For years now TreeClimb Adelaide has been the go-to for thrill seeking kids and families looking for adventure. No alternative has really compared to the TreeClimb concept, because what's better for our kiddos than being high amid the canopy, climbing, scaling, balancing and then zip-lining their way back to solid ground before doing it all over again? Not much!
Enter TreeClimb Kuitpo Forest.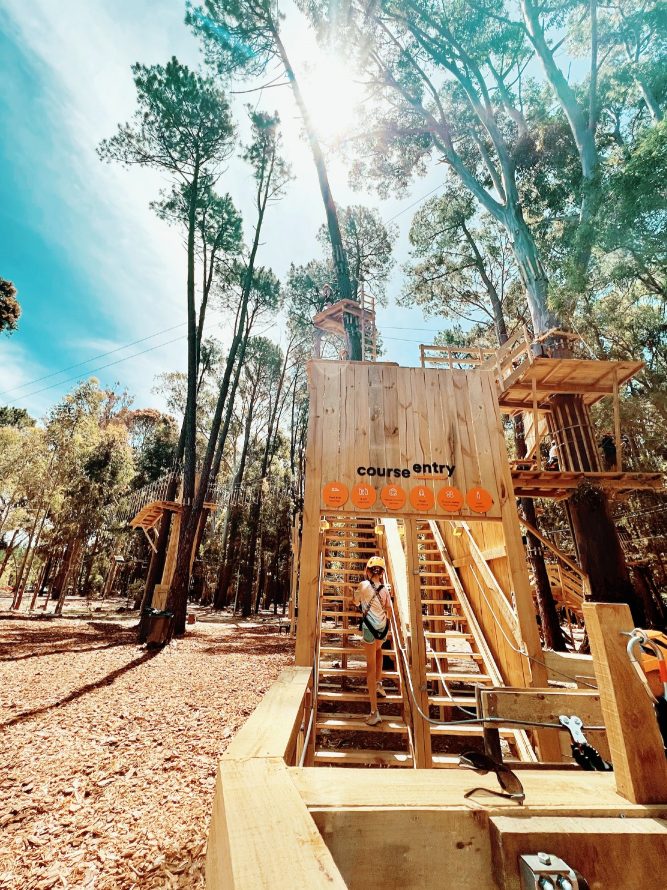 TreeClimb Kuitpo
The team behind TreeClimb are always looking for new heights to scale, and they've certainly spared no expense—nor left any possible adventure unexplored—to make the new TreeClimb at Kuitpo Forest the next level of outdoor enviro-tainment experience.
What strikes you immediately as you enter TreeClimb Kuitpo is that it is truly a multi-sensory experience; you're followed by the scent of pine wherever you go on the course and its surrounds, and never more so than when you're within the canopy preparing to take on the obstacles.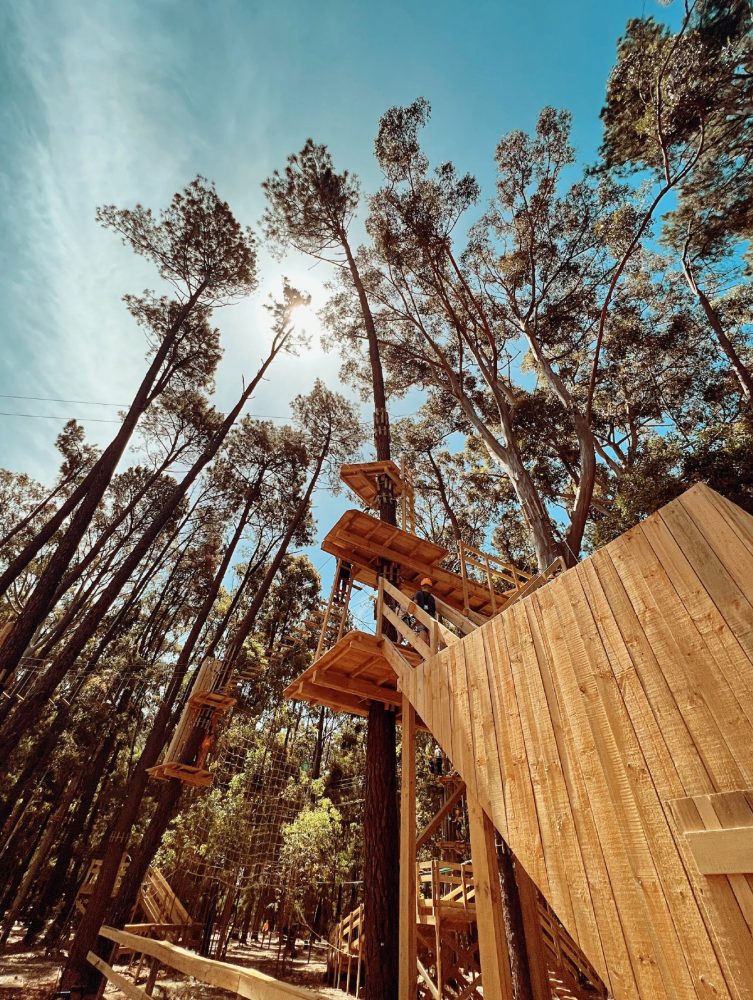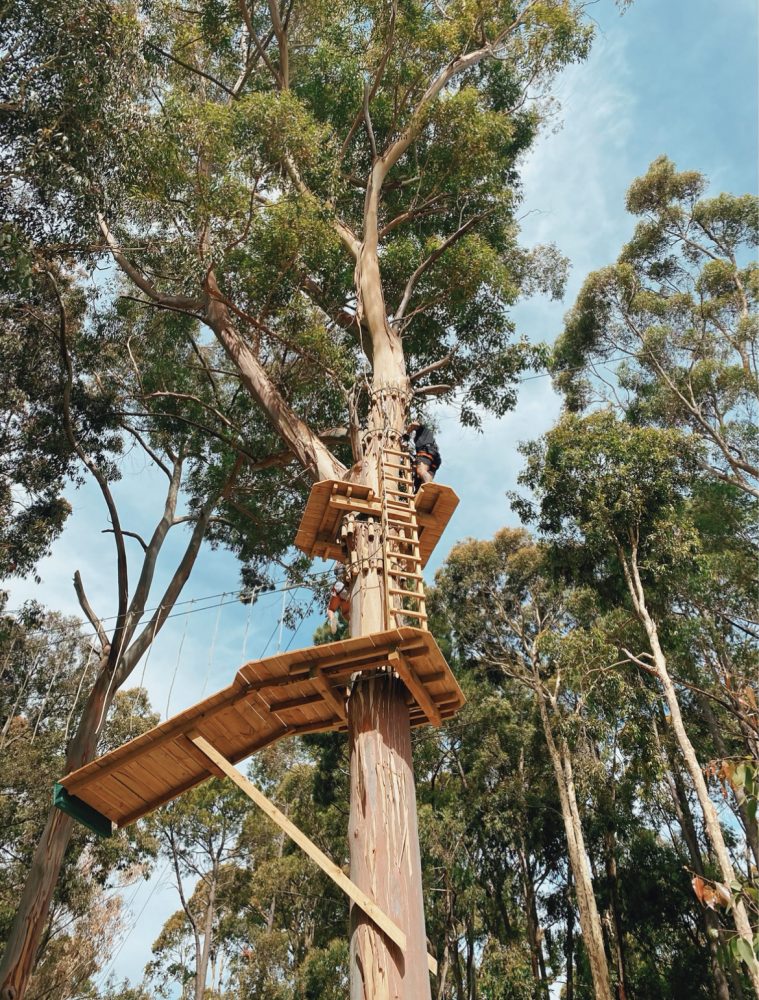 TreeClimb Grand Course for the whole fam
Prepare to buckle up and give some (very) high fives as you take on TreeClimb Kuitpo Forest in a session of aerial adrenalin and treetop thrillseeking. This is South Australia's first aerial nets course, complete with zipline loop over the Heysen Trail, and it sure does not disappoint.
The Grand Course offers over 59 obstacles set across 4 different levels, no less than 9 ziplines and even a tarzan swing for the adrenalin junkies among us.
Better yet, if you have brave little adventurers who don't quite meet the 135cm height requirement for climbing the Grand Course, by booking the Family Experience you can accompany them (as long as they exceed 125cm) and they can have the full TreeClimb Grand experience with you. A win for parents everywhere with multiple children who all want to do the same course and will argue and complain relentlessly if it's not an option. We asked, and TreeClimb listened! Which is more than we can say for our kids most of the time.
Tickets for the Grand Course give you 2 hours of climbing and 4 courses to attempt; see how many you can get through!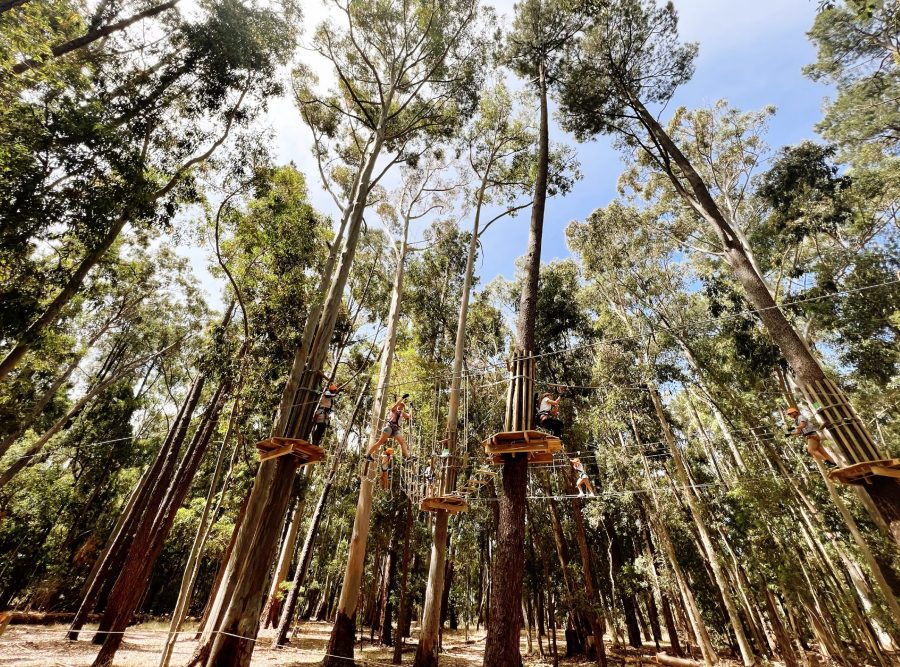 TreeClimb Kuitpo for kids
TreeClimb would never leave out the itty bitty littles though, with their Kids Course designed to to allow parents and carers to be coaches from the ground as the kiddos take to the trees solo to experience the adventure. We like to call this an opportunity for some 'climb out' for the adults of the family! Sit back and let the experienced TreeClimb crew take the reins as you enjoy a beverage and a snack from the onsite cafe and take in the views of the stunning Kuitpo Forest around you.
The Kids course features 26 activities across 2 levels and all obstacles are designed to challenge the little ones while they safely explore the Kuitpo Forest treetops.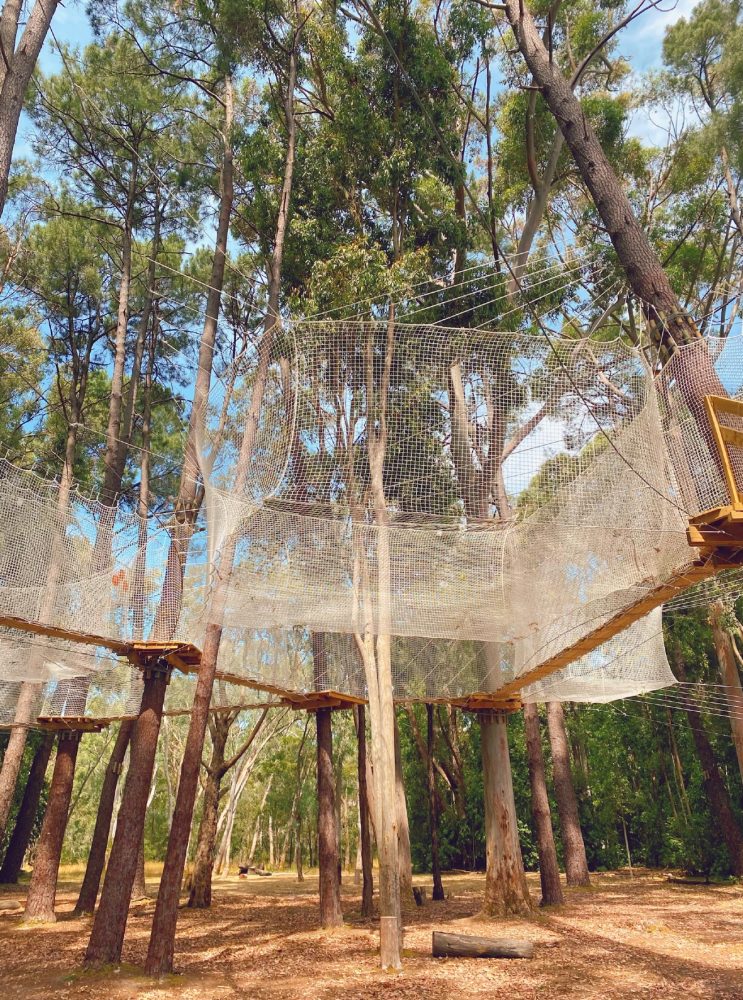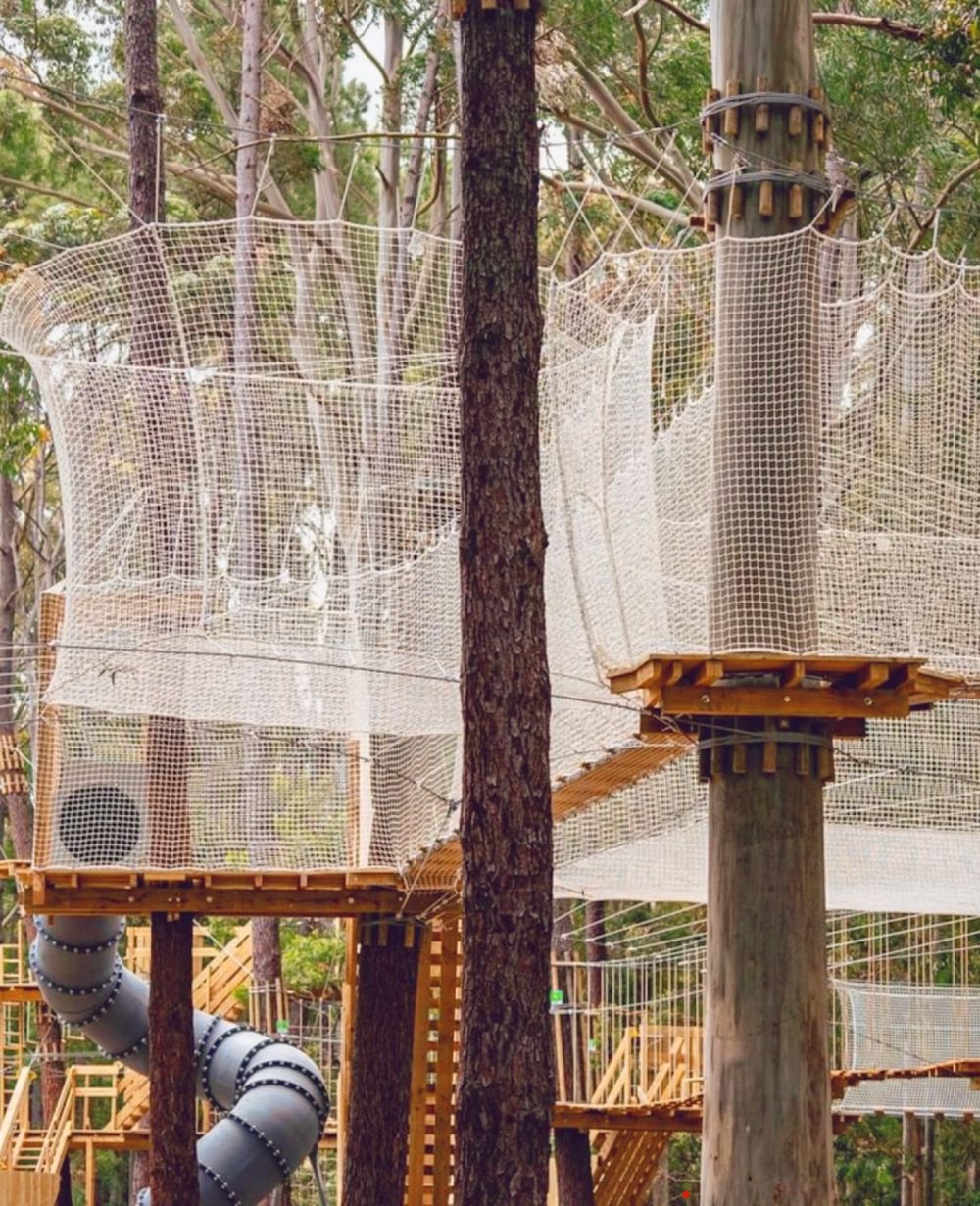 And if you are wondering where the Aerial Nets Course comes in, watch this space as it's opening soon and will offer an inclusive experience for climbers of varying abilities and the perfect add on activity post-climb! There's even a nature play area underneath for kiddos wanting to stay a little closer to the ground.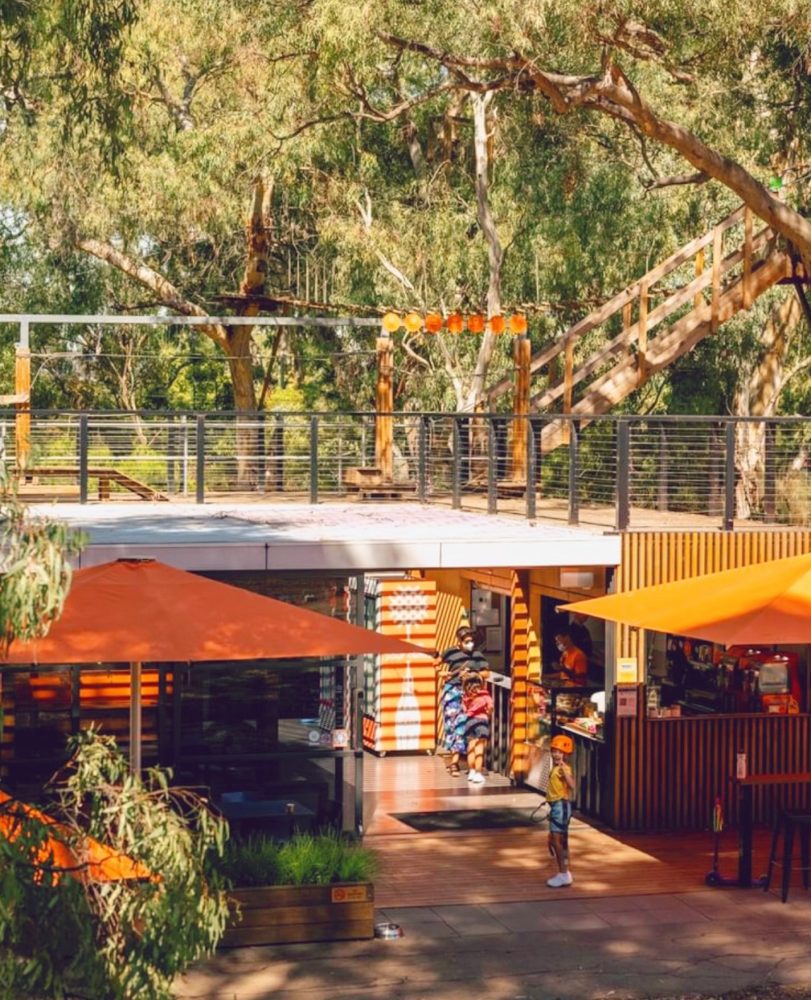 The new location at TreeClimb Kuitpo is a 45 minute drive from the Adelaide CBD. If you're looking for an activity a little closer to home, the Greenhill Road location is still going strong with plenty of aerial adventures to enjoy in the beautiful South Park Lands!
Both TreeClimb locations are open 7 days a week. Jump online and secure your spot now. 
---
To book:
treeclimb.com.au/locations/book-now-kuitpo