Bike rides, playgroups and markets! We've got you covered with the best Sustainable September events in Adelaide for kids.
There is a climate emergency and the people that it will impact the most is our kids. Sustainable September is a way we can either start to make changes or continue to help the planet for our kids' future! Whether you're a climate-hero or you're just wanting to make little changes, Sustainable September is the perfect way to get involved in climate action.
We've also left you with some tips to support Sustainable September at home with your kids.
Sustainable September events in Adelaide for kids: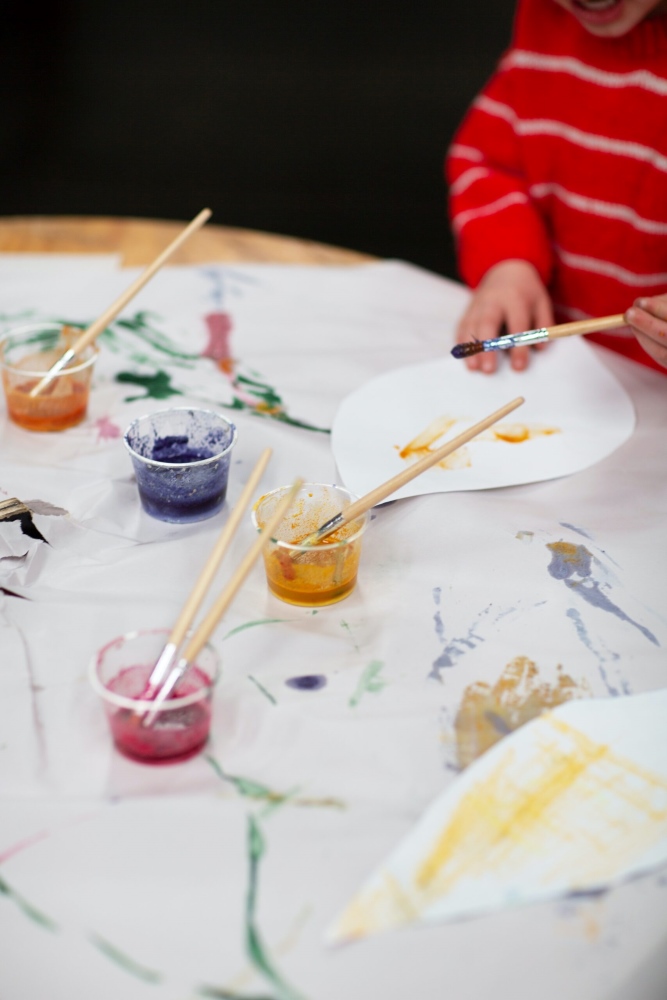 Little Climate Heroes Playgroup
As part of Slow Fashion September, The Little Climate Heroes Playgroup is hosting an all day drop in workshop at The Market Street on Holland.
The Little Climate Heroes Playgroup believes that you are never too little to make a difference for the planet. The playgroup is child led and ran by a qualified art and play therapist specialising in working with children. All climate conversations and action keeps children's age and capacity at the forefront.
Little Climate Heroes shows that caring for the planet is something we all can do and that we can have fun while we do it.
Activities on offer at this all day drop in workshop include:
painting your climate hero cape using recycled fabric and items
decorating a pot and planting a sunflower
work on a group climate action image for Create4Adelaide
Gold coin donations to participate in this workshop to cover the costs of materials is appreciated
Sun, 3 Sep 
The Market Shed on Holland, 1 Holland St, Adelaide
---

Free Sustainable Kids Craft Workshops
This September the Adelaide Central Markets is taking some simple steps towards becoming a more sustainable community and reducing their environmental impact.
As part of this, every Saturday morning in September kids can participate in sustainable craft, learning how to re-use and repurpose items from everyday life into masterpieces.
Workshops will be delivered by the team from Little Picassos and will be free. Bookings are not required, however, places are limited and small wait times may apply.
Every Sat in Sep
Adelaide Central Market, 44 – 60 Gouger St, Adelaide
---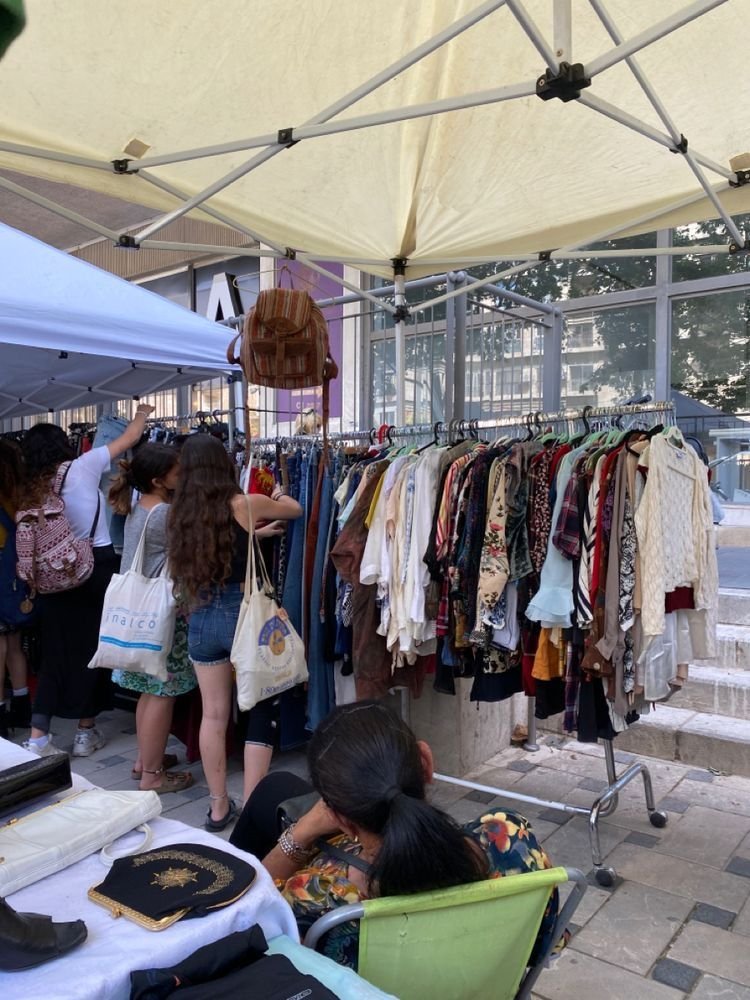 Sustainable Fashion Markets
The Sustainable Fashion Markets was established to celebrate the beauty, sustainability, community, and uniqueness of sustainable fashion and small businesses.
The market takes place in the vibrant and inviting venue, Harts Mill, transformed into a bustling marketplace filled with racks of carefully curated preloved items. The ambiance is energetic, with upbeat music, colourful decorations, and an array of delicious food and beverages. Local artisans and designers are also invited to showcase their up-cycled and repurposed creations, inspiring attendees to explore their own creative potential and contribute to the circular economy.
There'll be something for you and the kiddos at The Sustainable Fashion Markets, plus the location is close to one of our favourite playgrounds in the Port, so make it a family-fun day out!
Sat, 10 Sep – 10am
Harts Mill, 9A Mundy St, Port Adelaide
---

Little Climate Heroes Playgroup and Spring Plant sale
The Goody Patch is having their annual Spring Plant sale, and Little Climate Heroes Playgroup will be there, running kids activities and chatting to people about climate and sustainability.
So come along and pick up some veg seedlings, herbs, annuals and lots of pollinator friendly perennial flowers to make your green patch lovely!
Baked goods from the Goody Patch volunteers
Open garden
Information for new members
Fun nature based activities for kids
Remember to BYO bag/box to carry your seedlings home
Sat, 10 Sep – 9am – 12pm
The Goody Patch, 12/12A Surrey St, Goodwood
---

Kidical Mass Adelaide
The Kidical Mass is a global movement! Join thousands of children and their families worldwide in taking over their city streets to claim their right to ride safely. More than just a protest, Kidical Mass gives children a voice, creates a positive vision for the future and connects young and old across the cycling community.
Organising partners in Adelaide include Middle Ground Motherhood, Bike Adelaide and Australian Parents for Climate Action. They invite you to Adelaide's local event.
Sun, 24 Sep – 10am
Gladys Elphick Park/Narnungga (Park 25)
---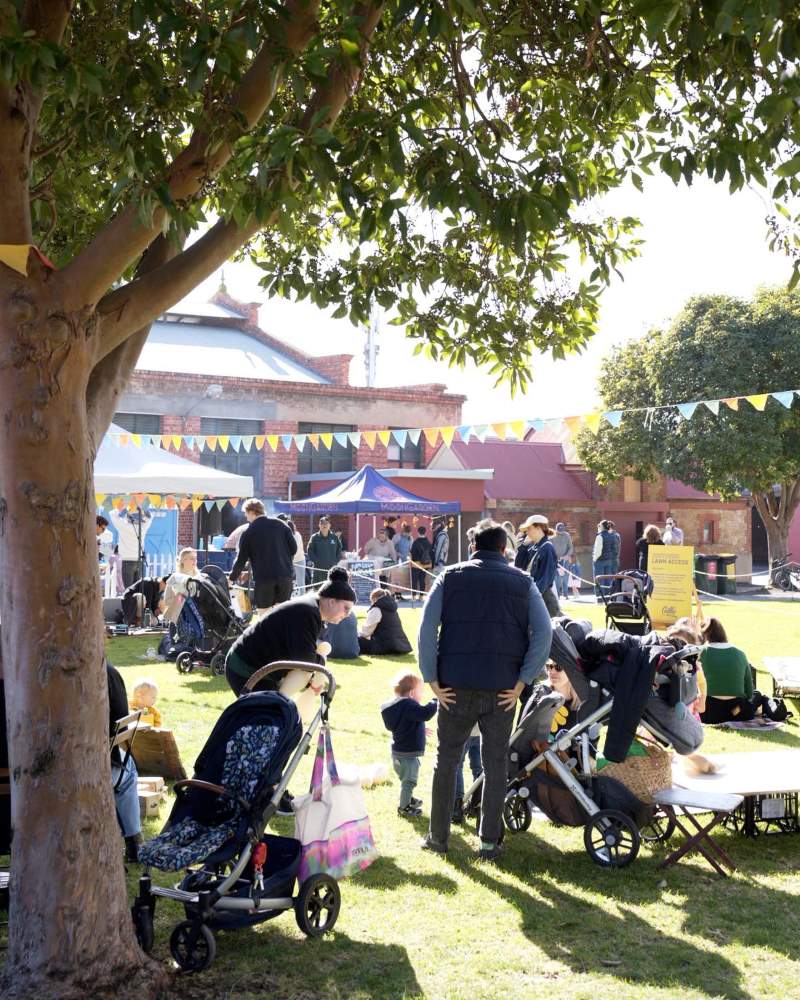 Gilles at the Grounds – The Spring Return
The peoples marketplace! Located at the authentic Brick Dairy Pavilion at the Adelaide Showground, Gilles at the Grounds plays host to many local sellers in fashion, vintage, art and craft. With a delicious range of local food vendors and live music, plus indoor and outdoor spaces, Gilles is your go-to market destination.
Grab the fam and get yourself and the kiddos some fresh new threads whilst supporting local makers and sellers, make a day of it and get lunch whilst enjoying the Spring sunshine.
Sun, 24 Sep – 9.30am to 3.30pm
Adelaide Showgrounds (Leader St Entrance)
---
5 ways to support Sustainable September at home
Ride or walk to school one day a week during Sustainable September – transport has the biggest impact on our individual carbon output, so if you are able, leave the car at home one day a week this September and ride or walk the kiddos to school!
Meat-free Mondays – another way we can individually help the planet is by changing what we put on our plates. Eating less meat is an easy way to support Sustainable September. Commit to eating meat-free on Mondays in September
Send your kitchen scraps to the green bin – food scraps and waste, paper towels, compostable brown paper, and more can all be turned into compost through your home green bin. Most of us have a green bin already, so it's an easy win towards helping our environment
Pick up trash – next time you and kiddos are at the park or beach take a bag with you and some tongs and pick up trash to keep it out of our waterways
Use your reusable bottles, cups and bags – I am sure we all have these items but life happens and we end up leaving them at home or forgetting about them entirely. Use this month as a way of getting into a routine of bringing your reuseable water bottles for you and the kiddos, your reuseable coffee cup and your reuseable bags
---