Offering double the fun with its two incredible parks, TreeClimb is the ultimate destination for climbers of all ages.
Twice the Fun!
TreeClimb now boasts two fantastic locations, providing endless opportunities for adventure seekers. Choose between the rejuvenated Adelaide City Park Lands for an urban climbing experience, or immerse yourself in the enchanting Kuitpo Forest for a nature-filled day out.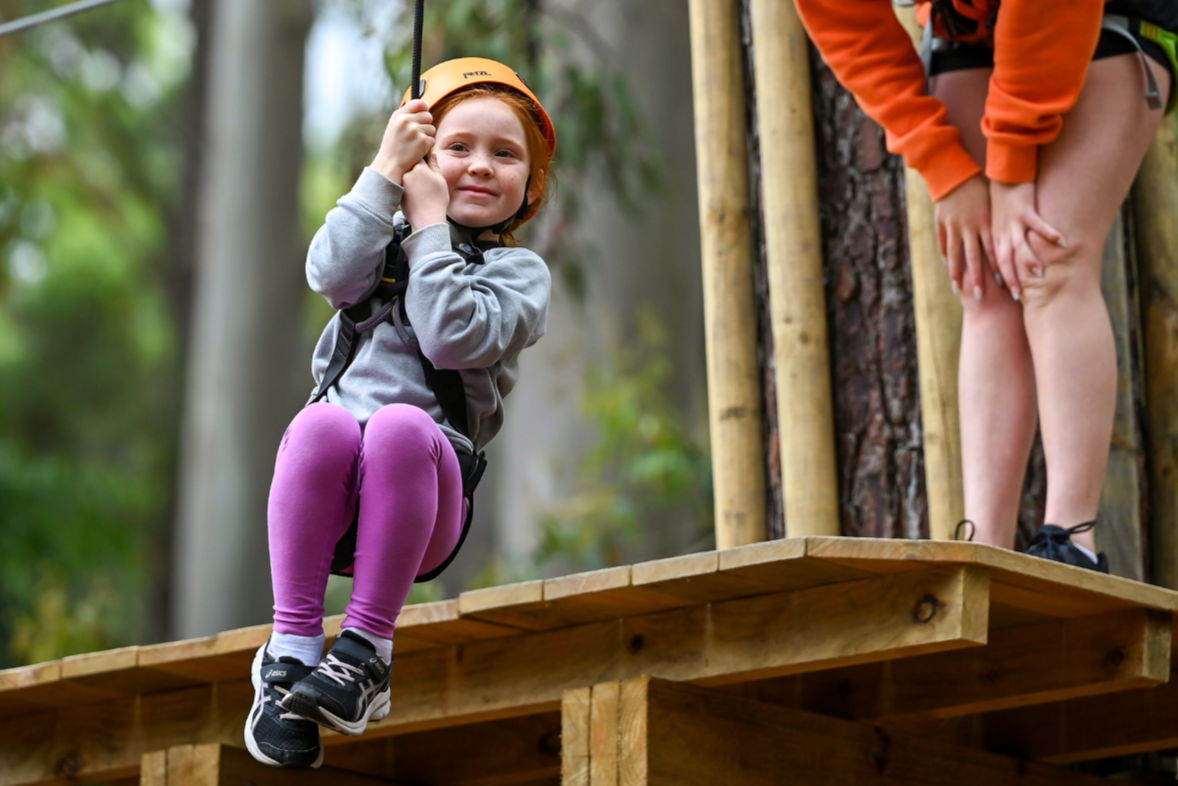 Courses for all ages and abilities
Kids Course (Located at TreeClimb Adelaide and TreeClimb Kuitpo Forest)
If your little ones are itching for an adventure, the Kids Course is perfect for them. Designed for climbers who are 100cm or taller, this course features five different routes with over 45 obstacles across both venues, including exciting ziplines! While adults can't participate in this one, they can cheer on from the ground, providing plenty of encouragement and support.
Grand Course (Located at TreeClimb Adelaide and TreeClimb Kuitpo Forest)
For the more daring climbers, the Grand Course awaits. Participants must be at least 135cm tall to tackle this challenge. With nine courses spread across both locations, you'll find over 100 obstacles across both venues, including the heart-pounding Zip-Loop and exhilarating Tarzan swing at each spot.
Family Experience (Exclusive to TreeClimb Kuitpo Forest)
Looking for a family-friendly adventure? The Family Experience at TreeClimb Kuitpo Forest is the answer. Children between 125 – 135cm tall can now take on the Grand Course, but with the support of an accompanying adult. It's an opportunity for little adventurers to explore alongside their grown-up counterparts.
Nets Adventure (Exclusive to TreeClimb Kuitpo Forest)
Introducing South Australia's FIRST Nets Adventure! Tailored (but not restricted to) for our youngest climbers, aged 2 to 10 years old, this course is the perfect option for those not yet tall enough for the Kids Course or for those seeking an added dimension to their TreeClimb experience. Adult to child ratio's apply, children under the age of 6 are required to have a parent on the Nets Course with them at all times.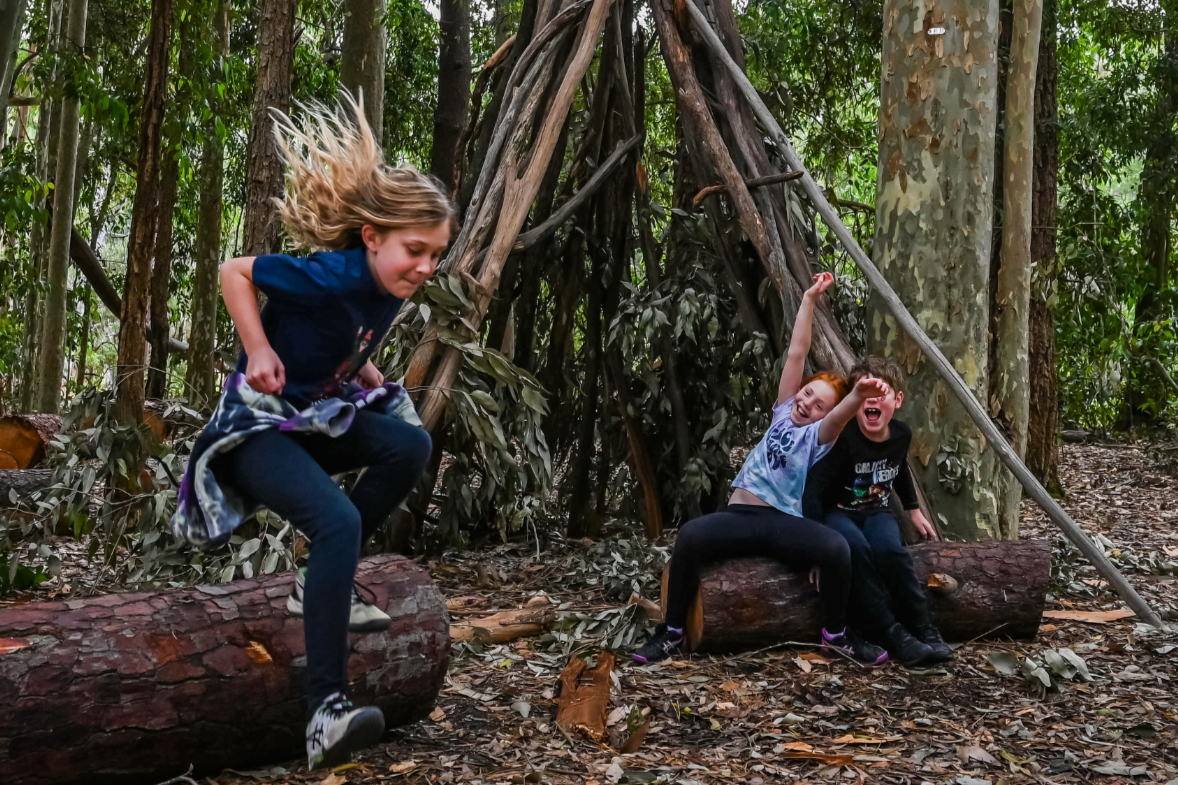 More Than Just Climbing
TreeClimb offers an array of options beyond the courses:
Gift Passes: Looking for the perfect gift? Choose from $35, $50, $100, or set your own value. Valid for three years and redeemable at both locations, they're the ideal present for thrill-seekers of any age.
Unique Birthday Party Experience: Say goodbye to extra fees, minimum numbers, and minimum spends! At TreeClimb, it's all about making your special day memorable. Simply book for the climbers, and let the adventure begin.
Suitable for All Group Sizes: Whether you're a dynamic duo or a group of 30, TreeClimb has you covered. Groups may be split into multiple Safety Training sessions of 15-20 climbers, ensuring everyone has a safe and enjoyable experience.
Get Ready to Climb!
This October school holidays, don't miss out on an adventure at TreeClimb. With two amazing parks, a variety of courses for different ages and abilities, and options for non-climbers, it's an experience the whole family can enjoy. Book now and prepare to soar to new heights!
---
For more information: