That's right, along with all our fave things to do at Hahndorf Farm Barn like exploring picturesque paddocks as well as an abundance of animals to see, hold and feed, the Farm Barn now has a whole fleet of kid-sized excavators and ride-on tractors.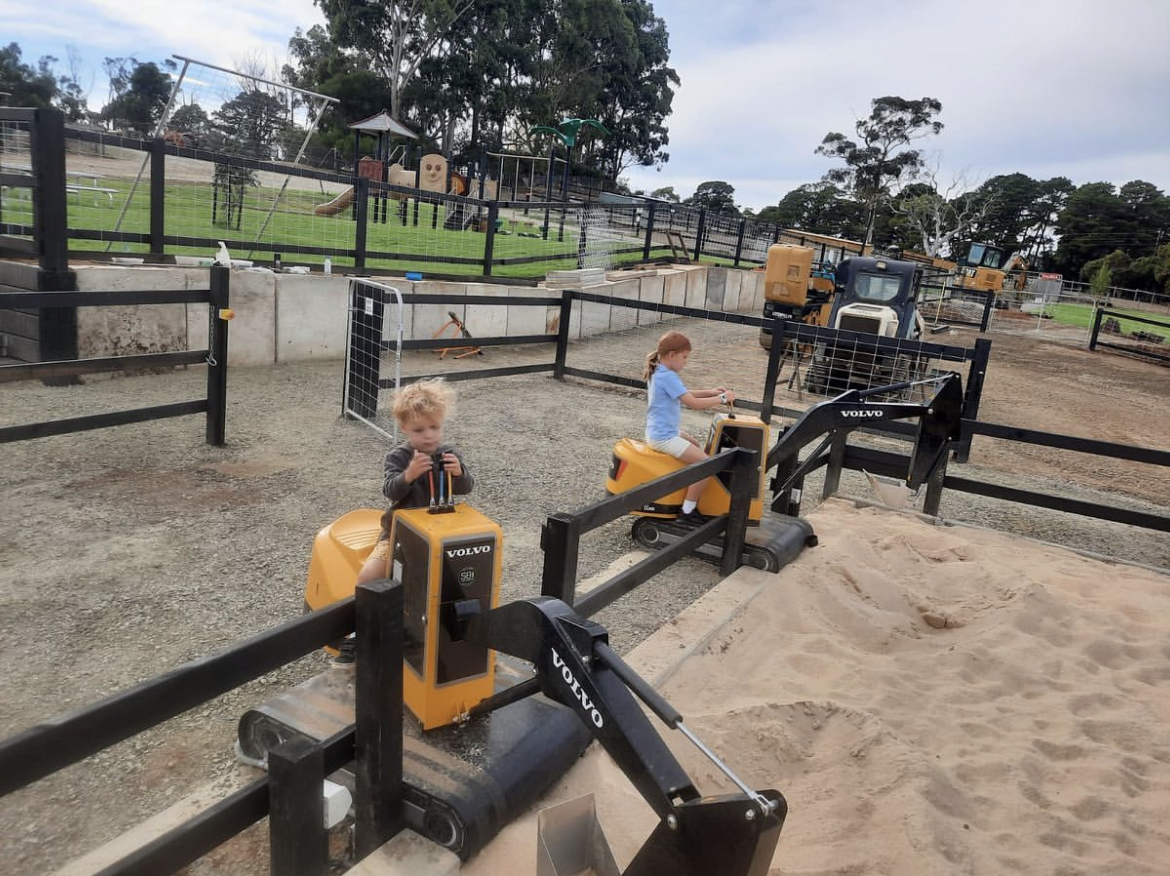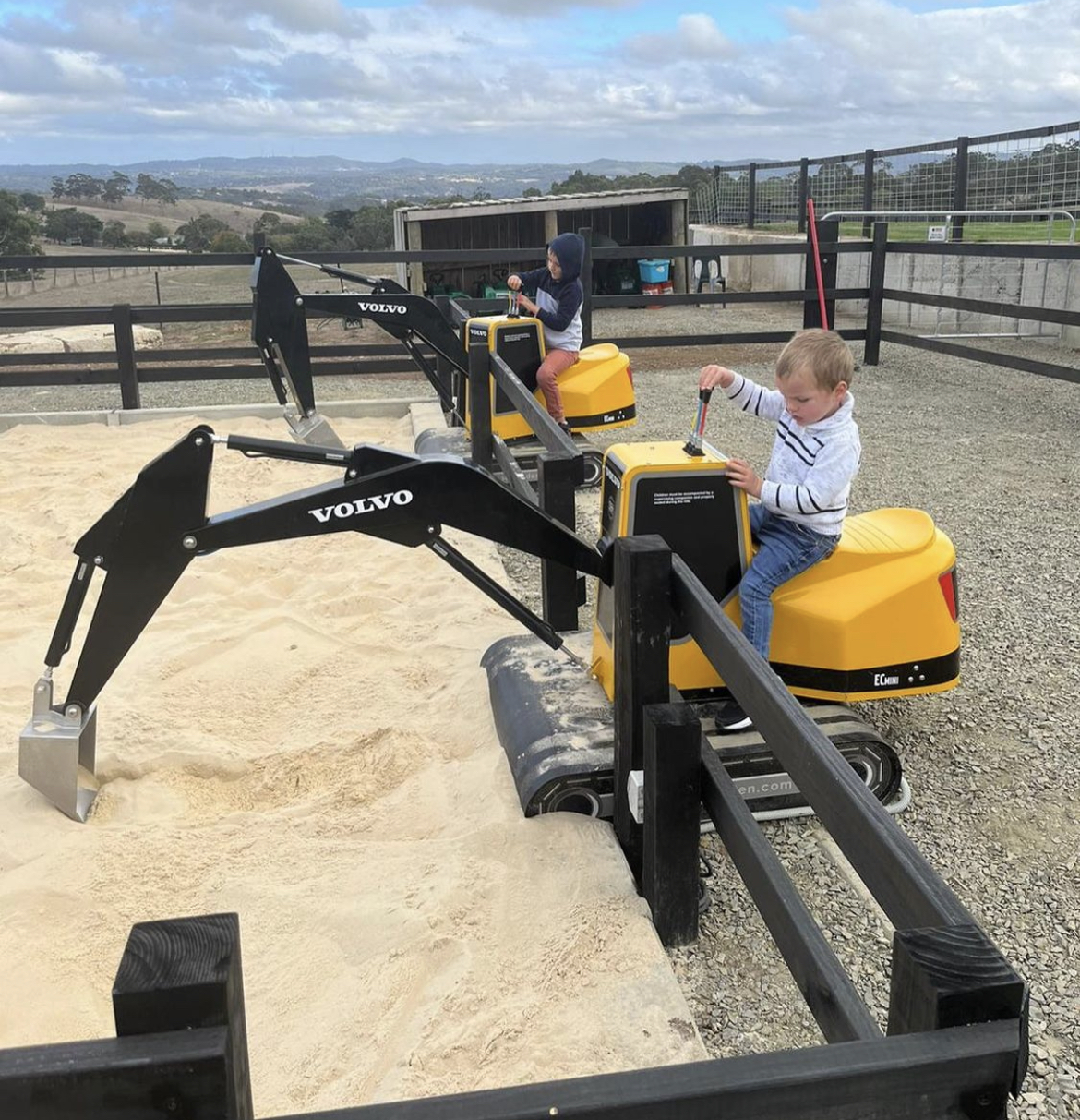 Hahndorf Farm Barn ride-on kid-size excavators and tractors
The hydraulic powered excavators are as lifelike as the real thing and give kiddos that hands-on experience of what it's like to be behind the controls of an actual digger in a huge custom made sandpit.
It just does not get better than this!
Not only can your kids dig to their hearts content on these excavators, but they can also try their hand at driving a tyke-size tractor. Holy Hahndorf this is so.much.fun!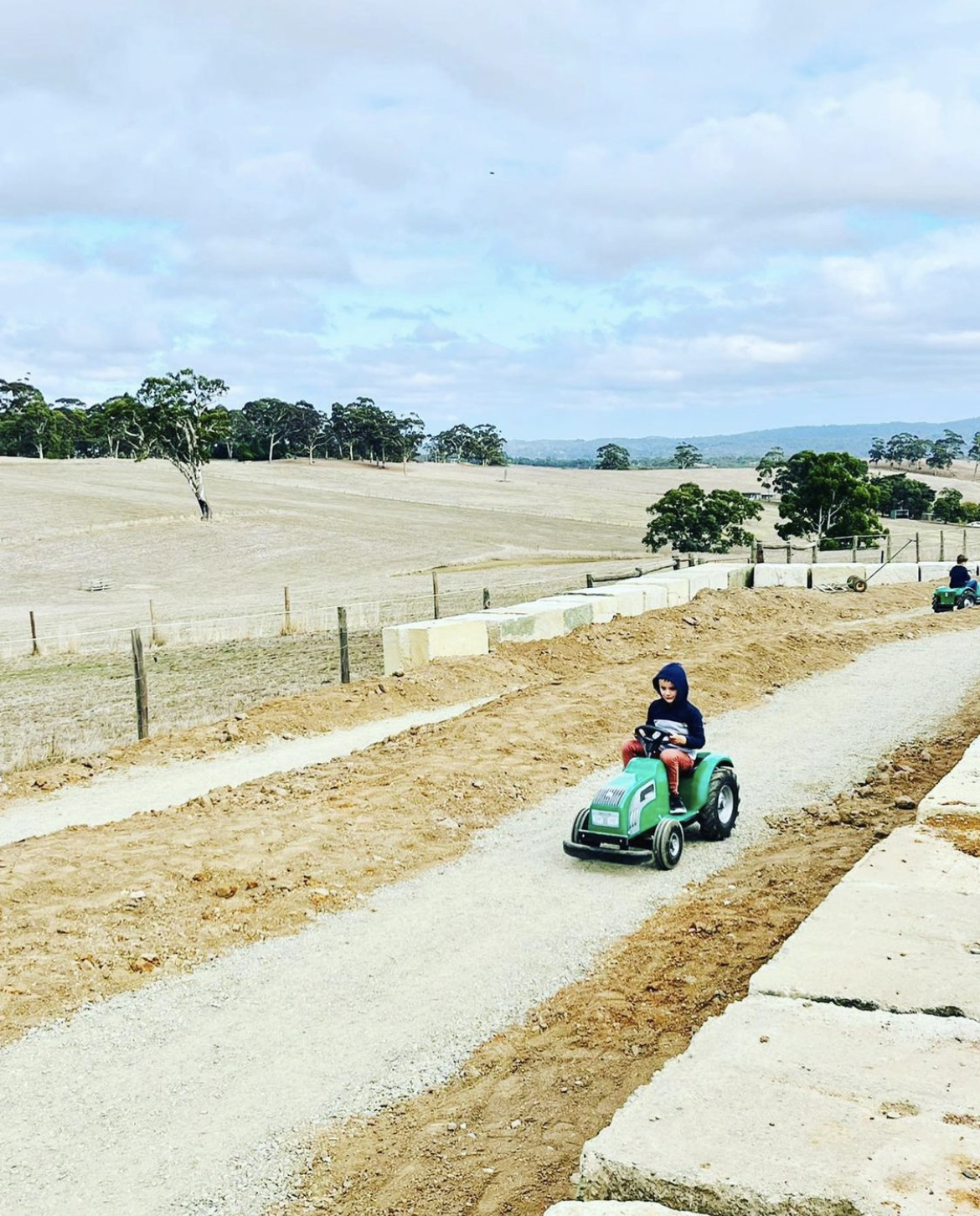 Life on the farm at Hahndorf Farm Barn
Of course, there's still all the animals and attractions we know and love at the Farm Barn, with the unique blend of wildlife park and farm yard offering a full day of fun for families.
With pony rides, cow milking, reptile shows and baby animals aplenty, as well as the chance to ride on a full size tractor around the property, this is your chance to really show the kids what life is like on the farm.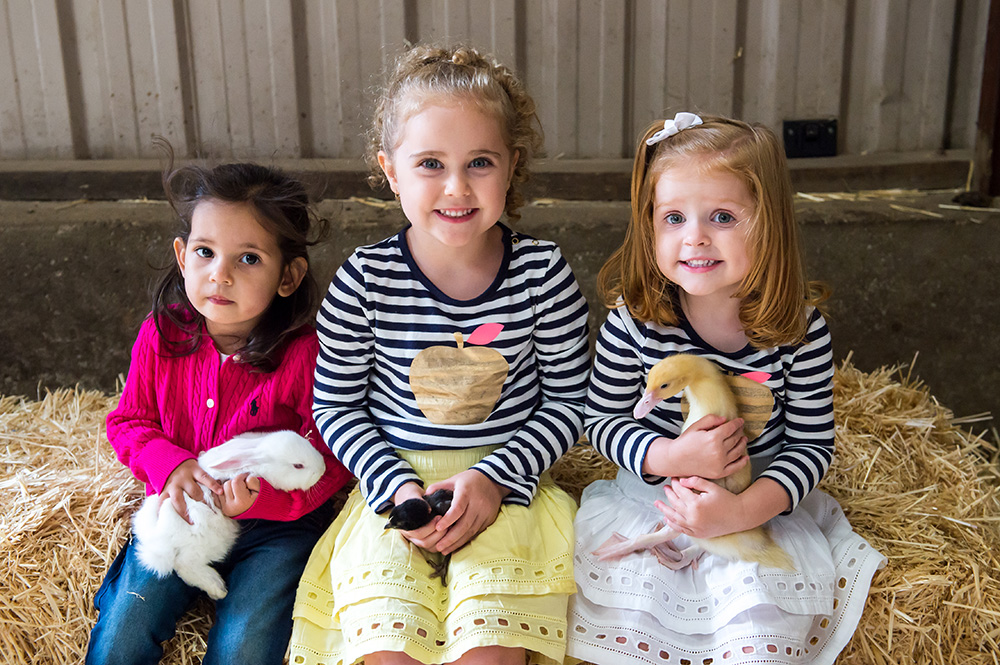 There are many activities for kids at the farm, so you can spend quality time out and about in the country creating lasting memories!
Let the kids be kids; bring a picnic or enjoy a BBQ in the undercover picnic and BBQ area with a stunning view, wander through the farm together and have a great time in the on site playground and sandpit.
For more information or to book: