From outdoor fun and games to guided tours, delicious food, and award-winning wines, these wineries are kid friendly and perfect for families of all ages. So, get ready to sip on some of the best wines in town while your kids run wild and enjoy the day out right along with you.
In this list, we've handpicked the most family-friendly wineries in Adelaide, so you can plan your next wine-tasting adventure with the whole fam!
Updated: September 2023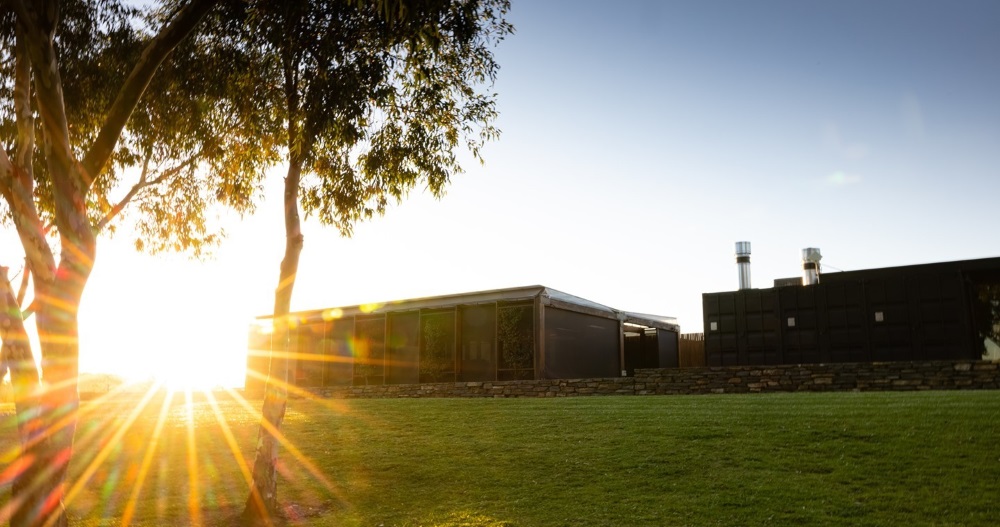 Mitolo Wines
Located only 45 minutes south of Adelaide in McLaren Vale, Mitolo Wines makes for the perfect family-friendly day out. The gorgeous architecturally designed cellar-door is surrounded by plentiful grass for the kiddos to run around on and with two onsite restaurants to choose from that both cater to kids there is plenty of options for all families.
The restaurants – Little Wolf Osteria, embraces tradition and the much loved flavours of the Italian kitchen, welcomes children anytime and offers a Bimbi menu for 12 years and under. Frankie Italo Dining and Disco Lounge has a more laid back vibe offering Roman style pizza or a handmade pasta and also welcomes children. Frankie's has a gelato cart that is sure to be a hit with the kiddos!
141 McMurtrie Road, McLaren Vale
---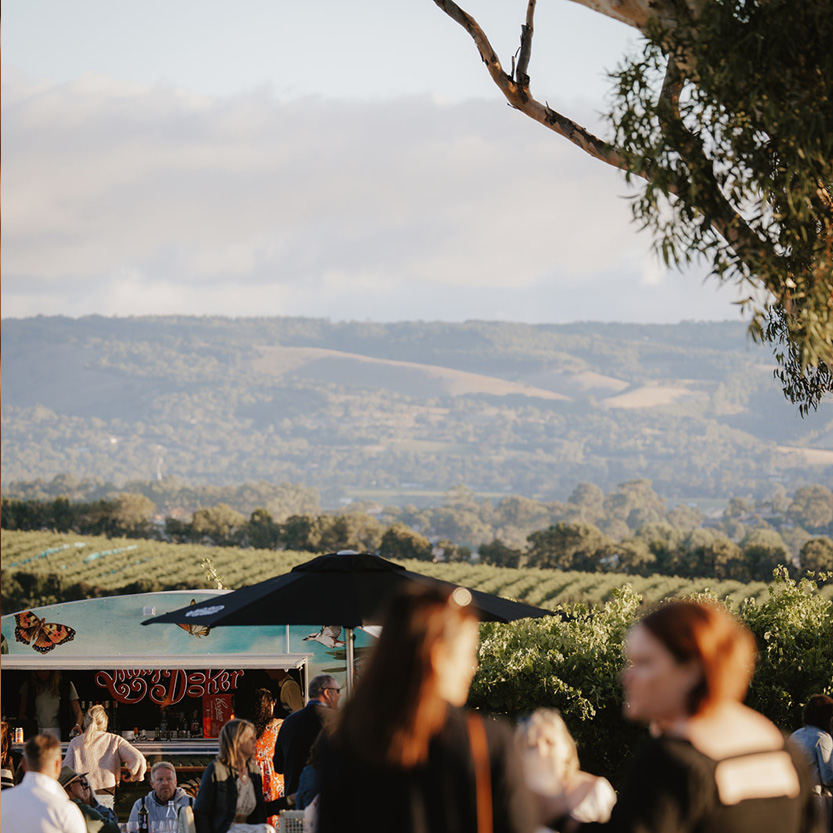 Mollydooker Wines
While Mollydooker is known for its bold wines, they also have a relaxed and family-friendly atmosphere. With space for the kiddos to run around Mollydooker Wines is an excellent choice for a wine tasting in McLaren Vale. The host Movie at Molly's, a family movie night, so keep an eye on social media.
The menu which consists of sharing platters and cheese boards is an easy way to feed the kids while you sit back and enjoy a wine!
23 Coppermine Rd, McLaren Vale
---

Barristers Block
The Barristers Block outdoor area is a highlight, offering plenty of space for families to enjoy a picnic or relax in the sunshine.
The winery's lush gardens are home to a variety of native flora, creating a stunning backdrop for visitors to enjoy. The outdoor space also features a children's play area, complete with swings, a sandpit and a slide, keeping kids entertained while parents enjoy a glass of wine.
The outdoor area also features farm animals which helps keep the little ones entertained. Yard games are also brought out in the nicer weather for both the kids and grown ups to enjoy!
141 Onkaparinga Valley Rd, Woodside
---

Howard Vineyards
Howard Vineyards offers a range of activities and facilities that cater to families with children. With terraced lawns, the winery has plenty of open space for kids to run around and play. The vineyard itself is a beautiful setting for a family picnic or a game of catch, and the winery's staff are happy to provide blankets and other supplies to help families make the most of their visit.
The winery's restaurant offers a children's menu that features kid-friendly options such as fish and chips, pasta, and burgers as well as high chairs and other family-friendly amenities to make dining with kids easy and stress-free.
 53 Bald Hills Rd, Nairne
---

Golding Wines
Golding Wines is not only a winery for the adults, but it's also a family-friendly destination that your kiddos will love!
First off, let's talk about the outdoor area. It's spacious and perfect for the little ones to run around and let off some steam. They have live music and fun events all year round, and when the kids get hungry, Gingko restaurant has yummy food like homemade pizzas and gelato that they'll love!
 52 Western Branch Rd, Lobethal
---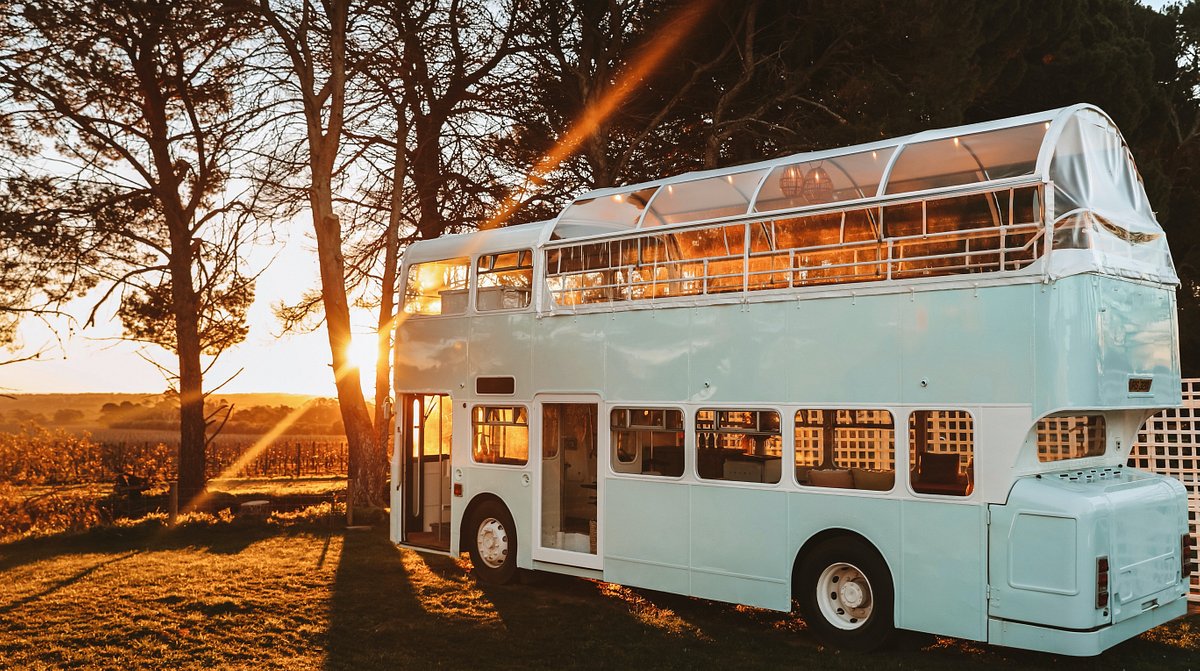 Down the Rabbit Hole
Down The Rabbit Hole is a must-visit destination for families seeking a unique experience that caters to visitors of all ages.
The winery's Alice in Wonderland-inspired décor and whimsical atmosphere make it an exciting and enchanting place for children to explore, while adults can enjoy the award-winning wines produced by the winery. Down the Rabbit Hole also features an outdoor playground for children, offering a range of activities that will keep the little ones entertained.
With its friendly staff, fun atmosphere, and delicious wines, Down the Rabbit Hole Cellar Door is the perfect family-friendly destination for a day out in McLaren Vale.
33 Binney Rd, McLaren Vale
---

Lot 100
One of the unique features of Lot 100 is its sprawling outdoor space, which is perfect for families to enjoy a picnic or a leisurely stroll through the vineyards.
The winery also offers a range of fun activities for kids, such as a giant Jenga set, lawn games, and a kids' menu featuring yummy snacks and refreshing drinks. You haven't lived unless you've had Pizza at Lot 100!
68 Chambers Rd, Hay Valley
---

Gemtree Winery
Yes that is a playground you see! So get ready for some serious family fun at Gemtree Wines in McLaren Vale. This place has everything you need for a day of adventure, from a super cool maze to playgrounds, lawn games, mini golf, and even treasure hunts. You can also meet the resident alpacas Gus and Caruso and feed some other friendly animals.
And if that's not enough, kids can take a break and play with the toys while enjoying some of the best hills around to roll down. Don't forget to grab a kids pack for a small fee, too. This has got to be one of the most family friendly wineries South Australia has to offer.
167 Elliot Rd, McLaren Flat 
---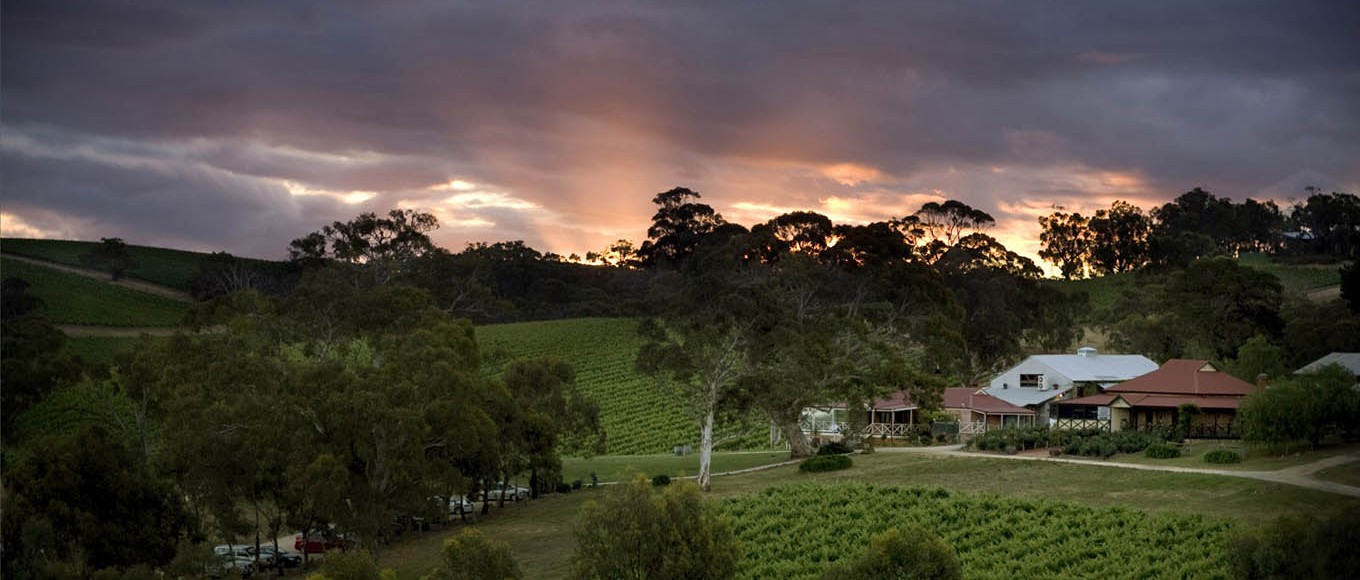 Longview Winery
Longview Winery offers a range of family-friendly activities and amenities that are sure to keep visitors of all ages entertained. The winery's outdoor area is a highlight, with plenty of space for kids to run around and play. The lawns are perfect for a game of frisbee or soccer, and the stunning views of the surrounding hills make it an ideal spot for a family picnic.
The winery's restaurant, The Deck, offers a children's menu, with options like fish and chips and pasta, as well as high chairs for the littlest visitors. The restaurant also has an outdoor play area, featuring a wooden fort and swings, allowing kids to burn off some energy while parents enjoy a glass of wine.
154 Pound Rd, Macclesfield 
---

Sidewood Estate
With its amazing nature playground, families are flocking to Sidewood to enjoy the wholesome Hills hospitality. And while the kids are climbing, swinging, and jumping their way through the playground, you can kick back and relax in one of the deck chairs or day beds.
But the fun doesn't stop there! Sidewood has an awesome petanque and lawn bowl area, perfect for a little friendly competition with the whole family. And if you're in the mood for a picnic, they've got a prime patch for you to lay out your blanket and enjoy the beautiful scenery.
6 River Rd, Hahndorf 
---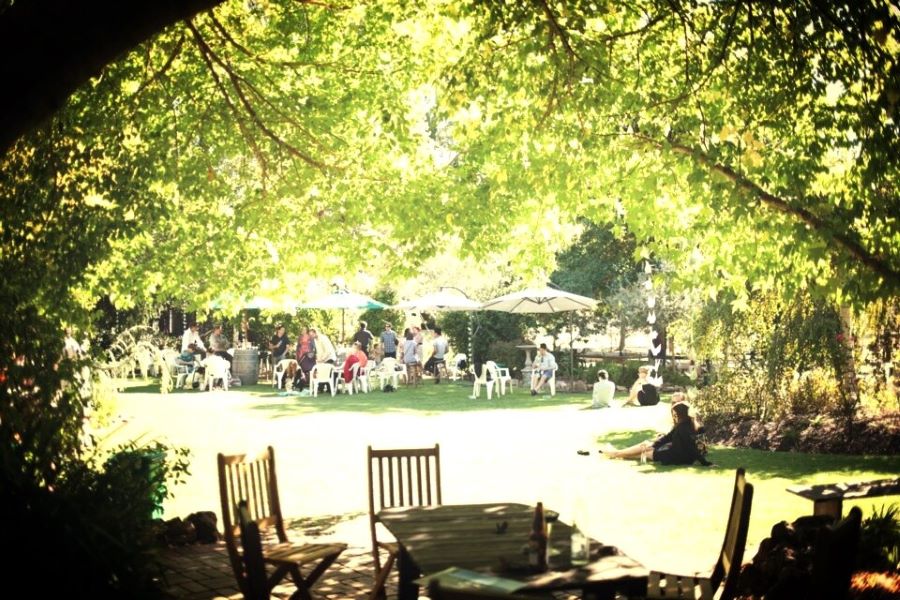 Lazy Ballerina
Lazy Ballerina really is a kid's paradise! They'll have a blast exploring the vast gardens, playing bocce, and swinging on the rope in the huge paddock.
And even if the weather isn't perfect, no need to worry because the cozy seating area under the shelter or clear marquees have got you covered! Plus, the cellar door has an awesome selection of games and toys to keep the little ones entertained for hours. And for the tiny tots, there's a change table in the bathrooms, and high chairs are available too. On chilly days, you can warm up by one of the many firepits scattered around the yard. This spot really has something for everyone!
1152 Brookman Rd, Dingabledinga 
---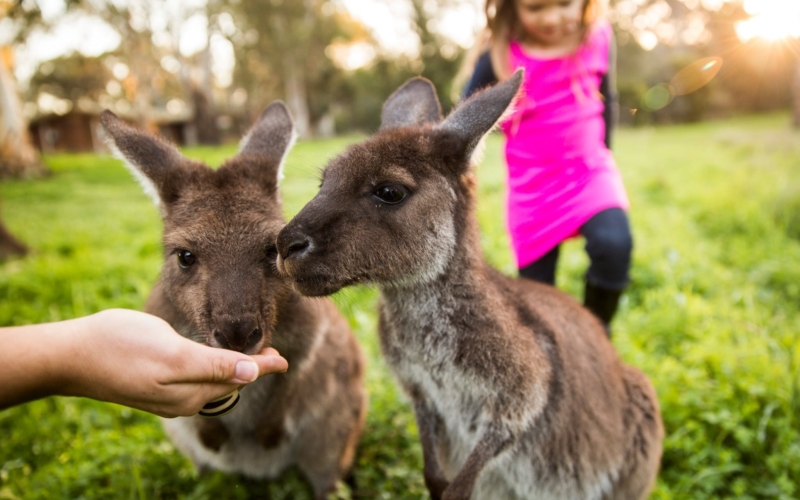 Woodstock Wine Estate
Obviously we know why adults love wineries so much, but what about the little peeps? Well, we have it on good authority that Woodstock Wine Estate is just as fun for the kiddos and has a range of fun activities on offer.
This has got to be one of the only wineries with its own wildlife park! That's right, kids can explore the property's gardens and the winery's animal farm, where they can meet and feed the resident alpacas, miniature ponies, wallabies and goats. There is also a children's playground, where the little ones can run around and burn off some energy.
215 Douglas Gully Rd, McLaren Flat
---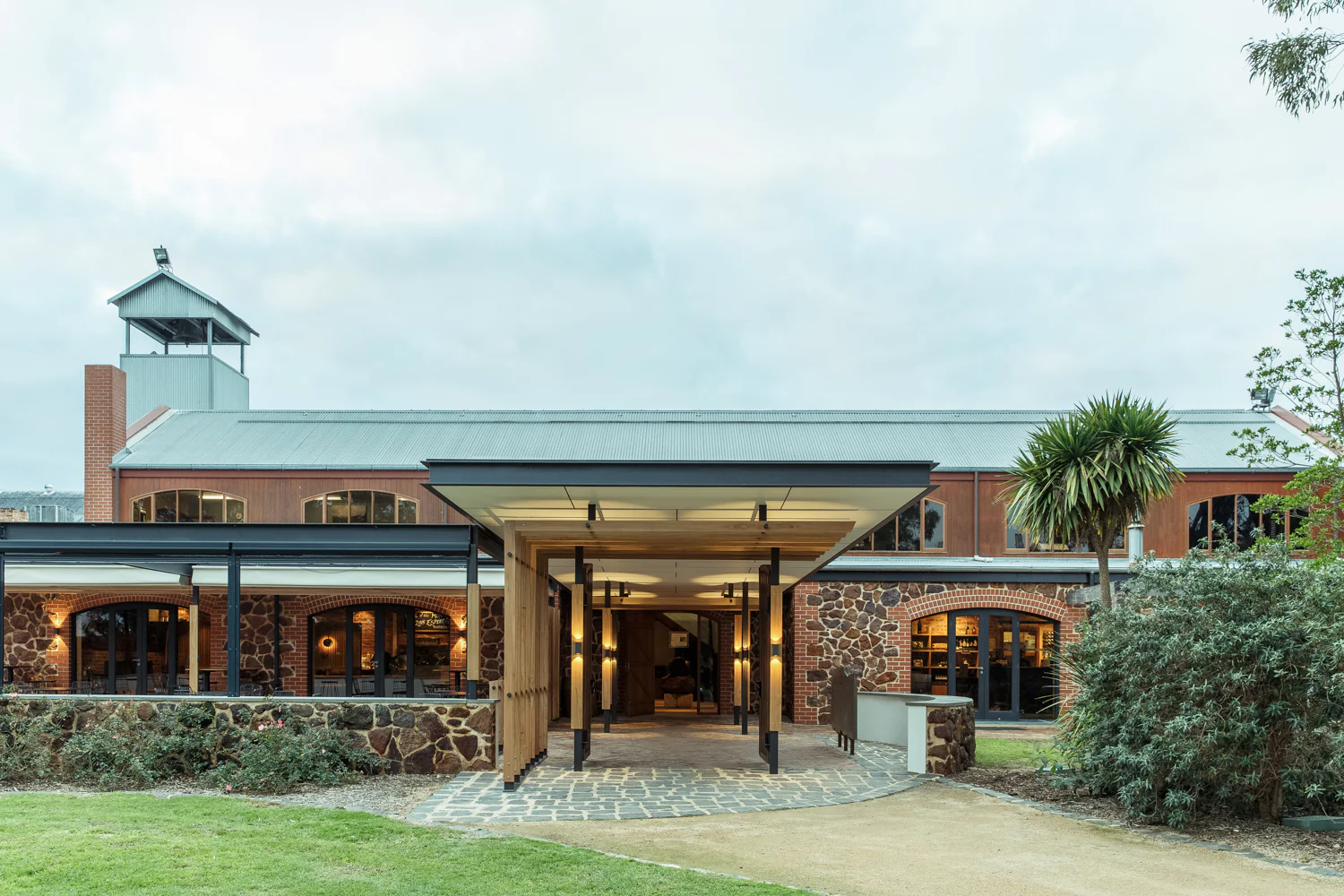 Wirra Wirra Vineyards
Wirra Wirra is a perfect destination for families who want to enjoy a day out in the beautiful wine country of South Australia. The winery offers a wide range of activities that are suitable for all ages and the cellar door even has toys to borrow, keeping the kids entertained while the adults indulge in wine tasting.
Children can enjoy the large lawn area where they can run around and play, while adults can relax and enjoy a glass of wine in the serene surroundings. The winery offers a range of experiences for families, including a self-guided tour, wine tastings for adults, and a garden area with a giant Jenga, bocce, and a playground for kids. The cellar door also has a range of family-friendly events throughout the year, including live music, food trucks, and outdoor cinema nights.
255 Strout Rd, McLaren Vale
---

Nepenthe Wines
One of the key attractions at Nepenthe Winery is the expansive outdoor space, which offers spectacular views of the surrounding landscape.
Families can enjoy a leisurely stroll through the vineyards, have a picnic on the grassy lawn, or play a game of bocce or cricket. Children can also explore the winery's vegetable garden and meet the resident chickens, which are always a hit with younger visitors.
93 Jones Rd, Balhannah
---

Coriole Vineyards
For families with young children, Coriole Vineyards has a playground that is specifically designed for young children. The playground is located next to the outdoor dining area, so parents can enjoy a glass of wine while keeping an eye on their little ones.
You won't find many wineries with more beautiful surrounds than Coriole, it really is the perfect place to take some gorgeous family photos and explore the stunning grounds with the kiddos.
Chaffeys Rd, McLaren Vale
---

Kimbolton Wines
The Kimbolton Wines cellar door is nestled amongst the gum trees in beautiful in Langhorne Creek. Architecturally designed, the cellar door is made out of re-purposed shipping containers and features modern ply and recycled timber to create an earthy modern with sweeping views across the family-owned vineyards and the greater Langhorne Creek region.
While you're partaking in the carefully crafted seasonal wine and cheese flights, there is a Kids Tasting Flights for the little ones in tow! Kiddos can enjoy their way through a cheese and cordial flight, complete with a set of colouring pencils and activity sheets.
Plus the lush green grass allows for plenty of room for the kids to run all their energy out and saves them bouncing off the walls!
29 Burleigh St, Langhorne Creek
---

Z Wines
This Barossa Valley winery is truly family-friendly! Enjoy award winning wines in the Z Wines cellar door with live music, tasting planks or regional platters with produce from Maggie Beers, Lyndoch Valley Butcher, Owen Andrews Produce, Vintage Chef Catering, Zimmy's Barossa Valley Produce, Cheese Company.
The kids will be kept entertained with kids platters and a retro toys kids corner, whilst you enjoy a glass of wine in (relative) peace and quiet!
SHOP 3, 109-111 Murray Street Tanunda
---

False Cape Wines
False Cape Wines is a sustainable vineyard and cellar door on picturesque Kangaroo Island. Whether you're a KI local or just visiting False Cape is a great spot for wine-lovers seeking some time outside with the family!
With great quality wines along with Deluxe platters, homemade pies, specials board and a kids menu. Large outside spaces with an enclosed lawn and kids nature playground makes it perfect for those seeking a family-friendly afternoon out. Don't forget your basketball as there is an area to shoot some hoops too! Plus the pup is welcome to enjoy the outside too.
1054 Willson River Rd, Dudley East
---