Adelaide drop and go school holiday programs, clinics camps, vacation care and activities
WORDS: CARLA CARUSO
Looking for new ways to entertain your kids each school holidays can be a challenge. And sometimes you need some time out from them – and them from you!
With this in mind, we've put together our ULTIMATE GUIDE to drop-and-go kids' school holiday programs around Adelaide, from day camps to school holiday clinics. These are a great way for youngsters to beat boredom and expend energy over the school break – in between their lazier, pyjama-wearing, screen-time days.
We've made sure to include school holiday programs and vacation care options for every personality type too, whether they're sporty, crafty, outdoorsy, or beyond. Why not book them into something with a mate or sibling?
Sport & fitness school holiday camps
Holiday swim
Equip your kids with the knowledge to stay safe in, on, and around the water. Holiday Swim is a Royal Life Saving Society South Australia initiative bringing affordable and educational swimming and water safety lessons to pools and inland waterway locations across Metro and Regional South Australia.
The aim of keeping the program affordable is to reach families and communities that might otherwise miss out on the opportunity to participate in swimming lessons. As we approach the busy Summer months now is the time to equip them with the knowledge to save a life.
Program fees
$35.00 per child (additional pool entry fees may apply)
Length / duration
5 days (may vary based on location)
5yrs+ 45 minute lessons
Under 5's 30 minute lessons
For more information:
holidayswim.com.au
To book:
holidayswim.com.au/locations


Adelaide Thunderbirds school holiday programs
Calling all budding netballers! These interactive clinics cover all aspects of the game, including attacking, defending, shooting, ball-handling, footwork, and match play practice. Catering for ages 5 to 13, the sessions ensure your youngin will walk away with new skills. Up and in!
Address: Netball SA Mile End Stadium, 155 Railway Terrace, Mile End South
adelaidethunderbirds.com.au/school-holiday-clinics



Adelaide 36ers school holiday training camps
Dust off your high-tops. Adelaide 36ers Junior Camps are held every school hols and aimed at kiddos of all ages, genders, and abilities. Your NBL-star-in-the-making will improve their skills, develop techniques, and enhance their game. Facilitated by 36ers legends Brett Maher and Scott Ninnis, the three-day camps offer the chance for your youngster to learn from the stars of the game, with current 36ers players dropping in during the camps.
We sent one of our KIDDO crew to trial the Adelaide 36ers Holiday Training Camp, and here's what we thought!
Address: Wayville Sports Centre, 142 Rose Terrace, Wayville
adelaide36ers.com/pages/community-programs


BOUNCEinc school holiday camps
Whether your kiddo's an aspiring freestyle trampolinist or wants to get a taste of the world of ninja, parkour and freerunning, BOUNCE holiday camps are an ideal way to keep them active and entertained this vacay. The holiday camps at the trampoline park cover all ages too. There's Bounce Squad for ages 5-7, and Flight Squad, and Ninja Squad for those aged 8+.
Address: 164-168 Richmond Road, Marleston
bounceinc.com.au/holiday-camp

Circobats school holiday workshops
Let your kidlet run away and join the circus these school hols – at least temporarily. Non-profit community mob CircoBats offers two full days of circus workshops, plus half-day parkour workshops, and aerial and conditioning workshops. Those attending the aerial or parkour workshops can also turn their day into a full day by selecting a half-day of circus too. Be challenged and learn something new.
Address: 775 South Road, Black Forest
circobats.com/holiday-programs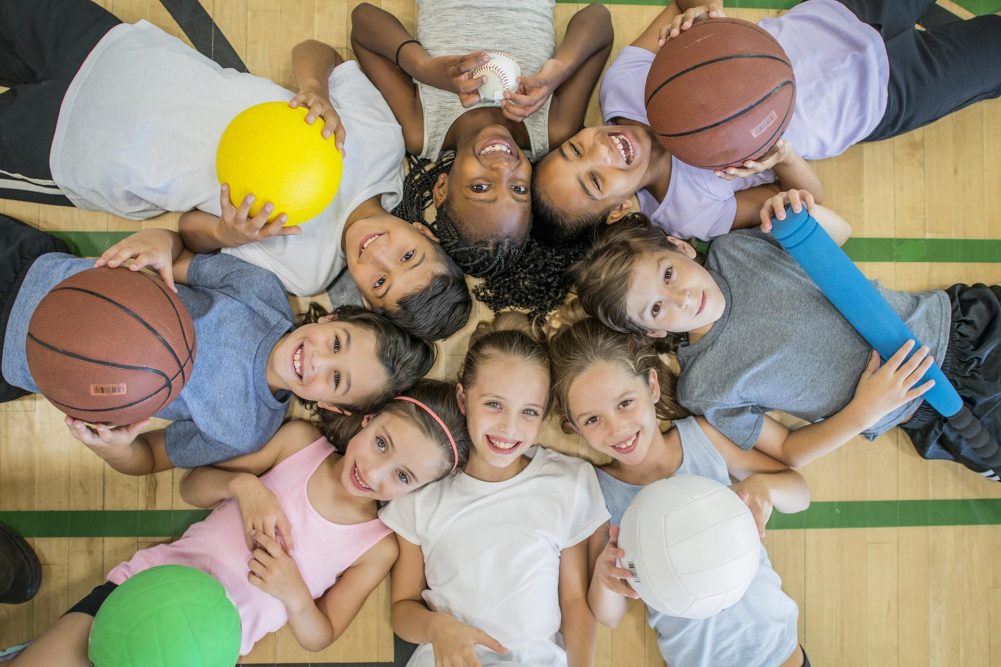 City of Charles Sturt School Holiday Sports Program (FREE)
This ever-popular school holidays program sees 20 sports providers offer 70 activity sessions locally. Kids, aged 3 to 17, can try new or different sport and recreation activities, FREE of charge, increasing their physical activity and boosting their self-confidence. About 1500 participants were involved in the activities in October 2020. Sports include baseball, dragon boating, gymnastics, roller-skating, teambuilding games, and more.
Address: Various venues around the City of Charles Sturt
charlessturt.sa.gov.au/community/sports-and-recreation/school-holiday-sports-program
Cumberland United school holiday clinics
Got a littlie who's always juggling a soccer ball? Cumberland United Football Club runs school holiday clinics for boys and girls, aged 5 to 12, with all levels of soccer experience welcome. All the sessions are run by junior technical director Neil Young. Neil started his career at London's Tottenham Hotspur before moving on to AFC Bournemouth, where he made over 500 appearances. Neil was also voted Football SA Coach of the Year in 2009. Book your kiddo into a morning, afternoon, or all-day session – or several! (Alternatively, check to see if you local soccer club runs something similar.)
Address: Cumberland United Football Club, Winona Avenue, Clarence Gardens
cumberlandunited.com.au/school-holiday-clinics


Circidz school holiday camps
Get your kids off the couch and run away to the circus in the school holidays! Cirkidz host 2 weeks of awesome half-day and full-day sessions of circus learning and fun during the Adelaide school holidays. Your little people can flip out on the trampoline, soar among the rafters, learn acro tricks certain to impress, or try a bit of everything to discover their personal circus superpower! Fun and friendly circus trainers guide kids regular Cirkidz sessions (Off The Wall, Soar & More, Circus Smorgasbord, Circus Pick'N'Mix, and Ready, Set, Circus) in their fully-equipped circus centre. All sessions are suitable for ages 5 – 12 (except for Parkour, which is strictly for ages 8 – 12).
Address: 27 Fifth Street, Bowden
cirkidz.org.au/holiday-programs/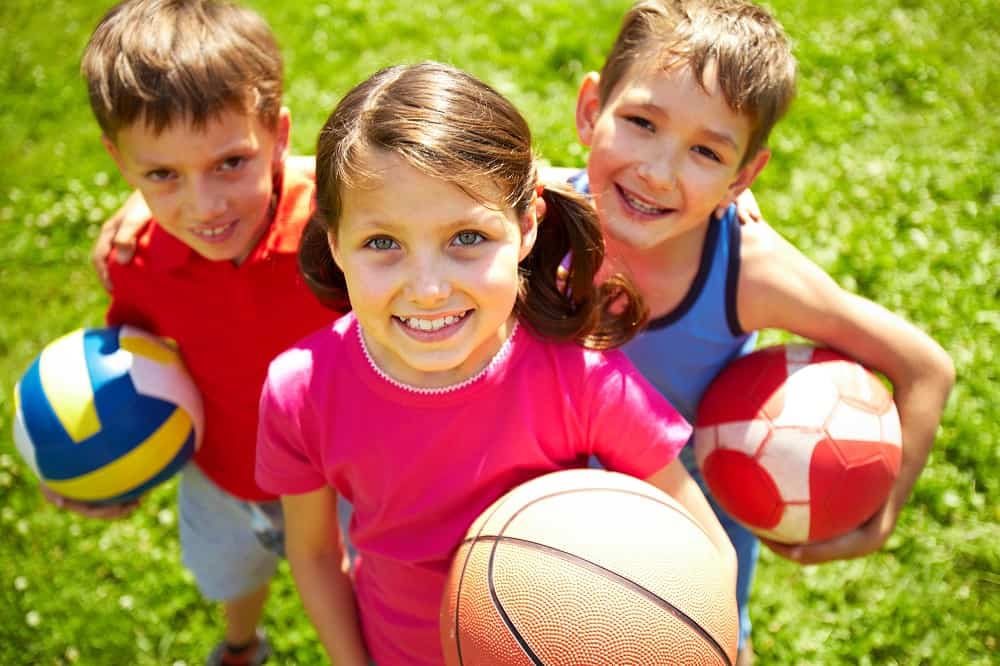 Life Be In It Unley school holidays sports clinics 
Life. Be In It's school holiday sports clinics are for kids aged 5 to 12. They offer the chance for children to develop the skills of their chosen sport through fun drills, activities, and game play. All skill levels are welcome. (Life. Be In It also offers vacation care excursions.)
Address: Gate 1, Unley High School, Kitchener Street, Netherby
lifebeinitunley.org/school-holidays.html
Outdoor adventuring school holiday programs
Woodhouse Activity Centre school holiday camps
Nestled in lush Piccadilly lies Woodhouse Activity Centre, an outdoor adventure destination for all ages. Just 15 minutes from the city of Adelaide, its kids-only day camps offer a different theme each day. Book your lot in for one day, three days, or more, knowing that each day there'll be something new for your 5 to 13-year-old to discover – all while exploring the 54ha natural wonderland.
Address: 37 Spring Gully Road, Piccadilly
woodhouse.org.au/holidays/schoolholidays/


Scouts SA engage program
This school hols program, run by Scouts SA, focuses on modelling leadership, teamwork, and environmental responsibility for 6 to 18-year-olds. The day programs use a range of outdoor adventurous activities to emphasise and learn through 'doing'. They're held at various activity centres and halls around Adelaide.
Address: Various locations
sa.scouts.com.au/engage-schoolholidays


Wilderness escape
Wilderness Escape's school holiday programs are the best blend of fun and education, getting your kidlets outdoors, learning, and having a blast – all at the same time. Depending on the time of year, the organisation offers a range of activities including rock-climbing, challenge ropes, kayaking, snorkelling, surfing, mountain bike riding, and nature days. They're designed for those aged 5 to 17.
Address: Various locations
wildernessescape.com.au/school-holidays/


Cleland wildlife park school holiday program
Wildification, Cleland Wildlife Park's school holiday program is a "Kids Only Zone". You can drop and go! Your kids will get active, offline, be hands-on, try new things! Let the team at Cleland ensure your kids have a day full of games, scavenger hunts, animal encounters, educational experiences and nature-based activities. Every school holidays Cleland offers a new theme to ensure your children are motivated to engage, learn and conserve. There are only 15 spots per day, so get in early to avoid missing out!
Address: 365 Mount Lofty Summit Rd, Crafers
clelandwildlifepark.sa.gov.au/cleland-experiences/kids-experiences/wildification
STEM school holiday programs


Beam camp
Have you got a STEM superstar or a coding whiz looking to keep their brain busy and and stretch their science skills in the school holidays? Look no further than BEAM, an innovative OUT OF THIS WORLD School Holiday camp run by the Education Team at Lumination! Beam is the Adelaide school holiday program that looks to spark that lightbulb moment for littles (aged 7 – 12). At the 2 or 3 day Beam Camp Programs kids will have access to a range of cutting edge technology, an opportunity to build skills and make friends. Hosted by a team of STEM Educators, Robotics Experts and Coding Superstars they'll probably leave even smarter than they arrived!
Address: Various Locations
beamcamp.com.au/book-sa
Adelaide Planetarium school holidays program
Drop your kids off for a 4-hour fun-filled space session where they will learn about the solar system in detail including visiting the planets full-dome, learn about stars and make constellations, plus a Planetarium session with a full-dome movie.  Tickets $40.00 per person. Recommended age 7-12.  A drink bottle, snacks and packed lunch required.
Address: Building P, Mawson Lakes
unisa.edu.au/connect/galleries-museums-and-centres/adelaide-planetarium/explore/school-holiday-programs/

Techspace Learning introductory robotics workshops
Techspace Learning courses and workshops are STEM-based educational demonstrations of how to program an easy-to-use Arduino microprocessor. These structured, yet informal sessions are hands-on and are designed to empower the participants with enough knowledge to be able to build their own robots and gadgets.
There is no age limit for a Techspace workshop; anyone with basic keyboard and mouse skills will be able to build and program their simple explanatory projects, but participants under 12 are expected to be accompanied by an adult. Parent's are encouraged to participate with their children.
Address: Various Locations
techspacelearning.org/workshops
Arts, craft and hands-on school holiday programs 
Little Picassos school holiday program
These art classes, in a beautiful studio setting, are sure to intrigue and delight your child. Classes range from skill-based fine art teaching to technique, style sessions, and fun experimental classes. They're aimed at youngsters aged 2 to 16 years, with half- and full-day options available. All art materials are provided, so all your kiddo will need is some old comfy clothes, and a smock (if they have one).
Address: Venues in Glenelg, Hyde Park, Magill, and Woodcroft
littlepicassos.com.au/school-holiday-and-artcamp/
Theatre Bugs school holiday programs
Thespians, ahoy! Theatre Bugs offers a range of school holiday programs, suited for ages 5 to 14, and any level of experience. Your child can join in, meet new friends, develop skills and, of course, have fun. There are 'mini bugs' programs for 3 to 7-year-olds, junior holiday programs for 5 to 14-year-olds, and a signature film-making workshop for eight to 16-year-olds. Hollywood, here they come!
Address: Venues in Glenelg, Unley, and Norwood
theatrebugs.com.au/school-holiday-theatre-programs/
Urth Clay Studio school holiday pottery
Is yours a creative, hands-on type? Urth Clay Studio offers a school pottery program, for those aged 6 to 14, with all materials included. Just bring an apron and a towel. Your kiddo can create ceramic pieces under a teacher's supervision at their own speed and schedule. The staff will then fire the pieces for them. Think personalised cheese boards, plant tags, room signage, vases, and more. Great gifts for parents, basically.? Book your offspring in for one or four sessions.
Address: 3A Hubbe Ct, Burnside
urthclaystudio.com.au/index.php/kids-pottery-classes/
Bricks4Kidz school holiday programs
If your littlie's hanging out for the next season of LEGO Masters, they're sure to love this. BRICKS 4 KIDZ inspires children to fire up their imaginations and get building with its new holiday STEM workshops. The sessions cover everything from building motorised models to creating bat heroes and villains. They're for ages 3+. In case you need any more convincing we sent the KIDDO crew along to try out a school holiday workshop – here's what we thought!
Address: Glenunga Hub, Imagination Kidz Cafe (Richmond), and Ascot Park Scout Hall & Various other locations
bricks4kidz.com.au/north-adelaide-norwood/program-events/school-holiday-workshops-activities-lego-bricks/
Scoffed cooking school holiday classes
This is definitely nothing to scoff at … Scoffed Cooking School is offering classes for all ages and abilities these school hols. The classes last 90 minutes (for ages 5+), two hours (ages 8+ or 12+) or three hours (ages 9+ or 12+), with different dishes made each session. Whether you have a MasterChef wannabe at home, or your little tacker simply loves baking, consider a Scoffed kids' cooking class for something different this break.
Address: 441/D Magill Road, St Morris
scoffedcookingschool.com.au/school-holiday-classes-book-now/

Girl Power school holiday workshops
The mission at GIRL POWER is to foster a positive mindset, inner confidence and resilience in young girls through fun and interactive workshops. The full day workshops for girls explore topics like identity, strengths, friendship (including friendship issues), resilience, growth mindset and gratitude through fun, creative and engaging activities. Girls come away from a GIRL POWER workshop knowing themselves better, understanding the power they have over their own lives and with increased social awareness.
Address: Various locations
girlpowerworkshops.com.au/holiday-weekend-workshops
Adelaide Vacation Care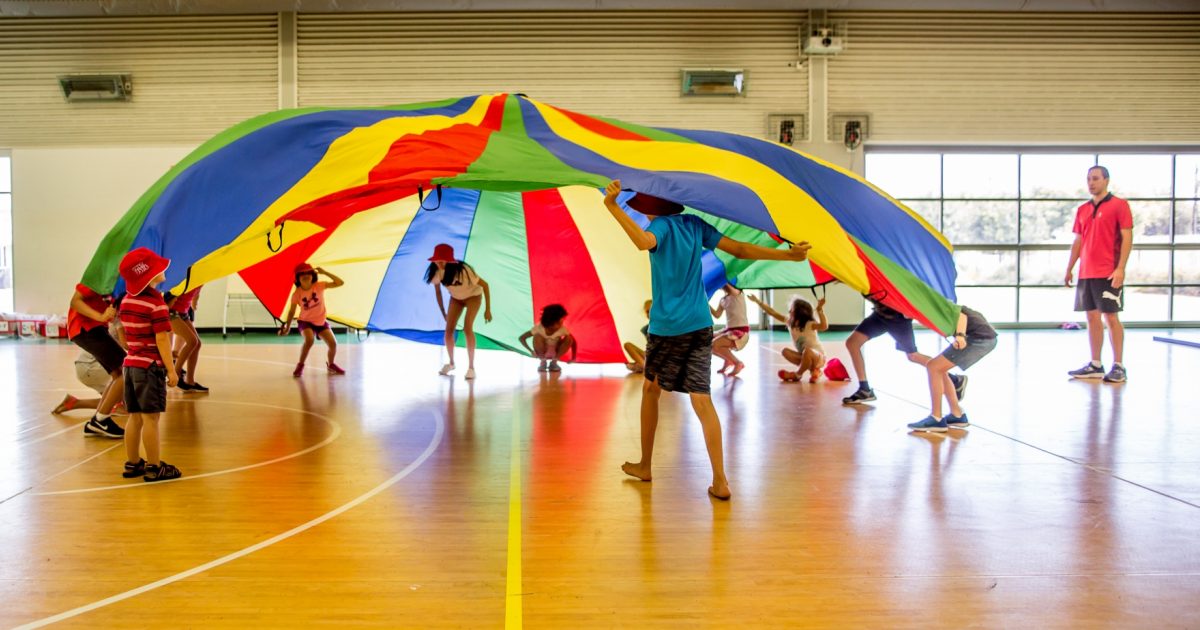 YMCA SA
Looking for some more 'general' vacation care, offering different themes and excursions – and longer, flexible hours? The YMCA offers a quality out-of-school-hours care (OSHC) service for families needing school holiday care for their kiddos. Established in 1850, YMCA SA is one of Oz's oldest and most respected community organisations. It works collaboratively with government, non-profit groups, and partners to provide a range of programs and services to build healthier, happier, connected communities.
Address: Various locations
sa.ymca.org.au/what-we-do/oshc