Did you know that up to a third of kids don't brush their teeth twice a day, and 42% have had decay in their baby teeth? Yikes!
But don't fret, because we've got some good news for you! Meet SmidgeCo – an Aussie company that's all about promoting sustainable oral hygiene products in a fun and exciting way.
Founded by a husband-and-wife duo, Stuart and Shannon Nixon, SmidgeCo offers products that not only look great but are also good for the planet… so you can do your smidge to make a difference!
The line includes monster-themed bamboo toothbrushes, bubble-gum flavoured toothpaste (without any nasties), and even biodegradable charcoal dental floss.
Dental care that helps clean the world (and your teeth)
Ms Nixon said the goal was to make teeth brushing fun and switching to sustainable products easy for everyone, without having to change their daily routine.
It's so important that we can teach kids about sustainable choices from an early age so they can protect their future world.
Putting their money where their mouth is, 50% of SmidgeCo profits go to charity partners who help deliver oral hygiene services in developing nations as well as environmental and conservation programs across the globe.
Globally, an estimated 32 billion plastic toothbrushes and toothpaste tubes enter landfill each year and can take up to 1000 years to breakdown. The average person will use over 300 toothbrushes in their lifetime and that plastic breaks down into microplastics.
"When we couldn't find a suitable sustainable replacement for our daily routine, we decided to create one," Ms Nixon said.
"We specifically sourced biodegradable toothpaste tubes for our toothpaste as they can go into landfill and breakdown without releasing any microplastics."
Every aspect of SmidgeCo's product is either biodegradable, compostable or recyclable, even down to the packaging sticker.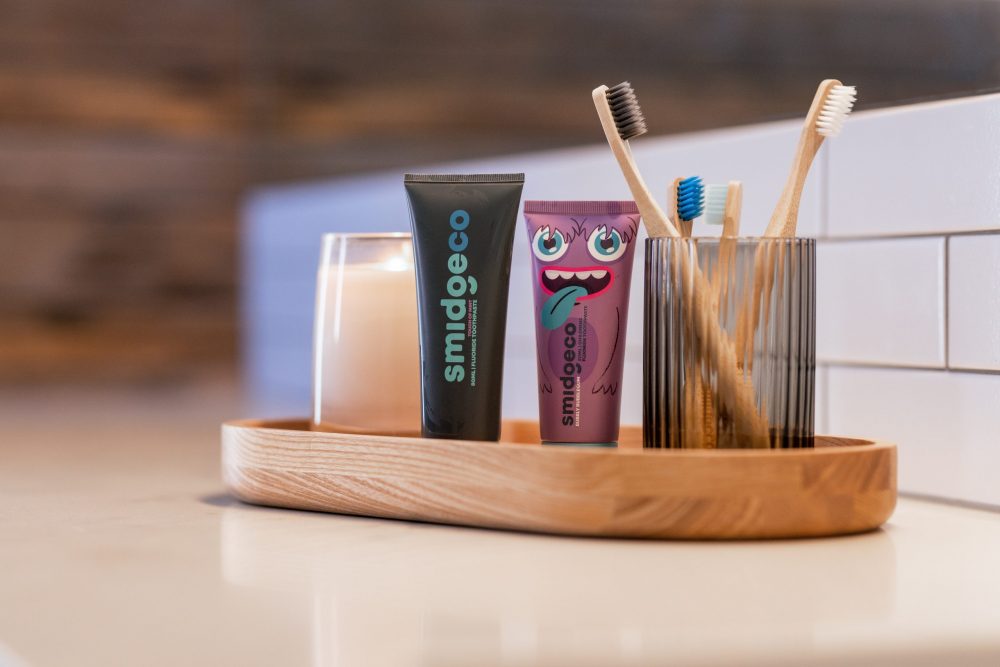 Working in conjunction with their passion for sustainability, Shannon and Stu are equally striving to improve oral hygiene in developing nations, being originally from South Africa and seeing first-hand the life-threatening diseases children experienced that stemmed from poor oral hygiene in Africa.
"Good oral health is central to a person's overall health and wellbeing, positively affecting their quality of life, social interactions and self-esteem.
"In Australia, our view on dental care tends to be about making sure we don't have a cavity, but oral health is integral to our general health.
"Across Africa poor dental hygiene is the number one reason for children missing school, and in the most severe cases disfigurement and even death[i]i," Ms Nixon said.
"We hope our products motivate little Australians to take control over their oral hygiene and feel empowered that they are doing their smidge to protect the world."
---
For more information: