Grandparents' Day is coming up fast!
Celebrated on Sunday 29 October this year, it is a special day to honour grandparents and everything they do.
If you're looking for something special to do on the day beyond the usual brekkie or morning tea, why not incorporate some reading and playtime into your celebrations?
Grandparents will love sharing these classic stories with little ones, while kids will cherish the special time shared – and of course, the adorable cuddly toys that come in these cute packs.
Fun fact: recent research from The Australia Reads Research Review showed that 86% of children love reading books aloud at home, 'with the main reason being because it is a special time with parents'. So, by reading to their grandchildren this Grandparents' Day, it follows that grandparents too can make special memories with kids by reading aloud to them.
But – what should you read?
Scroll on to check out the picture book and toy packs we're loving for this Grandparents' Day. Entertainment, fun and a gift all in one!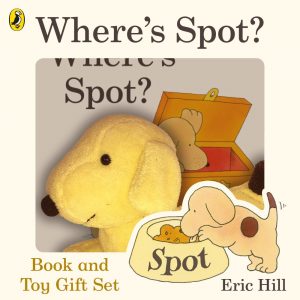 Spot is without a doubt one of the cutest – and most mischievous – picture book pups we can think of. Kiddos will love lifting the flap to find Spot while Grandma or Grandpa reads the story out loud.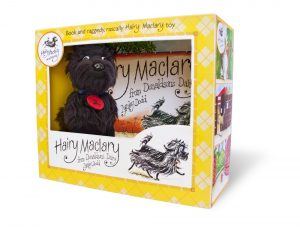 As much as we love Spot, we must also give credit to this furry friend. Written into existence by New Zealand-born author Lynley Dodd, Hairy Maclary has been entertaining young ones for 40 years now. Odds are, grandparents might have read this book to their own kids when they were young, making it even more special to read on Grandparents' Day.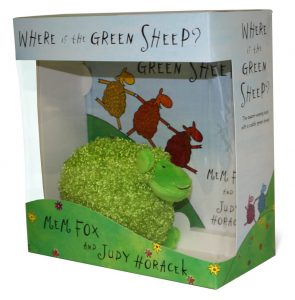 This all-time favourite bestselling book is a must-read this Grandparents' Day – and let's be real, who wouldn't want a fluffy green sheep to snuggle up with? With its rhyming words and colourful illustrations, this one is especially loved by younger toddlers.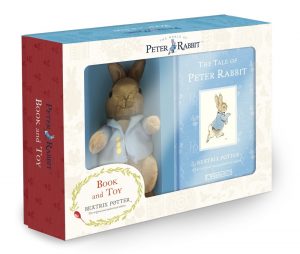 Did you know that The Tale of Peter Rabbit was first published in 1901? How special that this beloved book spans so many generations! Grandparents who read The Tale of Peter Rabbit when they were children will love reading this board book edition to their grandkids. To make it even better, it comes with an adorable Peter plush – we all have a soft spot for him!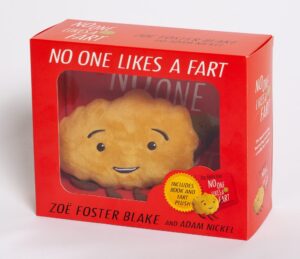 When parents become grandparents, they sometimes experience newfound fun in the role. No longer the primary arbiters of day-to-day responsibilities, Grandparents can enjoy all the aspects of having young children around, without many of the concerns that parents have. One such example: exposing kids to naughty things. While some parents might not like their little ones to make fart jokes, grandparents keen to corrupt young readers with this hilarious subject matter can indulge their potty humour with this set. Complete with a plush fart, it'll have readers of all ages laughing along – yes, even Mum, who gags at any mention of 'farts'!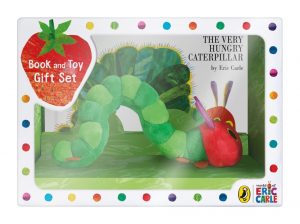 This cute caterpillar is a perennial favourite, and grandparents will love watching as young kids follow the hungry insects' adventure. With Eric Carle's beloved art style, young readers mouths will water as they look at the delicious foods the caterpillar takes bites out of. Most of all, this story is a beautiful tale of metamorphosis – teaching kids the important lesson that we're all constantly changing and growing! It goes without saying that the cuddly plush will be a new favourite bedtime buddy.  
---
For more information: