The brand-new PAW Patrol Play Pouch provides a place to play, is easy to pack away and offers a compact and portable toy storage solution, perfect for PAW Patrol pup figurines and rescue vehicles.
The PAW Patrol Play Pouch features the adorable faces of the PAW Patrol pups on the outside and the action packed village scene from Adventure Bay on the inner. When open for play, the roads that loop around the beach, buildings and lookout tower of Adventure Bay, spark imagination and prompt engagement through play.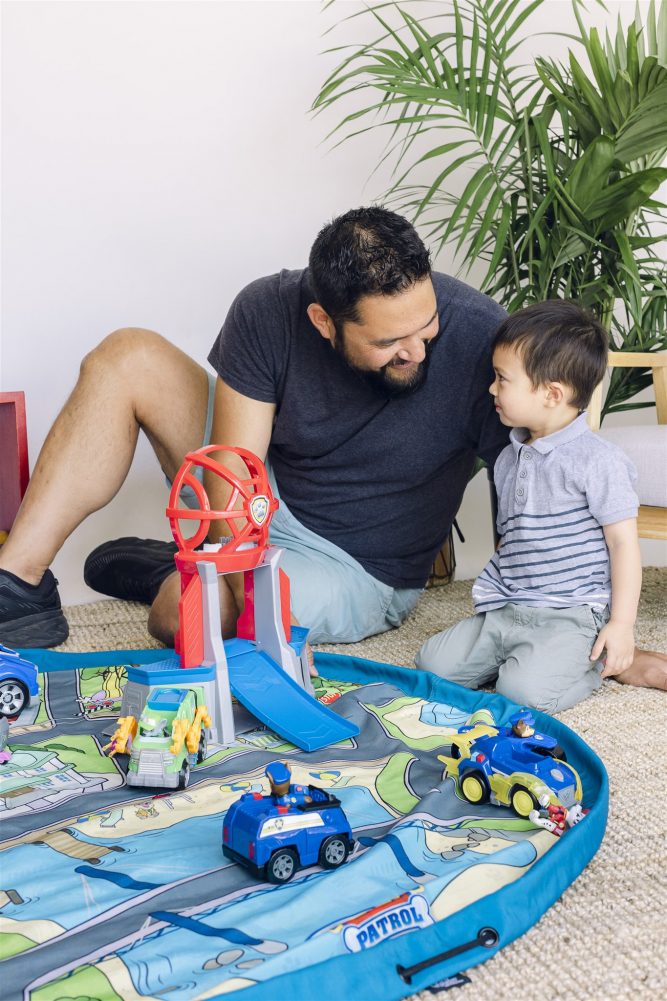 Taming toy mess across the globe
Kids will be delighted to live out the adventures they are familiar with from the Paw Patrol episodes and movies on the Play Pouch. When the action is over and the rescues are complete, pack up is easy: by simply pulling on the ropes, the pups and their vehicles are gathered neatly inside and easily stored away inside the Play Pouch.
Some of the world's most well-known and beloved brands have were made available on the Play Pouch from March this year. Whether they're little rev heads, mini fashionistas or loco for locomotives there's a Play Pouch for every kind of kiddo, including Mattel's Hot Wheels, Barbie, Fisher Price Little People and Thomas & Friends Play Pouches.
Founded in 2011 by best friends, Kate and Kate, the Original Play Pouch has tamed toy mess across the globe. The worldwide success of Play Pouch has changed the way kids play and pack-away, teaching valuable life-skills and saving precious time for parents – can we get a "Hallelujah" please?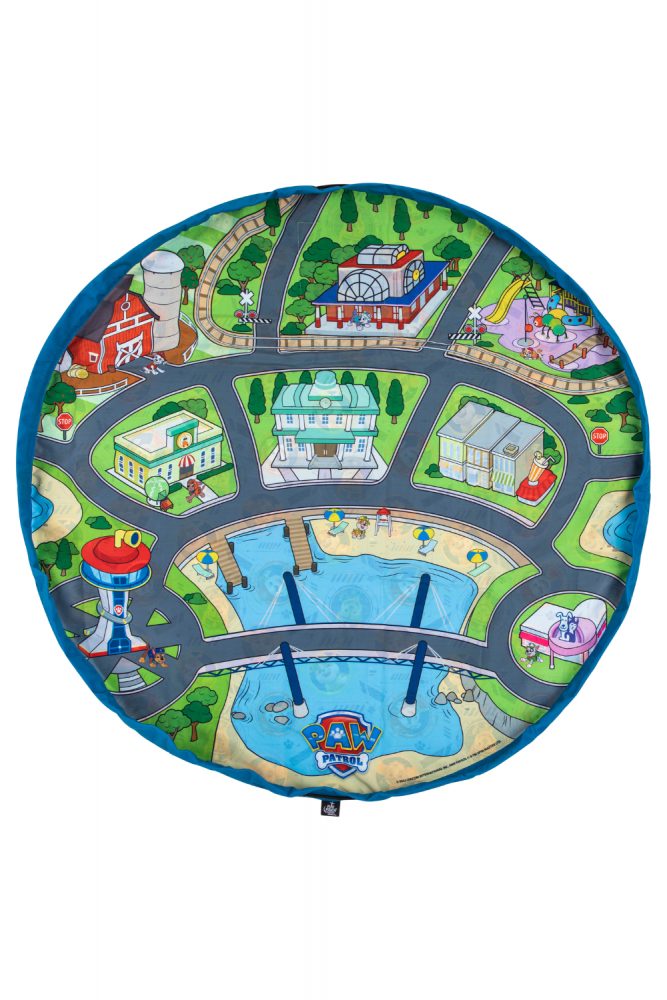 Self guided play for children
The natural synergy between Play Pouch and the PAW Patrol brand is supported by the collectible toys that inspire self-guided play for children. Kate Campbell and Kate O'Donoghue, co-founders of Pouch Australia, say they are delighted to partner with Paramount;
We are so pleased that the Play Pouch will encourage young children to further explore the themes of teamwork, community service and rescue that are presented in the Paw Patrol content.
Consumers can expect to see the PAW Patrol Play Pouch available across retailers this year.
For more information: