Get ready for the answer to the elusive good night sleep folks, we've found the French sleep and meditation device helping people fall asleep easily, quickly and deeply.
That's right, the key to a restful slumber has arrived on Australian shores with Morphée and My Little Morphée.
These stylish, non-digital bedside table accessories combine meditations sessions and soundscapes to help you fall asleep quickly and sleep deeply. Designed by a team of sleep experts, these products have taken the world by storm with over 200,000 units sold across 12 different countries.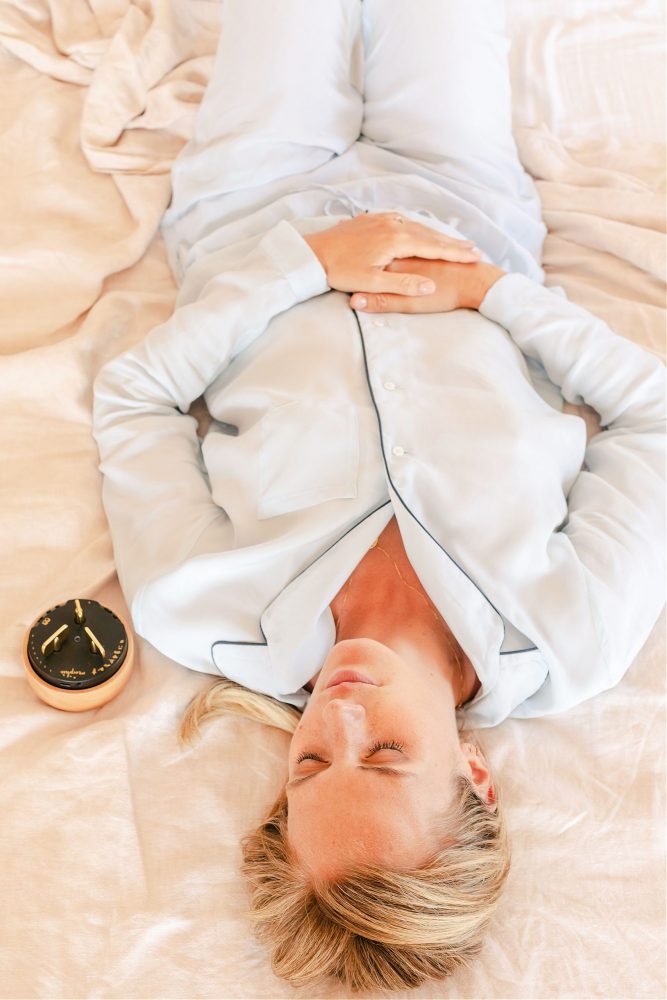 A non digital sleep aid for families
In our fast-paced, digitally saturated lives, we all find it hard to put down the phone for a peaceful sleep, even though it's been proven time and time again that the movement and light from phones has a detrimental effect. It's time to say au revoir to those sleepless nights and groggy mornings – Voila: Morphée.
Morphée products combines meditation and sophrology (a relaxation therapy method that eases anxious thoughts and promotes a mind/body connection) to allow users to fall asleep quickly and sleep deeply.
Morphée is recommended for anyone over the age of 10 years and contains 210 guided sessions from sleep experts. Portable and non-digital, this clever little gadget will sit on your bedside table and send you off to sleepy land in no time. The non-digital design means that there is no need to connect the device to an app or wall plug and you can spend the time leading up to sleep in a digital detox.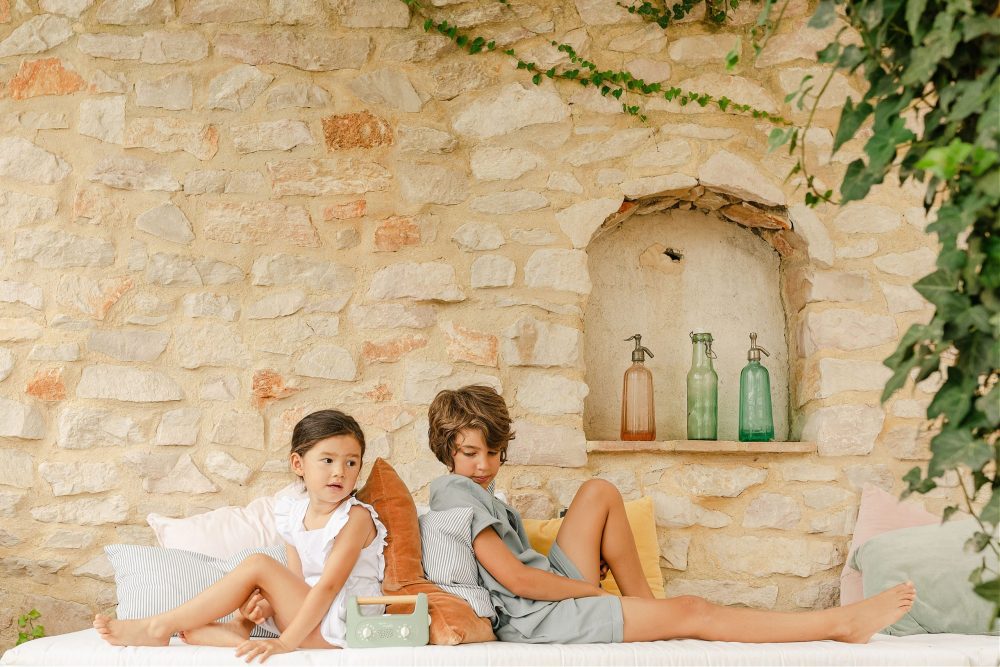 Children can also experience the calming and soothing power of My Little Morphée by selecting a session out of a possible 192 combinations ranging from theme, soundscape and session duration. Designed for children as young as 3, My Little Morphée can aid in getting them softly to sleep, calm them or allow them to enjoy a quiet break or encourage concentration and focus.
Let's take a closer look.
How does it work?
Morphée features over 200 guided sessions which explore breathing, movement, visualisations and more. All sessions are designed and voiced by leading sleep and sophrology experts and are intended to calm
the body and mind to lead to a more relaxed and fulfilling sleep.
Morphée breaks the reliance on technology through its elegant design, simply turn the keys to set your preferred sleep session, settle in for a soothing meditation and let Morphée do the rest.
My Little Morphée features 192 guided meditative journeys and soft music that helps children to fall asleep easily and deeply. The portable and shock-resistant design ensures that parents can pack My Little Morphée with them anywhere they go and provide quiet and calm moments for their children throughout the day and at night wherever they are.

My Little Morphée for kids
My Little Morphée prepares children for bedtime. During the day, it helps calm them down.
Intended for children ages 3-10 and recommended by relaxation and sleep professionals, it contains 192 meditative journeys and soft music tracks.
Key Features
192 meditative journeys to prepare children before bedtime
Sessions include visualisation, breathing and relaxation exercises
Battery capacity of approximately 3 hours on play mode, that's almost 15 stories!
128 soothing journeys during which the child sets off to discover a resource, guided by an animal of his or her choice
32 meditation sessions that enable the child to control his emotions and gain self-confidence
16 nature sounds (cat purring, sea, fire…)
16 soft music tracks specially created for My Little Morphée

Morphée for parents
Fall asleep easily, quickly, and enjoy a deep and restful sleep with Morphee, a non-digital sleep aid device. 200+ combinations of meditation and relaxation sessions, designed and validated by sleep experts, address stress and anxiety and improve user's sleep.
Key Features
Relaxation and meditation
Choose from 8 themes: body scan, breathing, movement, visualisation, cardiac coherence, napping, relaxing music and nature sounds
Over 200 combinations of guided meditation sessions designed, tested and validated by sleep experts
Non-digital with a unique design
Morphee guides users towards a deep and restful sleep
16 nature sounds. Lapping of the sea, cat purring, rainfall, crackling fire burning in the chimney
Wooden cover (beech) protects the keys and can also be removed to be used as a base
Prepare yourself to get more Zzz's with Morphée!
Morphée and My Little Morphée are available for purchase from JBHIFI, Amazon AU, Temple & Webster, and Officeworks (RRP $149).
For more information: