Lovevery, the global early childhood brand, today announced the expansion of its subscription early learning program with The Play Kits for 2 and 3-year-olds. As the business continues to grow across Australia, Lovevery is broadening its support system and responding to parents' needs for the pivotal and challenging toddler years with eight new Play Kits to support stage-based play.
"Our early learning program is most effective when families can grow with us over time, building on the skills introduced in our earliest years of The Play Kits with trusted child development content for parents and thoughtful playthings for each child," said Jessica Rolph, Lovevery Cofounder & CEO.
"The ages of two and three are about big emotions, so we provide tools, books, and playthings to help parents support their toddler's social-emotional learning and growing independence. While these are critical early years in the development of the brain, it gets harder for parents to know how they can help. The science shows that cognitive development for toddlers isn't all about the ABCs or 123s. There is so much more, and The Play Kits program covers it all in a way that's accessible for families."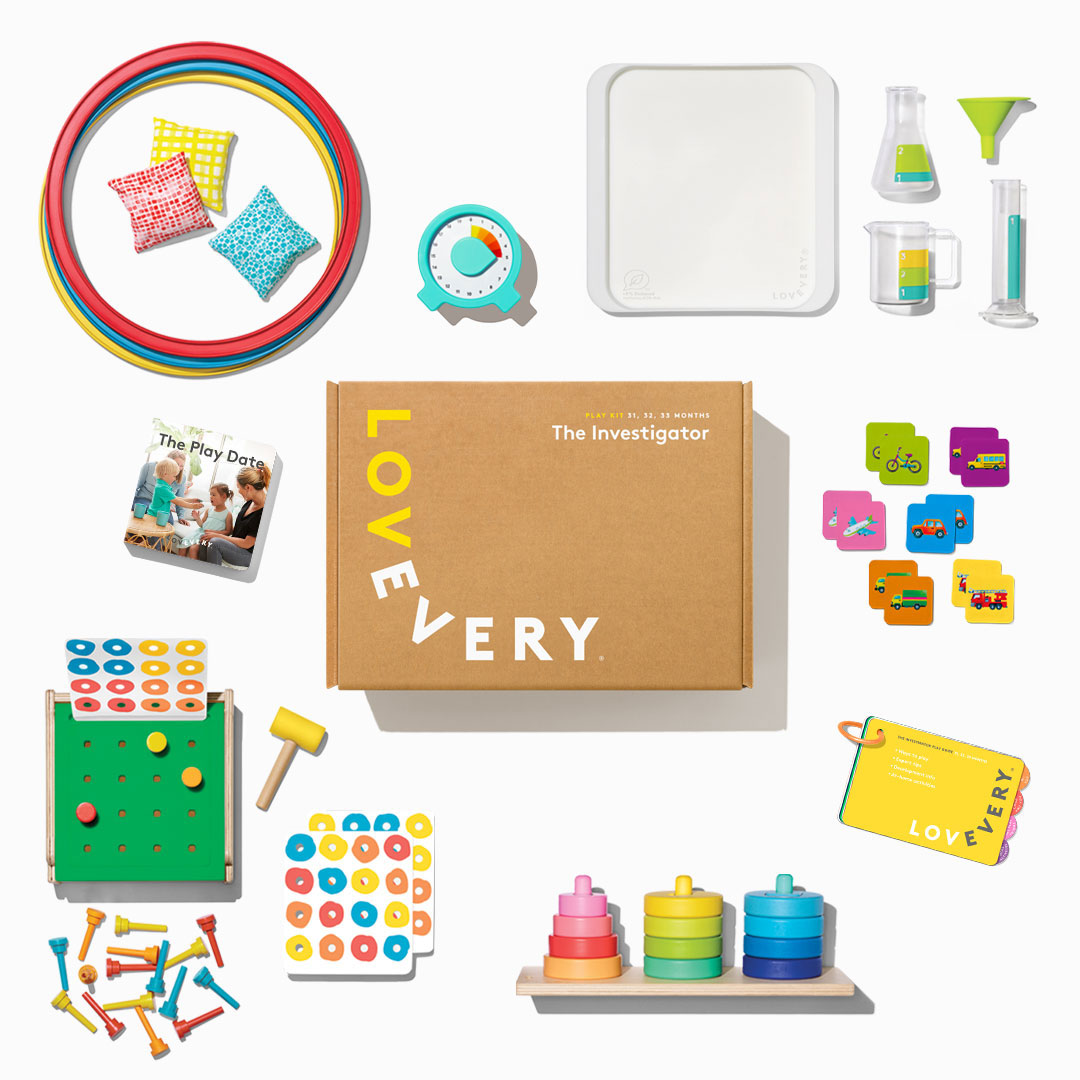 The Play Kits for 2-year-olds
Each of The Play Kits for 2-year-olds—The Helper, The Enthusiast, The Investigator, and The Free Spirit—are packed full of expert-designed playthings and a Play Guide with guidance for parents, delivered at just the right developmental stage. The Play Kits are designed to foster independence, keep children engaged with early STEM lessons, and help them practice identifying and naming their emotions as they grow from baby to big kid with playthings such as the Super Sustainable Sink, Every Which Weigh Scale & Pails, Liquid Lab and Wooden Camper With Locking Doors.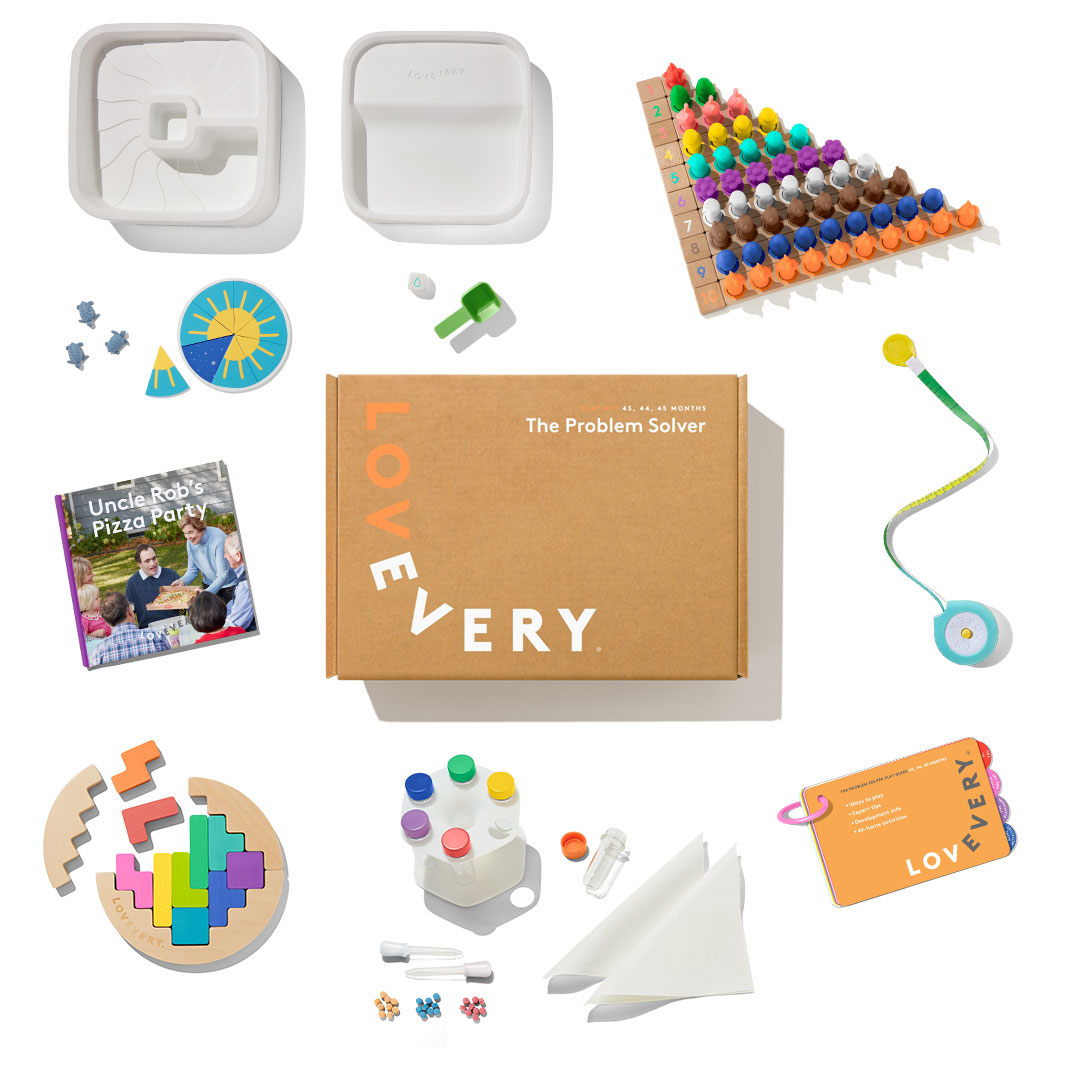 The Play Kits for 3-year-olds
The Play Kits for 3-year-olds—The Observer, The Storyteller, The Problem Solver, and The Analyst— help toddlers explore more sophisticated concepts as they begin to take ownership of their routines, build emotional intelligence, and make sense of their world through open-ended play. The Play Kits include books to reflect real-life experiences, in addition to playthings, activities, and parent resources—including a Play Guide—for purposeful play and STEM learning, such as the Squeeze & Spray Mop, Plan Ahead Weather Board, Wooden Emotional Dolls, Colour Theory Puzzle, and the Red Dot Award-winning Modular Playhouse.
With the launch of new Play Kits, Lovevery will ramp up content offerings designed to support families with two and three-year-olds, spotlighting themes including raising an empathetic child, inspiring ownership of routines, activities for practicing maths skills, and more. Lovevery's award-winning My New Life podcast has also released a dedicated series where host and Lovevery Cofounder, Jessica Rolph, welcomes Australian educators, psychologists, and paediatricians to discuss topics of sibling boundaries, setting limits, and family connection with episodes rolling out over the coming months.
"We've seen a strong response and increasing brand love since first launching Lovevery into the Australian market in February. In less than a year, we have grown our customer base to include more than 58% of all postcodes in Australia," said Roderick Morris, Lovevery Cofounder & President.
Since then, parents have been asking us to expand upon the ages currently served and to offer more child development resources. Supporting Australian families is an important driver for Lovevery's global business and we are excited to be doubling our product offering today in this key market.
Backed by expert research and Montessori-inspired by Montessori learning, The Play Kits by Lovevery are now available from birth to age 4 and delivered by subscription every 2-3 months starting at $130 per Play Kit.
---
For more information: