Just when you think Kip&Co couldn't come up with anything cuter, cooler or more colourful for our kiddos, they create another collection that raises the bar. Let's just say, the new range of Kip&Co kids gumboots is by no means an exception!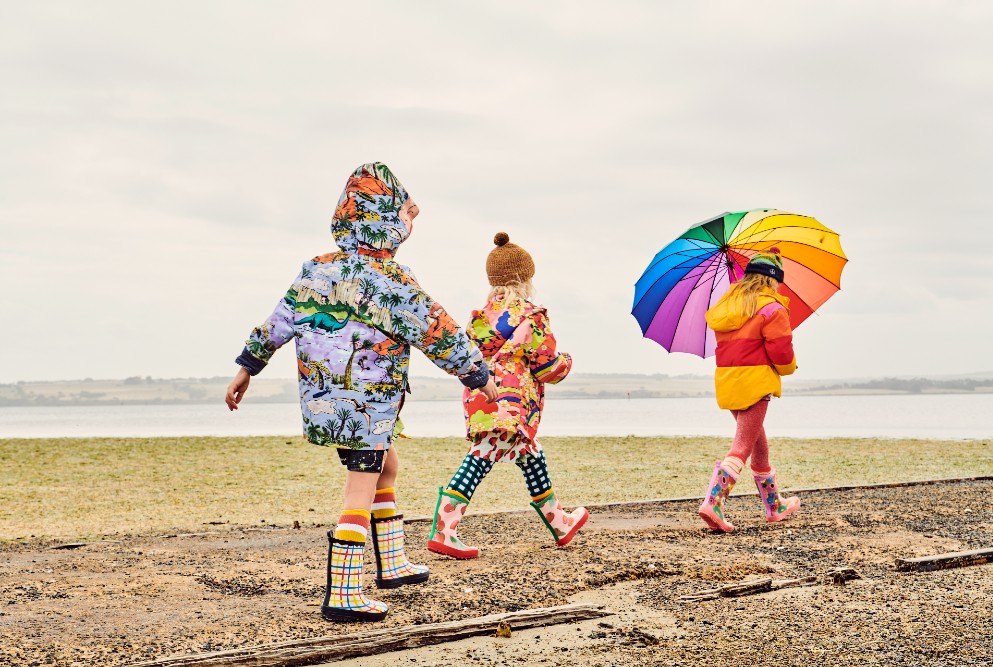 Hard-wearing, waterproof gumboots for kids
Bringing maximum colour and all the fun to your cloudy days this winter, Kip&Co kids gumboots are made from 100% natural rubber, making them waterproof and hard wearing.
There's no puddle too muddy, no rainy day too splashy for Kip&Co kids gumboots. Your kiddos will get a kick out of every stormy day this winter.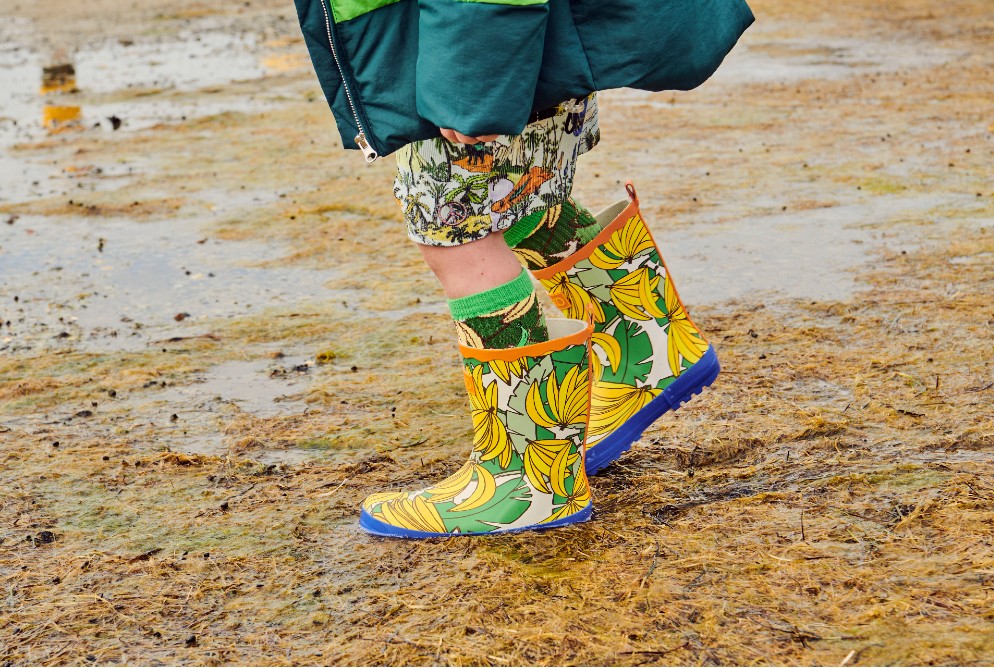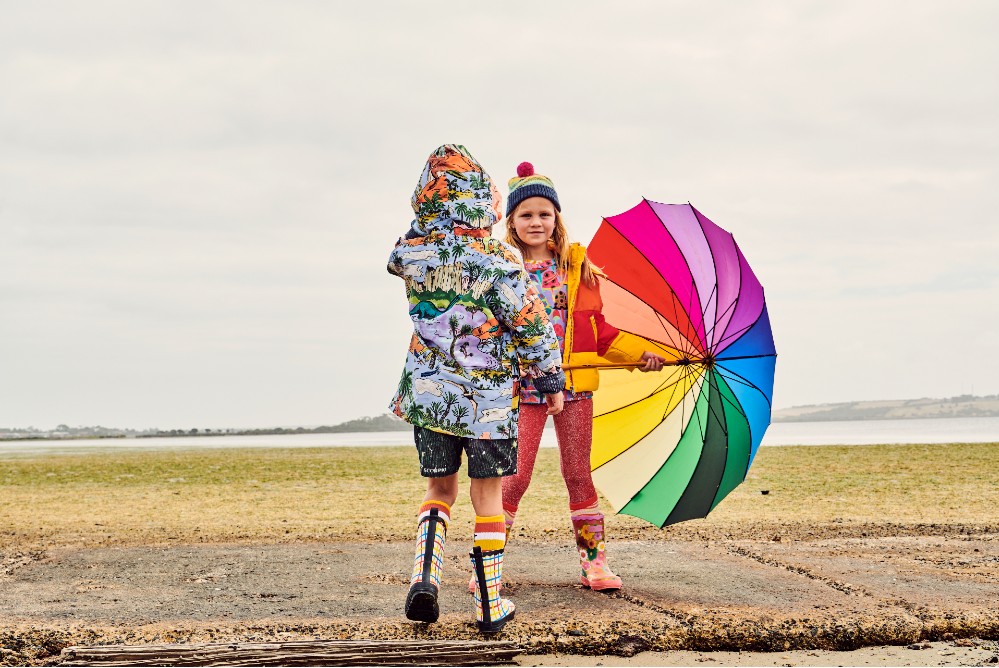 Just add water
With a finger pull, contrast sole, and signature Kip&Co prints, just add water for guaranteed fun!
Kip&Co are no strangers to classic, colourful, kids collections, with their latest Autumn/Winter range taking us on a journey into cooler months.
The prints in the Journey collection are cheeky, joyful, and meandering. Everything from star gazing, to magical gardens, dinosaurs, butterflies and underwater scenes. Throwing back to the iconic banana print, with Bananarama, a firm favourite at Kip&Co HQ.
For more information or to buy: