These lightweight mini chairs are ideal for camping trips, days at the beach or picnics at the park, or simply in the backyard! Inspired by the joy of childhood, IZIMINI's collection will keep your baby safe, entertained, and oh so cute while exploring the great outdoors.
The founders of IZIMINI grew up in the great outdoors and fell in love with Australia's stunning coastline and natural wonders. They searched high and low for baby outdoor lifestyle products that were simple, practical, and stylish, but found the selection was slim and conservative. So, they decided to create a collection for themselves and for other families like them.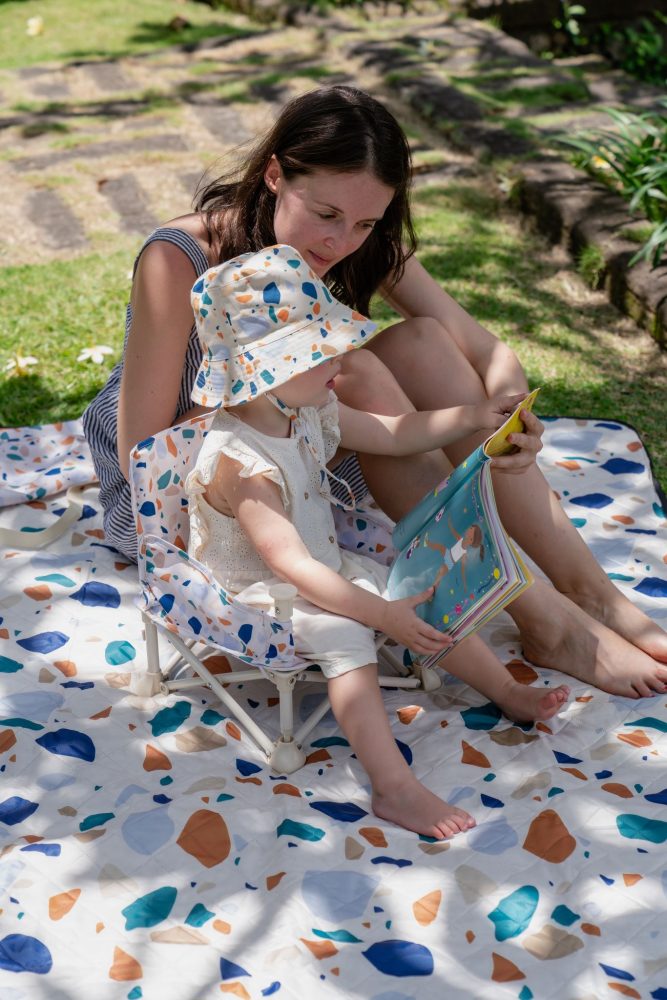 Izimini outdoor collection
The collection includes everything you need for your little one's outdoor adventures, from beach ponchos and outdoor toys to baby hats, pram liners, picnic mats, and the signature IZIMINI Baby Chair. Each product is designed with practicality and ease of use in mind, so you can relax and enjoy your time with your mini.

The coolest and comfiest baby chair
The IZIMINI Baby Chair is suitable for babies aged 6 months to 3 years old, up to 15kg. It has been heralded as the coolest and comfiest baby chair in Australia! Plus, it's 'mini proof' and crafted to the highest standards using the highest quality products that will stand the test of time.
The chair is lightweight, folds up easily, and comes with a carry cover to protect it. The adjustable harness keeps kids safely secure, and the storage pocket is perfect for storing baby's book, bib, or matching IZIMINI hat. And, the best part? It's waterproof and easy to clean!
Not only is the IZIMINI Baby Chair perfect for the beach, but it's also great for picnics, campsites, backyard barbies, and just chilling out at home. And, it even has high-chair adaptability, so your mini can sit and eat in it too!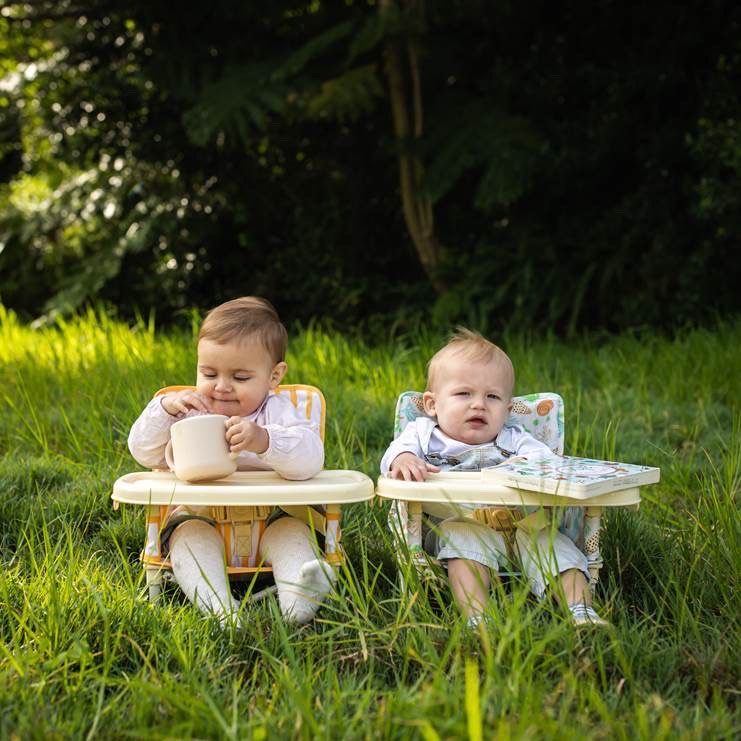 The IZIMINI collection features playful and unique designs that reflect the joy of childhood.
By bringing aesthetics and practicality together, your little one will look adorable on all their lil' adventures. Thousands of parents around the world have hailed IZIMINI as a "game changer," "life-changing," and a "must-have product."
So, what are you waiting for? Empower your young family to get outside and stay out there long enough to enjoy it with IZIMINI.
---
For more information:
Follow KIDDO on Instagram and Facebook, and subscribe to our weekly newsletter