Do you have a stage 5 clinger on your hands? Or perhaps a teething, light-sleeping, or adventure-seeking little one? We all know how quickly babies grow and how tough it can be to carry a toddler without straining your back, shoulders, arms, and wrists.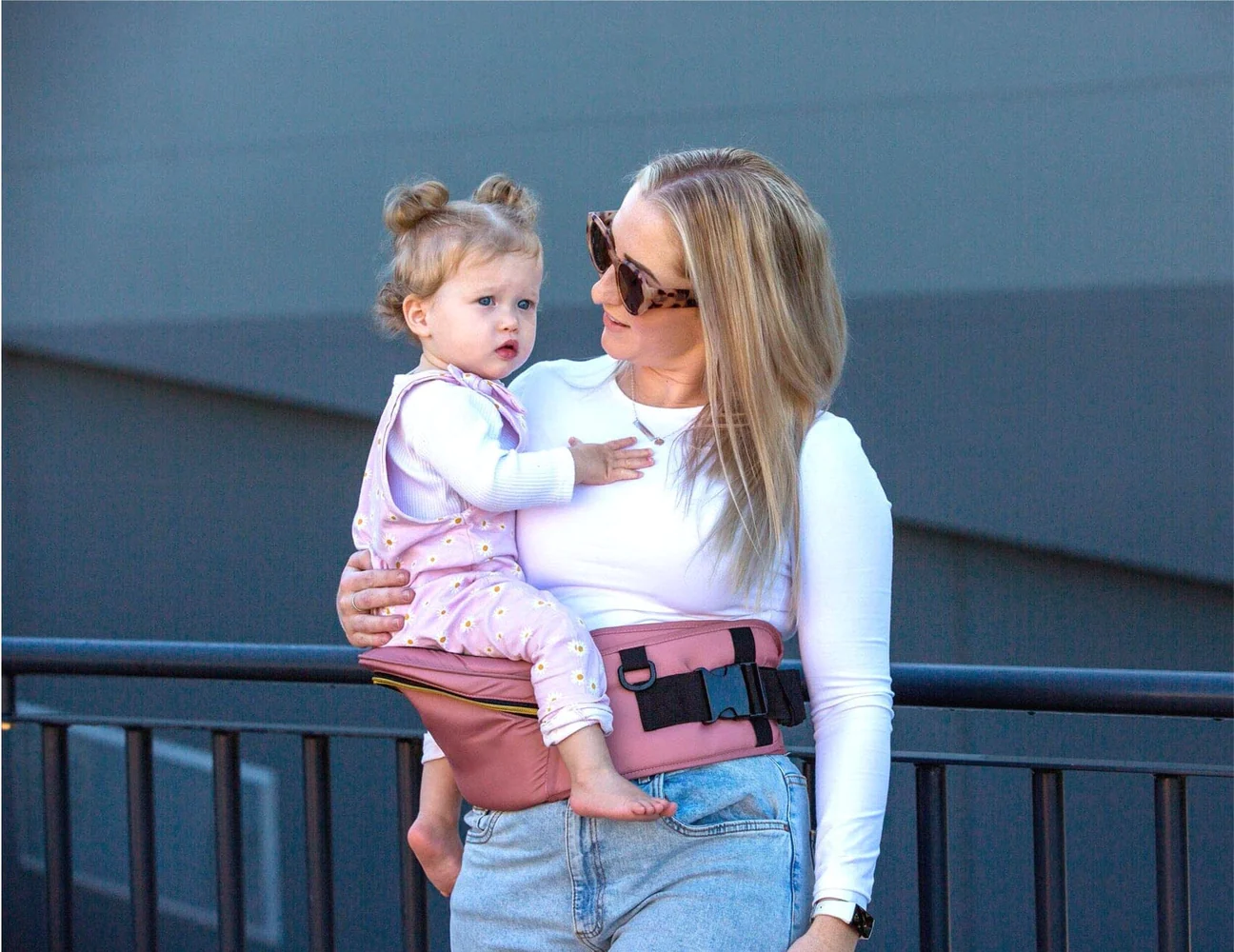 Enter the HipSurfer! With the HipSurfer, you can fully absorb and redistribute the weight of your growing kiddo, so you can enjoy every moment with them in your arms without any pain or strain. It's time to say goodbye to the back-breaking work and hello to fun, comfortable, and stress-free baby carrying.
Laura Campbell designed the HipSurfer out of her own experience of raising her two young children while managing the symptoms of rheumatoid arthritis. She struggled with painful swelling in her back and joints, and carrying her baby felt impossible. She found that when she carried her child on her hip, it caused strain and pain in her neck, shoulders, wrists, and fingers.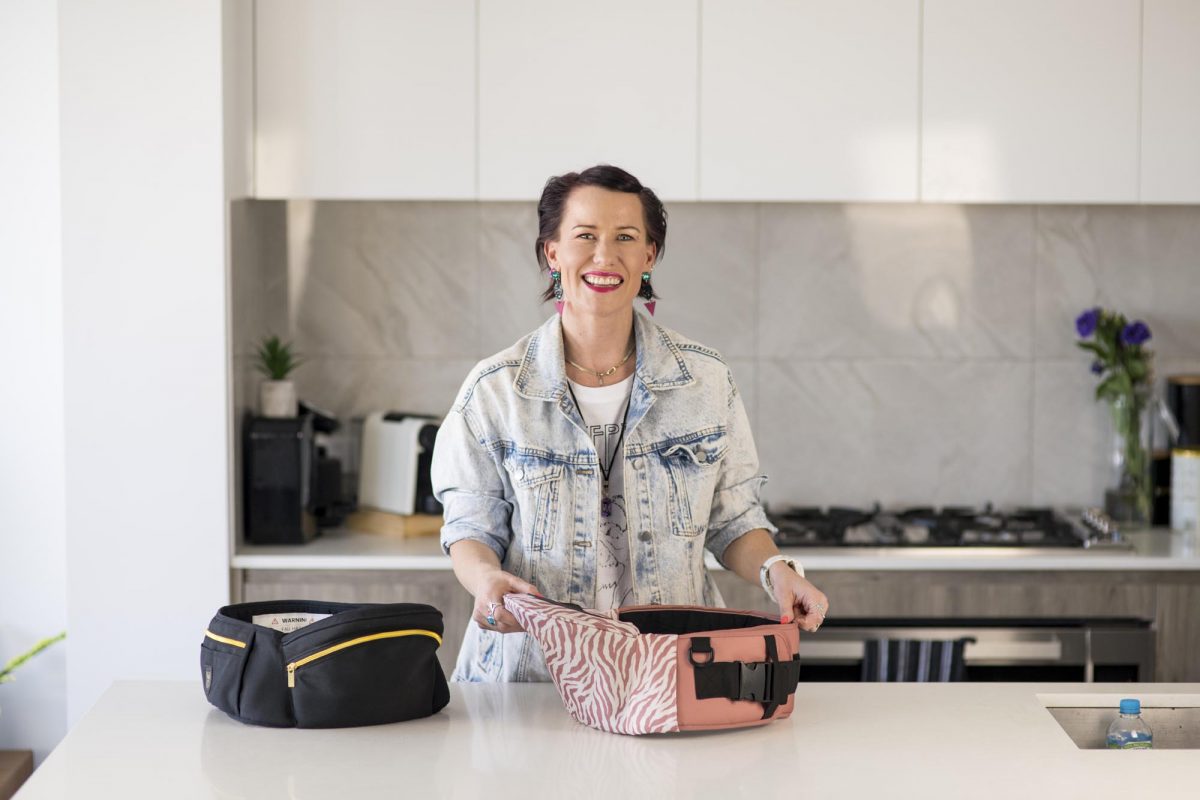 Unable to find a baby carrier that suited her style or needs, Laura set about designing her own. Eight prototypes later, the HipSurfer was born – an ergonomic, strap-free, hipseat baby carrier with built-in storage. It's almost like a bum bag with a seat! The wide, padded waistband sits snugly on the waist and redistributes the full weight of the child.
With an easy hop-on/hop-off design, it takes around 15 seconds to put on, so you can be out the door and off for a walk with your baby within moments. Plus, the HipSurfer is a great tool for reducing the impact on your body, while also offering freedom to hold your baby one minute and put them down the next, something you can't do with traditional strappy carriers.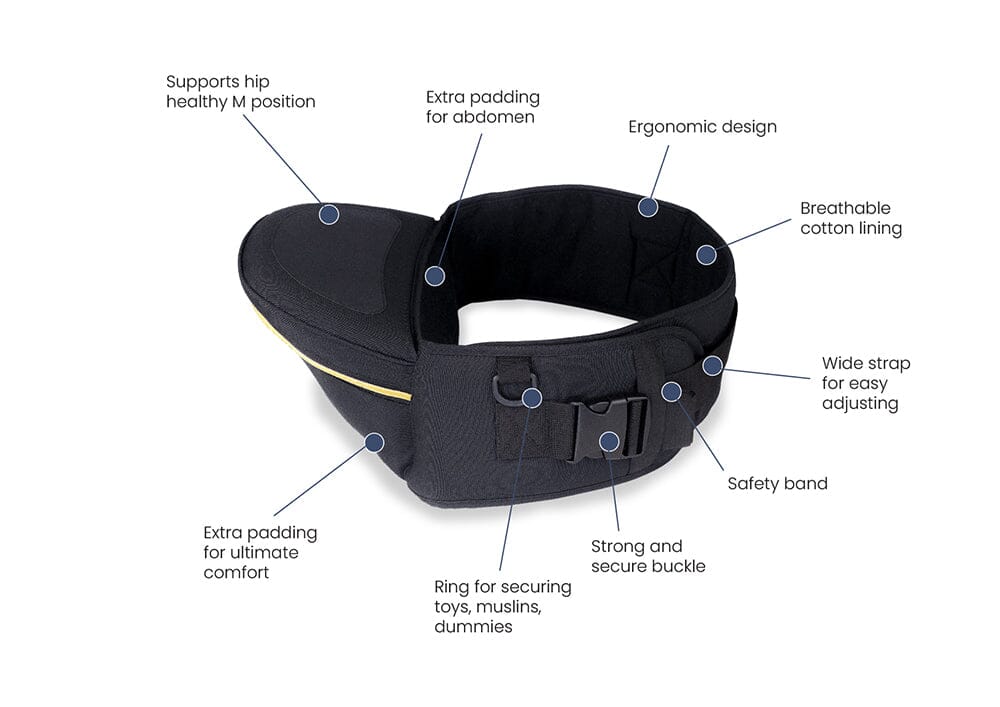 The best part? The HipSurfer features washable covers that allow you to mix and match with your outfits. The interchangeable covers are available in a range of patterns and colours to suit any style or occasion, from heading to the park, the gym, out for lunch, dinner or to a wedding.
It's no surprise that the HipSurfer has already captured the attention of business experts, taking out the Baby Accessory of the Year category in the SHE-com awards last year with judges from ARE Media, The Iconic and Shopify.
The HipSurfer officially launched on 16 February, and is available to purchase now.
---
For more information: