Be it the jarring sound of velcro being ripped apart or the aggravating unsnapping of buttons, it's enough to make any parent go a little bonkers.
One Aussie mum, Chrissy Dupé, was all too familiar with this exasperating issue, and determined to find a solution. And so, the world's first "wake-proof" bib was born: the Gigi Bib! Inspired by her daughter Gigi's rare genetic condition, Chrissy has created a bib that features a groundbreaking one-handed clip to make your life easier.
Chrissy's journey began when her second daughter Gigi was born. Gigi was a difficult sleeper, and Chrissy and her husband would struggle to settle her. Once she finally fell asleep, they couldn't take her bib off without waking her up. This happened every night for months on end, and they were becoming sleep-deprived and desperate. Chrissy thought, "if I'm having this problem, surely other parents are too."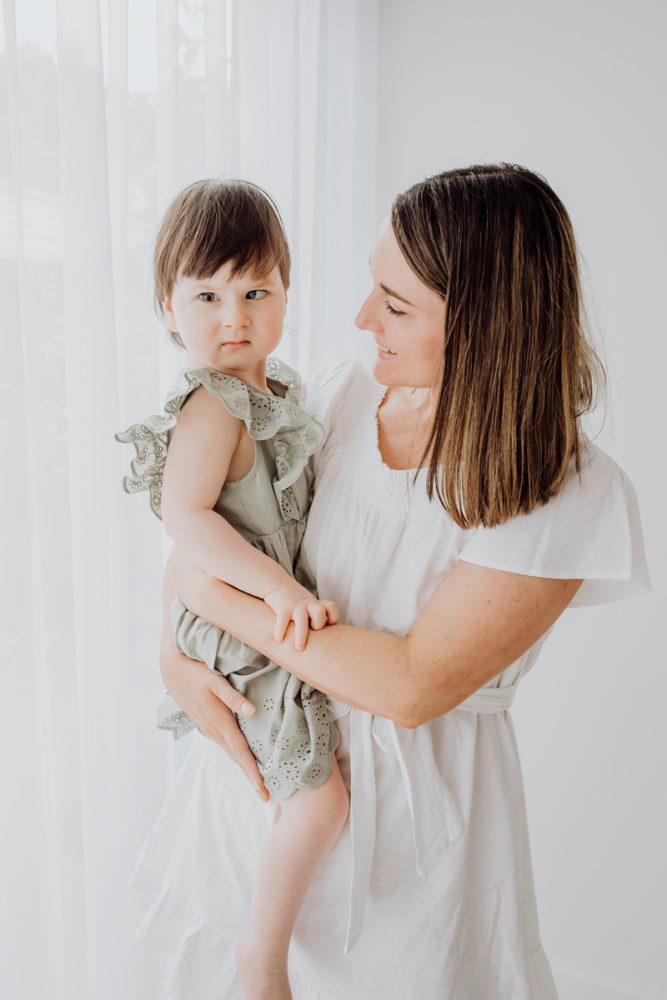 After 12 months of appointments and investigations with specialists, Gigi was diagnosed with an extremely rare genetic condition called Mosaic Trisomy 20. While this was happening, Chrissy was busy creating the Gigi Bib. She wanted to make a difference for other parents whose babies wouldn't sleep. With countless prototypes, Chrissy created the perfect solution – a bib that's wake-proof, toddler-proof, and makes the transition from feeding to sleeping much easier.
The Gigi Bib is a game-changer for parents. Baby expert and author of the bestselling book 'Babybliss,' Jo Ryan, said,
Using a bib that removes this stress – so only having to use one hand and not disturbing the baby – is a real game-changer for parents.
The bib features a unique clip that's ergonomically designed to be easily attached and unclipped using one hand while holding a baby. The clip is strategically positioned on the side of the bib, making it popular for children with sensory needs who often dislike the sensation of having clips done up behind their head.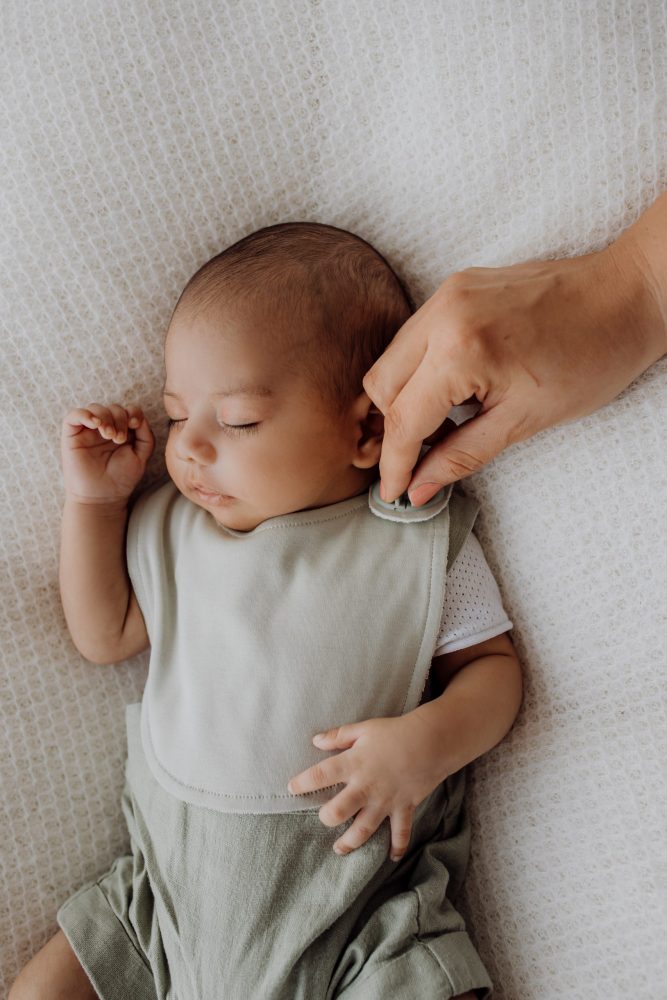 The Gigi Bib also has an innovative Accessory Tether for dummies and teethers that securely attaches to the bib's clip to keep baby's things close by and off the floor. Plus, a proportion of sales is donated to Rare Voices Australia, which advocates for Australians living with a rare disease.
Chrissy's hard work and dedication have paid off. Less than a year after its launch, the Gigi Bib range has won a prestigious Australian Good Design Award, two SHE-com Awards, and two Australian Enterprise Awards. Chrissy was even a finalist in three categories at the national Ausmumpreneur Awards.
Chrissy's ultimate goal is for the Gigi Bib to mean something and be something that Gigi can have as her legacy. She said, "I want it to be something that's really positive and helps people because she's such a beautiful, happy girl that makes a huge impact on everyone she meets."
---
For more information: