With its playful and unique offerings, Geranium is set to captivate the hearts of all who visit. Every nook and cranny holds a delightful surprise just waiting to be discovered. Prepare to be whisked away on a journey; from quirky trinkets to charming curiosities, Geranium boasts a treasure trove of quirky offerings that will leave your heart aflutter.
Nestled at the very core of Geranium's charm is Kimberlee Brown, the curator, finance whizz, and bejewelled creative extraordinaire. With an insatiable passion for all things colourful and cool, Kimberlee has brought her world to life within the walls of Geranium. Previously known for her city-born jewellery label, Pop Rock Park, Kimberlee takes us on a journey further into her world with Geranium, and it is nothing short of splendid.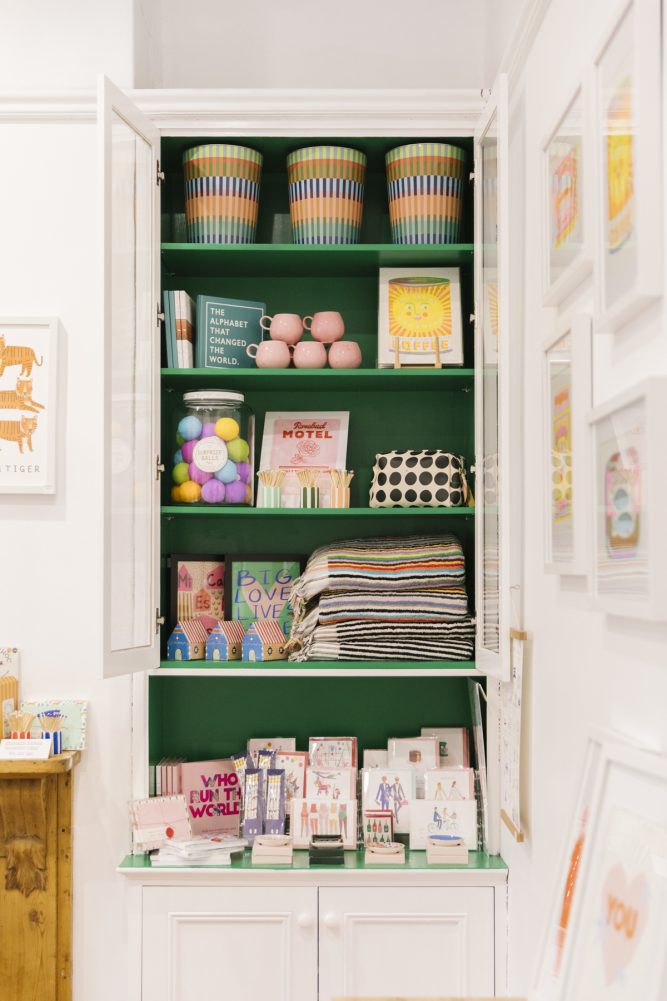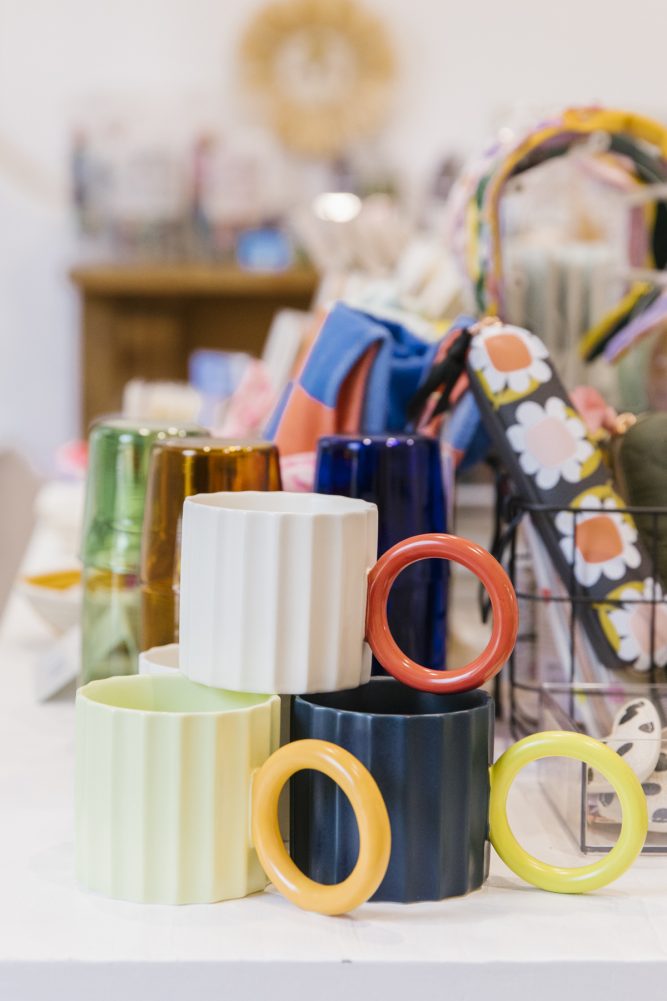 Upon entering Geranium, you'll be greeted by stocked shelves brimming with every treasure imaginable, and even some you can't. Tote bags that exclaim "chips and dip", exquisitely folded napkins and delicate dishes, as if plucked straight from a fairy tale. Glassware etched with a celestial sky and beaded bands catching your eye through the window will undoubtedly leave Adelaide head over heels for Geranium.
Kimberlee shares her inspiration, saying her favourite thing to do is 'shop for the shop'.
We have some stunning and special gift and homewares stores in our city, so I needed to bring something we didn't already have.
Taking cues from renowned international shopping destinations like Oliver Bonas, Anthropologie, and Liberty London, she has crafted a haven that is brimming with joy, individuality, and a dash of audacity.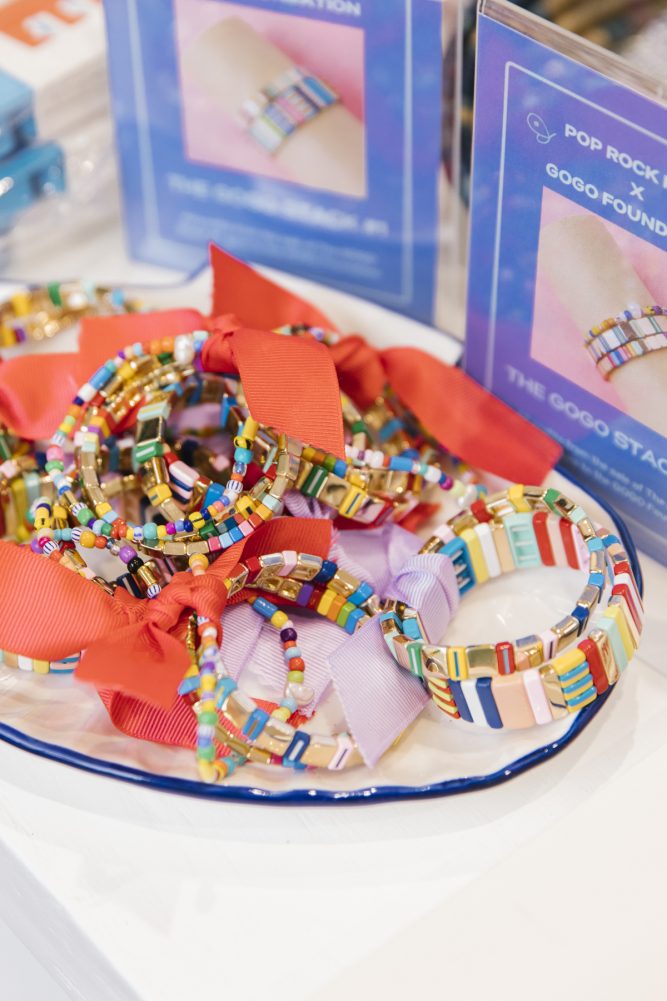 Similar to its culinary neighbour, Herringbone, Geranium bursts with vibrant colours, energy, and the promise of a life less ordinary. Kimberlee explains, "I believe that going solo in life and business is something to celebrate as it takes courage and strength. There are challenges and ridiculous uncertainty, but there are no Sunday night blues, no personalities to manage."
By utilising the space behind the front two rooms of Geranium, Kimberlee is lucky to be able to run the shop, and work with other incredible people on their businesses through Quick Brown Fox Finance as an accountant, tax agent and business consultant. She's wearing multiple hats, and you better believe they're colourful.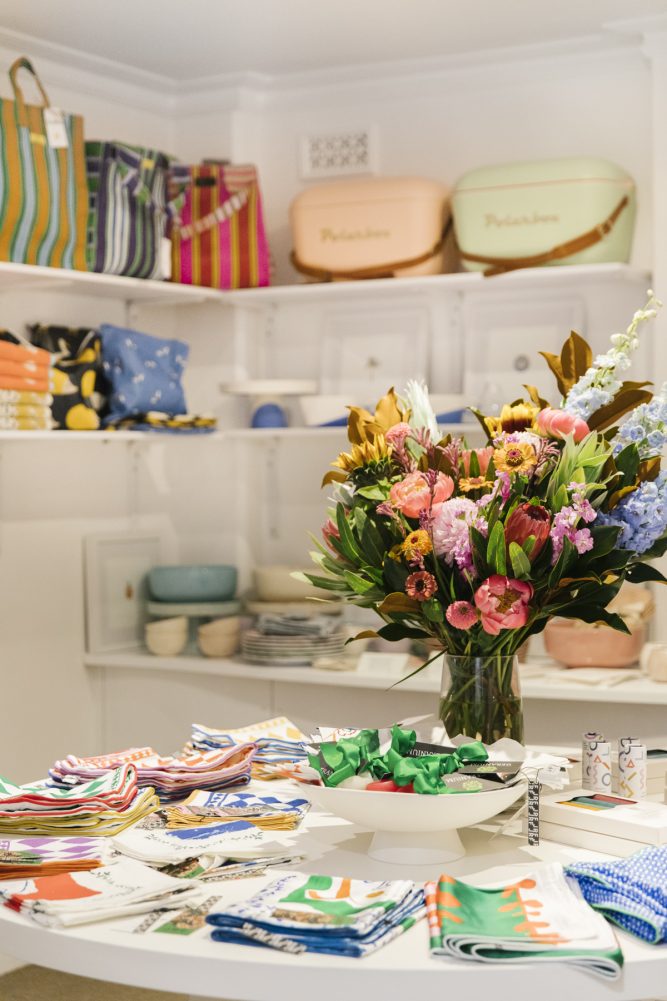 This sentiment resonates through Geranium's thoughtfully curated curiosities, playfully championing women's rights. Feminist slogans and calls for gender equality are scattered throughout the shop, sprinkling a touch of playfulness onto a serious cause.
Kimberlee shares, "A family member jokes that I sell 'dust collectors', and a couple passed by the shop the other week and the gentleman said, 'oh it's a knick knack store'. I personally believe there is something special when people enter my shop and find the perfect quirky card for a friend or get to try on a piece of jewellery or a headband that they have always admired. It's a joyful thing when they just smile and appreciate the colour and 'knick knacks' I've brought together. I prefer to see them as a collection of treasures for my customers to discover."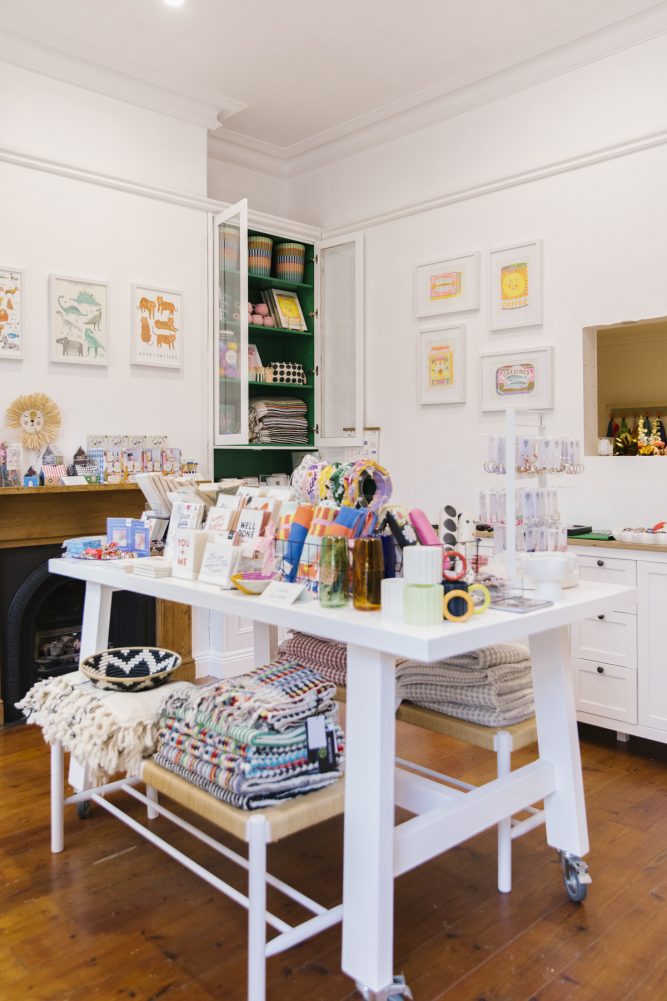 Drawing inspiration from the widespread presence of geraniums, from Nona's Garden in the suburbs to the planter boxes adorning the windows of Hotel Plaza Athenee in Paris, Kimberlee emphasises, "That's what this shop is about—comfort, fun, luxury—there's something for everyone. Geranium is my happy space, and I hope it can become everyone else's as well."
Purpose manifests itself in various forms, and Geranium embodies this diversity. Whatever you seek, you'll discover it within these walls. Let its vibrant charm ignite your spirit and transport you to a world where the ordinary is redefined, and every moment is a celebration. Step into Geranium and prepare to be smitten.
---
Geranium, 76 Halifax Street, Adelaide 
geraniumshop.com.au
@shop_geranium