What sets Dr Preeya apart from many other authors in the parenting space is her medical expertise and experience.
'Eat, Sleep, Play, Love' is a practical, non-judgmental guide that provides parents and caregivers with key medical advice to navigate the early stages of parenting. Unlike other books that may provide black and white answers, Dr Preeya presents her readers with options.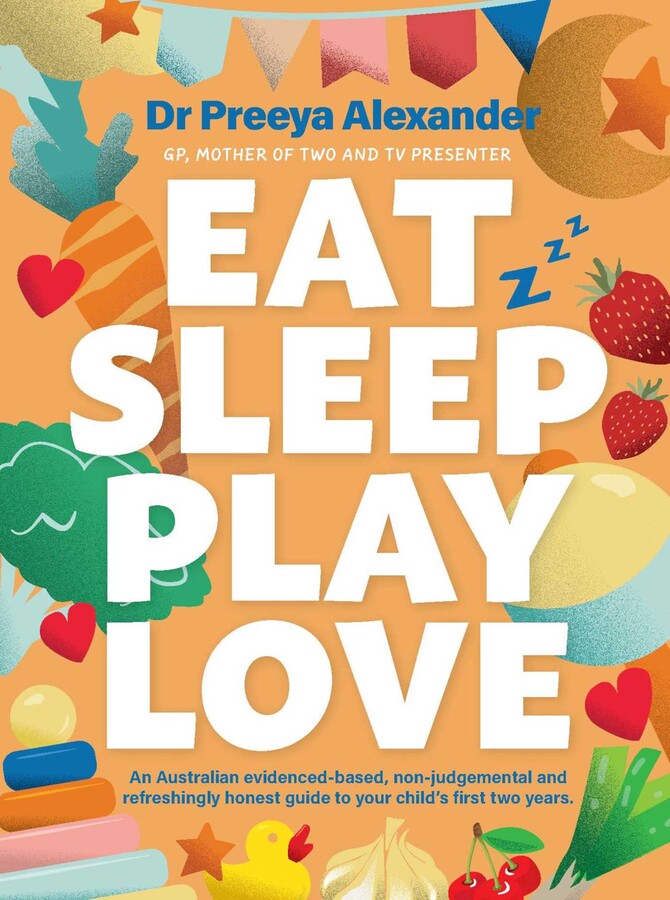 The book covers a range of topics, including feeding, sleep, play, and development, with a focus on what's best for the individual child and family. Dr Preeya understands that every child is different and there is no one-size-fits-all solution to parenting. By offering options and non-judgmental advice, she empowers parents to make informed decisions that are right for their child and family. 'Eat, Sleep, Play, Love' is a valuable resource for new parents, caregivers, and anyone interested in learning more about the challenges and joys of early parenting.
In addition to her work as a GP and author, Dr Preeya is a co-host on the popular daytime cooking show Good Chef Bad Chef on Channel 10. She has been featured as an expert on Sunrise and The Drum, and is a regular contributor to lifestyle websites such as The Grace Tales and Mamamia. Dr Preeya's passion for medicine and education has made her a qualified expert influencer and spokesperson in the field.
As a mum of two from Melbourne Dr Preeya's mission is to provide fun, practical and inclusive expert advice to help parents survive the first two years of parenting.
If you're a new parent or caregiver, 'Eat, Sleep, Play, Love' is a must-read. Dr Preeya's expert advice and refreshing honesty make this book a valuable resource for navigating the first two years of parenting.
---
For more information:
simonandschuster.com.au/books/Eat-Sleep-Play-Love/Preeya-Alexander