Life with a newborn is busy and can be overwhelming some days. There's the sleep deprivation, managing the needs of your new arrival and a never-ending to-do list. It does take time adjusting to a new normal as a family with a very cute (but demanding) baby. But there are ways that can help you make this transition as smooth as possible.
Enter the Bunnie Caddie. The perfect portable changing station, combining both style and functionality. Beautifully crafted from luxe felt fabric with leather features, it keeps baby essentials organised with divided compartments and pockets.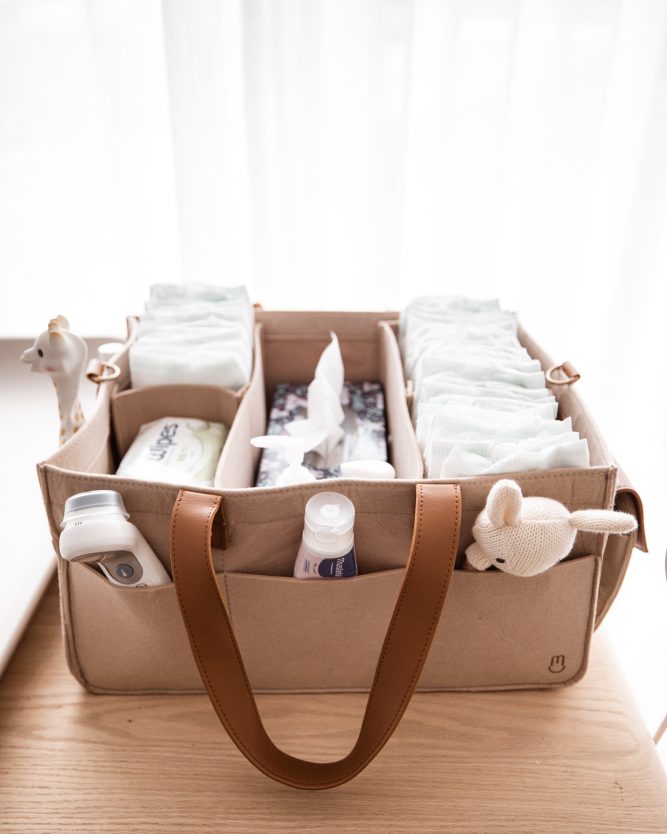 What is the Bunnie Caddie?
Bunnie Caddie is both practical and stylish, storing the all-important baby items for caring for a newborn.  Each Bunnie Caddie has been carefully considered for style and functionality with nine pockets, three removable dividers and a large leather pocket with magnetic closure to keep your items neatly organised.
Boasting neutral tones and elegant vibrant shades, the Bunnie Caddie has a luxurious look and feel and will double as a stylish nursery decor item.
Include wipes, creams, bibs, nappies and spare outfits in the Bunnie Caddie, then you'll be prepared for feeds and changes without having to go back and forth to the nursery.
The Bunnie Caddie is also transportable with a leather strap, so if you're heading out to visit family or friends simply pop in the car for an organised (and gorgeous) changing station ready to go.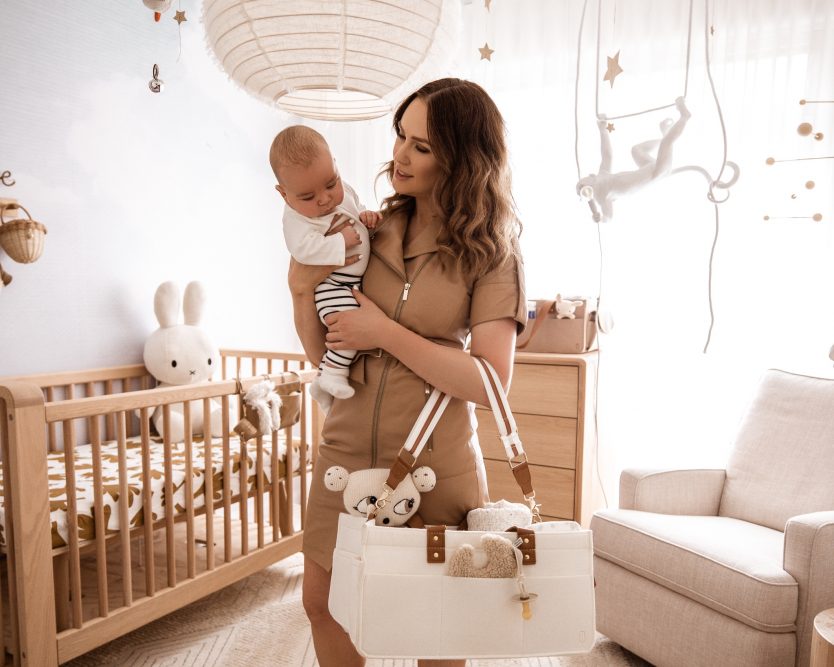 Bunnie Caddie's philosophy centres around creating more time for you to enjoy with your beautiful bunnies by way of considerate products that are not only appealing to the eye, but also portable for modern parents 'on the go' lifestyle.
Bunnie Caddie promotes a sense of clarity and calm within the home, allowing you to enjoy those precious moments with your family even more and have everything you need at arms reach.
The Bunnie Caddie Collection
With a collection of gorgeous nappy bags, change mats and other nursery essentials, Bunnie Caddie has you sorted with all your baby needs that will ease the madness of life with a newborn, and look darn good while doing so!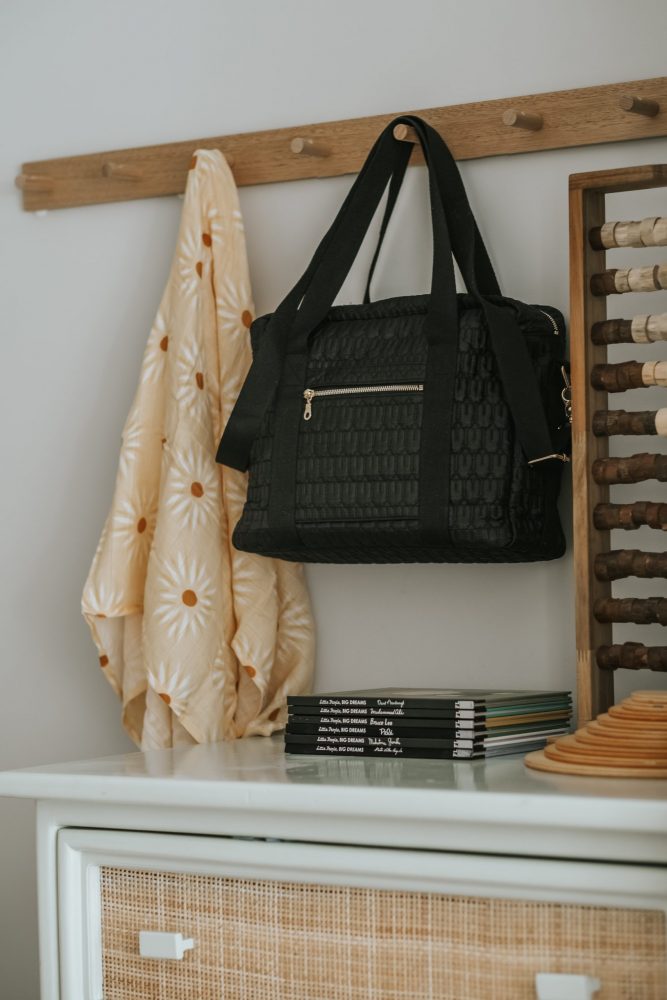 Bunnie Caddie was awarded Winner in The Innovator category in The Memos Awards 2022, as voted by thousands of Australian parents.
For more information: