And it's even harder to find the will to work-out when buying activewear that looks good but is also functional and supportive for pregnancy and breastfeeding is next to impossible. 
This is the struggle Eszter Vasenszky from Bloomberri faced first-hand when she fell pregnant with her first daughter Abigail and simply couldn't find activewear that ticked all the boxes for a busy new mum wanting to stay active. 
A few years later while on maternity leave with my second girl, Emily, we moved home to Adelaide from Melbourne, and I took the plunge to start Bloomberri.  
Offering a range of nursing crops, sports bras, leggings and lounge wear, Bloomberri is all about mums feeling great during and post pregnancy in a supportive and comfy range of activewear.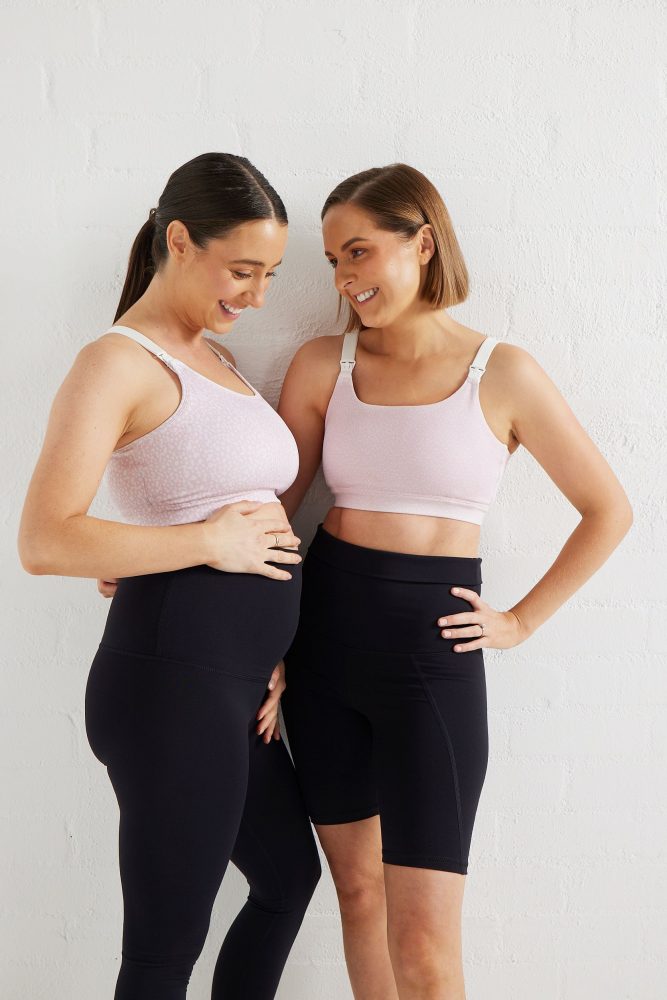 In the early days, it was a steep learning curve for Eszter, calling manufacturers and getting her head around the pattern making, sample and production process.
"Trying to get my ideas into physical products was so much harder than I expected and it took about a year to launch my first collection of maternity tops and tights in 2018".
The brand has since grown to include the nursing sports bras Bloomberri is best known for, with a new range of nursing crops for mums with larger cup sizes recently selling out in minutes. 
Eszter's family has also grown along the way; their third daughter, Hayley, joined the family in June 2021. 
"I have hand-packed thousands of orders since 2018, seeing off Bloomberri goods to mums not only in Australia but around the world including the US, New Zealand, Canada, Japan and Norway to name a few."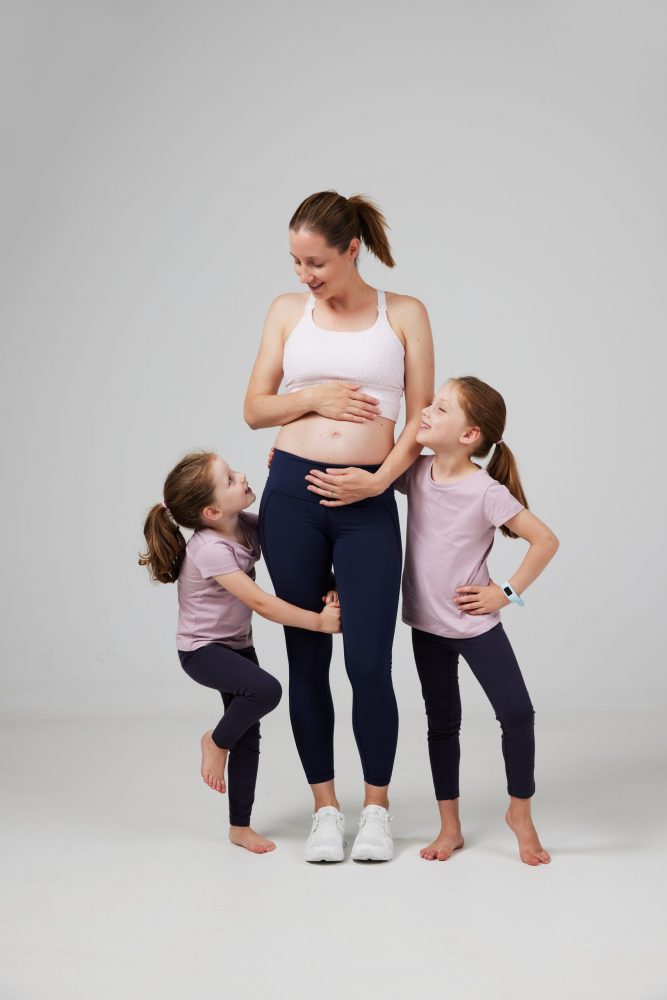 There have also been a few pinch-me moments along the way, with well-known mums including Emily Skye, Steph Claire Smith and Chontel Duncan sporting the brand.  
"I'm proud that our pieces are designed in-house and made in a considered way, using manufacturers and materials that tick the right social, ethical and environmental boxes. 
I'm so excited for what the future holds and can't wait to continue creating beautiful pieces dedicated to serving mums".