Every product in the award-winning Full Bums Swimwear range offers (as the name suggests) full coverage of the buttocks, giving women confidence to strip down for a swim.
Full Bums Swimwear Founder Ashya McDonald said she was overwhelmed by the demand and difference her product is making in the lives of women and families.
"I had a husband reach out to me and say, 'I just want to thank you. We had the best family holiday, and I'm putting it down to my wife's swimwear. Most years she would hide in the beach tent and this year I watched her swim, having fun and playing with the kids'," says Ashya.
I didn't think that would be an outcome from starting a swimwear brand, that it would change people's holidays or how they perceived themselves out at the beach. It's really beautiful.
The business idea started as a joke when Ashya moved to the Gold Coast from New South Wales.
"I was at the beach one day and I noticed there was a different style of swimwear trend. I just made this offhand comment, 'one day I'm going to start a swimwear brand and I'm going to call it Full Bums'," Ashya said.
"About a year later, a friend said, 'you should actually do that'. I laughed and said 'no I don't have time for that. I'm just mucking around'. But the more I started thinking about it, I thought there was a gap in the market."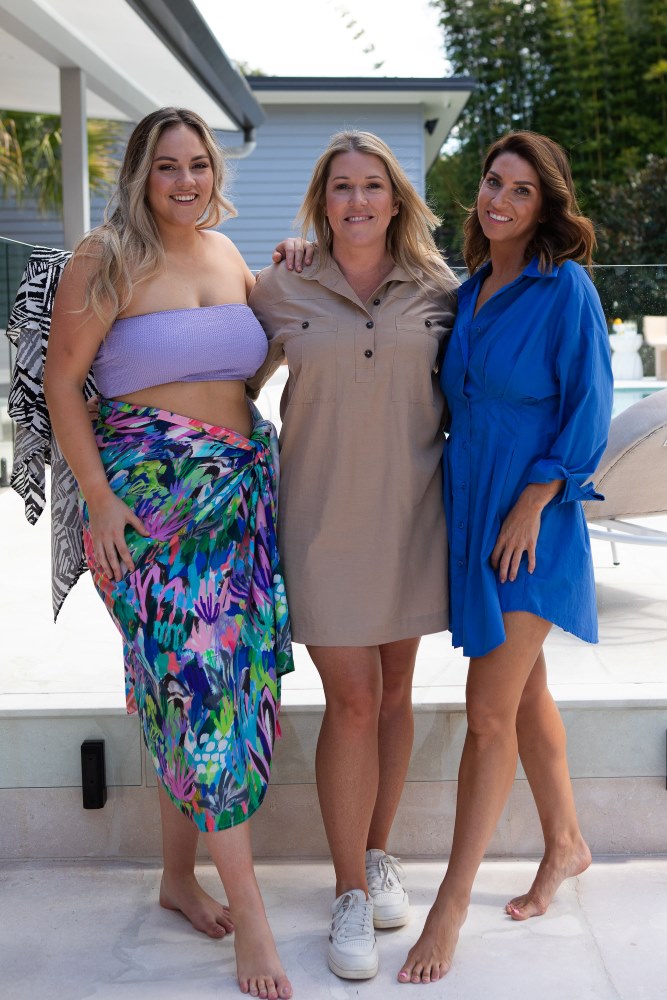 As a Mum to a pre-teen daughter, she also wanted to see more options available for young women who may not want to wear more revealing styles.
Ashya soon realised she wasn't the only woman who preferred to have more bottom coverage in swimwear.
Full Bums Swimwear launched in September 2021 and sold out the initial range within 48 hours.
It boasts a range of colours and styles from hipster bottoms to high waists, triangle bikini tops to one-pieces, in sizes 6 to 20.
Each year Ashya collaborates with Australian artists printing their original works on the swimwear.
She's passionate about supporting Australian creatives, while providing unique swimwear options for her customers.
This year Full Bums Swimwear won three AusMumpreneur Awards, including Gold in the 'One to Watch' category, and has been named a finalist in the 2023 SHE-com Awards with the winners to be announced in September.
"There's still that 20 year old girl inside of us that wants to rock a bikini at the beach, looking good, no matter our body shape," Ashya said.
"A big part of the brand has been building that self confidence in women again to be like, 'you can a wear a bikini, it might not be the same style that you wore in your twenties, but this is going to flatter you and make you feel amazing'."
---
For more information: